ARTS & ENTERTAINMENT
Six Unmissable Experiences You Can Have at This Major Celebration of Public Art in Sydney
Draw a puppy portrait, revisit memorable works from the past 50 years and sit down with the artists in this celebration of one of Australia's pre-eminent public art organisations.
Six Unmissable Experiences You Can Have at This Major Celebration of Public Art in Sydney
Draw a puppy portrait, revisit memorable works from the past 50 years and sit down with the artists in this celebration of one of Australia's pre-eminent public art organisations.
in partnership with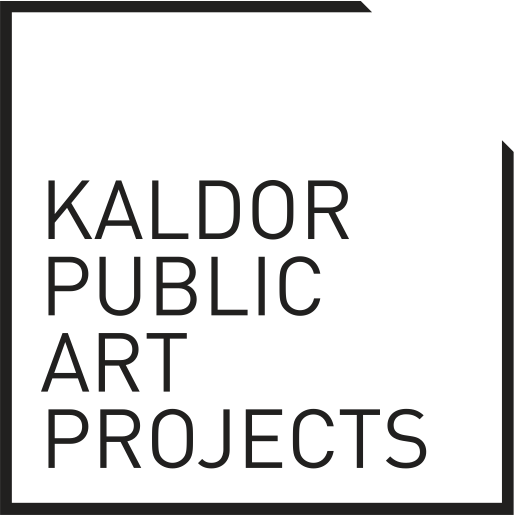 To celebrate a half century of immersive public artworks, Kaldor Public Art Projects is hosting a free retrospective at the Art Gallery of NSW, where each of its 34 previous projects has been reimagined and created by noted British artist Michael Landy. Add to this a range of artist talks and celebratory events covering 50 years of the Australian arts organisation and it sounds like a lot of Kaldor to take in, so here to help, we've picked out the must-see and must-do experiences you can have during Making Art Public: 50 Years of Kaldor Public Art Projects. The free events will run over the next five months and you have until February 2020 to catch the exhibition.

CHECK OUT THREE NEW WORKS THAT HAVE BEEN COMMISSIONED
There are four brand new pieces that have been specifically created for Kaldor's significant anniversary — and you can still catch three of them. First up, Agatha Gothe-Snape's Lion's Honey sees performers — including Agatha herself — read a book of their choosing in the exhibition space. Conceptualist Ian Milliss presents Natural Parallels 2, looking back to the time when his work became more social and political. Finally, Sydney's Imants Tillers' A New World Rises revisits Wrapped Coast, the very first Kaldor project back in 1969, which Tillers himself worked on.

GET A(NOTHER) CHANCE TO WITNESS PAST PROJECTS
You'll get the chance to see the reprisals of two previous Kaldor projects at the celebration too, so if you missed out the first time this is your chance. Project #29, better known as This is So Contemporary, showcased Tino Sehgal's love of "constructed situations," creating an experience through dance and music where the audience play just as important a part as the choreographed performers. Allora & Calzadilla's Stop, Repair, Prepare will be making its Sydney debut. Also a former Kaldor project that Melburnians might remember from its performance in 2012, this piece sees artists attempt Beethoven's 'Ode to Joy' on an adjusted piano that can be played from within and walked across the gallery floor.

RELIVE THE PAST PROJECTS WITH THE ONLINE ARCHIVE
Earlier in the year, Kaldor put a call out for the public to share their experiences of 50 years of Making Art Public. These recollections and personal stories now form part of the Living Archives, an ongoing project that shows the meaning and intimacy of art, and how we all connect with it in different ways. Contributions are still very much welcomed and, if you'd like to refresh your memory, on the second Thursday of each month there are study sessions with the Kaldor archivist to take another look through the artefacts.

LEARN ABOUT THE LEGACY OF PUBLIC ART
As Kaldor's digital archive launches, a range of art experts will be offering their views on the cultural impact of Kaldor — and other public art initiatives — and explaining why public art matters. Featuring curators, artists and academics from Australia and beyond, this symposium is sure to offer a fascinating insight into how 50 years of Kaldor Art Projects have shaped the art world as we know it today, and why the digital archive is so important in protecting that legacy. It's a free event taking place on Wednesday, November 20 at the Art Gallery of NSW.

CREATE YOUR OWN MASTERPIECE BASED ON YOUR FURRY FRIEND
Do you need any further encouragement than the words "puppy picnic"? Artist David Capra and "art-dog" Teena — known for her signature fragrance Eau de Wet Dogge — will be in The Domain on Friday, October 11 to celebrate all things canine and explore the relationship between art and man's best sausage dog. Learn how to draw a pooch portrait, find out how to decipher the language of puppy love, and let your four-legged friend run wild with doggy treats inspired by the edible art of Kaldor's artist Miralda. Owners will have to bring their own human food though — sorry.

VISIT THE STUDIO TO SEE THE ARTISTS AT WORK
A key tenet of public art is engagement, and that's why Kaldor is inviting you to visit the studio and see some of their best artists at work. It's not just a sterile observation session though; you'll get to hear the artists explain their process, learn more about their work, and even have the chance to ask your own questions. We've all wondered about what makes artists tick and how they make the ideas in their head a reality, and Kaldor offers the opportunity to get closer to the creative process than ever before.

'Making Art Public: 50 Years of Kaldor Public Art Projects' runs until February 16, 2020 and can be found on Lower Level 2 at the Art Gallery of New South Wales. Entry is free. To see the full exhibition program, visit the website.
Top image: Daniel Boud/Art Gallery of NSW.
Published on October 10, 2019 by Joe Rivers