Six Spots to Sip a Margarita in Sydney if You're a Tequila Devotee
From easy-breezy oceanside spots and moodily lit Potts Point digs to rooftop terraces in Parramatta, these are the spots to enjoy stand-out pours of the Mexican sip.
SIX SPOTS TO SIP A MARGARITA IN SYDNEY IF YOU'RE A TEQUILA DEVOTEE
in partnership with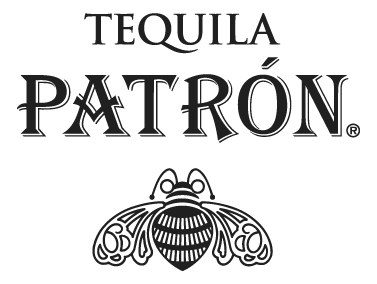 From easy-breezy oceanside spots and moodily lit Potts Point digs to rooftop terraces in Parramatta, these are the spots to enjoy stand-out pours of the Mexican sip.
The feeling of having a margarita on the way is a good one. Ideally, you're sitting somewhere vibey, in good company, and the sip you're delivered is the perfect balance of lime's citrusy squeeze, tequila and triple sec. But, as any tequila devotee knows, not all tequilas are made equal — so not all margs are either.
Patrón is up there with the gold-class tequilas. Starting off on a bold admission — "we didn't create tequila, we just perfected it" — the makers of the agave spirit know what they're doing. After harvesting the piña (the hearts of the agave plant, which ripens every eight or so years), hand grinding, roasting and fermentation takes place. By the time that golden bottle reaches pride of place on a shelf behind the bar, over 60 hands have contributed to its creation — evidence of the craft.
In service of you sipping stand-out pours only — be it frozen or on the rocks; classic, chilli or Tommy's — we've curated a list of the stand-out spots to sip a margarita if you've only got time for the goodies (and want a nip of Patrón in your cup).
6

An old garage down a service laneway in the CBD doesn't sound like an ideal spot for a bar, but that's exactly where 20-person mezcal bar Cantina OK! can be found. There's no seating whatsoever, but the mezcal (and tequila, because that's why you're here after all) is stand-out and more than warrants a standing sip.

The mini mezcal mecca is run by Surry Hills favourite Tio's Cerveceria — and the men behind it are venue owners Alex Dowd and Jeremy Blackmore and manager Alex (Happy) Gilmour. The trio took one helluva road trip around Mexico, hitting three states and picking up heaps of mezcal along the way. "We wanted to take what we saw in Mexico and really showcase it in this space," says Gilmour. "It's our way of documenting what these amazing mezcal producers can do."

The team took their research very seriously, returning to Sydney with a whopping 140 bottles that now sit behind the minuscule bar. If all that sounds a bit intimidating, turn to the well-trained staff, who are eager to get into the nitty-gritty with you. But you don't have to go high brow — the place still has the casual, laid-back Tio's vibe where you can just pop-in for a damn good margarita, too. And that'd be the house margarita, which combines both mezcal and tequila with lime and cane sugar syrup, all served over shaved ice.

Image: Kimberley Low

5

When venues have the top vantage point of world-famous harbours, there's not as much riding on the menu — seats will be filled and the locale lapped up happily. But, when the drinks are stand-out and the menu deliciously complementary, it's a real win, which is why Opera Bar is frequented by travellers and locals alike.

A classic marg in the shade of the Opera House sails will deliver a lasting Sydney memory, or if you're after a fruitier serve of tequila, order a spicy watermelon paloma — Patrón silver topped up with cold-pressed watermelon juice, the sunset tones of grapefruit and a slice of habanero.

Image: Nikki To

4

The city's multi-level Mexican spot Esteban is split into three distinct offerings: an upstairs restaurant, a downstairs mezcal bar and a laneway dining space. In the kitchen, Executive Group Chef John Frid is plating up Mexican share plates created using traditional cooking techniques and sustainably sourced Aussie produce. Corn tortillas are made in-house daily, while the custom-built parilla grill and vertical charcoal rotisserie have been installed to turn out the likes of tacos al pastor and ironbark-grilled chicken mole — all of which taste better with a margarita in hand.

You're in safe hands here, with a roving tequila trolley pouring drops for patrons throughout the night. And for those looking for bang for their buck, from 4–6pm, Wednesdays through Saturdays, $12 margaritas are free flowing. Or if you're looking for something fancier — yet equally as tequila laden — opt for The Tequila Mockingbird, which combines Patrón Silver, elderflower and jalapeño-infused agave; or The Mexican Job, which marries ginger, lime, Italicus and Patrón Reposado.

Image: Steven Woodburn

3

The laid-back Northern Beaches locale of Freshwater has welcomed the younger sibling of Avalon's Alma, St. Alma (top image). The menu's expansive, the setting's reminiscent of a holiday and the tequila is a pillar of the drinks list.

Start with freshly prepared chips and guac and a round of crab tostadas before continuing on to the tacos. Choose between al pastor pork belly with grilled pineapple, oregano-rubbed ling, pulled jackfruit with black bean hummus or achiote chicken — all $7 and all exceptional. Go big with a tequila tasting flight, or stick to what you know and love — margaritas. There's a classic, of course, plus Tommy's, jalapeño and coconut iterations.

Image: Roughcut Studio

2

Located up on the 26th floor of the V by Crown development, Nick & Nora's is the rooftop Parramatta venue from the minds behind hospitality hits like Eau de Vie, Mjolner and Melbourne's Boilermaker House.

Pulling inspiration from Dashiell Hammett's novel The Thin Man and its fictional sleuthing characters Nick and Nora Charles, the sophisticated space is an homage to the roaring 30s. Among the venue's features: an opulent fit-out, lavish art deco touches and a whole lot of champagne. And although a marg isn't the classic drink of choice when thinking of this bygone era, it's an order you won't regret here. With a terrace offering sprawling views across the CBD and Sydney Harbour, it's the prime spot for a libation when basking in the electric buzz of the west.

1

From the owners of Bondi's Mexican mainstays Taqiza and Carbon comes Sonora, an unassuming Potts Point corner spot with moody interiors and stand-out margaritas. Along with DIY tacos, made-to-order tortillas and serious pours of tequila and mezcal, there's burrata, wagyu pastrami and artichoke gratin.

As in Mexico, every table gets complimentary salsas for topping your tortillas with, which accompany mains like tequila and miso kingfish collars, charcoaled eggplant topped with Oaxacan cheese and Sinaloan-style chicken. By way of margs, all of the signatures are made on Patrón and spotlight the complexity of the spirit. Spicy? Classic? Tommy's? All perfectly balanced — plus there's a version dubbed Violeta, which brings the periwinkle hue of butterfly pea flower to the mix.
If you're a tequila devotee, you can't sip past Patrón Tequila. To drink in more of the passionate spirit-maker's story, head to the website.
Top image: St. Alma