FOOD & DRINK
El Camino Cantina Is Opening Its Next Colourful Tex-Mex Joint in Sydney's South
It'll feature an 180-person outdoor terrace, a huge stage for live bands, and plenty of margaritas and tacos.
It's bright, lively, neon-lit, and wholly unapologetic about blending colour, cocktails and Tex-Mex cuisine — and soon, the fast-growing El Camino Cantina will double its Sydney footprint. The chain already has has spots in The Rocks and Manly, as well as another in the works in Moore Park. But first, it will launch a new joint in Westfield Miranda's rooftop dining and entertainment precinct.
It's the latest expansion for the brand, which also operates in Brisbane and Melbourne, all under the guidance of Rockpool Dining Group (Sake, Rosetta, Burger Project and, of course, Rockpool Bar & Grill). If you've already been to one of El Camino's existing eateries, then you'll know this casual dining venue takes its vibe serious. Think loud and over-the-top, complete with giant margaritas, rock 'n' roll jukeboxes, fluorescent signage and Tex-Mex staples.
Setting up shop in the city's south, the new site will seat 280, including on the 180-person outdoor terrace. Expect to spend plenty of time outdoors here, with the external area featuring festive lighting, plus a sizeable stage for live bands and other weekend performances. The other drawcard comes down to the location — specifically, the panoramic views over Sydney that comes with it.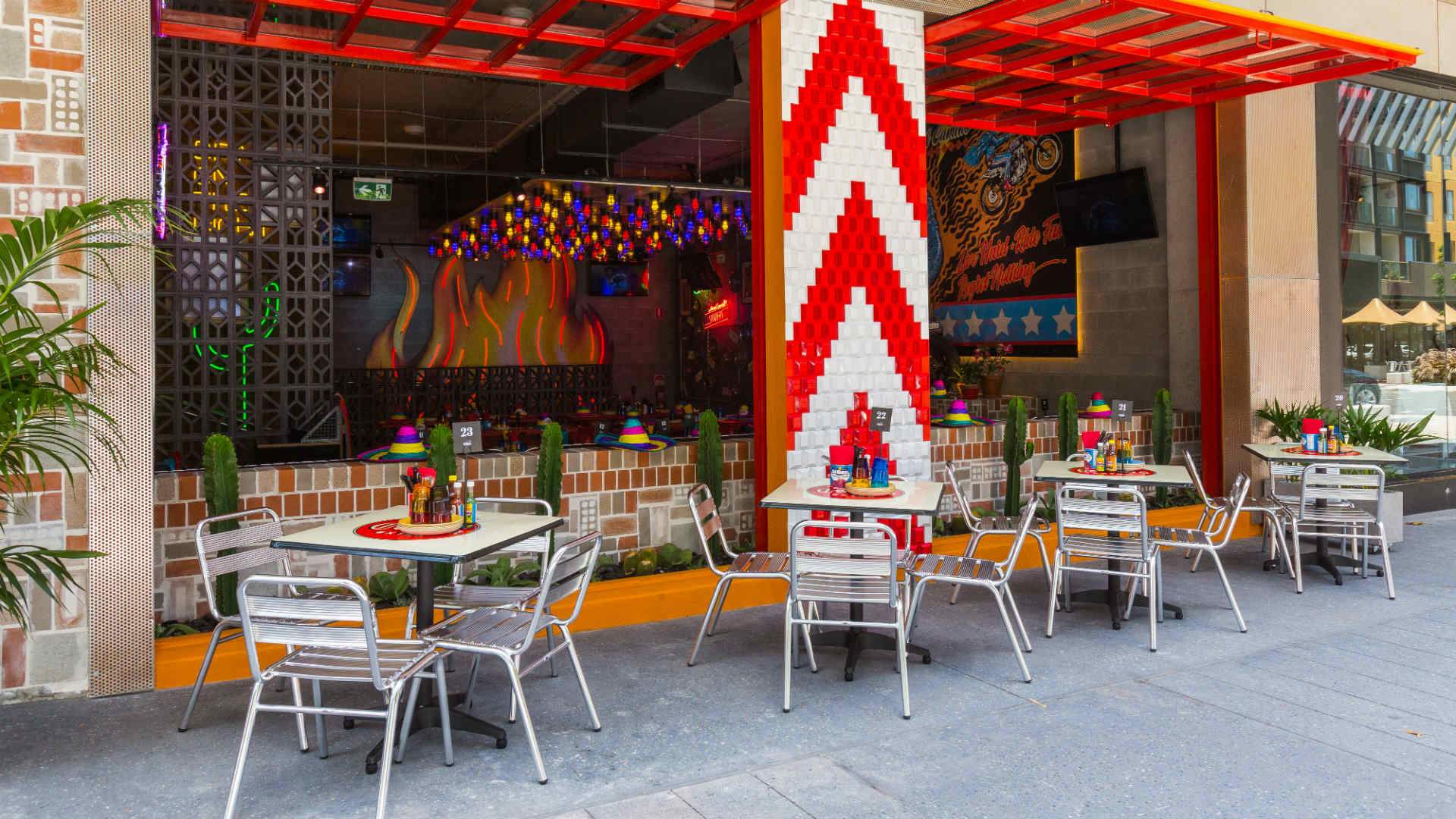 Menu-wise, all of the chain's favourites will make the jump to the new spot. Slushie machines will serve up brain freezes in margarita form, with El Camino's coming in multiple sizes and many renditions, including a tropical Red Bull flavour. Other options span a host of beers from near and far, and a sizeable collection of mezcals and tequilas.
The food lineup remains fun and casual, like the drinks. Think fiery buffalo wings, sizzling fajitas, plump burritos, soft shell tacos loaded with punchy flavour combinations, and unlimited complimentary corn chips and salsas. And some of the brand's specials will be available at Miranda, too — including ten-cent wings on Wednesdays and $2 tacos on Tuesdays.
The venue will launch on Friday, June 14 with a three day fiesta. Until the venue closes on Sunday, September 1, giant margaritas and 'chalices' of beer will be just $7.50.
El Camino Cantina will open on Westfield Miranda's rooftop at 600 Kingsway, Miranda on Friday, August 30. 
Images: El Camino Cantina Brisbane. Updated: August 20, 2019. 
Published on July 25, 2019 by Libby Curran