FOOD & DRINK
Five Truffle Dishes to Try in Sydney This Winter
From truffle-topped fried chicken to truffle-infused desserts and cocktails.
Five Truffle Dishes to Try in Sydney This Winter
From truffle-topped fried chicken to truffle-infused desserts and cocktails.
---
Truffle season is upon us and Sydney's top eateries are reminding us why every dish should have (at least) a touch of truffle. From truffle-topped pasta and pizza, to truffle-infused mochas and desserts, you can find this luxe fungus all over the city this winter.
While some eateries are serving up speciality dishes, some are going all out. Gelato Messina is hosting seven-course truffle degustations, while this pop-up shop showcases truffle in all its forms (including actual truffles — to take your next dinner party up a notch).
With so many tasty options to choose from, we've narrowed down the list to set your mushroom priorities straight. Sweet or savoury, you won't be disappointed with these truffle-led dishes.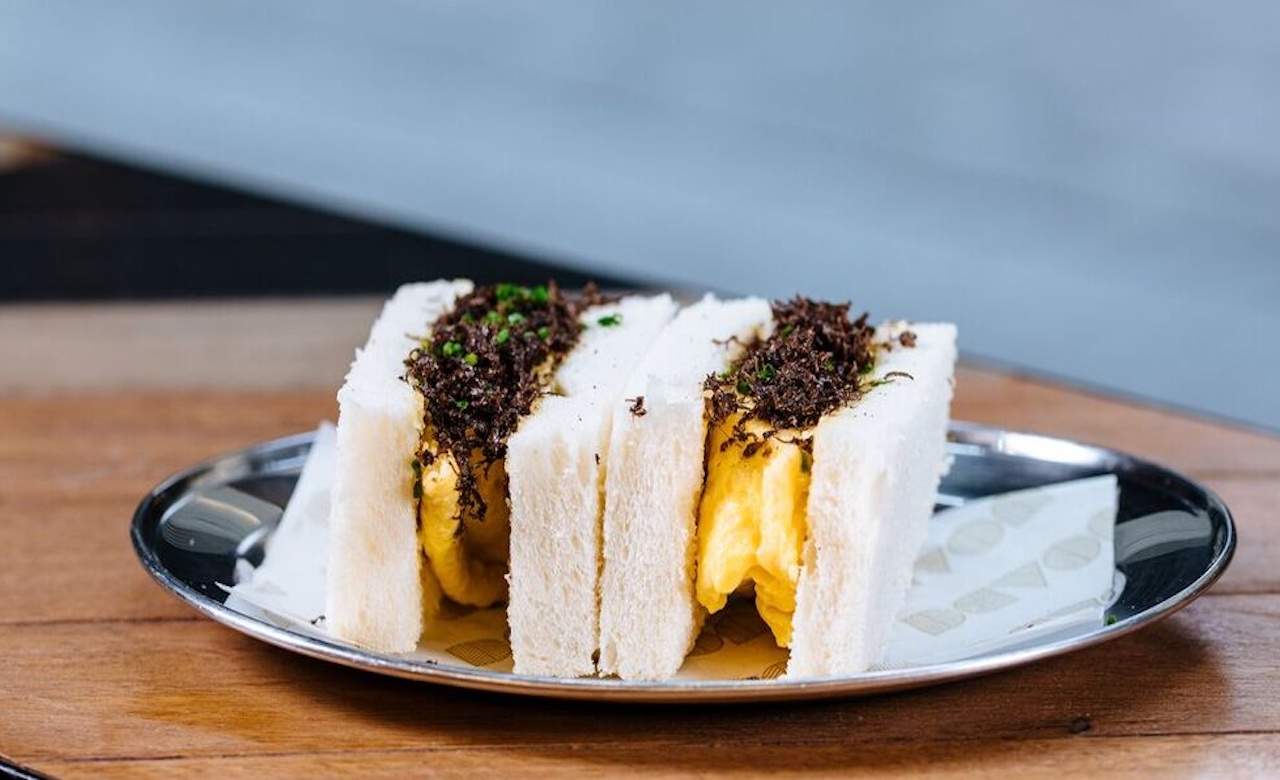 At its locations in Surry Hills, Barangaroo and North Sydney, Devon Cafe is serving up a dedicated truffle menu. While the exact dishes vary from place to place, one item that caught the attention of our taste buds is the Truffle Egg Sando ($20). Combining fluffy white bread, omelette, mushroom paste and shaved truffle, this is a tasty a twist on a Japanese classic.
If you're keen on something sweet to end the meal, try the cafe's Truffle Sundae with truffle-infused soft serve, honey and chestnut pop-tarts. To checkout the cafes' full truffle menus, head to the website.


TRUFFLE MOCHA, CAVALIER SPECIALITY COFFEE
This Crows Nest cafe has created the ultimate non-alcoholic winter warmer: a Truffle Mocha ($12). Cavalier Specialty Coffee uses extra grade truffles — known for their sweetness and flavour consistency — to enhance the bitterness of the chocolate. The truffle slice-topped coffee makes for an energising cafe trip, but if you prefer your drinks without the buzz, you can also order a truffle-infused hot chocolate.
Pair it with the cafe's truffle tiramisu to extend your lavish sweet feast or, if you're searching for a savoury truffle fix, look to the truffled eggs benedict.



SHRIMP-BRINED FRIED CHICKEN WITH TRUFFLE, PAPER BIRD
If you're craving an East Asian meal with a hit of truffle, you'll want to pick up what Paper Bird is putting down. The Potts Point eatery is topping its famed shrimp-brined fried chicken (a dish which first rose to fame during the Moon Park days) with a hefty dusting of shaved truffle. While the original dish will set you back $27, you can get it loaded with the luxe fungus for an extra $8.
If you'd prefer something slightly more unusual, look to the eatery's acorn flour noodles ($28) with sesame, Jerusalem artichoke and fresh truffle. The pairing of acorns and truffles is purposeful as both are from oak trees — it's a double tribute to truffle season.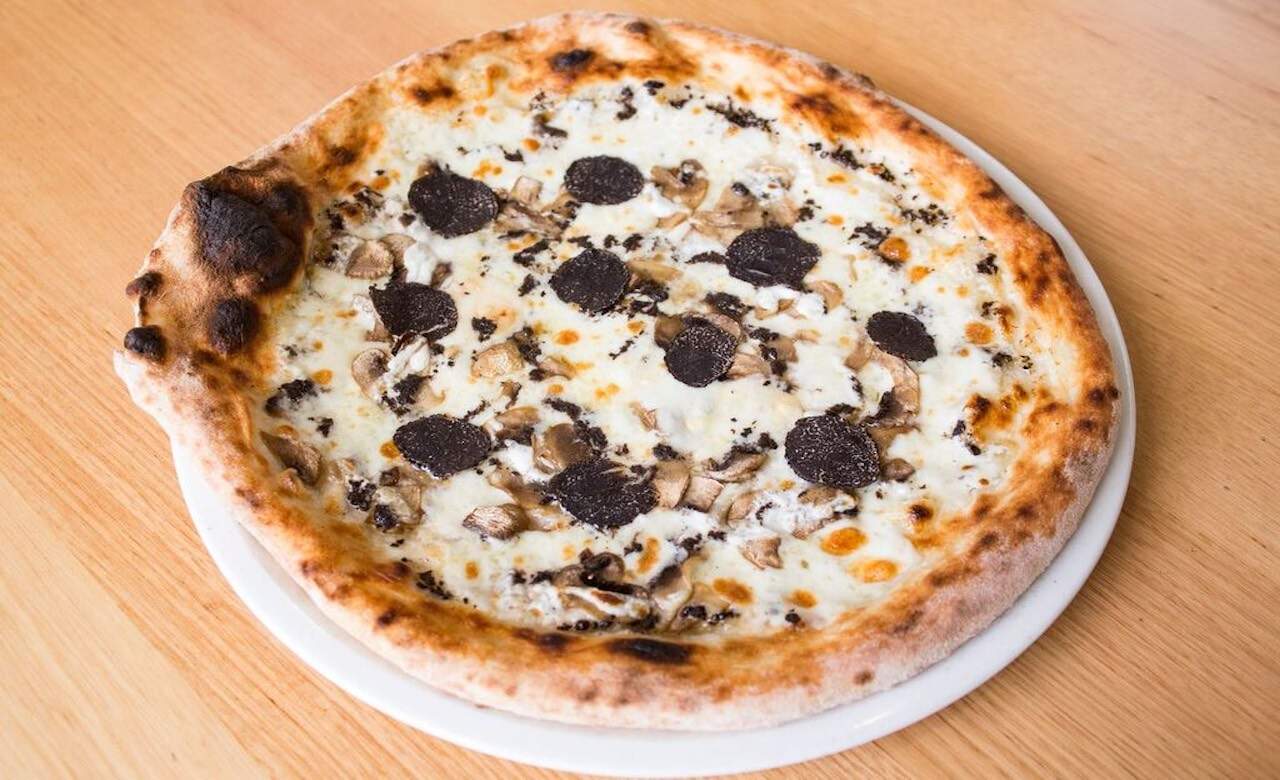 Since opening its doors in 2012, Salt Meats Cheese has continued to share its passion for honest, heartening food. And the Italian eatery is taking part in the mushroom mania with its truffle pizza ($23). With every slice comes a blend of three cheeses — scamorza, mozzarella and French goat's cheese — mushroom and shaved WA truffle. And if you're a gluten-free foodie, you can switch out the crust for an extra $5. You can enjoy this gem on Salt Meats Cheese's stores in Circular Quay, Broadway, and Drummoyne locations.



One signature truffle dish that can be found throughout eateries this season is truffle fries. And Three Williams is putting a twist on the popular menu item, using waffle fries as the base and topping them with a three-cheese sauce, fresh truffle and chives ($22).
It's part of the Redfern cafe's dedicated truffle menu, which also features truffle-infused peking duck, truffle ice cream and some standout truffle ricotta and mandarin sourdough crumpets ($24). You can check out the full truffle menu here.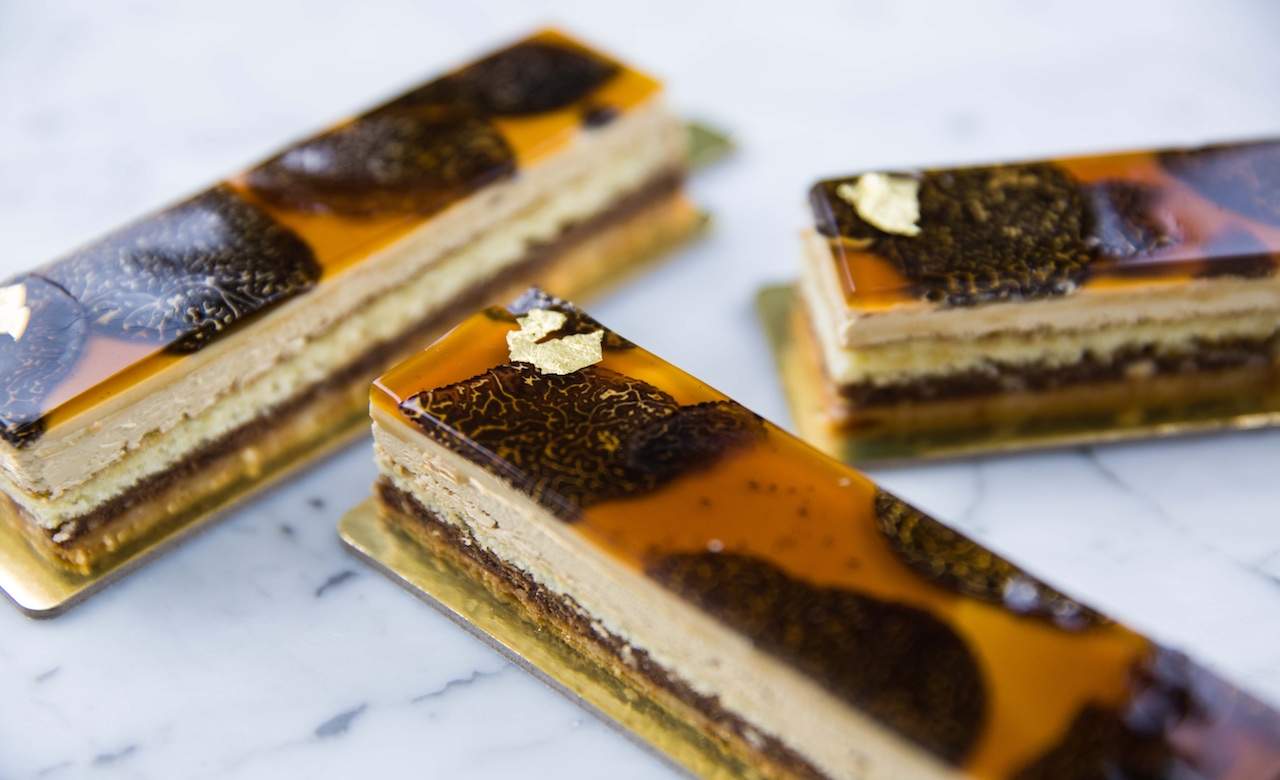 Located in the heart of Kensington, KOI Dessert Bar has never been one to disappoint when it comes to satisfying a sweet tooth. This year, it's celebrating truffle season with a black and gold Truffle Opera Cake ($25). The beautifully crafted cake is layered with hazelnut, sea salt, coffee jelly and WA black truffles. While your social feeds will be decorated by photos of this immaculate treat, your palate will be mesmerised by the truffle-infused wonder.
If you prefer to drink your truffle, both KOI and sister bar Monkey's Corner are serving up a Chocolate Truffletini ($25) — an adult hot chocolate made with truffle-infused vodka, cognac and Callebaut chocolate ($25).


Top image: Truffle ricotta and mandarin sourdough crumpet, Three Williams
Published on July 04, 2018 by Noelle Monge