Golden Century's Billy Wong Looks to the Future Now That the Original CBD Restaurant Has Closed
Billy Wong has confirmed to Concrete Playground that the iconic Golden Century isn't coming back. But, here's what the future looks like for the restaurant group and where you can still get its food.
The announcement that beloved Sydney dining institution Golden Century was going into administration, prompted an outpouring of sadness from Sydney diners and the broader food community. While there were rumours circulating that the restaurant could be saved, Billy Wong of Golden Century group (the son of original owners Eric and Linda) confirmed to Concrete Playground that the OG GC site is no more: "Golden Century will no longer operate out of the Sussex Street site. We left during lockdown at the end of our lease when we were unable to negotiate a renewal," Wong told us.
Thankfully, all hope is not lost. You can still get yourself the legendary dishes that made Golden Century a popular mainstay for so long — including via its two sibling venues, XOPP and The Century at The Star, so that, in the words of Billy Wong, "we can continue to serve our wonderful family of Golden Century customers with the same classic dishes, taste, and flavours."
XOPP opened in Haymarket in 2019 with Billy Wong at the helm. As suggested by its name, then restaurant's signature is Golden Century Group's beloved pipis in XO sauce. Located on the mezzanine level of Darling Square's six-storey Exchange building, a few tweaks to the XOPP menu and experience have been directly informed by customer requests.
"XOPP at Darling Square has reopened with installation of live seafood tanks and a new menu more aligned to the original Golden Century," Wong explains. "We listened, and many of our chef and front of house team members have joined from Sussex Street to continue serving our customers their GC favourite dishes."
Yum cha is available from midday until 3pm Tuesday–Sunday, and the extensive tome-like menu is all on offer a la carte.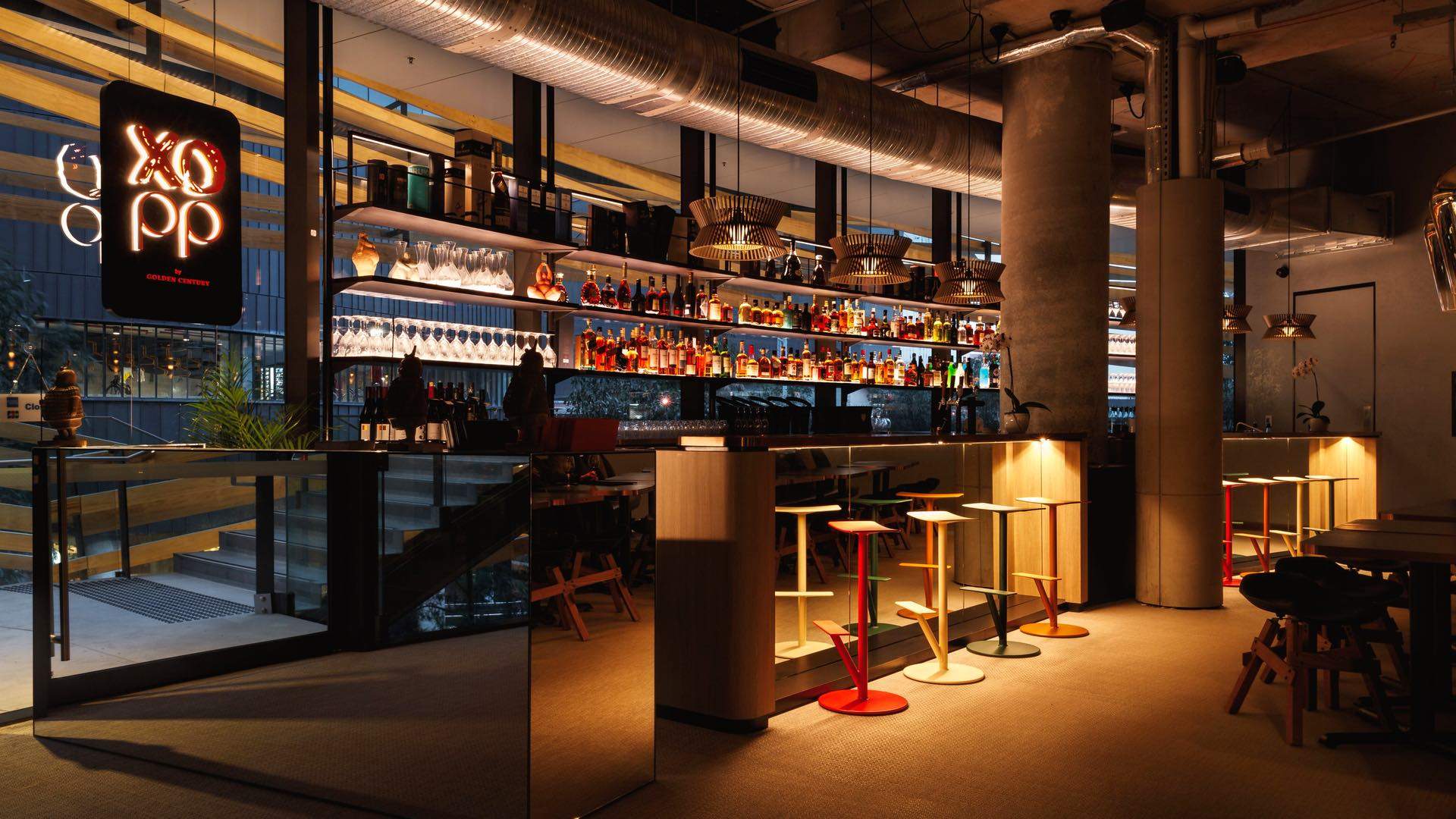 Over at The Star, The Century has been serving Golden Century classics since 2012. The venue is open for dinner Wednesday–Sunday currently, however yum cha is yet to return since the restaurant reopened for dining.
Those looking to have the Golden Century experience at home are also in luck as the restaurant group is offering a bunch of its dishes available for delivery throughout NSW and ACT via Providoor. On Providoor, you can order Golden Century's seafood banquet, XO pipis, Singapore chilli lobster, three cup chicken and black pepper beef. Signature sides and desserts like hot and sour soup, custard lava buns and jars of XO sauce are also on offer.
Throughout lockdown, Providoor teamed up with the likes of Restaurant Hubert, Bistrot 916 and Ciccia Bella in order to ensure people across both states could enjoy meals from their favourite restaurants when it was otherwise impossible. The meals are delivered semi-prepared and with instructions on how to add the finishing touches so you can take partial credit for replicating the experience of the restaurants as closely as possible.
While the original Golden Century is no more, Wong is optimistic about the future of his restaurants and where Sydney's hospitality scene is headed.
"We feel the hospitality scene has really gone through some terrible times, many businesses and individuals without the support it needs and unfortunately we won't see them reopen or come back," proclaims Billy Wong. "Those resilient enough will have its own challenges, but the lockdown has reminded so many of us how much we actually enjoy gathering and having that great meal together with family and friends."
Images: Steven Woodburn
Concrete Playground Trips
Book unique getaways and adventures dreamed up by our editors