Sydney's Best Degustations Under $100
Sample a large chunk of the menu without breaking the bank.
There's nothing like going all out on an extravagant feast. But when the time comes to celebrate with a group with different budgets, or doing something special but not too splashy, you need some great, yet affordable options in your dining arsenal.
Just because your payslip may not scream 'dinner at Quay', doesn't mean you can't enjoy a decadent degustation in Sydney. And there are plenty of next-level food experiences that may surprise you (and your wallet).
In fact, several restaurants around our fine city offer tasting menus for less than $100, with many under $70. So we've looked to some of our favourite eateries to gift you this handy guide to the more affordable degustations in Sydney. We know they're not the cheapest dinners in the city, but when it comes to value for money in fine dining, these are top of the crop.

Hailing from Strathfield, this Penang-style restaurant now has four Sydney outposts including one in Haymarket — and it serves up some of the best laksa in town. It also offers a bang-for-your-buck, ten-dish tasting menu that is hard to pass up ($70). Expect plates of elevated Malaysian fare, including nasi lemak, satay chicken, rendang Angus beef and Nyonya-style assam fish. Vegetarians can also eat happily here, with the $60 tasting menu including the likes of eggplant cooked in coconut, sam wong dan (three types of egg) and a garlic spinach stir fry. Sure, you could just order from the extensive a la carte menu, but this feast is worthy when you want a finer night out.
Cost: Tasting menu $70, vegetarian tasting menu $60

If you've ever had a coffee at Cuckoo Callay, a Middle Eastern brunch at Nour or a charcoal chicken feast at Henrietta, you'll find Lilymu familiar. There's pink neon on the walls, hibiscus in the cocktails and friendly staff on the floor. But, it's also markedly different to any of Ibby Moubadder and Jorge Farah's other restaurants.
To start: it's not on Crown Street. In fact, it's on the other side of the city, in western Sydney dining precinct Parramatta Square. And it's not Middle Eastern. This time, the duo has, with the help of ex-Mr Wong chef Brendan Fong, journeyed east and is serving up contemporary takes on Chinese and Southeast Asian dishes.
For a special occasion here, we suggest you order the ten-dish set menu ($88). It comes with a selection of the restaurant's signature dishes, including the tom yum prawn dumplings, crispy fried quail, lamb massaman with kipfler potatoes and charcoal torched meringue. The only catch is that you need a minimum of four people to order the set menu, so round up your mates.
Cost: Set menu $88

POLY, SURRY HILLS
Helmed by Ester's Mat Lindsay, Surry Hills' Poly has all you need to celebrate a special occasion — without dipping too far into your savings. It's unpretentious, fire is the hero of the kitchen and its wine list is impressive. And it has a nine-course set menu for a reasonable $85. The menu changes regularly, but at the moment, you'll get to start with oysters and Lindsay's famed potato bread, eat your way through anchovy and fried potato with salted egg yolk, then feast on pastrami-style lamb neck, leek, Aleppo peppers and a selection of desserts. If all of that doesn't sound like enough, you can also add on a cheese plate for $15 and still stay under budget.
Cost: Set menu $85

Two Chaps is the gold star winner on this list. Not only does its degustation ($60) take you through the entire night menu, but it's also BYO (for $10 a bottle). Brush off that nice bottle of wine gathering dust in the back of your closet because this is the occasion you've been saving it for. The seasonal feast changes monthly and consists of homemade pastas, local Australian cheeses and fresh salads, plus rich desserts made from scratch. At the moment, the lineup includes smoked cheddar and mozzarella croquets, baked ricotta, pesto casarecce and sweet potato, silverbeet and hazelnut ravioli. You'll experience something new and completely delicious every time you go — which, believe us, you'll hope will be often. Dinner is only available on Thursday, Friday and Saturday nights.
Cost: Set night menu $60


Chaco Bar Owner Keita Abe had been hoping to focus more on both his ramen and yakitori offerings — so chose to split the concepts altogether. Abe transformed the OG Darlinghurst shop into a ramen-only venue and snatched up the old Jimmy Liks space on Victoria Street, transforming it into a dedicated yakitori joint. At the latter, you'll find a seven-course tasting menu for $85. It features a heap of izakaya classics, including crab chawanmushi (a savoury egg custard), sashimi, a selection of yakitori and somen noodles, as well as a banana sundae with nigori sake for dessert. If you'd to pair your celebratory eats with some celebratory drinks, the bar is pouring a lineup of premium sakes and inventive cocktails.
Cost: Tasting menu $95

There's a lot to love about Merivale's Bondi Italian eatery. Set inside The Royal Bondi, Totti's kitchen is home to chefs Mike Eggert (Mr Liquor's Dirty Italian Disco, Pinbone) and Khan Danis (who worked at Rockpool alongside Neil Perry for 20 years). And, if you haven't had the chance, trust us, you'll want to taste their set menu. The four-course meal starts with bread and antipasti, including burrata, olives, 'nduja and prosciutto. Then choose two pastas to tuck into, with the likes of lamb ragu pappardelle and milk-braised pork and chilli campanelle on the current menu. For mains, there's a whole-roasted fish and a half smoked chicken, served with veggie sides. And, because no meal is complete without dessert, you'll get both tiramisu and neapolitan ice cream sandwich brought to the table, too. If Bondi is too far to trek, you can also experience the banquet at Totti's new Rozelle location.
Cost: Share menu $75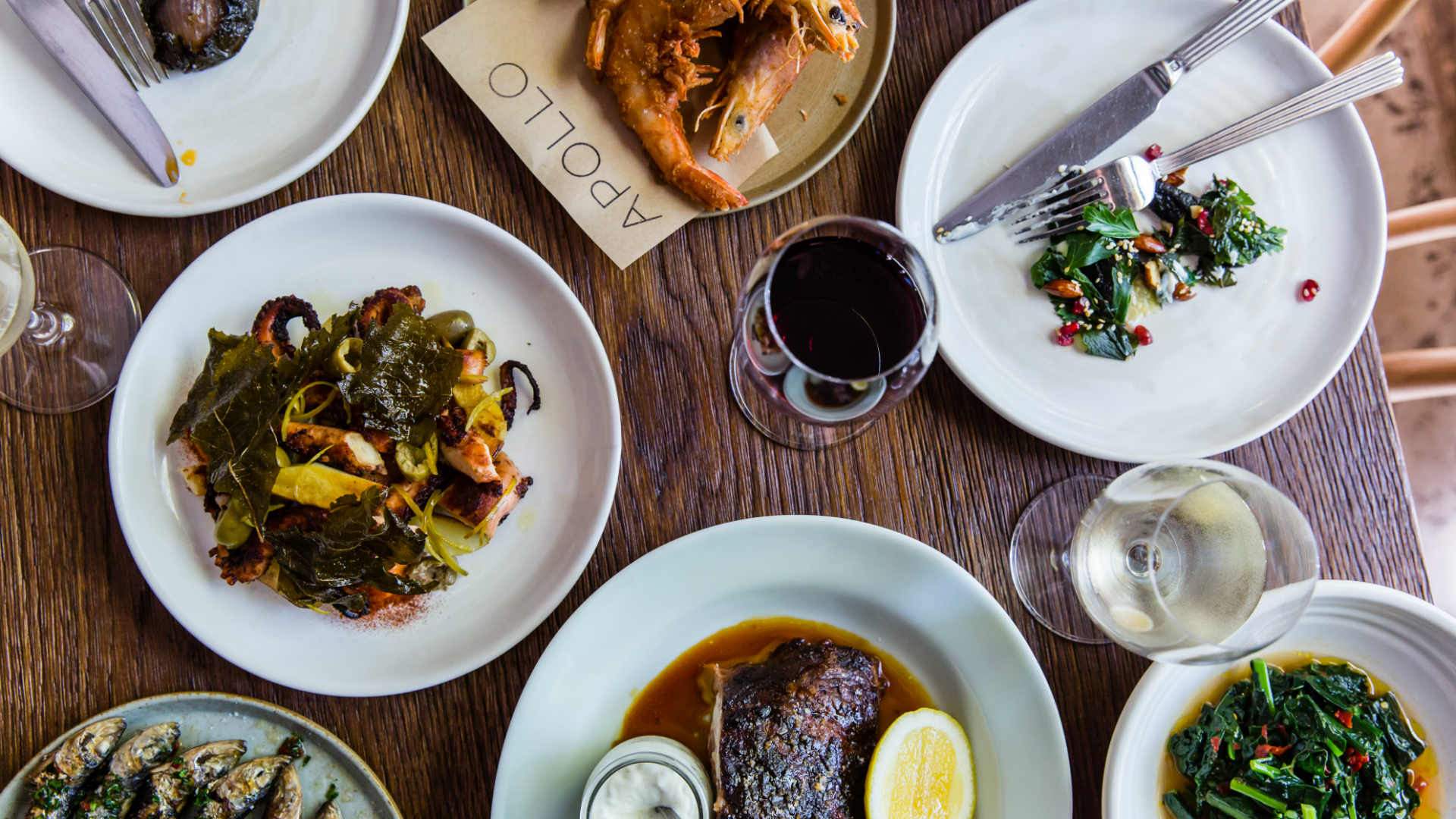 Long-standing Potts Point favourite The Apollo is serving up a modern approach to Greek food. The taverna serves up a Hellenic menu, The Full Greek ($65), featuring zesty, tangy favourites like taramasalata, saganaki cheese and oven-baked lamb shoulder with lemon yoghurt. For dessert, there's filo pastry stuffed with walnuts and topped with coffee cream. The only thing missing from this Greek experience is some ouzo, which you can easily add for an additional fiver.
Cost: The Full Greek $65, with ouzo add $5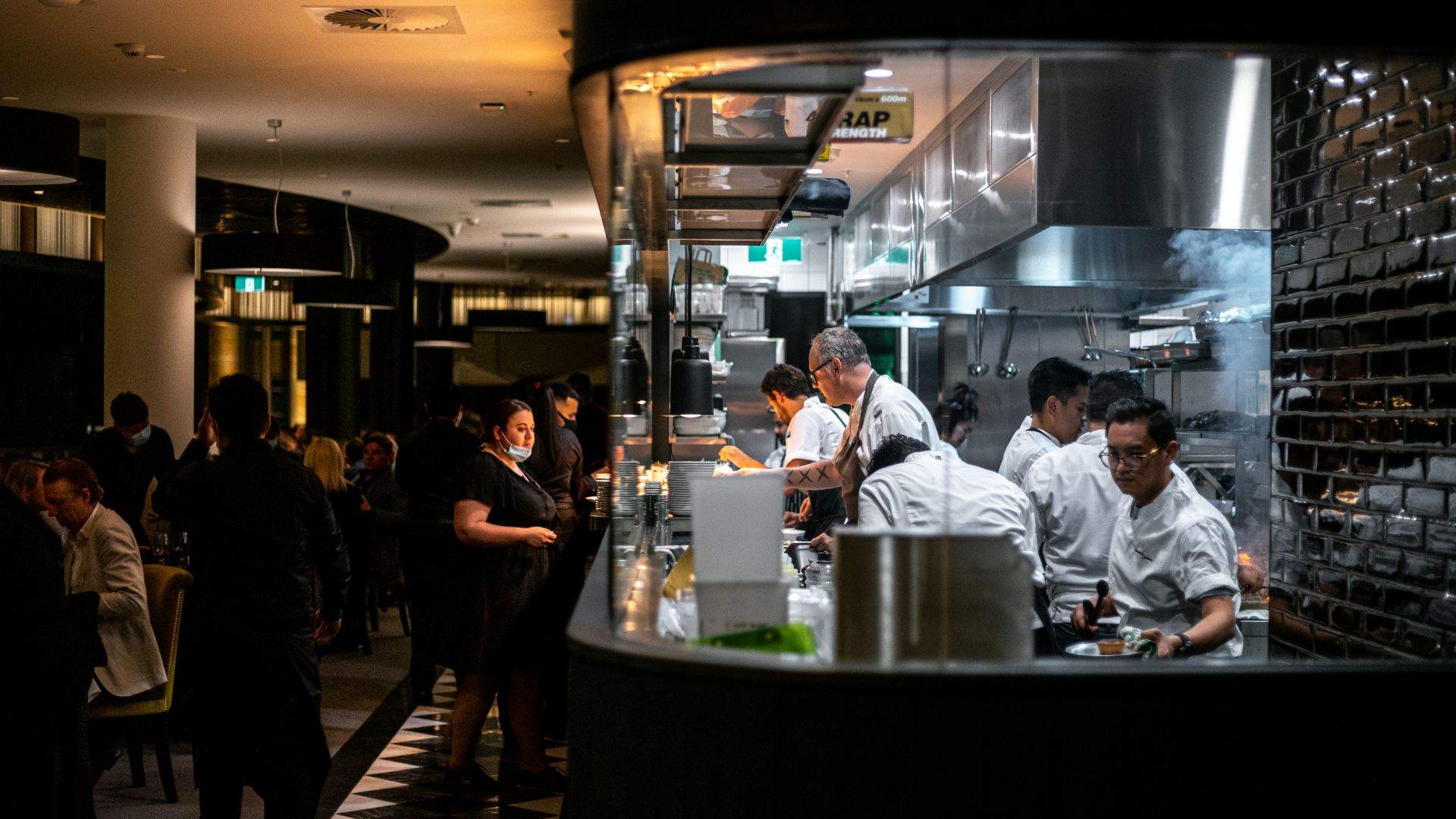 A staple of New Zealand's hospitality scene for more than a decade, Botswana Butchery has now brought its expansive menus and luxe style to Sydney with the opening of its first Australian restaurant in Martin Place's new dining precinct. The restaurant boasts some extravagant cuts of meat that will well and truly blow your budget, but if you're looking to try all it has on offer for a reasonable price, turn to the three-course set menu ($89.95). The banquet starts with Sonoma sourdough with miso butter and continues with hiramasa kingfish, wood-roasted zucchini, beef tartare and chickpea socca with salt-baked beetroot. The real star is the mains, which includes crispy skinned mulloway, market fish with a healthy dosing of zhong butter and a 250-gram grass-fed tenderloin served with fermented beer mustard.
Cost: Set Menu One $89.95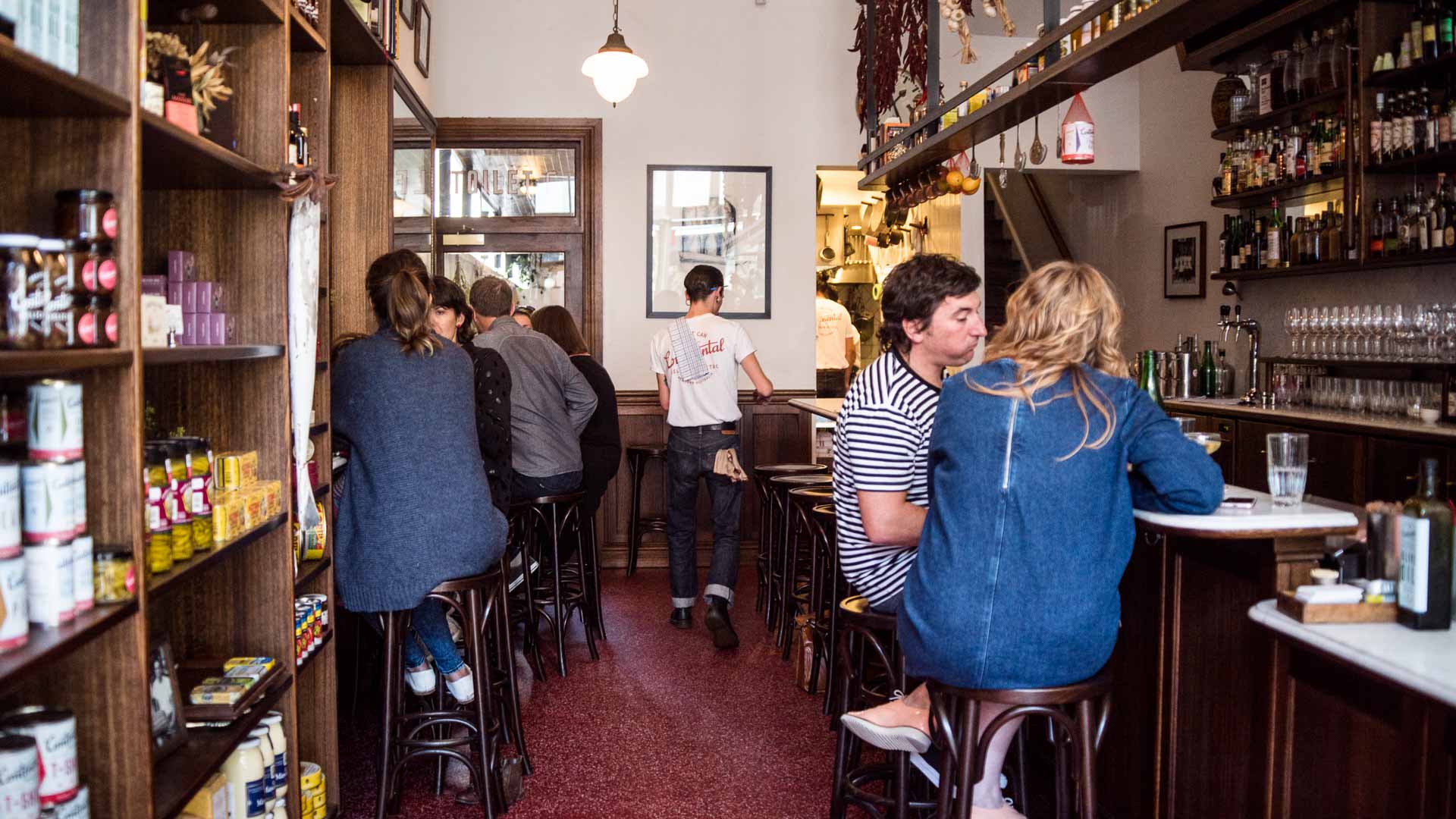 Known for its canned cocktails and delicatessen spreads, Newtwon's Continental Deli also offers an unmissable Chef's menu for $70 a head. Nab a spot in the Australia Street restaurant's romantic dining room and treat yourself to a combination of highlights from the bistro's menu. While what's on offer is constantly changing, you can always expect to start with an array of snacks and charcuterie from the deli. Following this the mains can go a few different ways, from the steak tartare served with parmigiano reggiano and gaufrette potato, through to the brown butter asparagus or seafood salad. Just arrive without expectations, order yourself a mar-tinny and leave it up to the chef.
Cost: Chef's menu $70
Top image: Totti's by Nikki To
Published on March 23, 2022 by Concrete Playground