FOOD & DRINK
Sydney's Ten Best Degustations Under $100
Sample a large chunk of the menu without breaking the bank.
Sydney's Ten Best Degustations Under $100
Sample a large chunk of the menu without breaking the bank.
---
When you want to go all out on dinner, you should definitely go all out. But when time comes to celebrating with a group of different budgets, or doing something special but not too splashy, you need some great, yet affordable options in your dining arsenal. Just because your payslip may not scream 'Monday night Quay dinner', doesn't mean you can't enjoy a decadent degustation in Sydney. Sure, a plate of dumplings is always delicious and you can never go wrong with a steaming bowl of laksa, but beyond these beloved cheap eats, there are some next level foodie experiences that may surprise you (and your wallet).
In fact, several restaurants around our fine city offer tasting menus for less than $100, with many under $70. So we've looked to some of our favourite eateries to gift you this handy guide to the more affordable degustations in Sydney. We know they're not the cheapest dinners in the city, but when it comes to value for money in fine dining, these are top of the crop.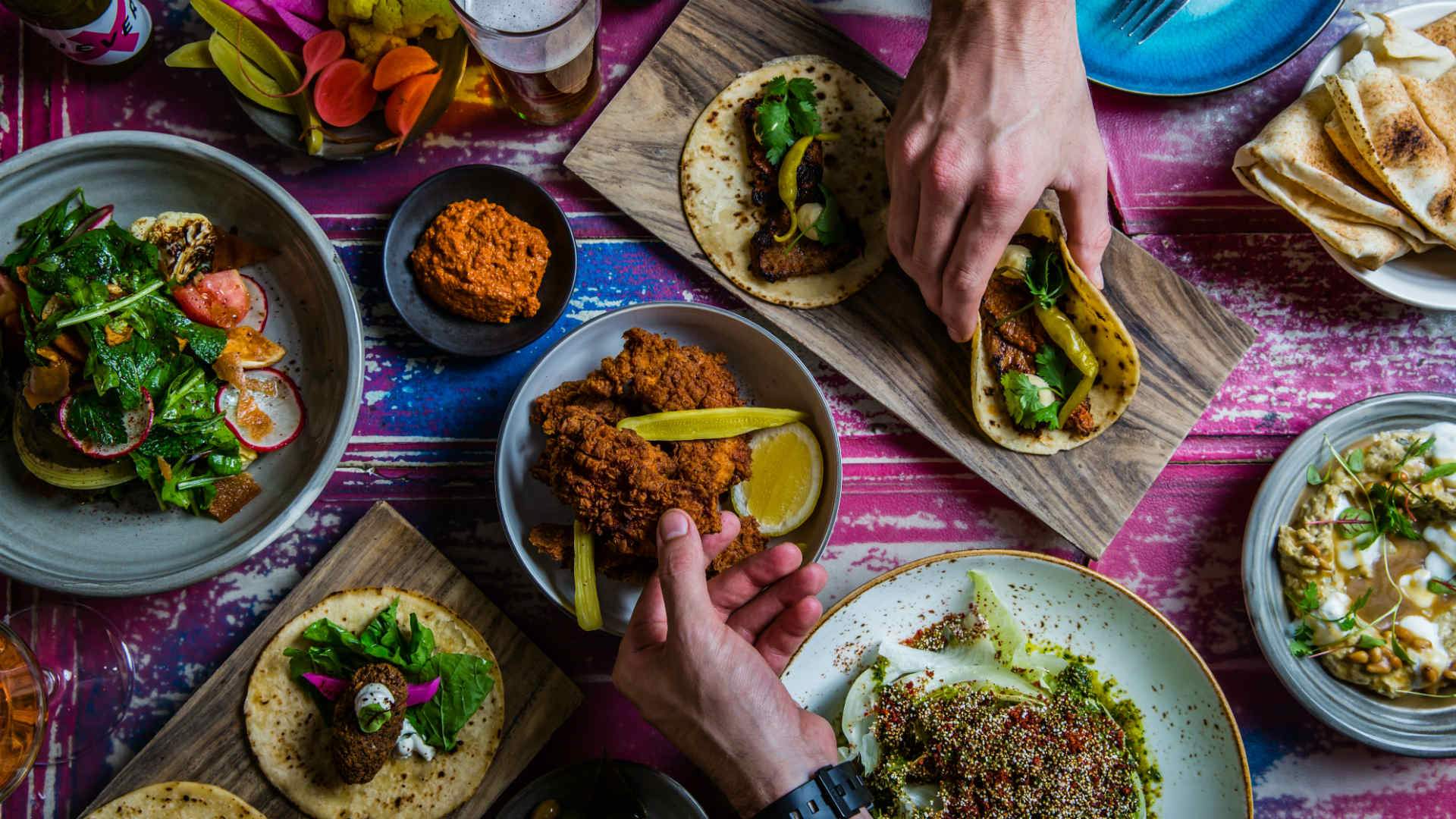 Get in a greedy mood with Thievery's total steal of a tasting menu. At $60, the ten-plate feast is a dedication to the Middle Eastern restaurant's bests. You'll be rolling home after the plates of burnt butter paprika hummus, spicy nayyeh, LFC (Lebanese fried chicken), Cloudy Bay clams, barbecue broccolini, barbecue octopus and barbecue lamb cutlets — and that's only seven of the 11. They've also designed a new menu for vegetarians ($53) featuring their burnt butter baba ganoush, some of the best haloumi in the city, plus seven other dishes. Oh, and if you stick around long enough in your inevitable food coma, you may even snag a taste of the chef's homemade fruit wine — but you didn't hear that from us.
Cost: Feast one (vegetarian) $53, Feast two $60, with arak over ice add $7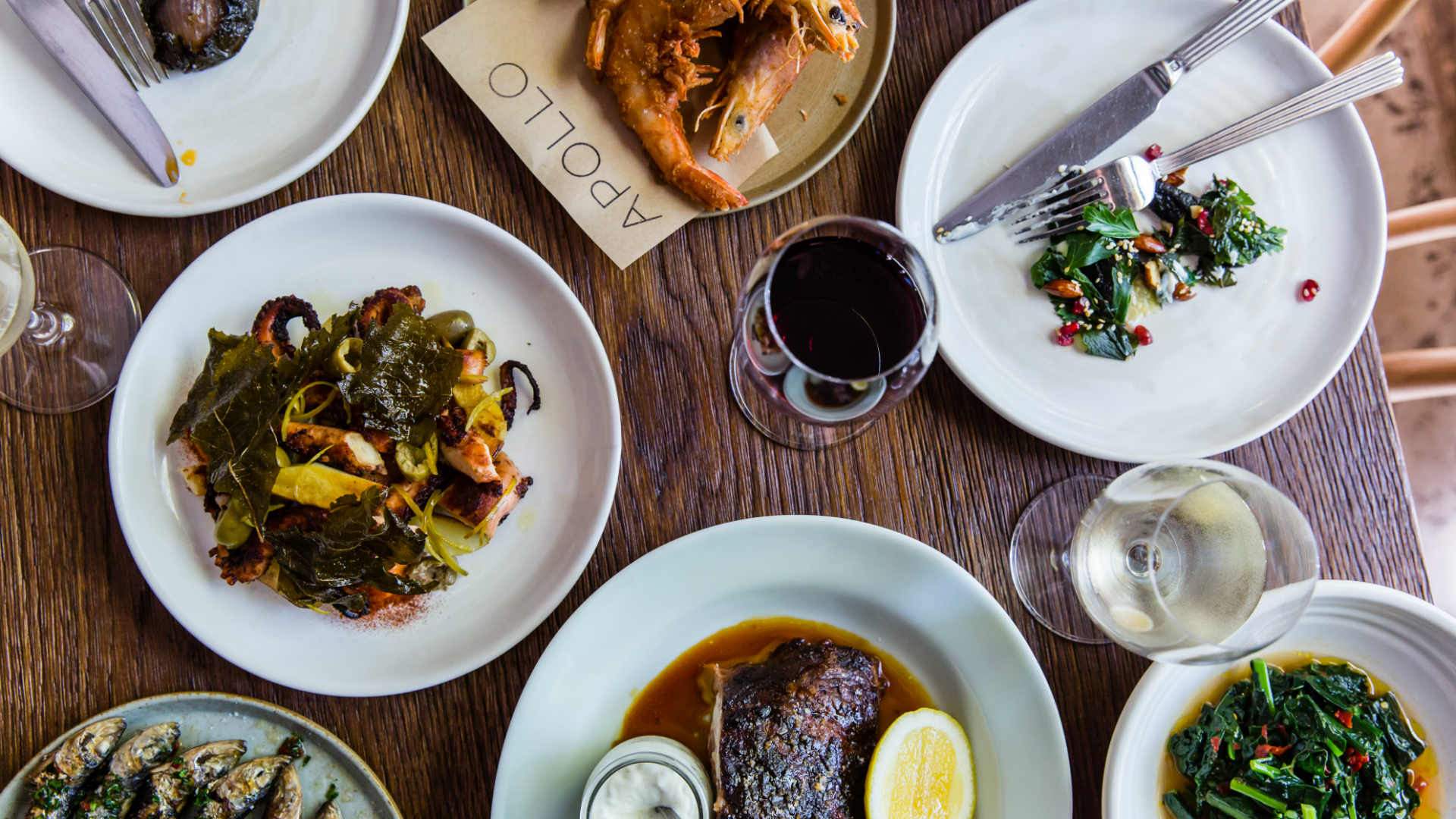 The Apollo also takes a modern approach in the kitchen up the road from sister restaurant Cho Cho San (also in this feature), but here it's all about Greek. The taverna serves up a Hellenic menu, The Full Greek ($65) featuring zesty, tangy favourites like taramasalata, saganaki and slow cooked lamb with Greek yoghurt. Upgrade to Apollo's Feast for the calamari salad, Greek-style barbecue chicken and white chocolate poached rhubarb and honeycomb. The only thing missing from this Greek experience is some ouzo, which you can easily add for an additional fiver.
Cost: The Full Greek $65, with ouzo add $5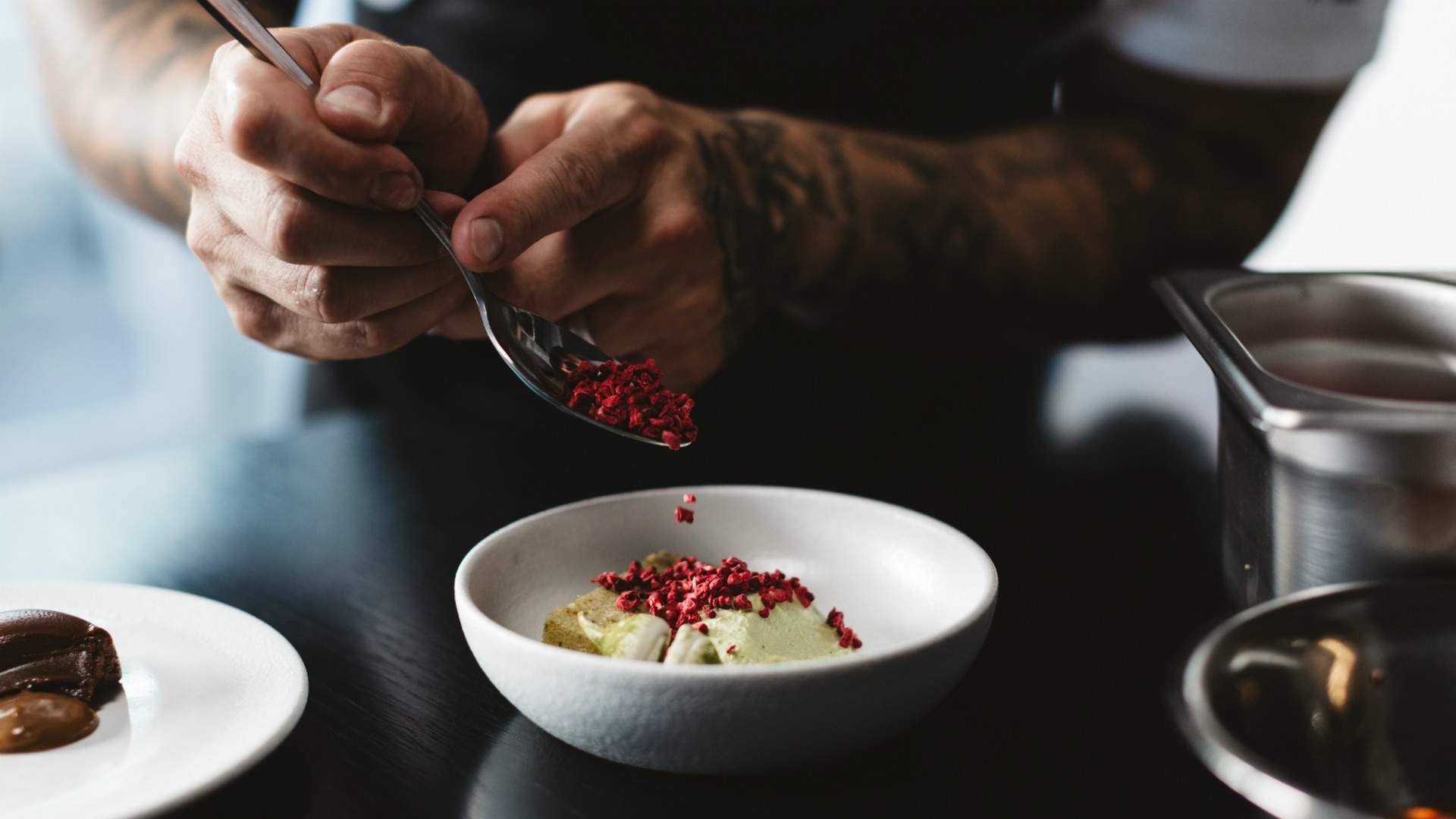 BLANCA, BONDI BEACH
A recent minimalist, contemporary addition to the Sydney restaurant scene, Blanca marries Mediterranean flavours with Japanese umami, running the whole show with sustainable Australian produce. Chefs Tomi Björk and Samuel Cole have created seven-course and ten-course menus, each expertly blending Euro and Japanese elements into dishes like bonito pastrami with yuzu-soy and brown butter dressing or the Blanca Black Bun with crispy soft shell crab, XO-mayo and spicy red cabbage. Vegetarian seven- and ten-course tasting menus are also available, and can be ordered alongside the Blanca Tasting menu so carnivores and vegetarians can dine together in culinary harmony.
Cost: Blanca Tasting Seven $77, Blanca Tasting Ten $93, Vege Tasting Ten $87, Vege Tasting Seven $67
Two Chaps is the gold star winner on this list. Not only does their degustation ($55) take you through the entire night menu, but its price also includes BYO corkage. Brush off that nice bottle of wine gathering dust in the back of your closet because this is the occasion you've been saving it for. With an ever-changing feast of homemade pastas, local Australian cheeses and fresh salads, you'll experience something new and completely delicious every time you go — which, believe us, will be often afterwards.
Cost: Set night menu $55 including corkage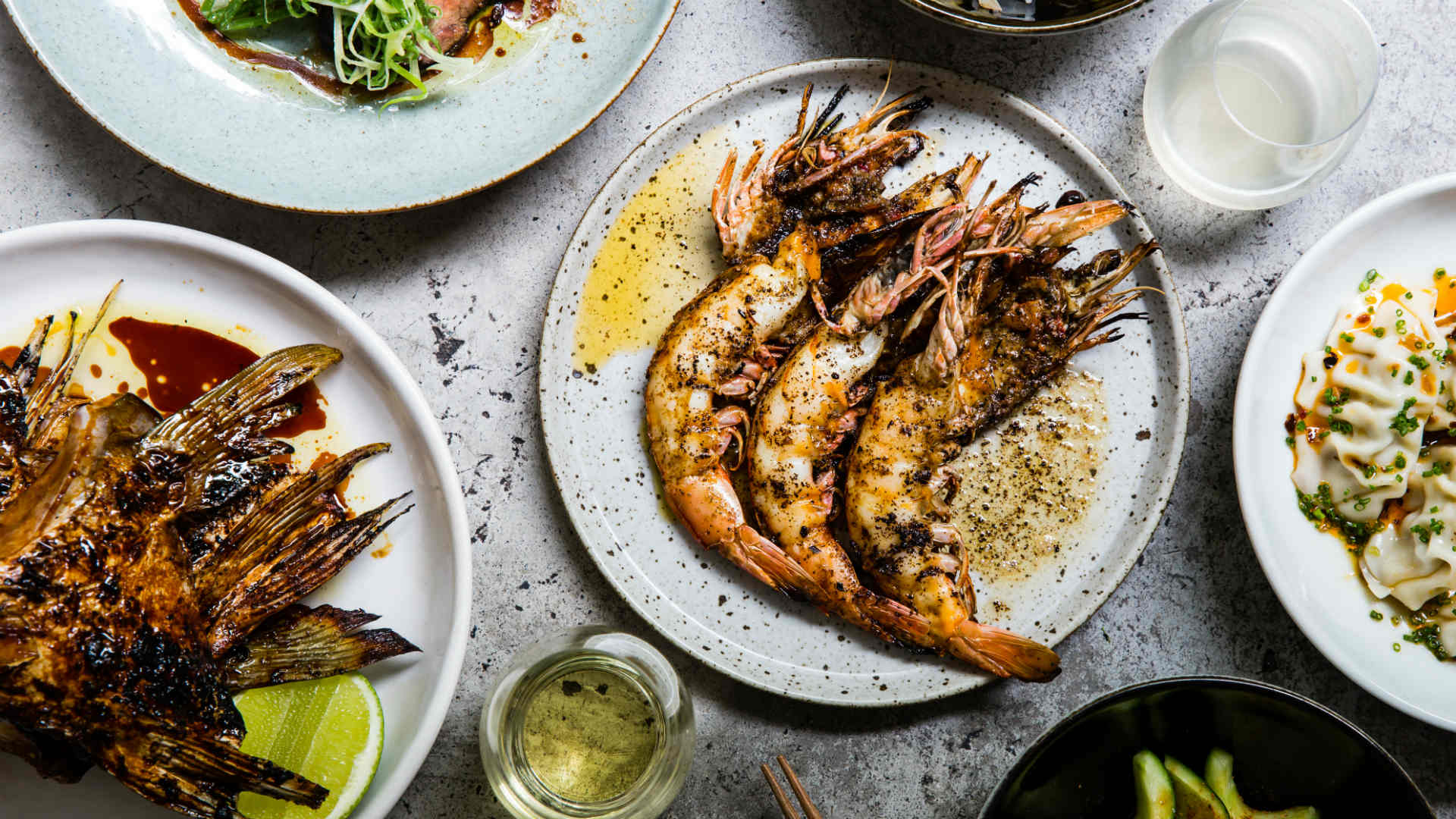 The banquet menu at Potts Point minimalist design heaven Cho Cho San is a thoroughly satisfying affair — culinarily and aesthetically. With a modern approach to Japanese cuisine, chefs and co-owners Jonathan Barthelmess and Sam Christie, along with head chef Nicholas Wong deliver two banquet menus of either eight ($65) or ten ($80) menu hits. Grab a seat at the communal concrete bar, opt in for the sake flight ($30) and you're set for a night of refined eats, drinks and surrounds.
Cost: Banquet one $65, Banquet two $80, with sake flight add $30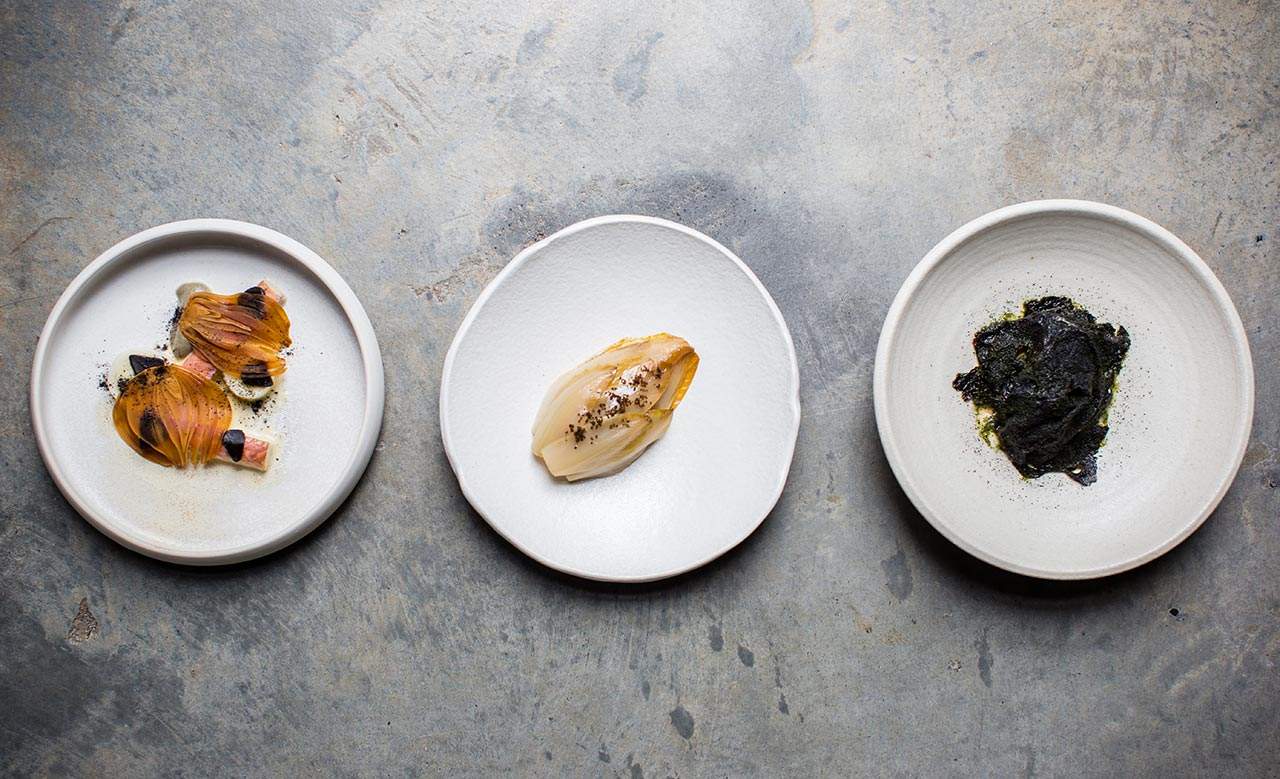 Dining at Automata you're presented with only one option, a moveable five-course feast ($95). Regularly updated, this degustation menu looks to the best in what's presently available to form beautifully plated Asian fusion delights. Mussels with stracciatella and lamb rump with miso, unexpected pairings will leave you yearning to try the next iteration of this stylish degustation. And if $88 is stretching your budget, the restaurant also serves a three-course degustation lunch on Fridays and Saturdays for $60.
Cost: Three-course lunch $60, five-course dinner $95, with beverage pairings add $60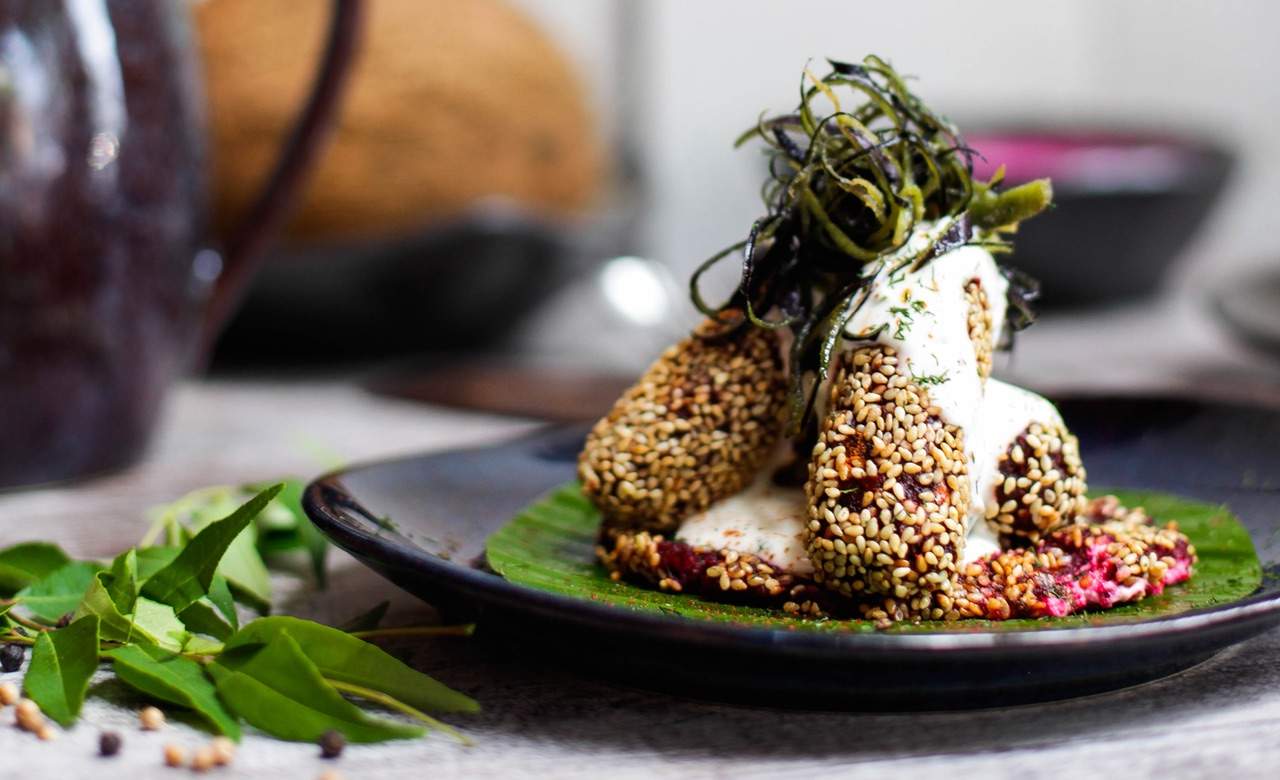 Take a culinary journey through South India and Sri Lanka guided by Indu's head chef Bimal Kumar and a very knowledgeable crew of waiters. The Indu Feast ($65) delivers one delightful bite after another through an endless stream of menu favourites. Opening with snack-sized treats like crispy fenugreek roti topped with handmade herbed paneer, the menu expands into share plates like the egg hopper and smoked goat's leg dosa made fresh at the open dosa bar. You're then lead into heartier territory with crispy coconut crab kofka in squid ink, and beef bone marrow and lamb curry served with the essential (and rather pretty) pomegranate and pistachio raita. Pro tip: wash your degustation down with one of Indu's artisanal gin and tonics. If you know what you like, jump right in and order one of the nine variations. If you need a bit of guidance, take the G&T flight ($25) of three different gins and their accoutrements.
Cost: Indu feast $65, with signature lamb raan $80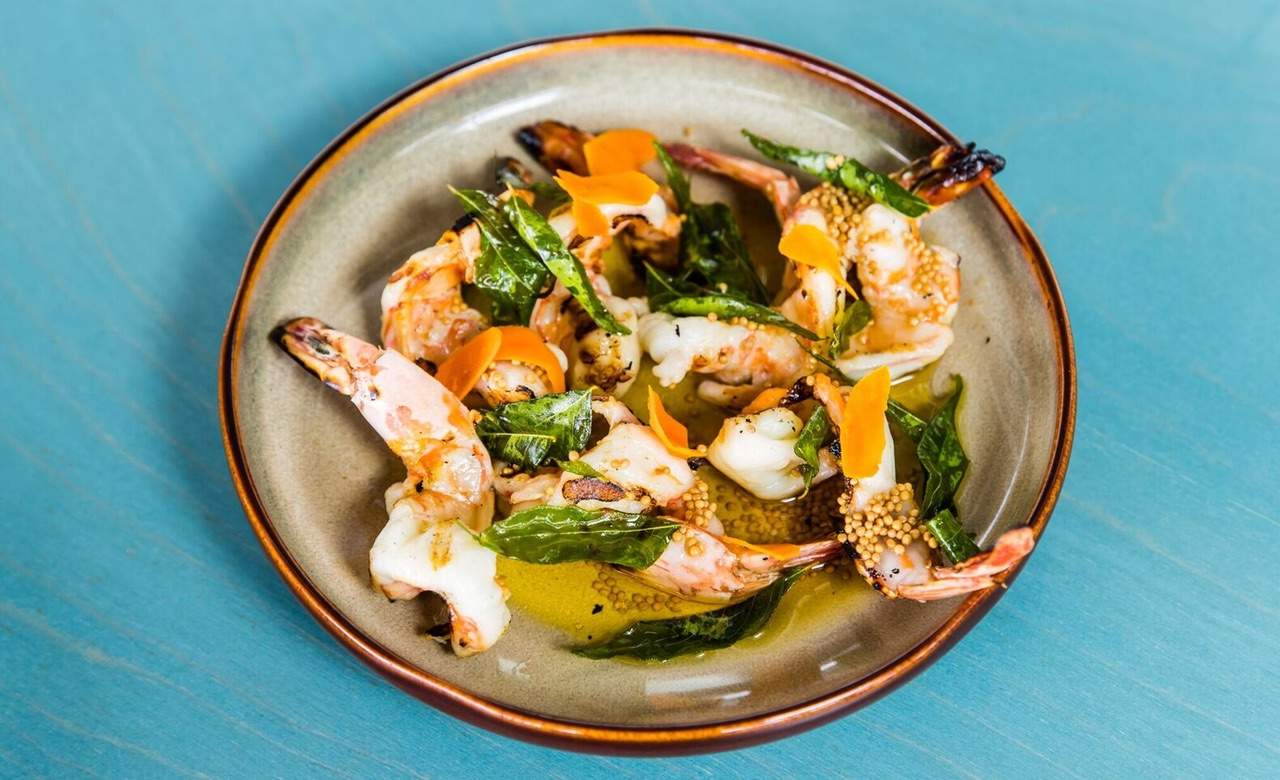 Take a gourmet jaunt around the menu designed to share at the vermouth bar in Barangaroo that everyone's talking about. With the seven-dish banquet ($79), you can indulge in ocean trout rillettes and red pepper relish, creamy burrata and ox heart tomato, sticky beef short rib and other Mediterranean savouries. And don't forget to pair your meal with a couple of the forty-ish vermouths on offer.
Cost: Banksii seven-course $79
ACME, RUSHCUTTERS BAY
Italian, family-style and focused on what really matters in life (pasta), Acme offers a tour of their small but tight menu of pastas and snacks with an Asian influence. In seven tasty courses, the Crush Me menu ($65) delivers four chef-selected snacks from entrees like barbecue calamari with furikake and lime and tartare with nashi pear and pine nuts, followed by three pastas picked from the likes of fan-favourite macaroni with pigs head and egg yolk and the colourful squid ink malloreddus, tuna and bottarga.
Cost: Crush Me $65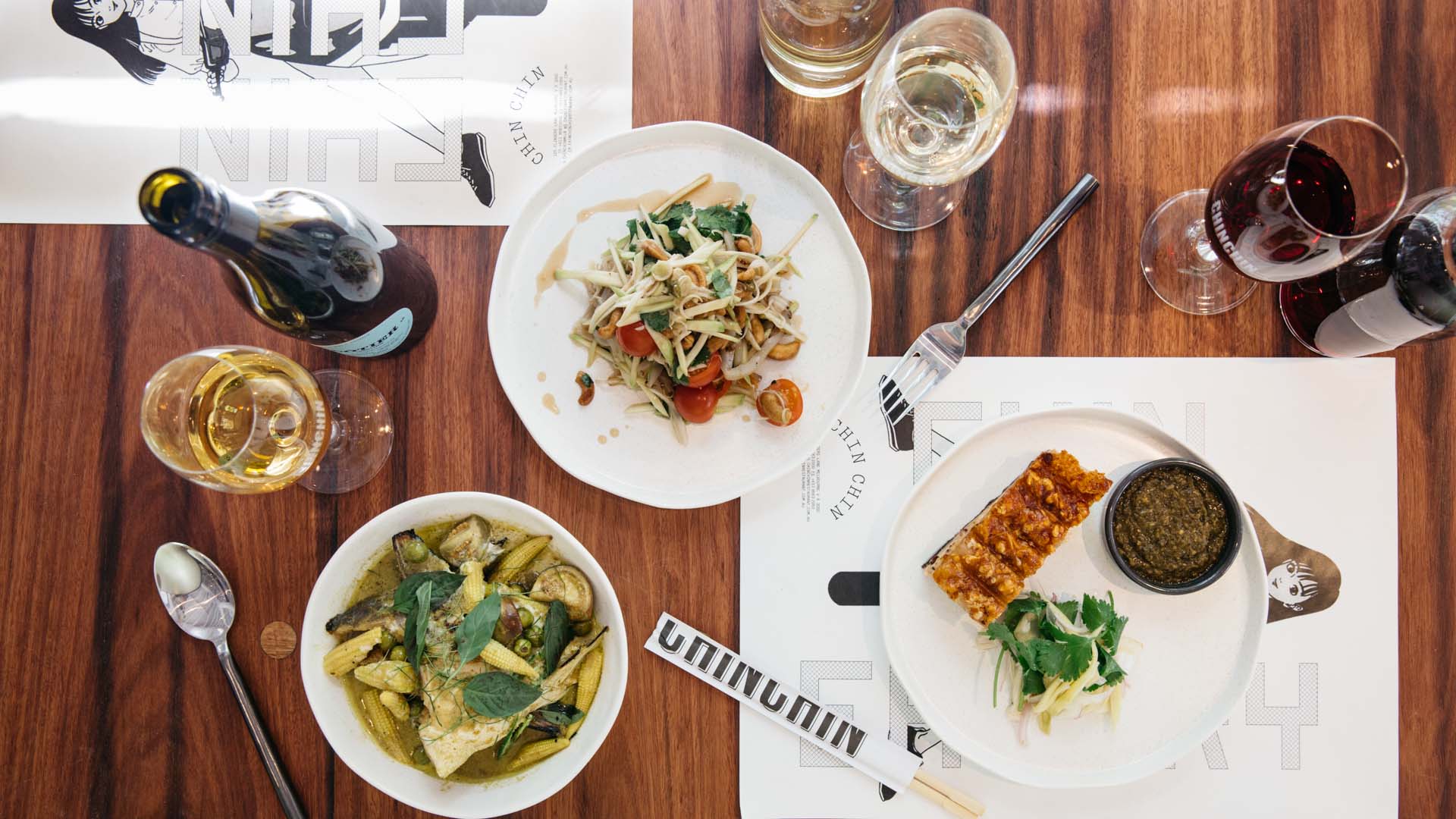 The Chin Chin dining model — which is clearly a success judging by the queue of people snaking our of both the Sydney and Melbourne restaurants — is one that's highly influential in today's restaurant scene. And it's undoubtedly a smart one. Supported by a huge production kitchen downstairs, the well-oiled 'show kitchen' pumps out snappy Asian dishes at lightning speed. Say 'feed me' and for $69.50 you'll feast on a selection of dishes until you're full-up. Ask for the egg noodles with bug and prawn meat ($29.50) and try out some of the rotisserie and curry dishes.
Cost: Feed Me $69.50
Published on March 15, 2017 by Quinn Connors