FOOD & DRINK
Sydney's Ten Best Spicy Foods for Hardcore Heat Lovers
Test your limits at these tearjerkers.
Sydney's Ten Best Spicy Foods for Hardcore Heat Lovers
Test your limits at these tearjerkers.
If it takes a bit more than a squirt of sriracha or a spoonful of sambal to satisfy your fiery desires, then you've come to the right place. For those chasing their next chilli hit, we've put together a list of Sydney's spiciest dishes, ranging from the lip-tingling and throat-scorching to surface-of-the-sun hot. Get ready to scream, shake, sweat and swear; here are Sydney's ten best spicy dishes for hardcore heat lovers.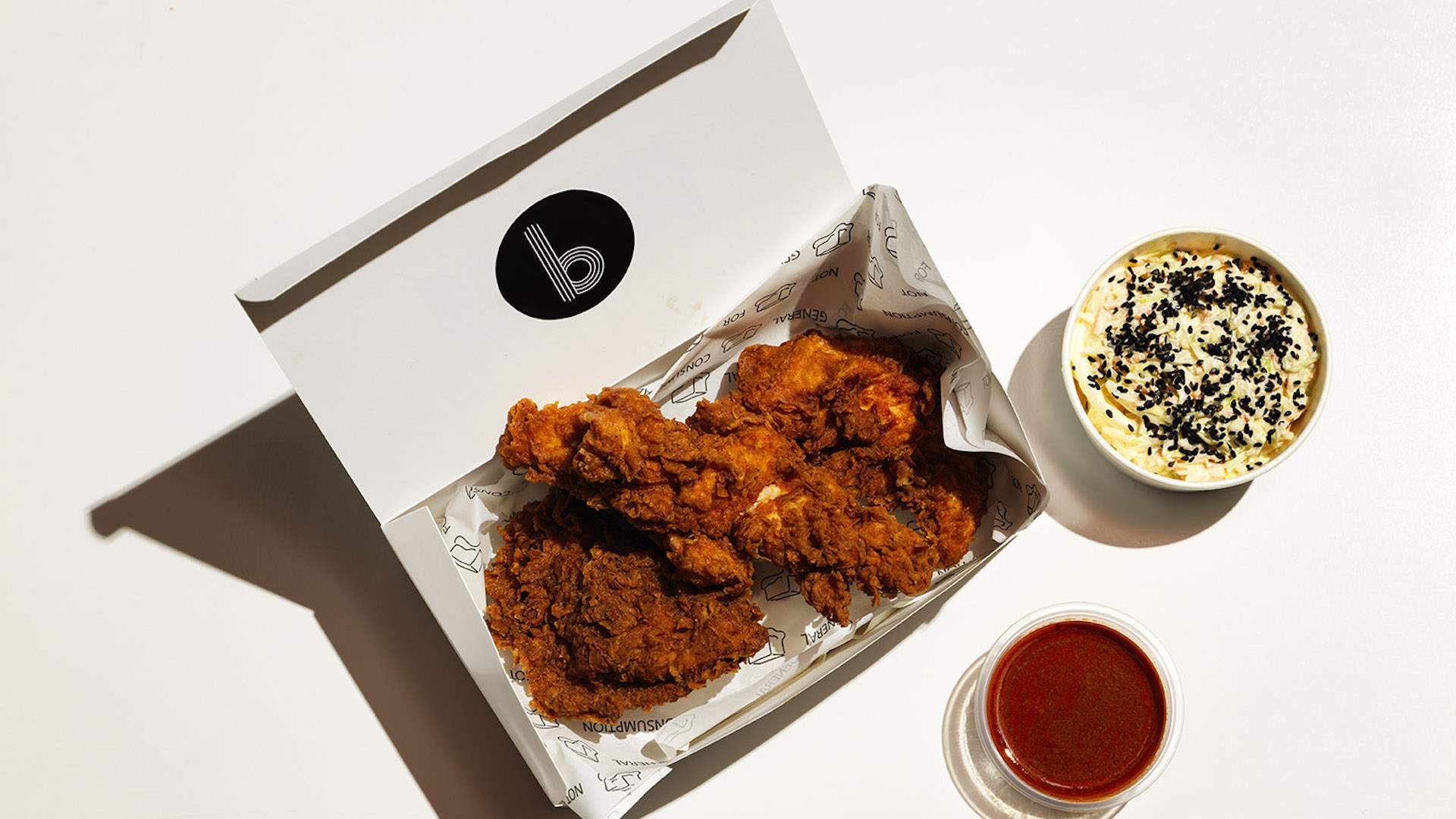 FRIED CHICKEN WITH 'HOT AF' SAUCE AT BUTTER, SURRY HILL AND PARRAMATTA
This fried chicken, sneaker and champagne joint in Surry Hills and Parramatta is a safe haven where chilli lovers and haters can sit down together and share a meal. While both sides of the argument will adore Butter's crispy cayenne-spiced fried chicken, those who want to up the ante can self-administer from the gradation of sauces, which ranges from naked through to 'OG', 'Fire' and, the most inflammatory of all, 'Hot AF'. Take a bite if you dare; the only thing louder than the crunchy chicken coating will be the sound of your own chicken-muffled screams.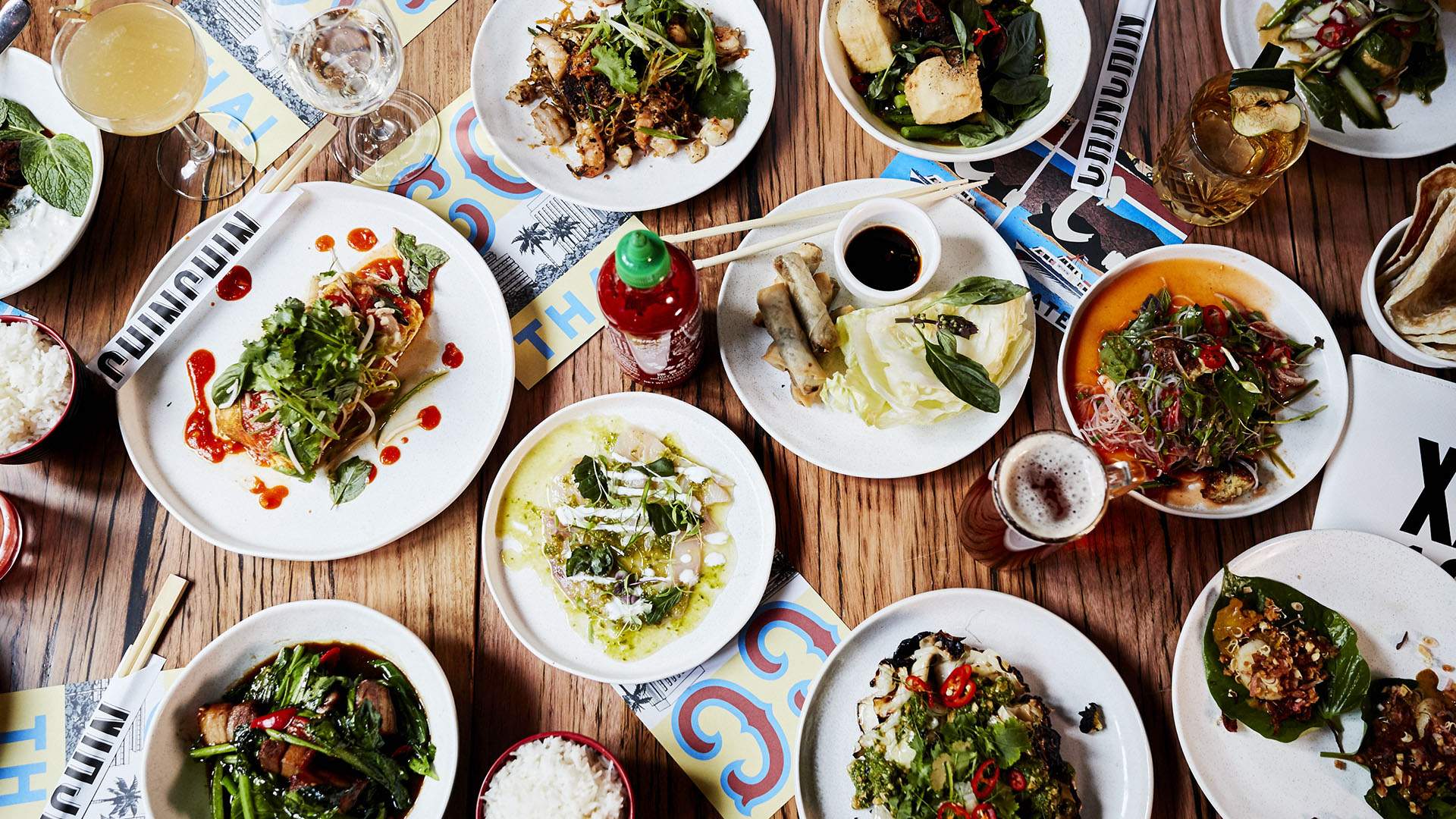 PORK BELLY WITH SCUD CHILLI DEATH SAUCE AT CHIN CHIN, SURRY HILLS
While much of the menu at this trendy pan-Asian nightspot is accessible to a range of tolerances, for every sweet and mild dish, there's also a stealth bomber, too. The menu's fiercest option is the rotisserie pork belly with fennel, pickle and scud chilli death sauce — however, truth be told, not everybody ends up dying from it. To minimise the injury, Chin Chin has quarantined the sauce to a small bowl on the side, which allows you to carefully eye-drop the amount that you want. In controlled doses, it adds punch and personality to the soft, wobbly pork. Just whatever you do, don't go sloshing it around.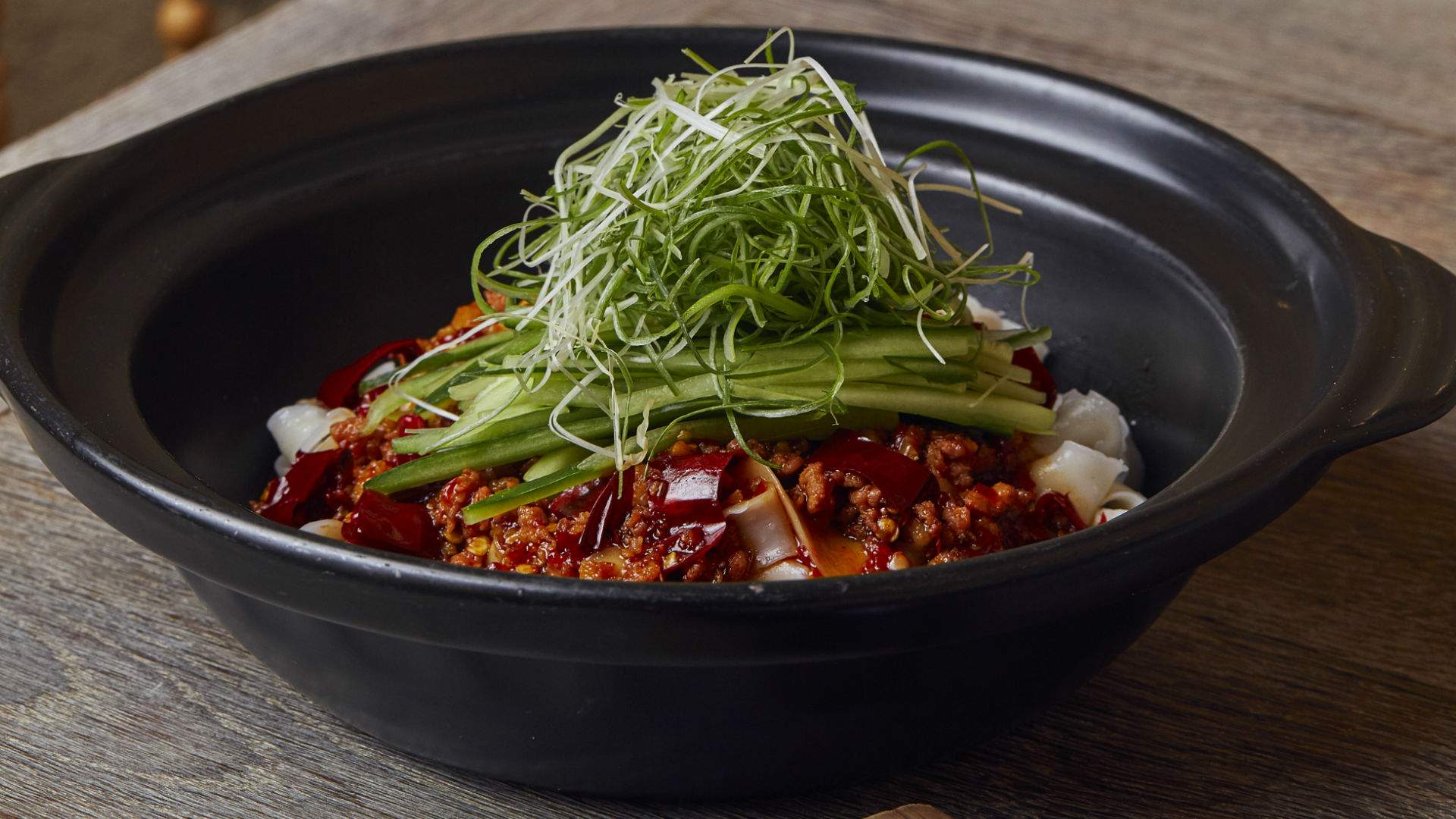 BELT NOODLES WITH PORK AND CHILLI AT SPICE TEMPLE, CBD
It's hard to leave Neil Perry's famous shrine to spice without suffering at least a little chilli trauma. The whole menu is strewn with bird's eye chillies and, worst of all, there are no symbols to warn you. It's like some kind of frightening (yet still fun) chilli roulette. While there are plenty of dishes with pep and pungency, the most intense is the chewy belt noodles with braised pork and fermented chilli. Sift through the bowl, and you'll find salted and dried chillies cloaked in there, too. A word to the wise, make sure you eat it last, as you're unlikely to taste anything afterwards.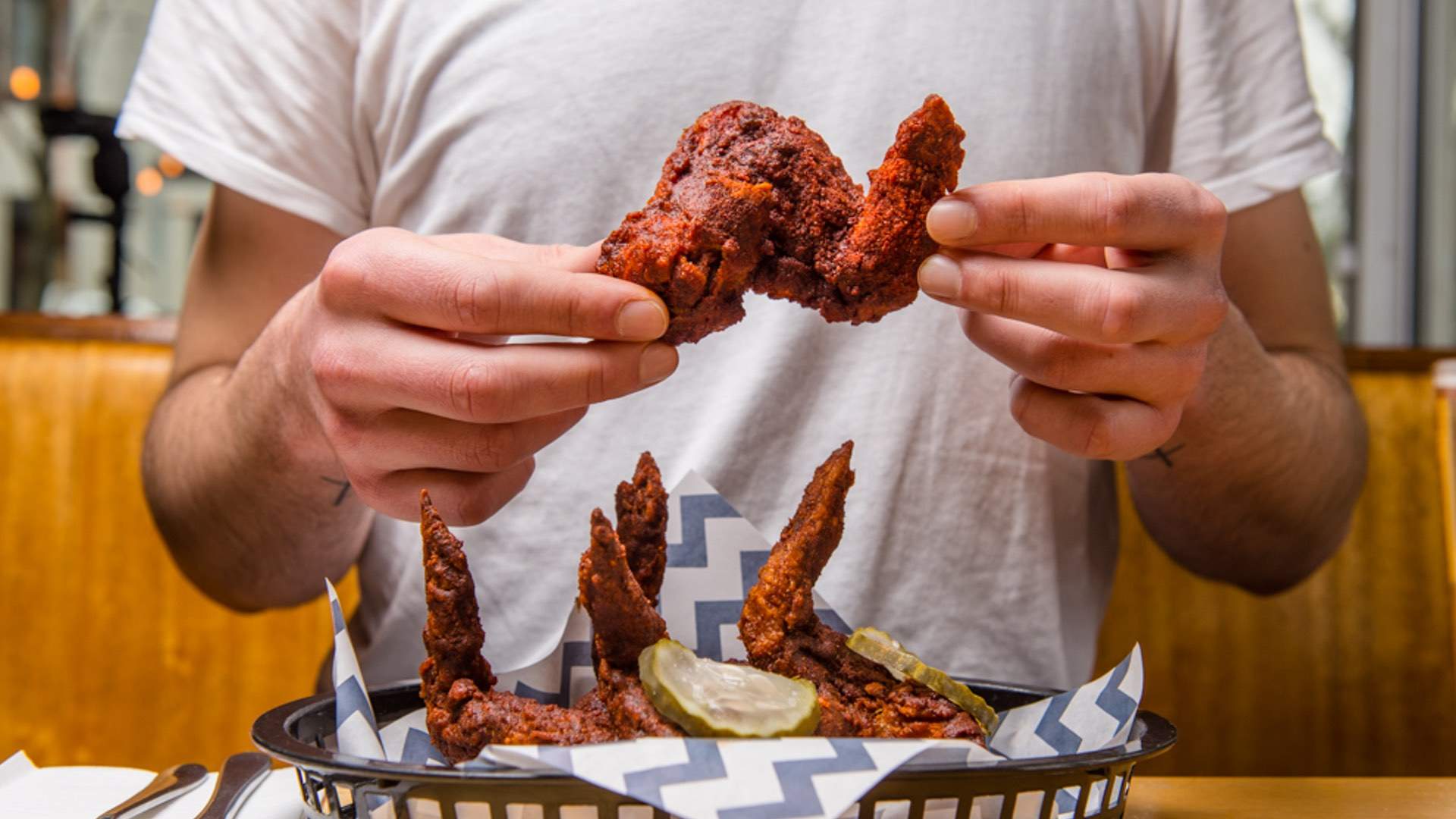 REALLY F**KING HOT WINGS AT BELLES HOT CHICKEN, VARIOUS LOCATIONS
Well, you can't say you haven't been warned. Nashville-style fried chicken joint, Belles Hot Chicken serves up hot wings that actually live up to their name. Whether at the Barangaroo, Darling Square or Tramsheds outpost, customers can choose from five grades of suffering: from 'Southern' (mild) to medium, hot, really hot and 'Really F**king Hot'. Wings are brined first, then seasoned in smoked paprika, cayenne pepper, onion and garlic powder, while the really f**king hot ones get an extra dusting of ground up habanero peppers.

For those up to the challenge, Lankan Filling Station serves some of the hottest Sri Lankan food in Sydney. While there's more than one tongue torturer on the menu, the spiciest is the hot butter cuttlefish, which is deep-fried in turmeric batter then wok-fried in a deadly medley of chilli, garlic and black pepper. Be sure to have the tissues ready, it's a dish that promises to bring more than a few tears to the eye (and chilli sweats to the face). The menu also includes plates to treat the heat, from cooling raita to spongey egg hoppers and O Tama Carey's exquisite rose-scented love cake.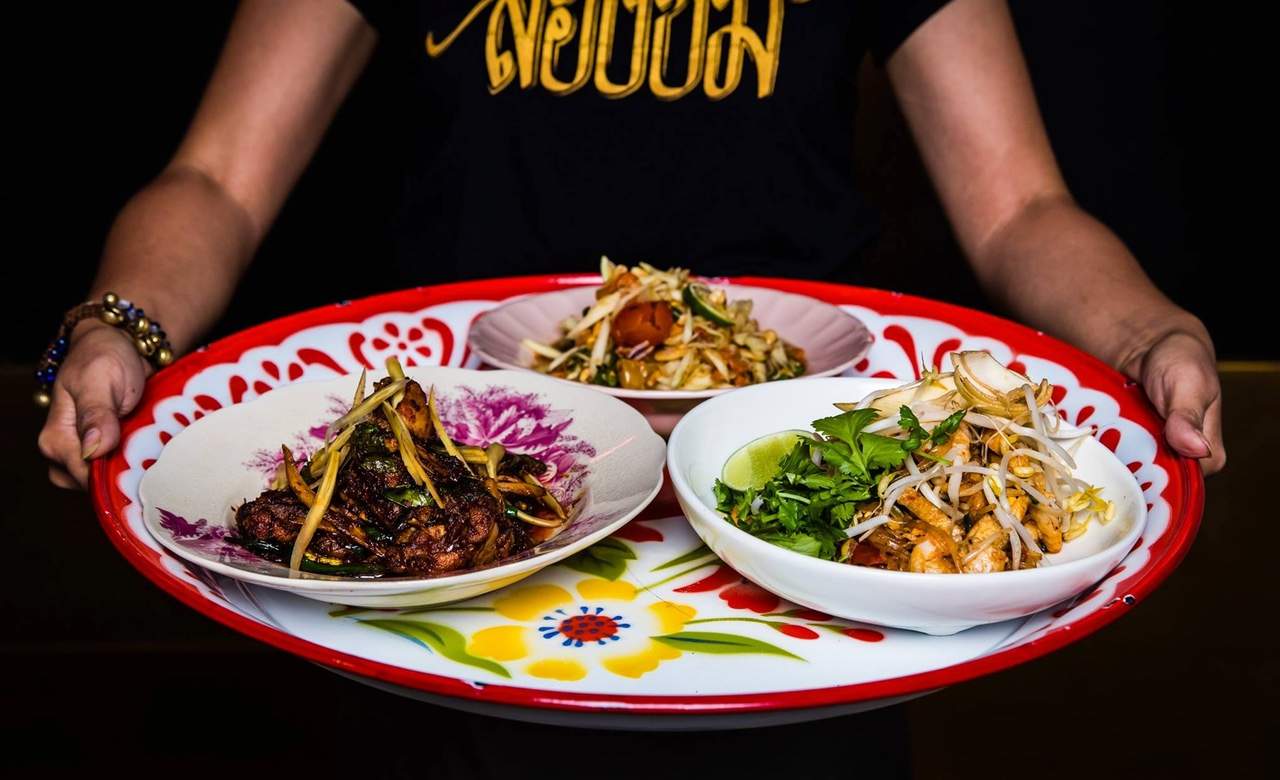 CHIANG MAI LARP AT LONG CHIM, CBD
You might want to hit up a few of these other hotspots before Long Chim because you're going to need to build up your chilli tolerance. This Thai street food eatery by renowned chef David Thompson (ex-Sailors Thai and Nahm) has a menu to blow your mind — and also possibly your entire head clean off. Arguably the hottest dish in Sydney is Thompson's chiang mai larp of chicken with northern spices and herbs served on cabbage leaves — which, truth be told, do very little to extinguish the incinerating heat. There are no chilli ratings on the menu at Long Chim, but it's fairly safe to assume the larp probably sits at like a hundred.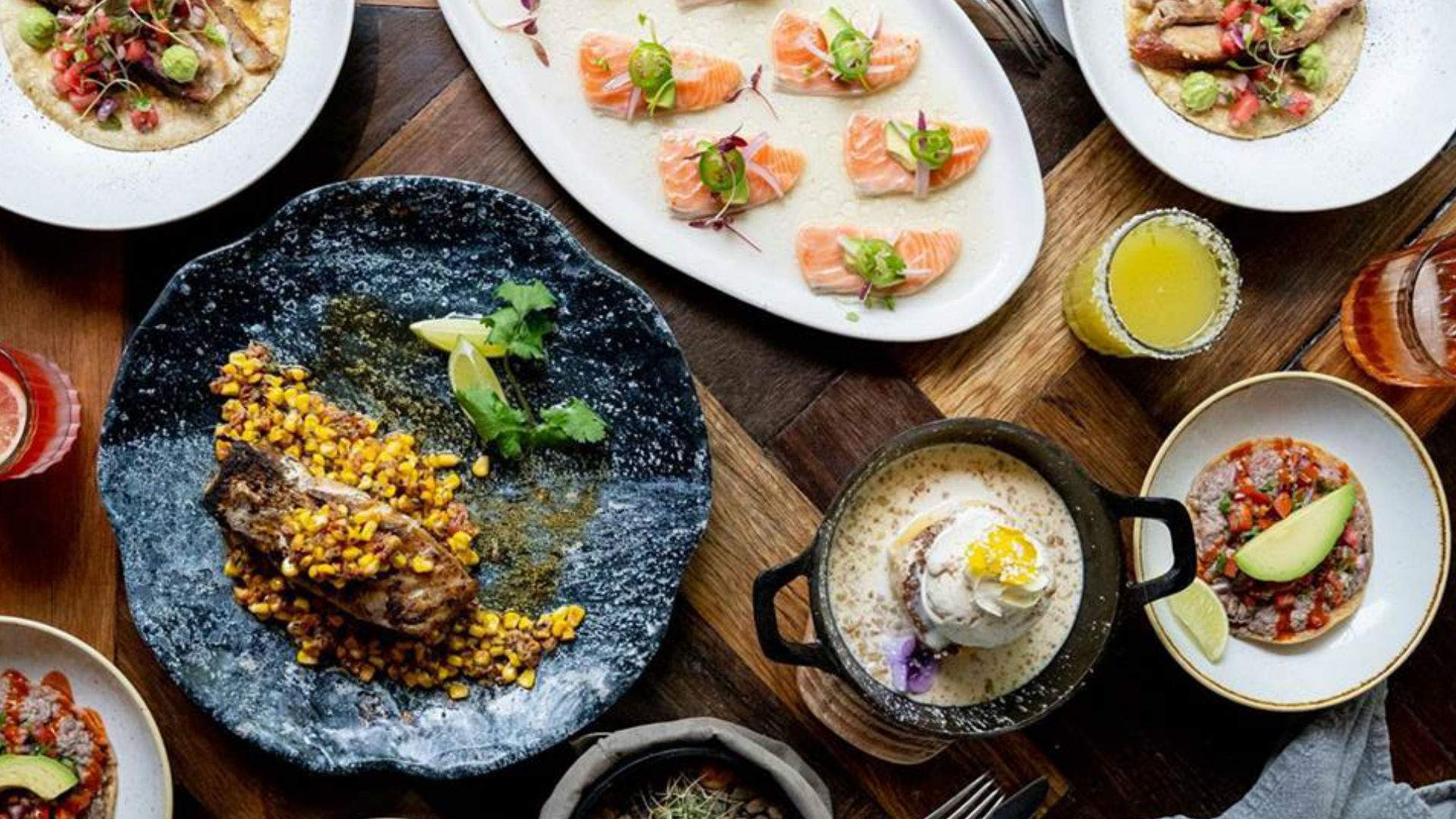 CAMARONES A LA DIABLA AT CHULA, POTTS POINT
Let's be honest, Chula isn't quite in the same spicy league as some of the other offerings, but we thought by now you might be craving a little variety. This beautiful terracotta-toned Mexican restaurant in Potts Point specialises in fresh and light regional specialities and many come with their own punch in the gut. One of the hotter dishes on the menu is the camarones a la diabla, a fiery dish of red pepper prawns doused with arbol and guajillo chilli salsa. If it's too tepid for you, you can always turn up the dial with a side of the house-made habanero salsa.


DTUM BPHA AT BOON CAFE, HAYMARKET
Owned by the Chat Thai dynasty, this all-day eatery serves up northeastern Thai cuisine with a fiery kick. While the breakfast and lunch menu is filled with fresh herb sandwiches and brown rice bowls, playtime ends at dinner when traditional Isaan cuisine sends the whole thing up in flames. While pretty much all the dishes will give you third-degree burns, the most scalding is the dtum bpha — a green papaya salad tossed with field crabs, fermented fish, snails, pork sausage and fermented rice noodle. It may look fresh, green and fragrant, but it's a clever disguise for a whole world of pain.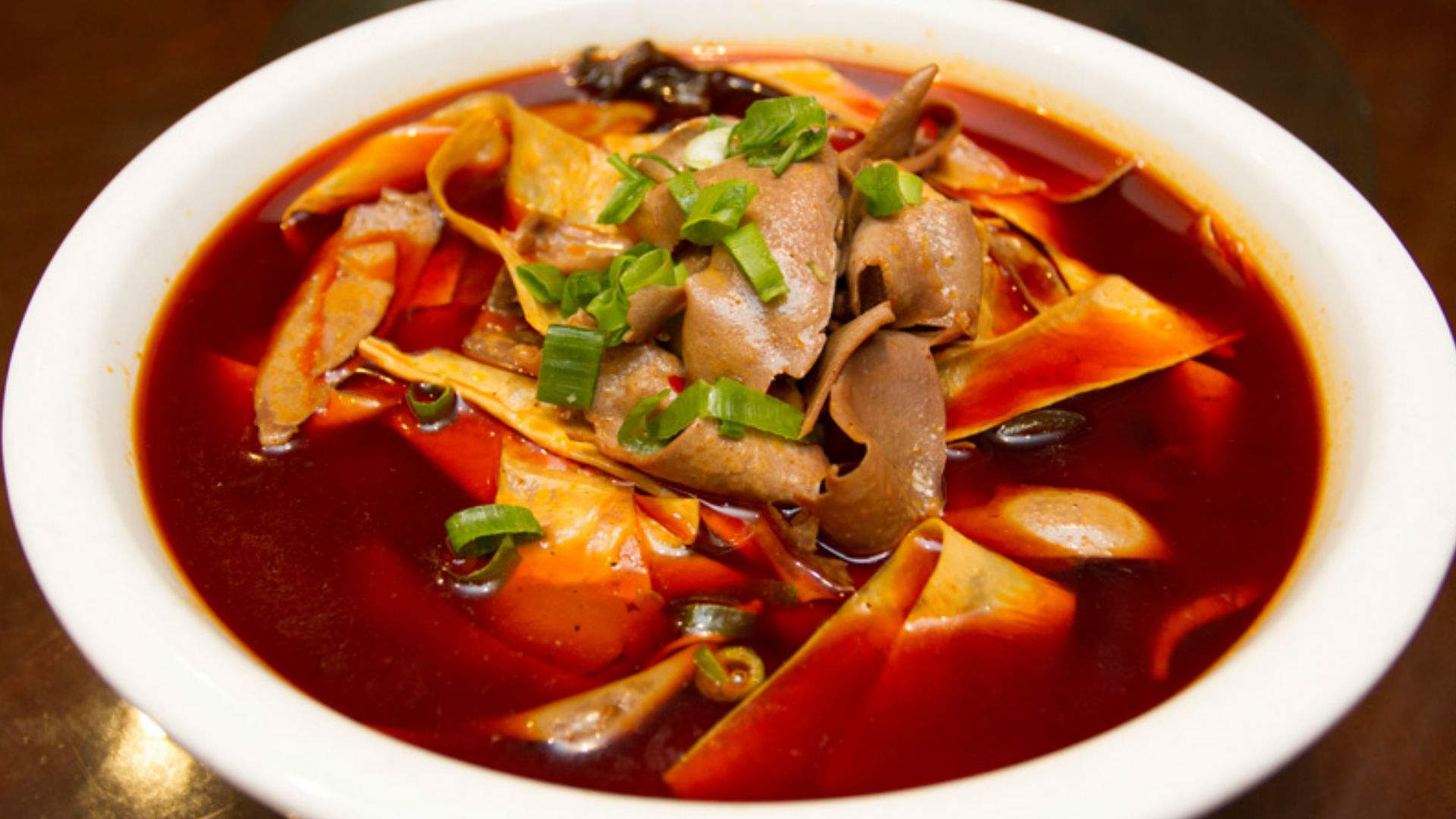 SPICY HOT POT AT SPICY SICHUAN RESTAURANT, VARIOUS LOCATIONS
Known for its liberal use of bird's eye chillies and tonsil-tickling peppercorns, Sichuan cuisine is widely considered to be one of the hottest in the world. If you want to test the theory, you'll find an array of options at Spicy Sichuan Restaurant, with three outposts across the city. For those who prefer a long, drawn-out affair, we recommend the spicy hot pot — a glowing cauldron of fiery red soup that's generously swirled with red pepper pain. Not sure you're ready for it? There's also a half spicy version for those who want to test the waters first.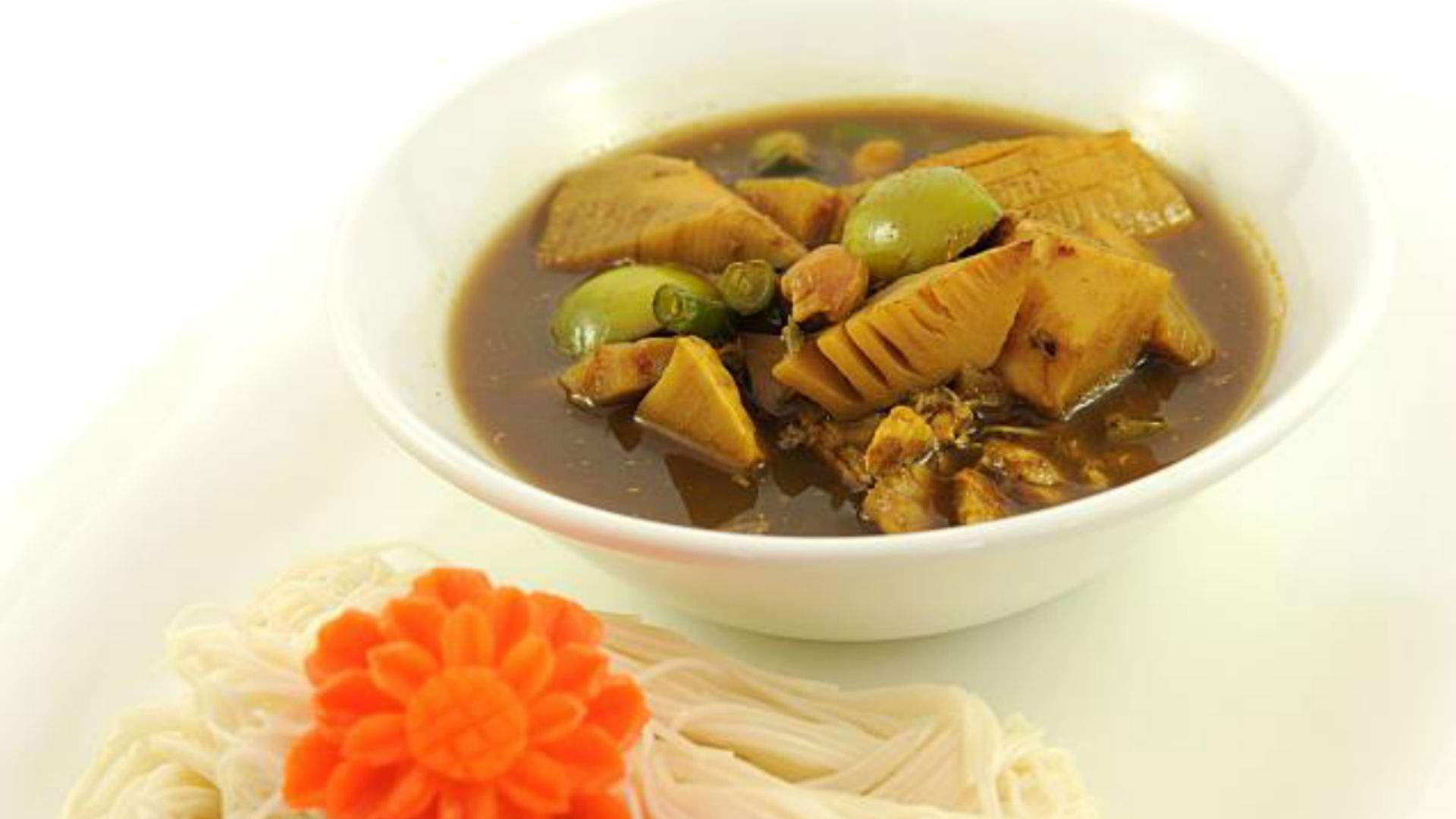 KANOM JEEN TAI PLA AT CAYSORN THAI, HAYMARKET
Sydneysiders are generally well versed in northern Thai cuisine, however, when it comes to the salty, sour and spicy flavours of the south, many find themselves in foreign territory. Prepare for initiation by fire at Haymarket institution Caysorn Thai, which is known for its fermented rice noodles, chilli-flecked broths and spicy green mango salads. At the chemical warfare end of the scale is the kanom jeen tai pla, a grilled fish curry in a mouth-blistering broth of dried chillies, shrimp paste and sour fish sauce. It'll take more than Thai milk tea and an all-you-can-eat salad bar to undo the damage.

Top image: Long Chim.
Published on November 28, 2018 by Erina Starkey