FOOD & DRINK
Nine Plant-Based Snacks to Track Down in Sydney When You Want to Treat Yourself Responsibly
Sweet, savoury and somewhere in between, these treats are big on flavour (and without animal byproducts).
in partnership with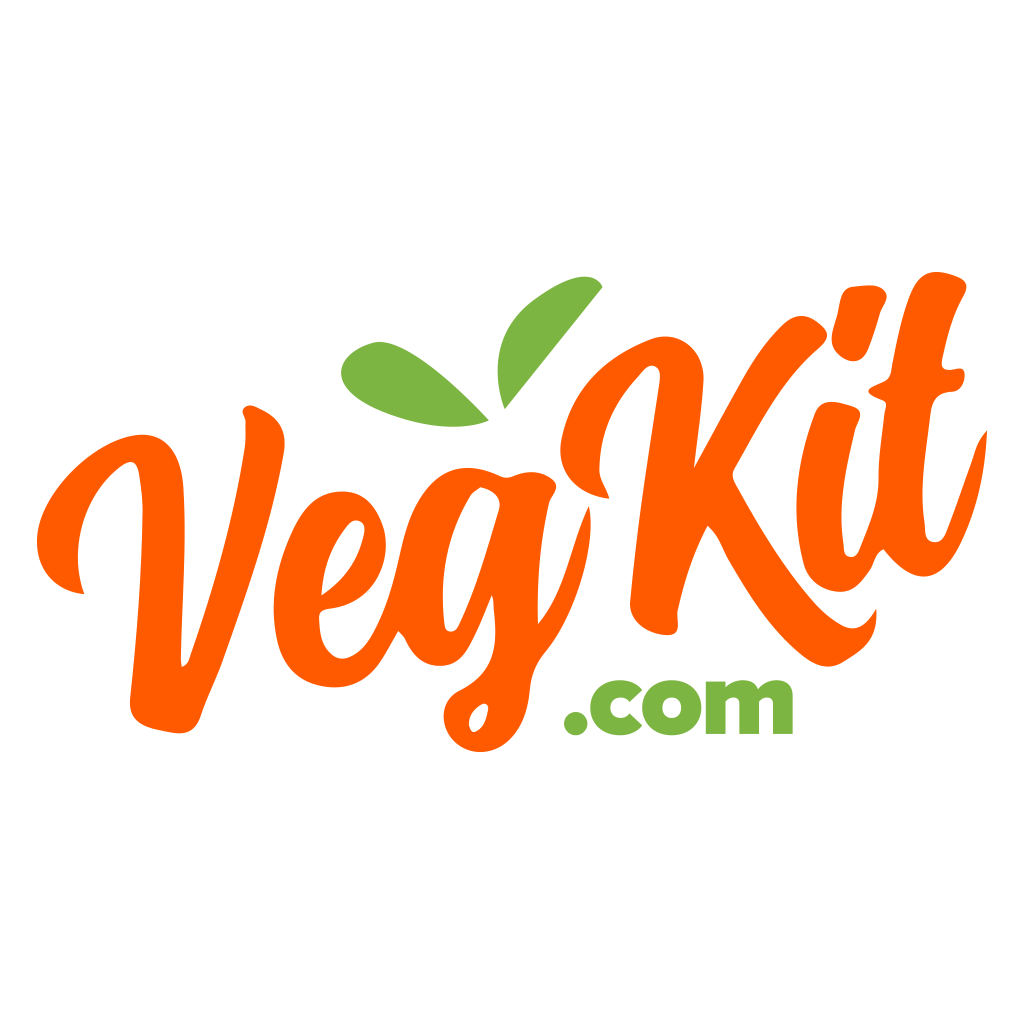 It's been one hell of a year. And if there's one thing getting us through, it's good food. Whether your snacks are eaten on-the-move, on the couch (again) or at an afternoon picnic with pals, a tasty treat is a guaranteed mood booster. From doughnuts that'll have you jumping for joy to silky steamed kimchi-stuffed dumplings, Sydney's snack offering is second to none. For the animal lovers among us, there's no shortage of the veg-based variety, either.
We've teamed up with Vegkit to pull together nine of the city's snazziest plant-based snacks, so you can get your fix without any fuss (and no harm to our adorable furry friends).

A long-time sufferer of food-based allergies, Comeco co-owner Yu Ozone and her husband Masa Haga have successfully designed a menu for people with and without dietary restrictions — and you bet that includes people with plant-based diets. While the entire menu is packed with tasty treats, the sourdoughnuts truly deliver on that ambition. These doughy delights are both vegan and gluten free, making them a delightfully guilt-free snack.
There are 12 flavours on offer — think cinnamon sugar, salted caramel custard, organic matcha, passionfruit custard and red bean paste. Can't decide? Treat yourself to the six-piece sourdoughnuts skewer so you can sample a few (and share with a mate if you're feeling generous).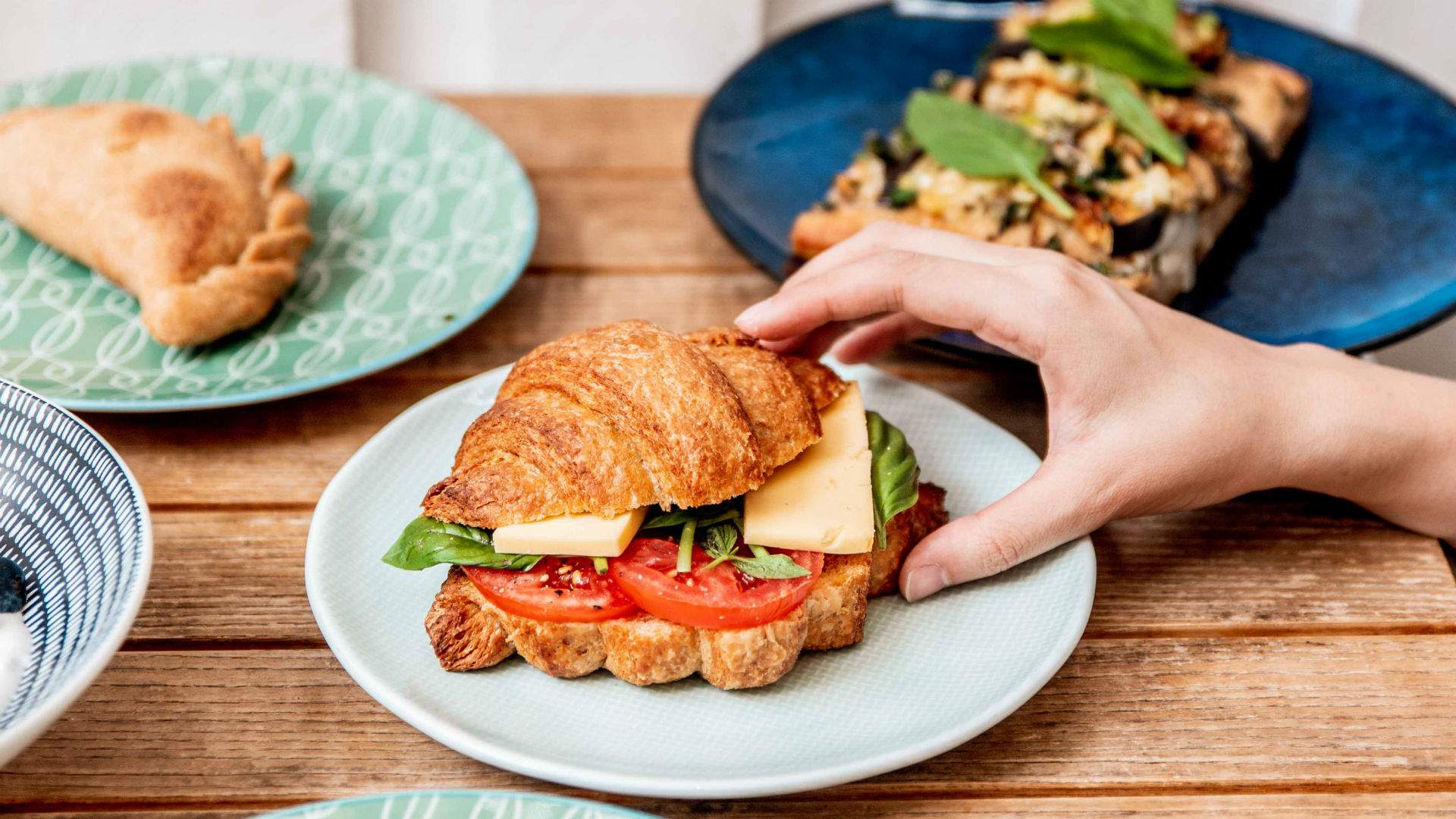 FRESH AF CROISSANTS FROM OH MY DAYS
If you can walk past Oh My Days without perusing the street-facing pastry cabinet, you've got more self control than most. The vegan Glebe cafe lures you in with its baked treats and just-out-of-the-oven scent wafting through the door.
Head there to start your day off right with a freshly baked croissant. You can take your pick of almond, chocolate or plain and, like any well-made croissant, they feature fluffy golden flaky pastry and a soft 'buttery' centre. The best part? They're all made plant-based — because no one should miss out on croissants.

ONE-OF-A-KIND KEY LIME PIE FROM MATINEE COFFEE
This Marrickville go-to combines old-school milkbar vibes with modern art deco-inspired design and is every bit deserving of its theatrical name.
Whether you're popping in for a leisurely lunch or grabbing a quick pick-me-up snack, ordering the key lime pie is a must. It's decadent without being too sweet and zesty without being too sour. As well as looking cute AF and tasting incredible, Matinee's take on the classic American dessert is entirely vegan — including the meringue, which is made with aquafaba. Result.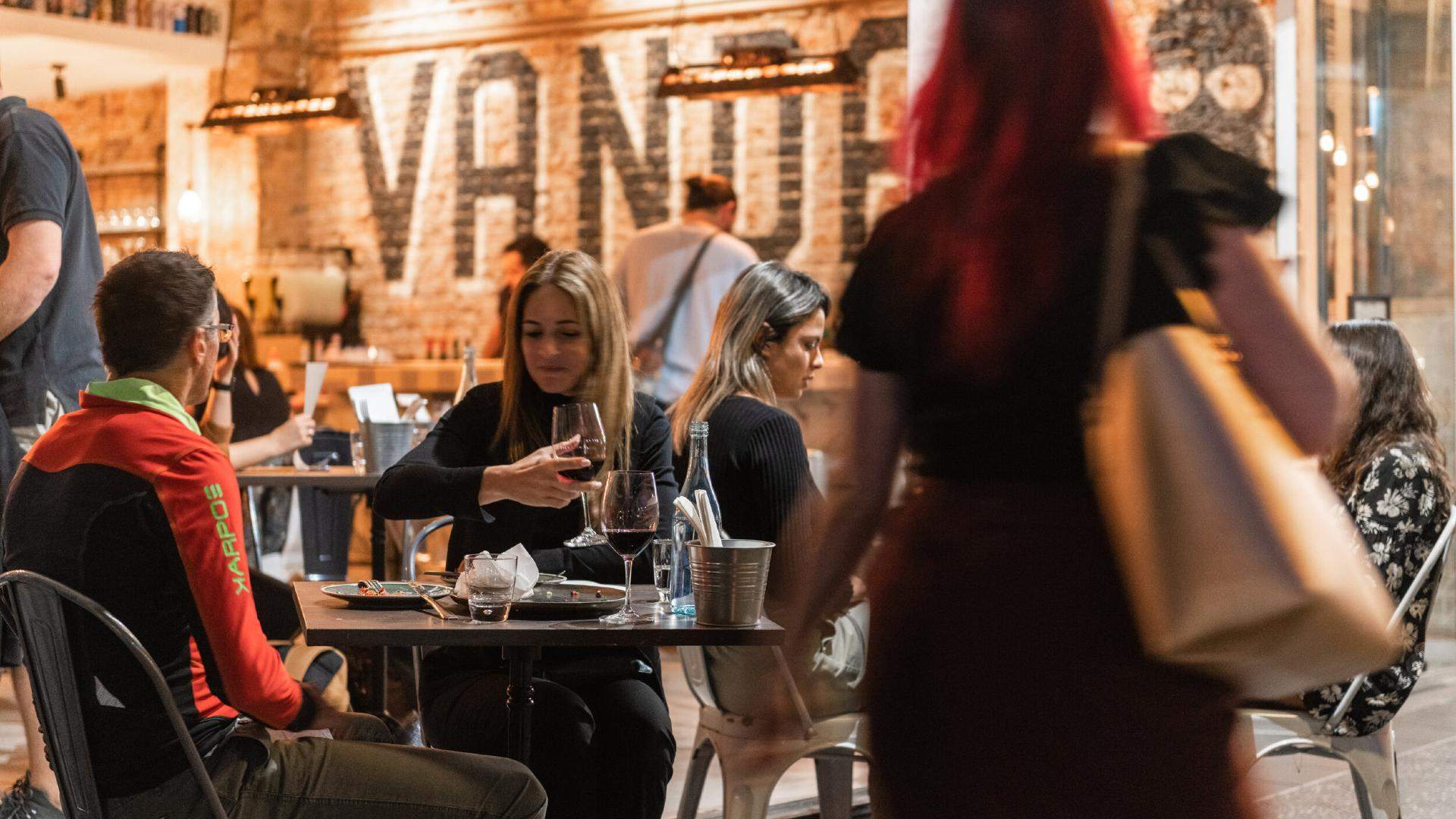 TASTY TACOS FROM VANDAL
Tacos are fast-becoming Sydney's snack of choice and for good reason. The versatile taco is the perfect savoury accompaniment to casual after-work drinks. And for 'unauthentic Mexican', you'll want to head to King Street's Vandal Taqueria, which pays homage to LA's world-renowned food trucks.
Try the popular roast cauliflower tacos with cauliflower puree, chipotle tahini, almonds, pomegranate and currants. Or, opt for the super satisfying Korean fried eggplant served with barbecue sauce, cashew crema, carrot and coriander slaw. If shrooms are more your thing, you'll want to order the salt-n-pepper oyster mushroom taco with chipotle, lime and agave vinaigrette and pickled chilli. Whatever your palate desires, you can rest easy knowing Vandal's tacos are 100-percent plant-based.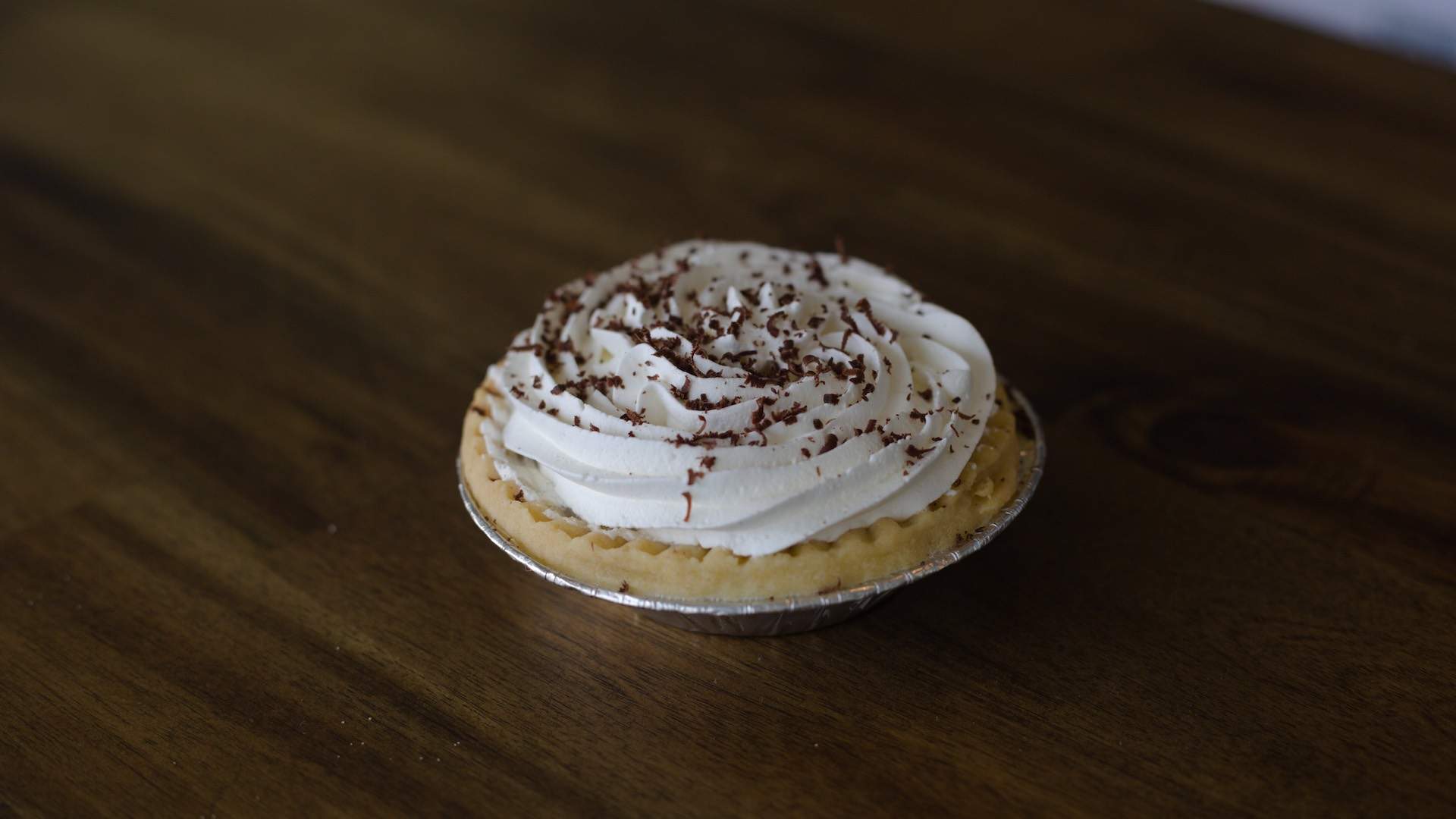 INDULGENT BANOFFEE PIE FROM HERBISAURUS
With humble beginnings as a market stall serving baked goods to Sydneysiders, Herbisaurus is now a popular plant-based bakery in Cronulla. The concise menu has all the classic Aussie bakery fare, including pies, sausage rolls, and lamingtons — all free from animal products and byproducts.
While all of the items mentioned above are delicious, we can't go past a slice of Herbisaurus' banoffee pie. The indulgent dessert is topped with homemade caramel sauce, sliced fresh banana, dairy-free whipped cream and grated dark chocolate. Pick up a slice for yourself, or pre-order the whole pie and serve it at your next dinner party.

RAW CARROT CAKE FROM HIPPOCRATES
Known for its organic food and friendly service, Hippocrates is loved by Randwick locals and visitors alike. The plant-based menu offers healthy, homemade takes on classic cafe dishes, and the much-loved carrot cake is one of them.
There's a reason why carrot cake is so popular. The combination of savoury, sweet and spice — and topped with ultra-creamy icing — is as decadent and delicious as it gets. While Hippocrates' raw vegan spin is a little different to the classic, it still gives you a satisfying hit of guilt-free sweetness.

When it comes to plant-based dining, Indian street food is seriously satisfying. And the scrumptious savoury snacks at CBD joint Flyover Fritterie are no exception, particularly the pakora.
Flyover Fritterie's popular pakora are made to order and come served with house tamarind and mint chutneys. Plus, they're made with different seasonal veggies every week, so you can keep going back and never get bored.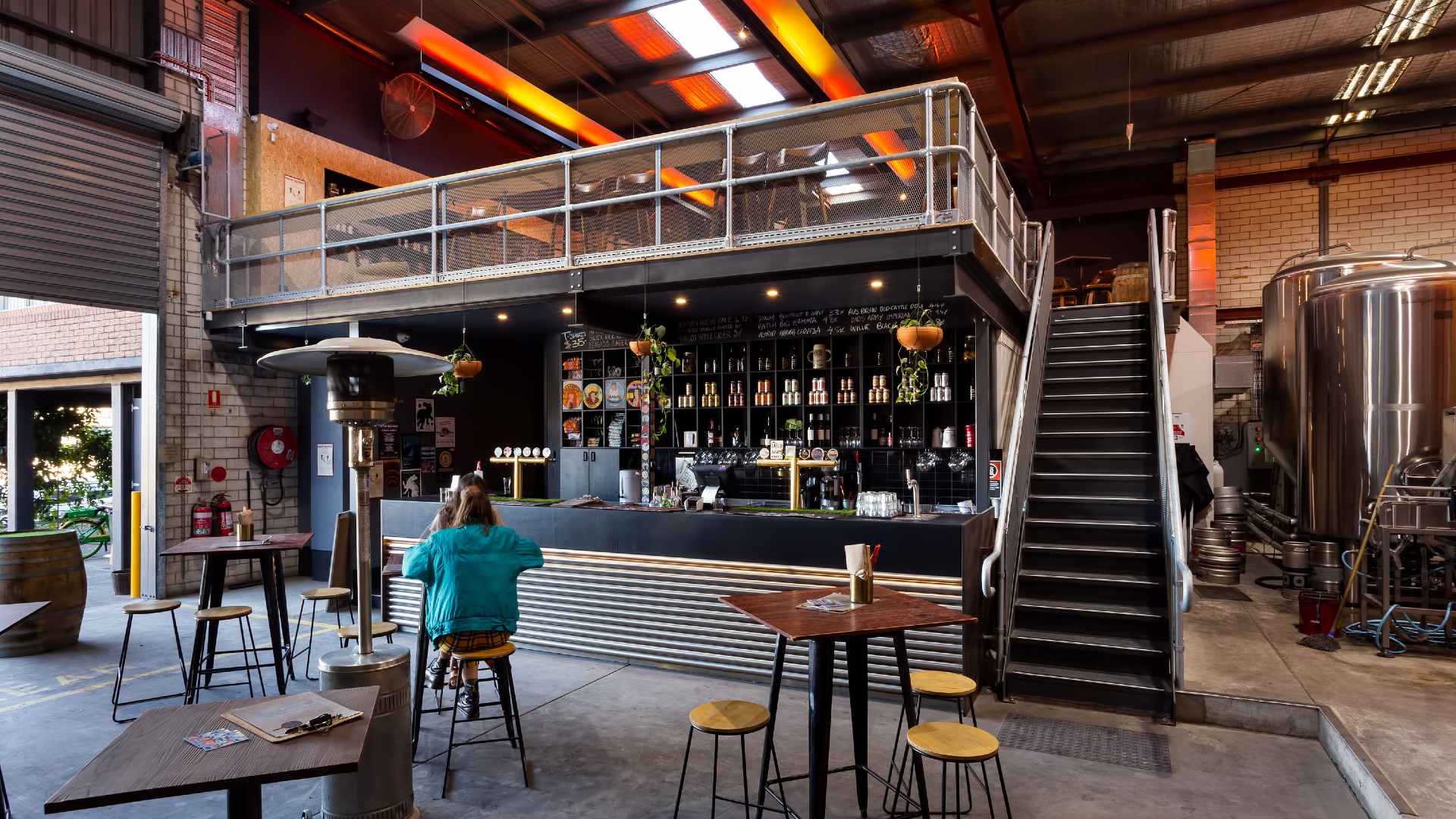 STEAMED KIMCHI DUMPLINGS FROM YULLI'S BREWS
Yulli's Brews and its character-fuelled beers have been popping up in bottle shops, pubs and bars since 2014. But it's not just delicious beer that the hospo guru specialises in. Veg-based food lovers will be familiar with Yulli's in Surry Hills, and you can bet its plant-based fare is a star of the Alexandria brewery's offering, too.
The all-vegan menu interestingly takes its cues from Southeast Asian and Mediterranean dishes. If you're feeling peckish, order a plate of the silky steamed kimchi dumplings served with ginger, soy and crispy enoki mushrooms. Still hungry? The pan-fried kale and eggplant gyoza topped with crispy chickpeas is also a winner.

You'll be hard-pressed to find a plant-based eater who doesn't load up their plates with hummus. It's versatile, healthy and exceptionally moreish. One place celebrating the humble dip is Simply Hummus — and, boy, does it deliver. From the no-frills interior to its concise menu, you can tell it's all about the food at this Darlinghurst hole-in-the-wall.
If you're after more than just a bowl of pureed chickpeas, its pita pockets make for a top lunch choice. The pockets are served with either falafel, cauliflower shawarma or as a sabich, which is stuffed with fried eggplant and hard-boiled egg. You can 'up your game' with the addition of chips, falafel, eggplant and sauce, too.

For more plant-based dining and recipe inspo, head to the Vegkit website.
Top image: Oh My Days
Published on December 08, 2021 by Emma Bishop