FOOD & DRINK
The Best Ice Cream and Gelato Joints in Sydney
Whether you like your scoops creamy, salty, vegan or ensconced in a fairy floss cloud, you can find them here.
The Best Ice Cream and Gelato Joints in Sydney
Whether you like your scoops creamy, salty, vegan or ensconced in a fairy floss cloud, you can find them here.
Few things excite the summertime senses of Sydneysiders more than ice cream. Aside from beer and the beach, it's one of the most definitive features of an Australian summer.
While a Golden Gaytime from 7-Eleven will always hold a place in our heart (and rightfully so), it's hard to fit one in with all the flavours that need to be sampled around town. Like black sesame and champagne sorbet and tahini ice cream you eat with a fork.
To help make the difficult decision as to just what ice cream to eat today, we've compiled a list of our favourite ice cream and gelato joints in Sydney. Venture forth on this icy sojourn and work your way through this list over summer.

MAPO, NEWTOWN
Newtown's newest ice cream joint is scooping quality gelato with a focus on sustainable ingredients. Italian-born owner Matteo Pochintesta is an architect-turned-gelato maker who trained under the owner of Milan's gelateria Ciacco — and recently returned to Sydney to put his skills to the test. Sure, there are plenty of gelato shops along King Street, but Pochintesta is bringing a purist's sensibility to the local ice cream game. That means he's not turning out complicated flavour creations.
Instead, Pochintesta is focusing on using the highest quality ingredients and all seasonal fruit. Signature flavours include the pistachio, made with certified premium Sicilian nuts, and the single-origin chocolate gianduja — both are vegan. Other traditional Italian flavours include the fior di latte and the stracciatella (chocolate chip), both made with Barambah organic milk. Flavours are limited to 12–14 at a time, with plenty of specials on offer. As the choices are quite straightforward, it's suggested you mix two — and, with the 'one scoop with two flavours' option only costing 50 cents extra, there's really no excuse not to.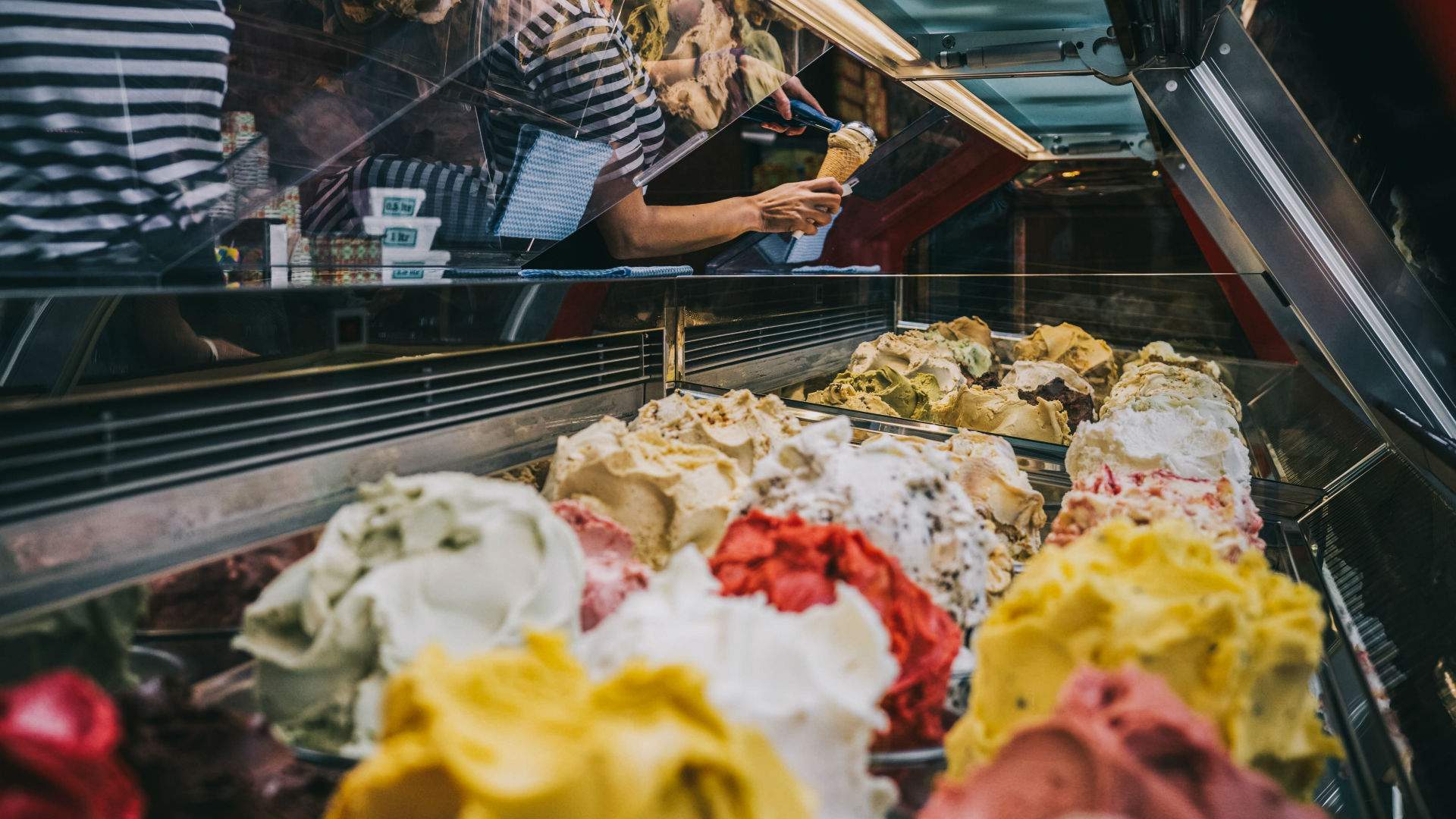 Sure, people were making gelato in Sydney before Gelato Messina — but it was Messina that made it cool. And, even though it's grown from a single shop in Darlinghurst to an ice cream empire that includes 12 stores in Sydney, it's still just as popular. The wait is notoriously lengthy — in heatwaves and chilly nights alike, lines can snake down the road. The epic cabinet is always stocked with 40 flavours — 35 regulars and five specials — that are all made in-house and with Messina's own milk.
Some flavour suggestions: the apple pie ice cream (it contains real home-baked cinnamon spiced apple pies), the tiramisu (a must try for any self-respecting coffee addict), salted coconut and mango (vegan and fresh) and the salted caramel and white chocolate (a crowd favourite).
Gelato Messina's HQ is in Rosebery, and outposts can be found in Darlinghurst, Surry Hills, Newtown, Tramsheds, Bondi, Circular Quay, Darling Square, Miranda, Parramatta, Penrith and The Star. 

While the bigger players dominate much of the attention in Sydney's gelato scene, the smaller businesses, like Redfern's Ciccone & Sons, are harbouring some of the city's most lickable delights. Ciccone's menu, displayed on an old-school red felt letter board, is limited to ten flavours that change depending on what is in the on-site churner.
It is serious about quality ingredients; the creamier flavours like stracciatella, honeycomb and chocolate use jersey milk from Sungold Milk (part of Australia's oldest dairy company). Pepe Saya provides the dairy behind popular flavours mascarpone and strawberry and buttermilk. In summer, things lean a little more to the fresh and fruity side with coconut and watermelon granitas and sorbettos making an appearance. The gelataria is also licensed, so you can get a beer, a wine or an amaro with your scoops.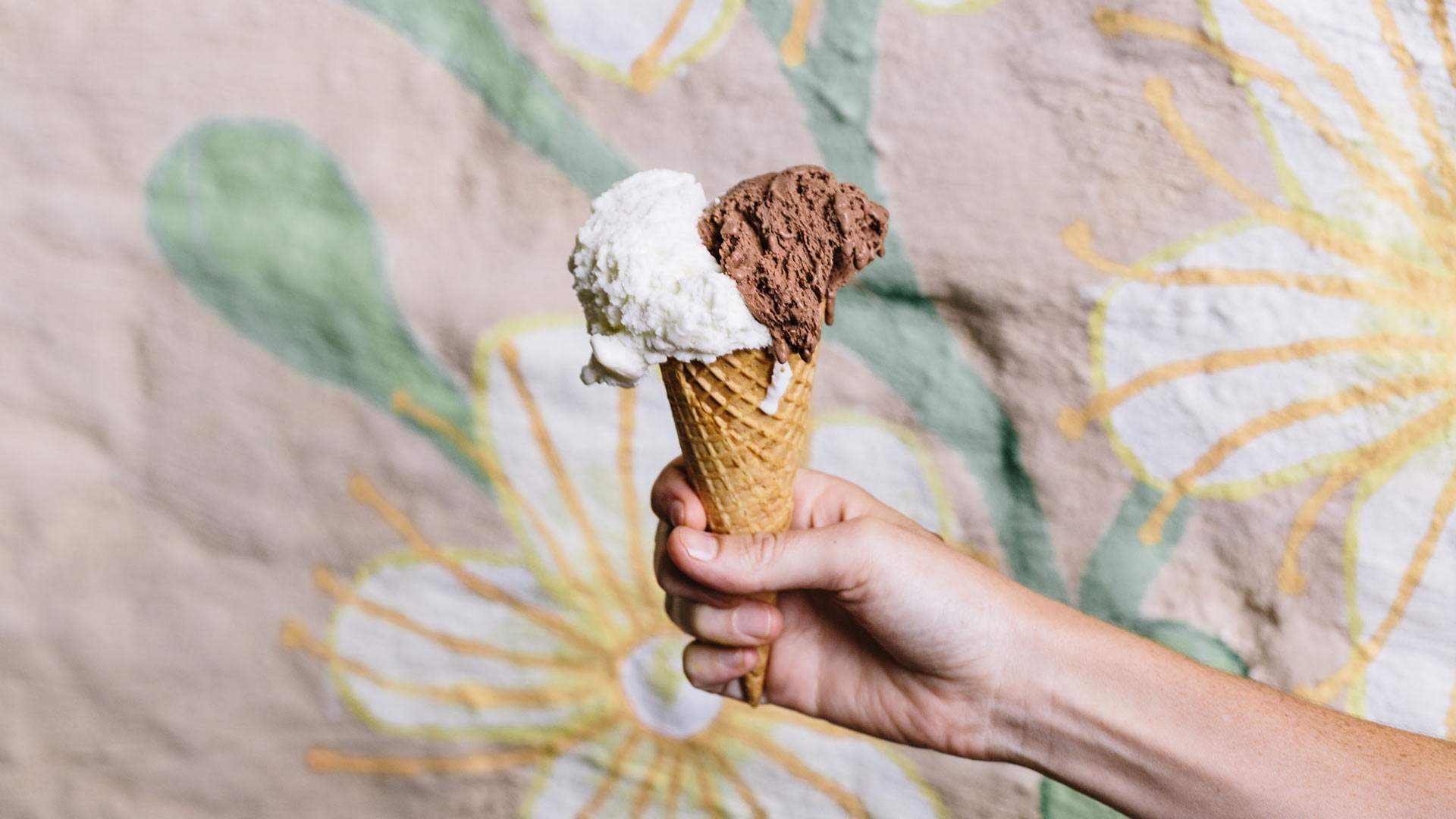 MR GOATY GELATO AT BAR BOTANICA, ERINA
If you're happy to travel for your gelato — or happen to be spending a weekend on the Central Coast — head to Mr Goaty Gelato. Founded by Dan Hughes, formerly a chef at Sydney's Three Blue Ducks, the award-winning brand is known for its signature flavours made using goat's milk, which are lighter in sugar, but equally creamy.
You'll find it in the gardens of Distillery Botanica, a stunning spot from the distiller behind Mr Black cold drip coffee liqueur, which you can sample and purchase here, too. There are 14 house-made gelato and sorbet to choose from (as well as freshly baked pastries, tarts and cakes). The flavours rotate often, but expect the likes of honeycomb and lavender and lemon myrtle macadamia. And, while Mr Goaty's original gelato is made using goat's milk, there are cow's milk and dairy-free options, too.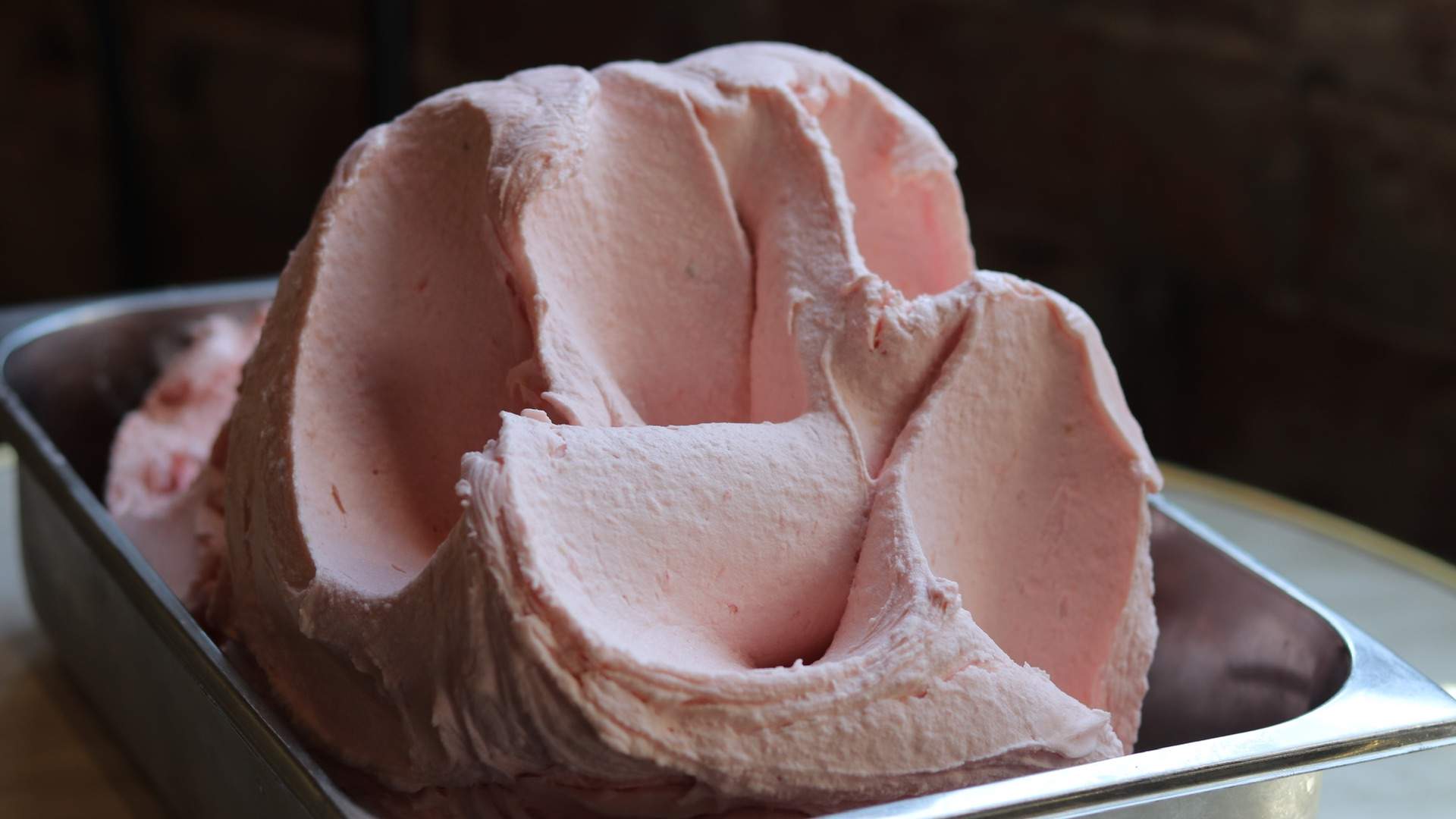 This teeny tiny shop on Enmore Road looks fairly inconspicuous from the outside, but it has become a local gem — especially after it won the title of world's best gelato in Italy in 2014. Cow & the Moon make all of its gelato in-house using a recipes developed over the last 15 years. The traditional flavours are all winners here — including the gianduia, pistachio and tiramisu — as are the lemon cheesecake and the pannacotta with balsanmis strawberries and chocolate. In the lucrative field of sorbets, the chocolate is one of the best around. Cow & the Moon also does a very good coffee (and affogatos).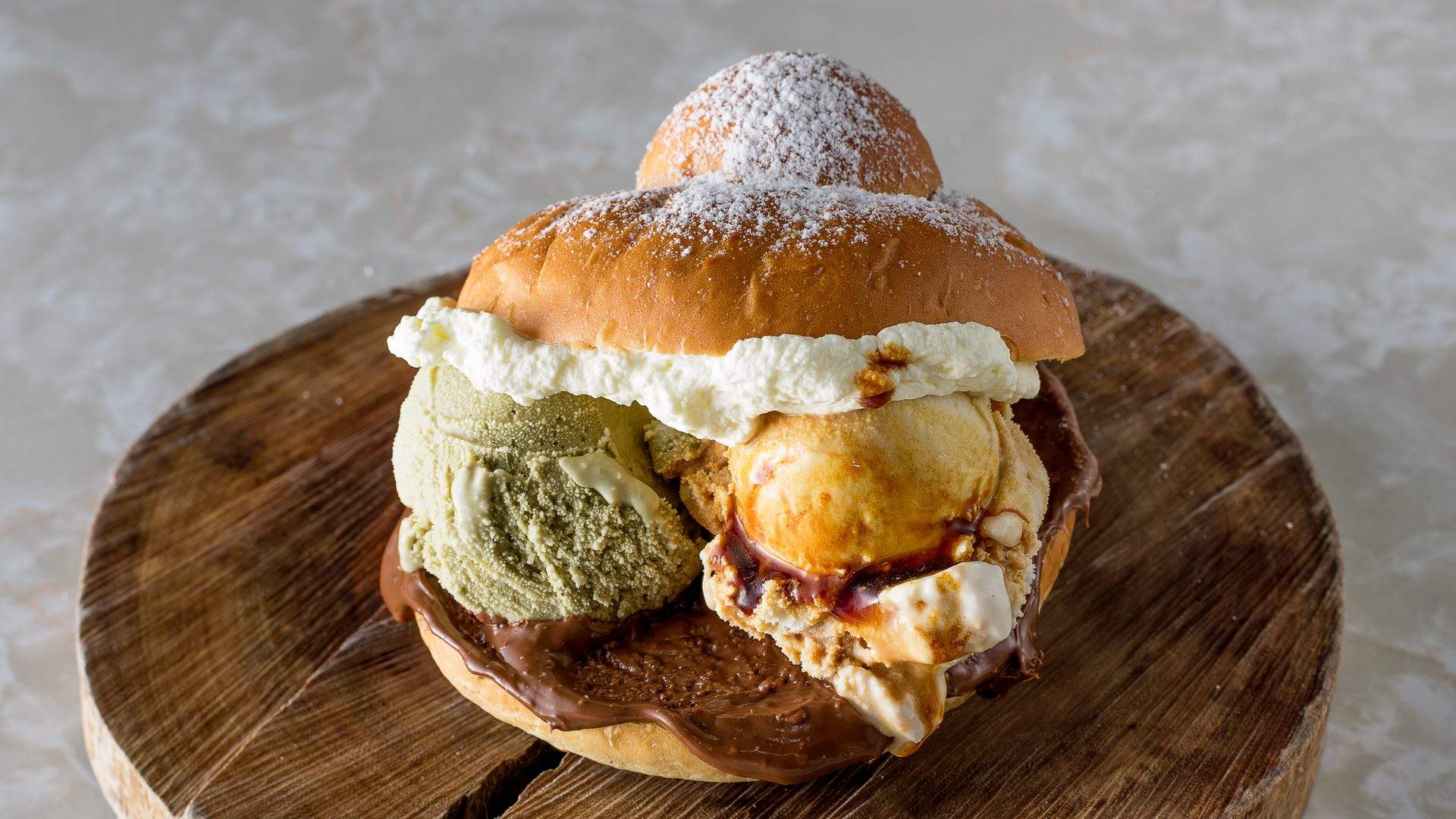 If you're a purist when it comes to gelato, Cremeria De Luca is the gelato spot for you. The De Luca family ran gelaterias in Italy before continuing the tradition in Sydney — it had shops in Leichhardt and Bondi before opening in Five Dock in 2013. The cremeria is best known for its gelato burger, and it's unquestionably what you should order; one or two scoops of gelato are squeezed inside a brioche bun, along with Nutella and whipped cream. Don't ask us how to eat it — it's bound to be messy either way. Of course, you can still get a scoop sans bun — and granita, cannoli, coffee and doughnuts, too.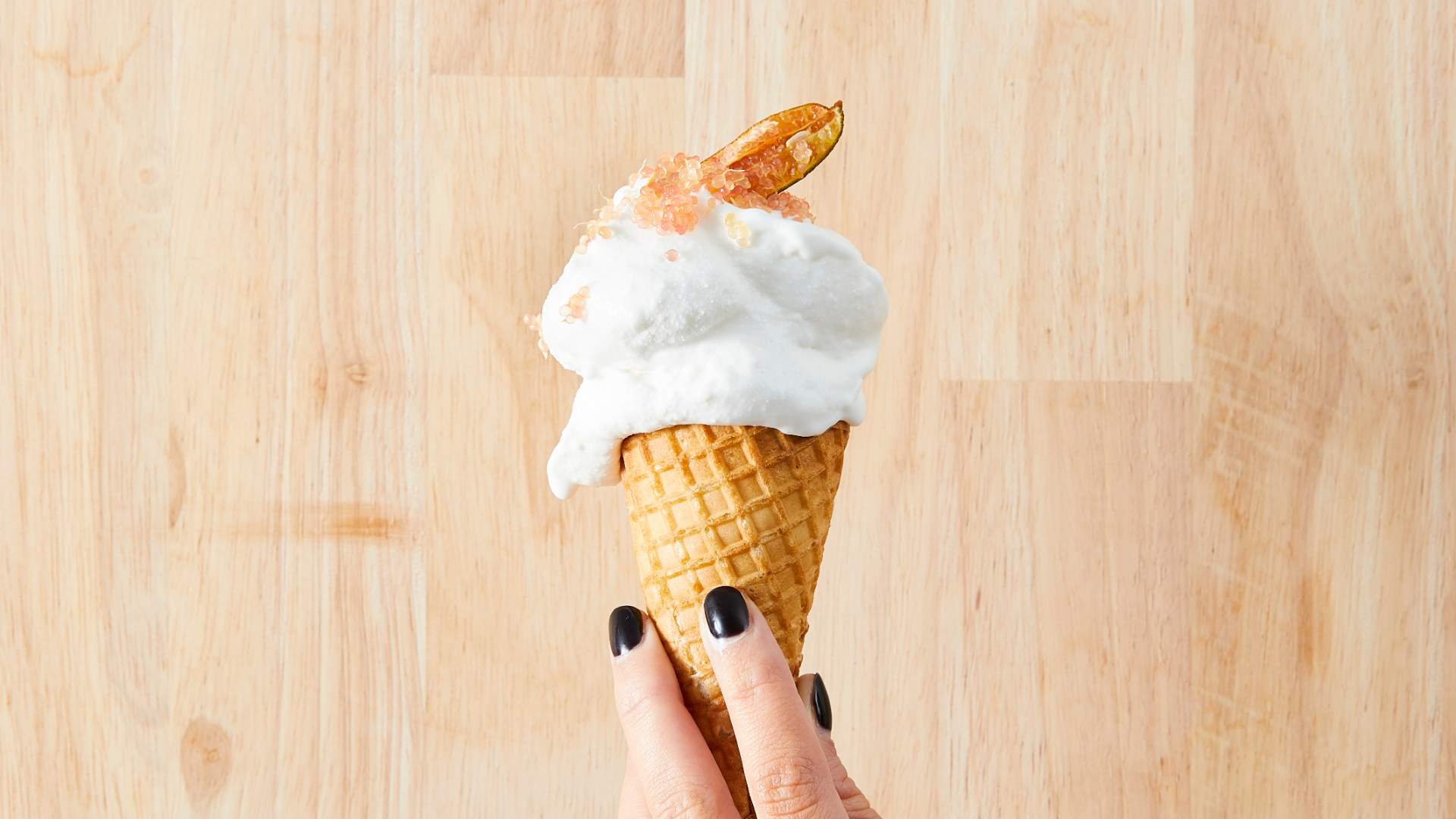 There aren't many foods that can bring a smile to a Sydneysider's face quite as quickly as gelato. Australian-born, Italian-influenced entrepreneur Kieran Tosolini knew this all too well when he brought his Bologna-based chain RivaReno back with him to Crown Street. Each flavour is made in-store in small batches. One of the most popular is the mascarpone — which comes with a splosh of dessert wine and is drizzled with a fine layer of gooey melted giandiuia — and the Cremino Rivareno that is swirl of a white chocolate hazelnut dream. It also makes one of the best scoops of pistachio in the city. But if you're after something more refreshing, try a sorbet or granita.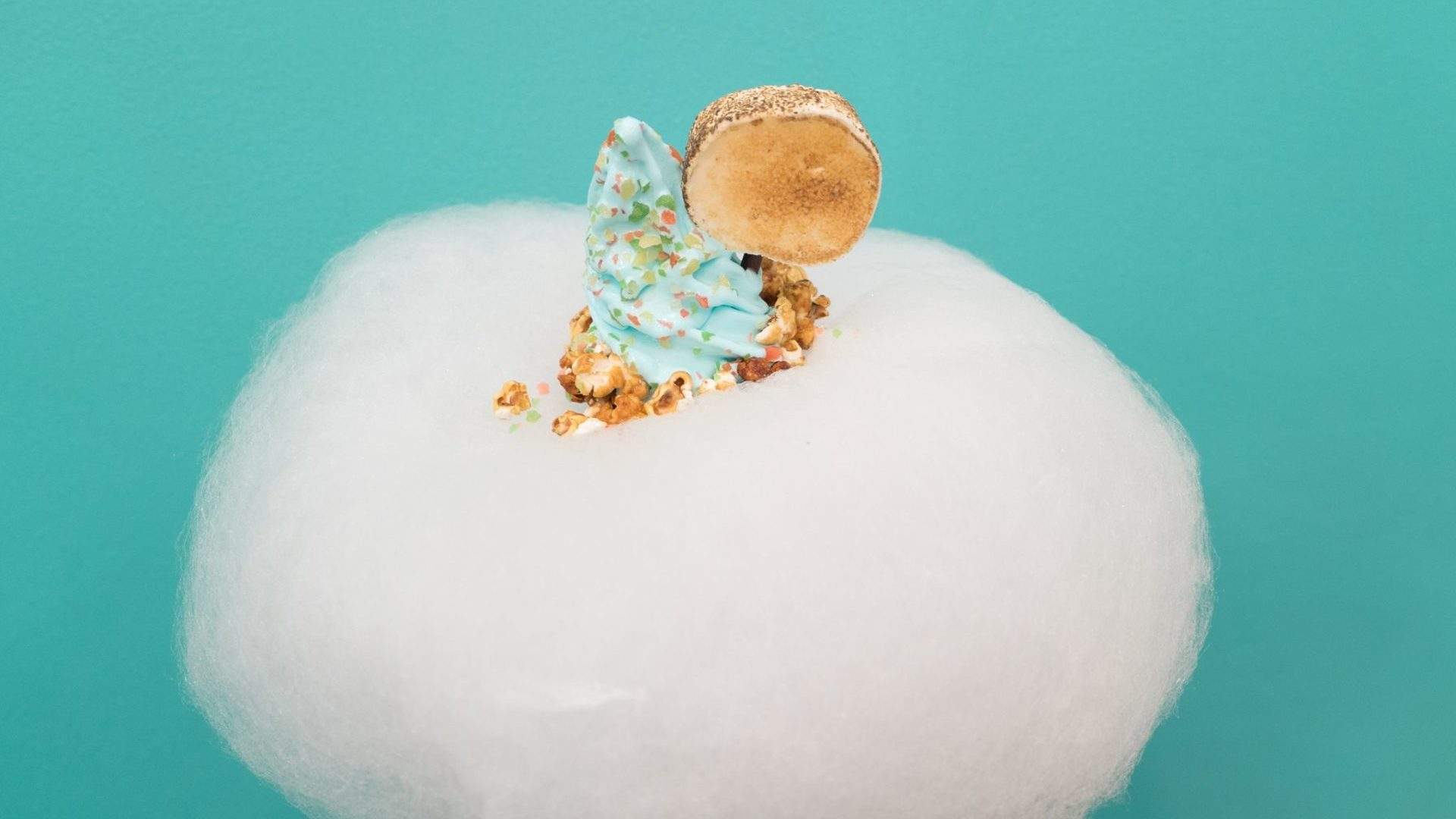 AQUA S, CBD, CHATSWOOD AND MACQUARIE CENTRE
Sweet tooths looking for the ultimate Instagrammable treat should look no further. Aqua S ticks the boxes of both taste and novelty. It serves up sea salt-flavoured soft serve, topped with a pillowy bed of fairy floss, sweet popcorn, popping candy and a grilled marshmallow. And looks like an actual cloud.
If you're not down for sea salt soft-serve, you can choose from two other flavours, which change every two weeks. Rotating flavours include Oreo, vietnamese coffee, mango cheesecake, matcha, creme brûlée and pandan — but you'll just have to see what's available on the day. Keep things simple with a single soft-serve 'scoop', or blend up those flavours with a blend of two — and you can pick and choose from those OTT toppings. You can get your fix at Regent Place in the CBD, Macquarie Shopping Centre and Chatswood Westfield.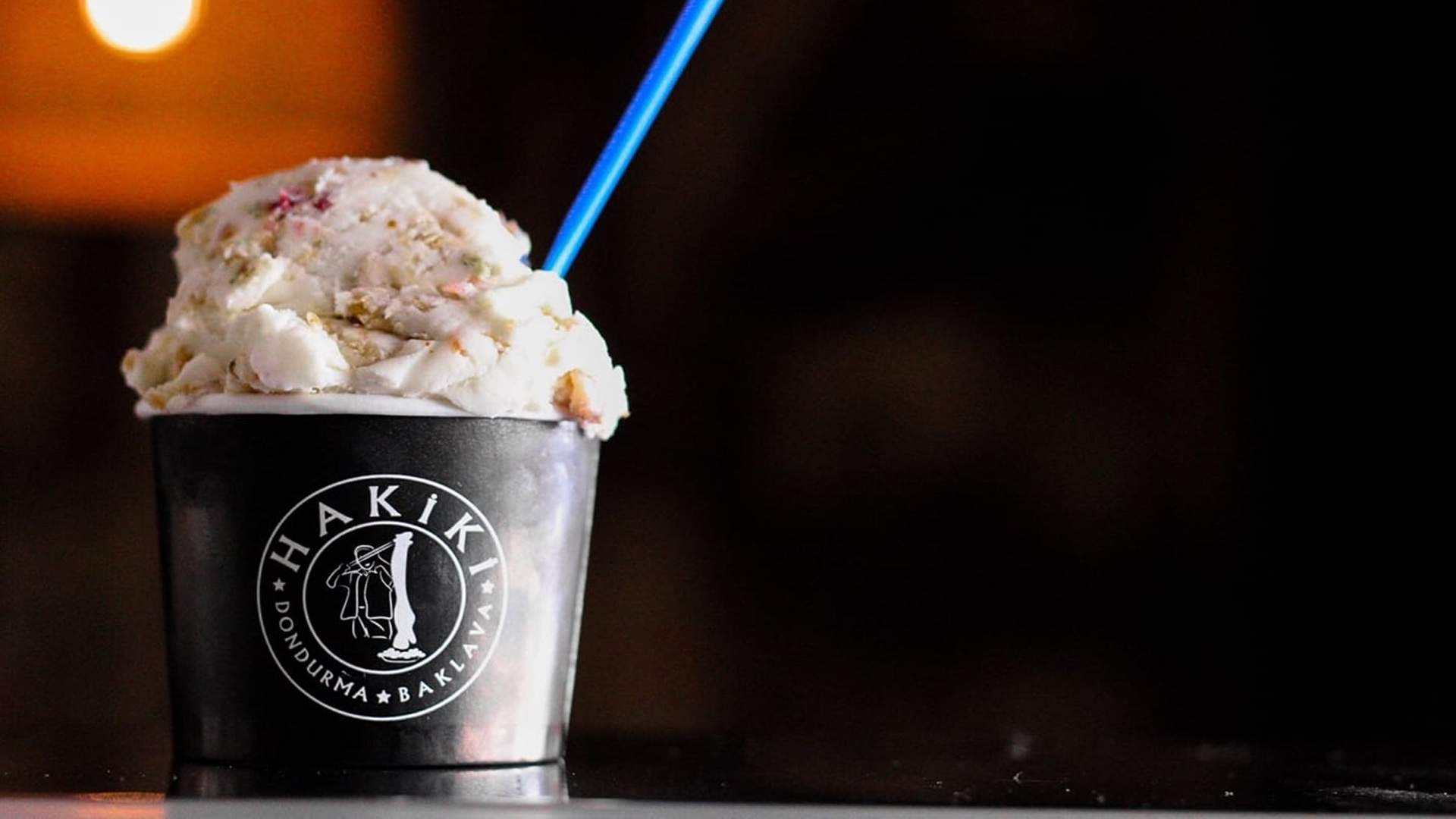 Newtown's cult favourite Turkish ice creamery Hakiki has been impressing Sydneysiders since early 2015. It has earned quite the reputation for its traditional Maras-style ice cream — which is smooth and creamy, yet drip-free and melt-resistant, until the second it hits your mouth. The signature serve is so thick, it's best tackled with a knife and fork. The ingredient that gives the ice cream this unusual texture is an orchid root grown in southern Turkey.
Alongside classic Anatolian treats like baklava, Turkish delight and rich Turkish coffee, the team whips up a range of traditional and innovative ice cream flavours, from old favourites like pistachio and hazelnut, to the ever-popular baklava and moreish tahini. There's even an unlikely, but delicious, combination of melon and feta.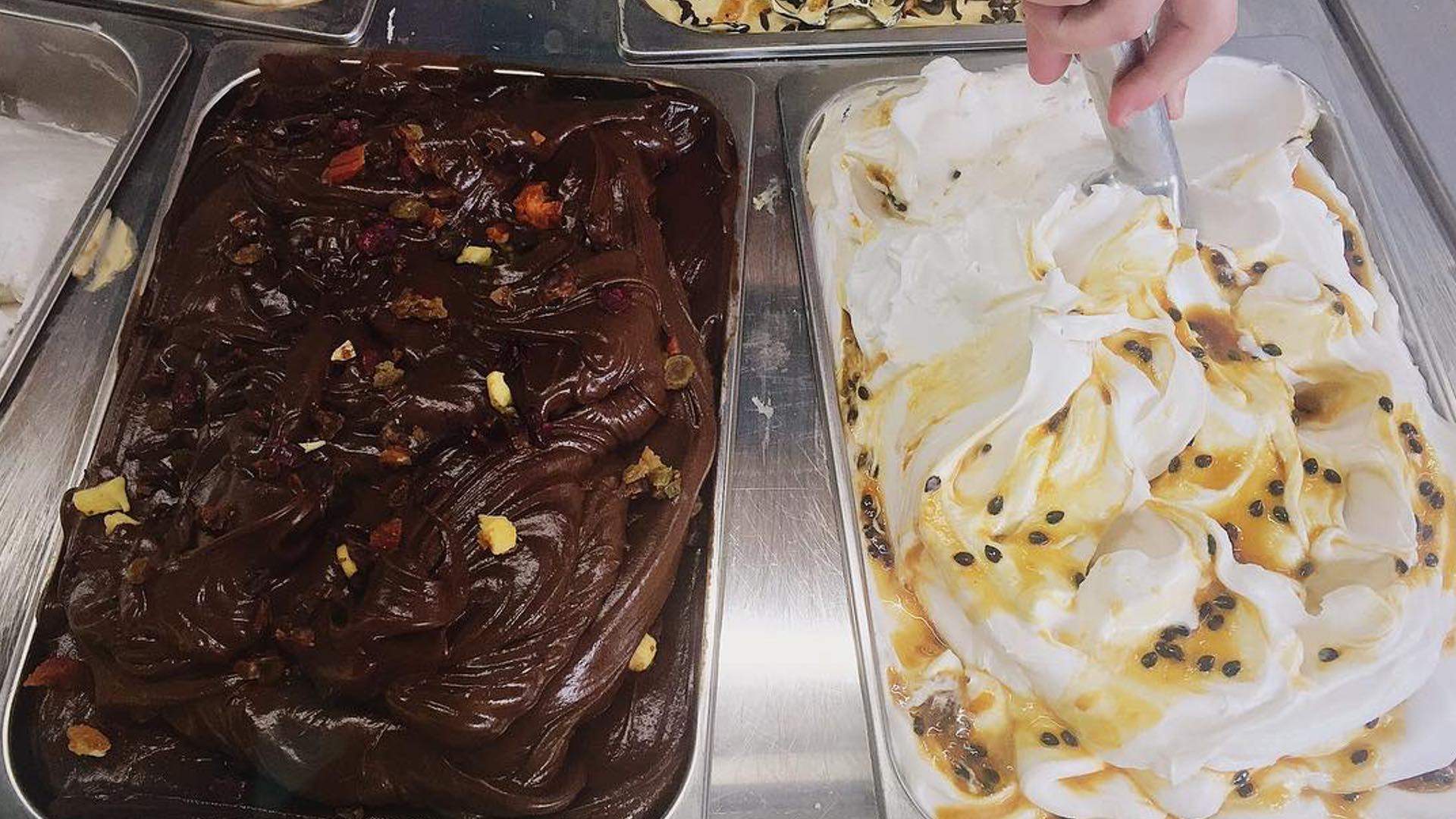 In early 2016, Newtown's Gelato Blue went 100 percent vegan — it kissed all animal products goodbye and became Sydney's first-ever plant-based gelateria. Now, coconut milk provides the basis for its creamier scoops. Flavours aren't lacking lustre without dairy, either, with the menu featuring everything from spiced pumpkin pie to carrot cake gelato — with lemon frosting, maple syrup and actual chunks of carrot cake — to matcha avocado and kaffir lime.

Top image: Mapo by Kitti Gould.
Published on November 22, 2019 by Concrete Playground