FOOD & DRINK
Uber Eats Is Giving $20 Off Dessert Orders to the First Ex-Hotspot LGA to Hit 80-Percent Double Jabs
If you live in a Local Government Area that was dubbed an LGA of concern, the past few months have been hard. Free dessert doesn't change that, but it's still nice.
Maybe you love a bowl piled high with ice cream after a long day. Perhaps doughnuts make any moment better. Or, you could love sweet dishes in general. Whichever fits, you might've been treating yo'self a little more often than usual during Sydney's lockdown — especially if you live in one of the Local Government Areas that were dubbed LGAs of concern and put under stricter rules for much of the ongoing stay-at-home period.
Thankfully, all parts of Sydney are now under the same restrictions. Still, the past few months have been particularly hard if you reside in a former hotspot LGA. Free dessert won't change that, of course, but it's still nice. And, it's what Uber Eats will be dishing up to one specific area.
If your stomach is now rumbling, here's how it works. Firstly, the giveaway is only open to those ex-LGAs of concern — so Bayside, Blacktown, Burwood, Campbelltown, Canterbury-Bankstown, Cumberland, Fairfield, Georges River, Liverpool, Parramatta, Strathfield and Penrith. Secondly, it'll only come into effect in whichever of those LGAs hits the 80-percent fully vaccinated mark first.
Yes, this vax incentive combines multiple pandemic trends: getting food delivered, getting jabbed, encouraging vaccinations, watching those vax rates climb up and giving yourself something sweet because we all deserve it at the moment. Whenever that 80-percent mark is reached in one of those aforementioned LGAs, Uber Eats will give everyone in the relevant suburbs up to $20 off an order from their favourite dessert store for three days — from Friday–Sunday across the weekend after that target is hit.
The discount won't include fees, so you will still have to pay something. Obviously, you'll need to order via Uber Eats to score the deal. But, it'll really just be as easy as using the platform's app, finding a participating store under the 'Desserts' category, ordering, and entering the the promo code VAXXED4SNACKS.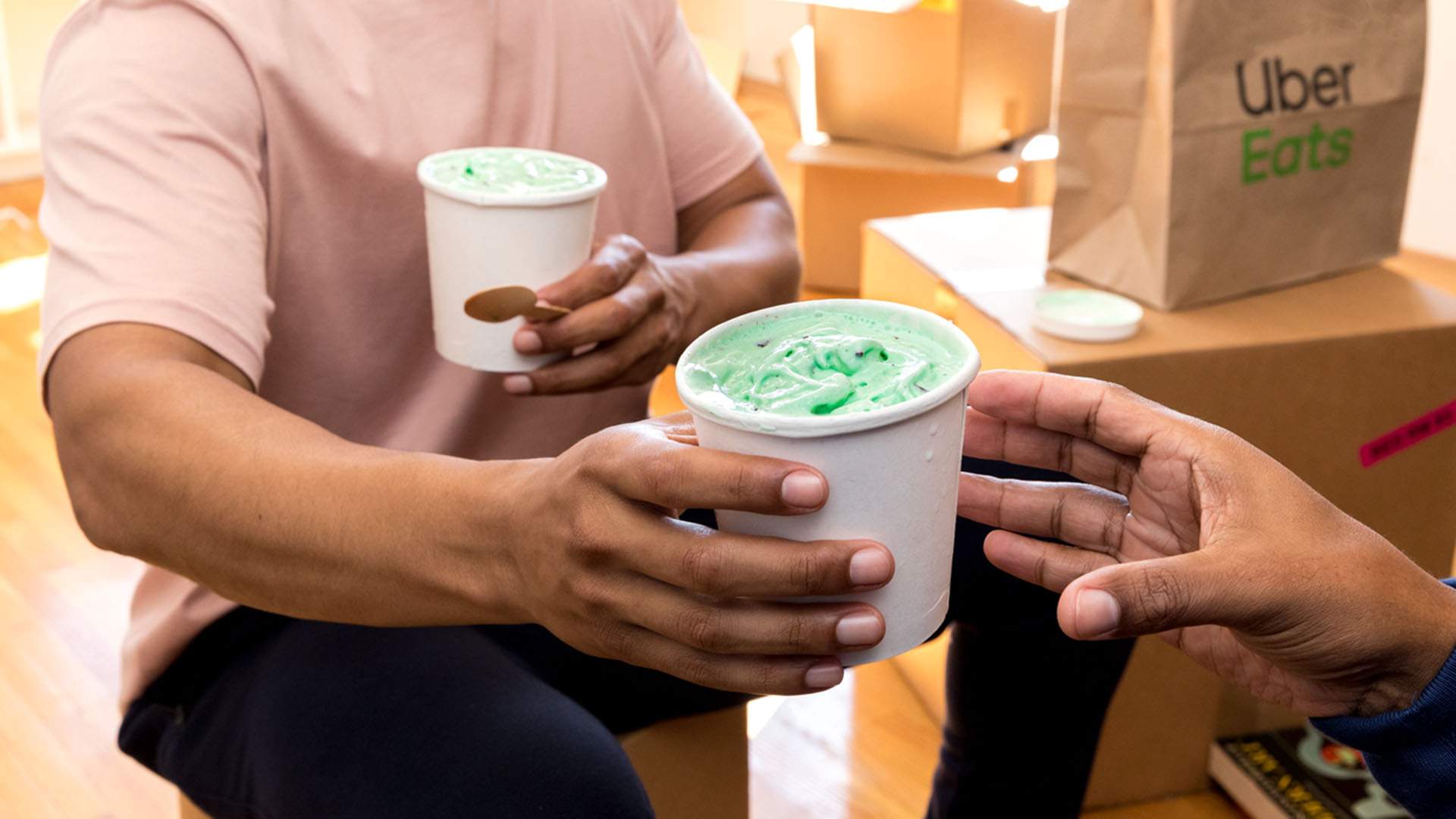 Exactly when this discount will kick in obviously depends on vaccination numbers in the former hotspot LGAs. Keen to keep an eye on vax rates? We've rounded up the websites helping you do just that, and the New South Wales Government has a handy map that tracks vaccinations by postcode, too.
If you like free fries as well, fellow delivery service Deliveroo is going to give everyone across NSW a free large serve of fries with their orders from Hungry Jack's and other participating restaurants when the state hits the 60-percent double-vaxxed mark. Get jabbed, get free food — that's today's world.
Uber Eats will give $20 discounts on dessert orders for three days to everyone in one of Sydney's ex-LGAs of concern when the first of former hotspot LGA hits 80-percent fully vaxxed. For further details, head to the Uber Eats website.
Published on September 24, 2021 by Sarah Ward