FOOD & DRINK
Ursula's Is the New Paddington Bistro From Former Rockpool Chef Phil Wood
The Ursula's menu pays homage to modern Australian cuisine and the storied past of its beautiful Paddington home.
Phil Wood, an ex-Executive Chef of Rockpool for eight years and previous Culinary Director of Mornington Peninsula's much-loved Pt. Leo Estate, has opened a new venture in Paddington. Initially announced back in May, Wood's first independent restaurant is named after one of his family members who lived in Paddington. Ursula's is a bistro that showcases Wood's exciting approach to dining while centring staples of modern Australian cuisine.
Highlights from the bistro include snapper, dressed with a Keen's Curry vinaigrette; margra lamb rump with brussel sprouts and mint sauce; a strawberry and coconut flummery; and golden syrup dumplings, served alongside a rum, raisin and malt cream. You'll also find beef carpaccio on the menu. The dish, served with makrut lime and parmesan, is a tribute to a beloved menu item from Darcy's, the famed Italian restaurant that occupied the site of Ursula's for nearly 40 years.
The venue looks to pay homage to Australian dining and the storied history of the building it occupies. 92 Hargrave Street has housed several other chefs throughout its lifetime. The building was originally built in the late 19th century as a house and shop, and in its first half-century, it was run as a pub and a grocer. D'Arcy Glover was the first restaurateur to take up residency with a Swiss eatery in 1968 before Attilio Marinangeli and Aldo Zuzza took over in 1975 with the opening of Darcy's Restaurant.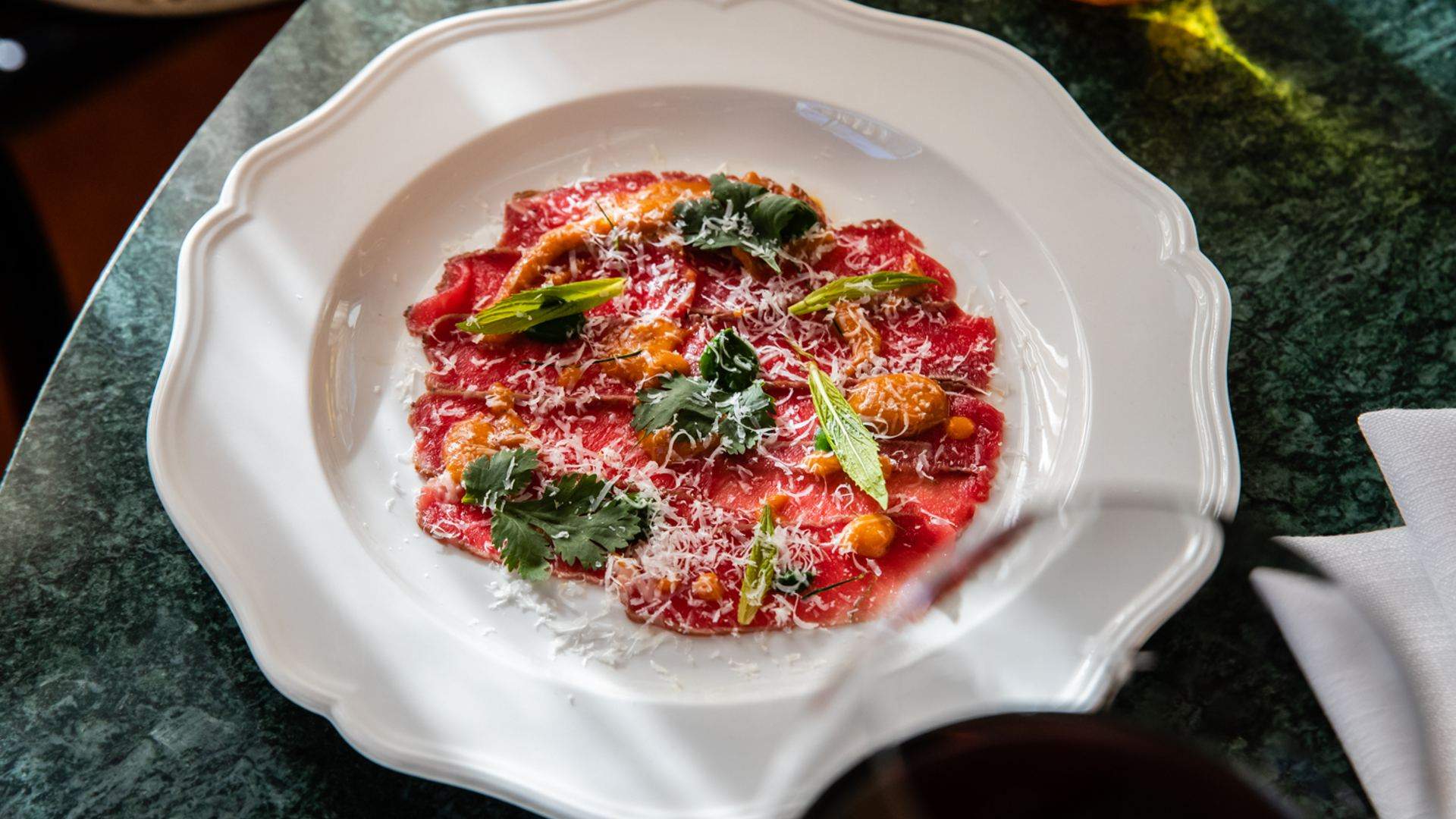 The most recent restaurant to occupy the corner building was Guillaume Brahimi's flagship Sydney restaurant Guillaume. Brahimi made the dramatic move to Paddington in 2013 after running Guillaume out of the Sydney Opera House for over a decade. While the restaurant didn't last on Hargrave Street, Brahimi went on to take over fellow Paddington venue Four in the Hand and opened a Guillaume in the CBD.
"It is an honour to be opening in a building with such a strong dining history that goes back over 50 years. These corner sites dotted throughout Paddington are so special and part of what makes the suburb a vibrant part of Sydney's story," Wood said when the venue was first announced.
The restaurant is the work of Wood and his wife Lis Davies who will be joined by John Laureti (Pt. Leo Estate, Rockpool) and Luke Cawsey (Saint Peter, Rockpool) in the kitchen, and Restaurant Manager Emily Towson (Fred's, Kepos & Co, Sixpenny). Inside the building, you'll find a classically fitted and welcoming dining space created in collaboration with Melbourne-based designer Brahman Perera.
"Lis and I are absolutely thrilled to finally share our little restaurant with our neighbours and Sydney," said Wood. "We can't wait to see people enjoying long lunches in the beautiful dining room, and families and friends celebrating birthdays, anniversaries and just the joy of once again being together."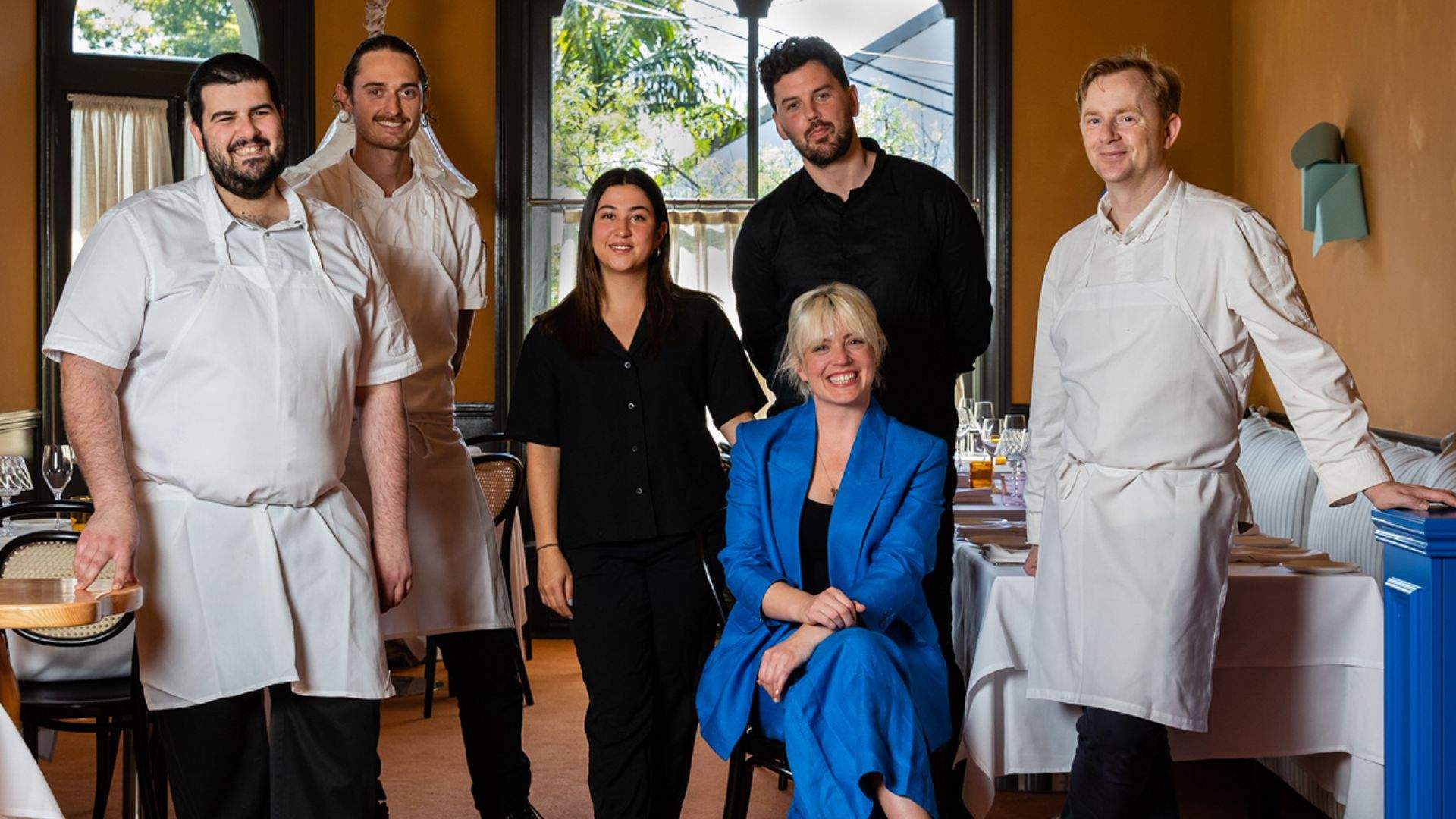 Ursula's Paddington is open at 92 Hargrave Street, Paddington. It's open for lunch and dinner, Tuesday–Saturday.

Images: Nikki To
Published on October 26, 2021 by Ben Hansen