TRAVEL & LEISURE
Eight Ways to Soak Up Some Japanese Culture in Sydney When the Wanderlust Hits
Track down steaming bowls of noodles, catch an A-class exhibition and belt out Bon Jovi at karaoke.
in partnership with

With a big question mark looming over the future of international travel, it is only natural that we're craving a cultural escape. Luckily for Japan enthusiasts, Sydney is home to world-class Japanese cuisine and cultural experiences, so you have ample opportunities to immerse yourself in the traditions of the Land of the Rising Sun in the meantime.
To help point you in the right direction, we've teamed up with The Japan Foundation, Sydney in celebration of its current exhibition Steam Dreams: The Japanese Public Bath. So, whether you're looking to take your taste buds down memory lane with a bowl of tonkotsu ramen, relive the electric nightlife of Shinjuku or explore the history of Japan's bathhouse culture, these eight experiences are sure to curb your wanderlust — and you won't even have to fork out for the flight.

CATCH 'STEAM DREAMS: THE JAPANESE PUBLIC BATH'
Steam Dreams: The Japanese Public Bath is The Japan Foundation,Sydney's exploration into all things sentō (Japanese communal bathhouse). The Australia-first exhibition celebrates the history — and future — of Japanese bathhouse culture and is running till Saturday, May 22. Expect to see historical artefacts, mural paintings and photography, all documenting more than 150 years of Japanese communal bathing. Examining everything from the distinct bathing practices of the Meiji and Shōwa periods and changes to design features, gender divisions and the importance of the activity to the country, it's a unique and insightful show not to be missed. And did we mention entry is free?

SLURP DOWN A BOWL OF STEAMING-HOT NOODLES
As winter draws closer, the call for hot noodle soups grows stronger. Thankfully, there are plenty of top-notch ramen joints around Sydney where you can get your fix. Those looking for a no-frills bowl of ramen should head to Ippudo. The international chain's Sydney location is where you can slurp down a silky tonkotsu broth paired with signature pork chashu. If you're looking for something a bit left-of-field, opt for Chaco Ramen's yuzu scallop ramen with wontons, or head to Gogyo for kogashi ramen, which is burnt fresh to order and made by cooking lard at over 300 degrees till the substance turns black and bursts into flames. Keen for noodles in the AM? Then make tracks to Newtown's Rising Sun Workshop for its breakfast ramen of buttered toast bone broth topped with bacon, egg and tomato.

GET FRESH-AS SEAFOOD AT SYDNEY FISH MARKET
If there's a delicacy that Japan is renowned for, it's seafood. And Tokyo's Toyosu Market, replacing the famed Tsukiji Fish Market, is the largest in the world. However, right here in Sydney, we have the largest fish market in the Southern Hemisphere. Sydney Fish Market sells everything from bluefin tuna and prawns to lobster and eel. Keen to roll up your sleeves and try your hand at making sushi for an at-home feast? Head to the Pyrmont-based market early in the morning to nab the day's freshest catch. Or, if you'd rather leave it to the experts, venture there around lunchtime and take your pick of sashimi, sushi, grilled eel and more at one of the on-site diners.

PICK UP JAPANESE WARES
Anyone who has visited Japan before will know of its rich and beautiful history of ceramic production. Fortunately, you don't have to venture overseas to get your hands on such wares — or stress about the potential breakage from lugging it through an international flight. You can head to Simply Native's showroom or Provider Store, both located in Surry Hills, to pick up beautiful, one-of-a kind pieces for your home. These stores are filled with carefully curated homewares like candles and bowls that are both sustainable and ethically produced, as well as skilfully produced by artisans. If you're more of a book lover, check out CBD bookstore Kinokuniya, which boasts an entire Japanese section, a great range of graphic novels and manga and an incredible range of art and design books, as well as every kind of fiction under the sun.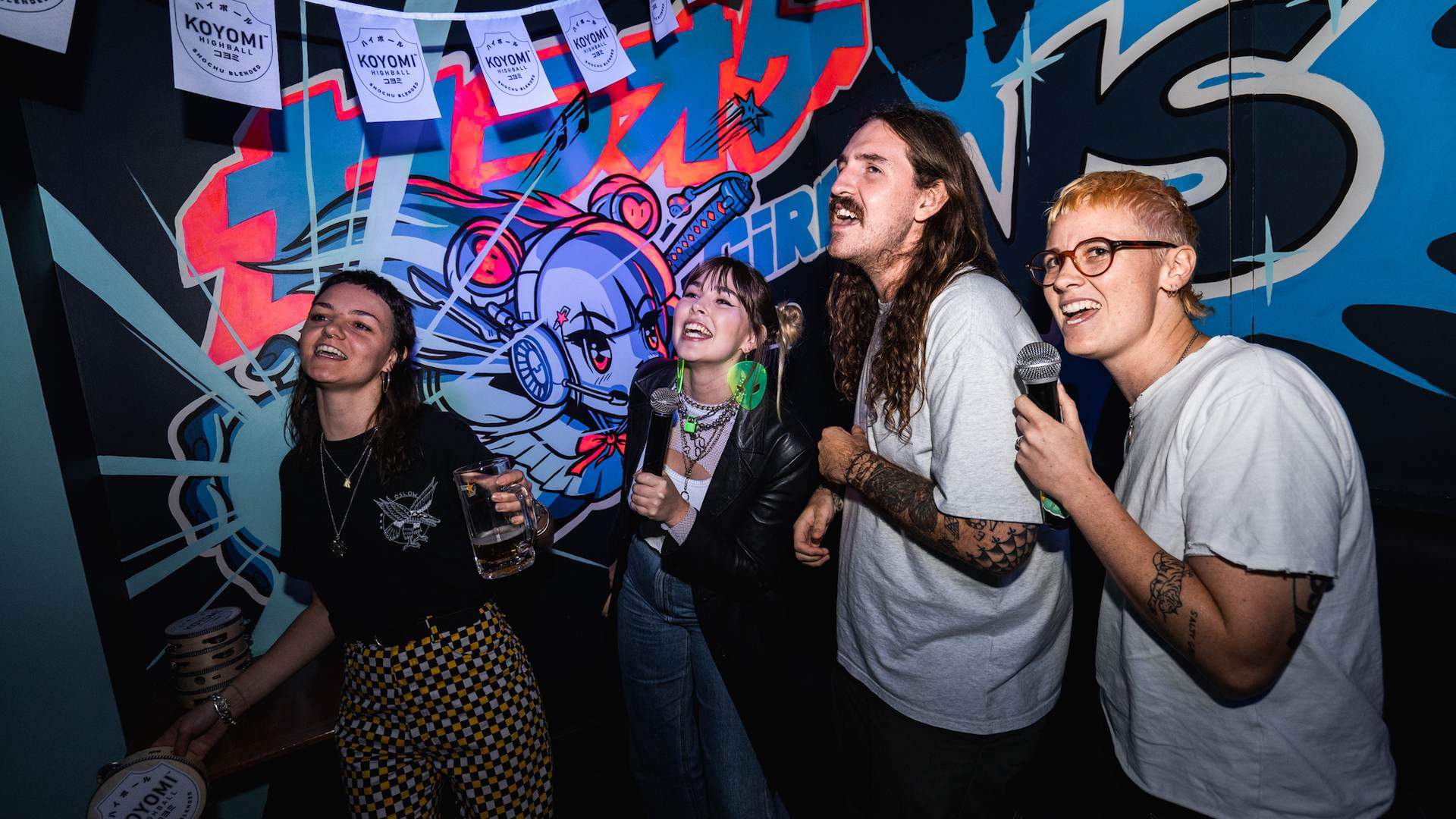 SING YOUR HEART OUT AT GOROS
Wander down the rabbit hole and enter the weird and wacky world that is Goros. The inner city izakaya and karaoke house is sure to transport you out of Sydney and into the neon-lit, anime-clad streets of Tokyo as soon as you walk through the doors. After indulging in some karaage chicken, gyoza and maple miso pork belly — and sipping sake and whisky highballs for courage — head to one of Goros' free karaoke rooms and get ready to belt out a banger. Whether you're in the mood for ABBA, Bon Jovi, INXS, Mariah Carey or Whitney Houston, you're sure to find your go-to tune on the extensive song list.

LEARN THE LANGUAGE AT THE JAPAN FOUNDATION, SYDNEY
Anyone that's tried to learn a language overseas will know that the hardest thing to do is retain it when you get back home. For Japanese language enthusiasts keen to commit the language to memory, The Japan Foundation, Sydney's language classes are a good place to start. Catering for all skill levels, the language school offers plenty of options, from beginner classes to ten-week courses and ones for advanced students. Currently, classes are online due to COVID-19, but in-person classes are slated to resume later in the year. So, if you're hoping to master basic greetings and directions to prepare for when borders open, or your one goal is to finish an untranslated Murakami novel (which FYI you can borrow from the Foundation's public library), these classes have you covered.

HAVE A FINE DINING FEAST
As much as we love the convenience of grabbing a hand roll, there's nothing quite like treating yourself to a Japanese fine dining feast. Impeccable service, fresh produce, exquisite drinks menus and a big focus on presentation are what make this experience truly stand out. And in Sydney we're fortunate enough to be spoiled for choice. If you're wanting to try the new kid on the block, Kuro in the CBD offers both a la carte and set menus. Though if it's A-class cuisine you're after, you'll want to book in at the on-site, eight-seat restaurant Kuro's Kitchen, which offers a chef's table experience at certain times throughout the year. Otherwise, you can't go past Tetsuya's for a high-flying feed. From the low-lit dining rooms overlooking a Japanese-style rock garden to the eclectic artworks, the heritage-listed building and its dishes, the Sydney institution is white tablecloth dining to a tee. Or, you can head to Sokyo at The Star for some of the finest sashimi, tempura and chargrilled meats our city has to offer.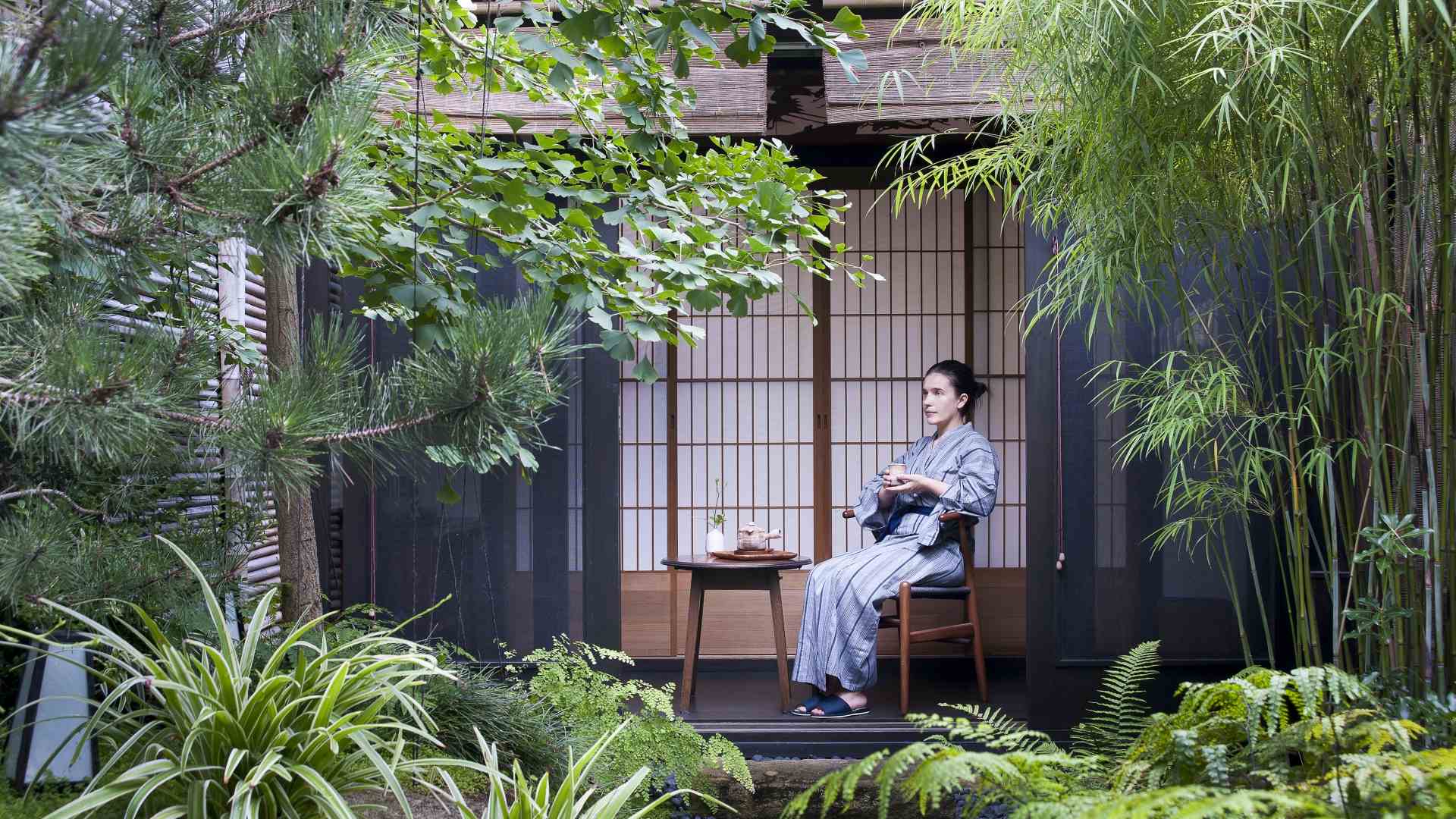 HEAD TO TRANQUIL HAVEN RYOKAN GOJYUAN
Given we can't visit Japan, we may as well make tracks to the next best thing: Ryokan Gojyuan. Located in Balmain, this traditional Japanese-style hotel has just two guest rooms — a deliberate decision to offer guests the 'hospitality and service that is customary in Japan'. Here, guests are surrounded by traditional decor — tokonoma (alcove), oshiire (futon cupboard) and shoji screens opening onto a verandah overlooking a tranquil garden. Of course, with just two rooms it's difficult to get a booking. Fortunately, though, Ryokan Gojyuan also offers a heap of cultural workshops and experiences for day visitors. So, book yourself into a calligraphy or origami class, sit down to a tea ceremony and have a soak in the purpose-built hinoki bath.

The Japan Foundation, Sydney's 'Steam Dreams: The Japanese Public Bath' exhibition runs till Saturday, May 22 and is free to enter. Head here for more details. 
Top image: Goros
Published on April 07, 2021 by Bec Zhuang