TRAVEL & LEISURE
Parramatta Is Getting a New 40,000-Square-Metre Solar-Powered Aquatic and Leisure Centre
The $88 million complex will include three pools, spa and sauna facilities, and a cafe.
Bradfield, Sydney's third city centre, is currently being built around the new Western Sydney airport. But construction in Parramatta — Sydney's second city centre — definitely hasn't slowed. High-rise buildings continue to go up, the Powerhouse Museum has been given the official go-ahead, and now work has begun on a new multimillion-dollar aquatic and leisure centre. The 40,000-square-metre community facility is currently being built within the expansive surrounds of Parramatta Park in the heart of the ever-growing Western Sydney hub.
Predicted to cost $88.6 million, the facility will include three pools: a ten-lane 50-metre outdoor pool, a 25-metre indoor pool and an indoor learn-to-swim pool. It will also feature spa and sauna facilities, an indoor water playground, a cafe and a fitness centre — plus a multipurpose community rooms and a 200-space carpark.
Testing on the Parramatta site has already begun as part of the construction process, with the facility expected to be completed by early 2023. And, sustainability is big a focus. Five hundred native trees will be planted in the area surrounding the centre, and solar panels will also be installed on sections of the centre's roof. The solar panels will generate approximately 142,000 kilowatts of power annually.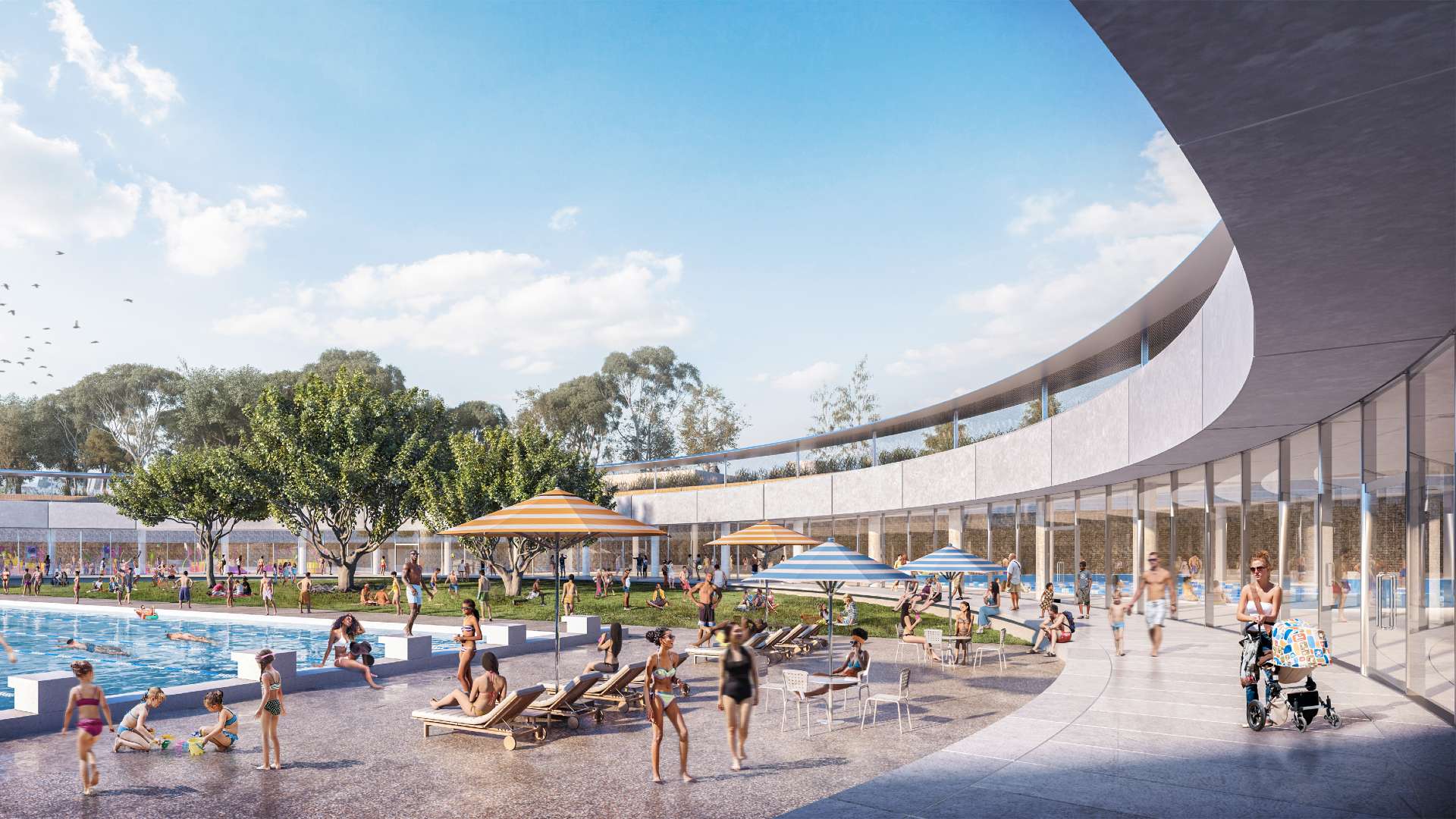 The project is partially funded by the NSW's Government's Restart NSW Fund. It'll provide an initial $38.5 million investment in building the centre, plus a subsequent $11.6 million to help future-proof the facility as Parramatta continues to grow.
The community facility is the latest major aquatic development around Sydney, with Gunyama Aquatic and Recreation Centre, a $106 million aquatic and leisure centre opening in Green Square back in February — and the iconic North Sydney Pool currently closed for a $63 million upgrade.
For more information on Parramatta Park's new aquatic and leisure centre, head to the City of Parramatta website
Published on April 14, 2021 by Ben Hansen