Wonder 2022
HOTA, Home of the Arts' spring festival is back for 2022 with a glowing palace, Queen tunes by candlelight, a Daft Punk tribute and more.
Wondering how to spend spring in southeast Queensland's great outdoors? If you like eye-catching outdoor displays, you have options. Up in Brisbane, giant moon sculptures, a boat decked out with glowing orbs and a tower of bubbles have popped up for Brisbane Festival. Head west to Toowoomba and Carnival of Flowers is back and blossoming. At Currumbin Beach, Swell Sculpture Festival is about to take over a one-kilometre stretch of sand again — and, still on the Gold Coast, HOTA, Home of the Arts' Wonder arts festival is back from Friday, September 16–Sunday, September 25.
One big highlight: a glowing palace called Alcazar, which spans seven metres in height — and 13 metres in width. Mixing art and architecture, it looks like a series of stacked circles, reaching up three levels. It also offers a different experience during the day and at night, which gives you an excuse to head by multiple times.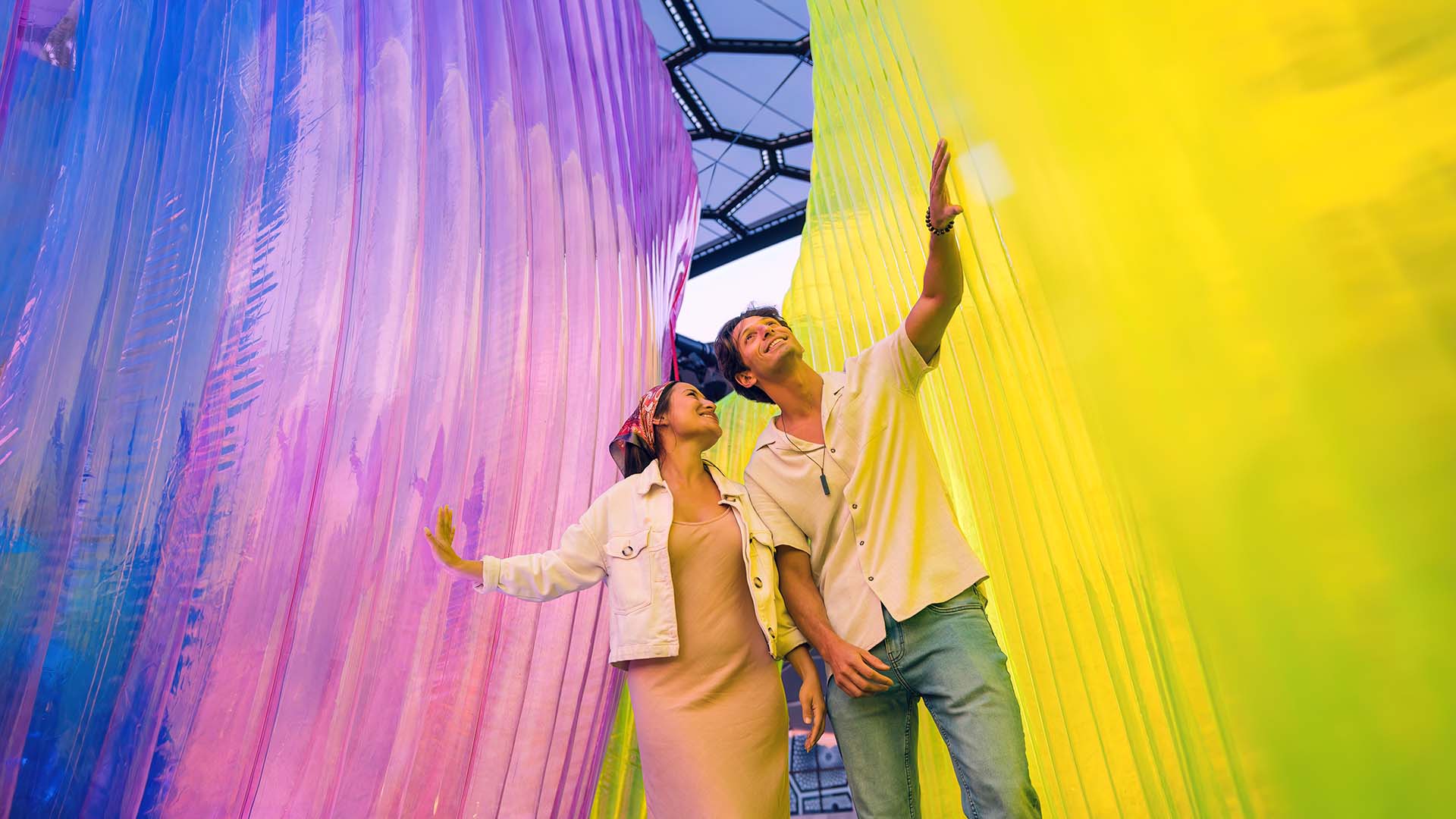 Alcazar hails from the artists at Sydney-based design studio Atelier Sisu, and will also be used for an early-morning yoga session — and for the Lux de da Luna dinner, which'll serve up a five-course meal with the installation as a backdrop.
There's plenty more on the Wonder lineup, including Alternative Symphony taking on the music of Daft Punk, plus a candlelit Queen tribute concert.
The big Friday-night lineup features an art battle between six artists on Friday, September 16, as hosted by Tom Thum, and then Flamenco House with Cameron De La Vaga providing a Spanish soundtrack on Friday, September 23.