Brisbane Powerhouse's Hugely Popular Night Feast Will Return in October with More Food, Drinks and Art
More than 125,000 people went along to the neon-lit night market's debut run, with 67,258 wontons, 28,352 skewers and 6306 oysters eaten.
An idea as great as Night Feast was never meant to be a one-off. Indeed, when word arrived that Brisbane Powerhouse was starting a neon-lit night market, it was instantly announced as a twice-yearly event, popping up for a month at a time with food, booze and art installations. So, while New Farm has said farewell to the riverside hangout after its debut March 2023 stint, Brisbane is now counting down the days until it returns again this year. Mark your diary now, because Night Feast will be back from Wednesday, October 4–Sunday, October 29.
The event's maiden run certainly proved popular. If you went along, you experienced that fact in person, but organisers have now released stats to back it up. More than 125,000 people hit up the night market first-ever season, with 67,258 wontons, 28,352 skewers and 6306 oysters devoured in the process.
There were 101,000 total food and beverage orders, too, 24,000 glasses washed and reused, and 6600 kilograms of waste diverted from landfill.
It's too early to announce what'll be in store in October, other than the same general blend of food, booze and art — although don't expect this event to merely repeat itself.
There will be one big difference, of course. Instead of celebrating autumn, Night Feast's second go-around will be all about spring. Yes, your tastebuds should already be excited about what that might inspire menu-wise.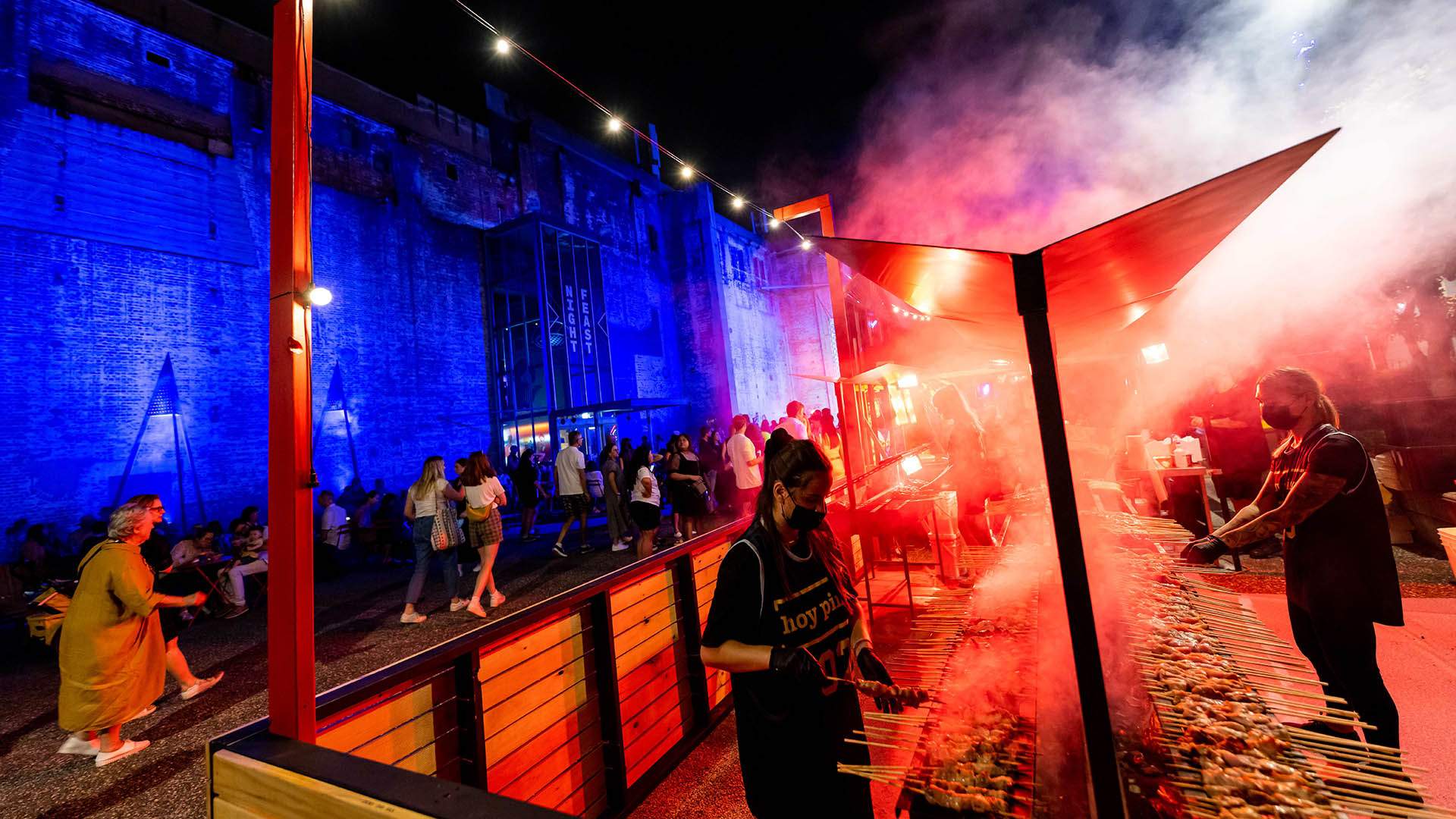 Still, if you'd like to use March's lineup as a guide, the culinary bill included Longrain's Martin Boetz, e'cco Bistro's Philip Johnson, Lyndon Tyers at Donna Chang and Tuan Nguyen at Ngon, plus Lek Senee from Lek's Thai and Patricio Sarno from Mary Mae's Kitchen & Bar — and City Winery's vino thanks to winemaker Dave Cush.
And, dishes from Taro's Ramen and Ham on Rye were also on the menu, as well as from Saison Salumi and Wine & Dine Em. Chef Anchalee Kasurin whipped up poffertjes pancakes as part of an international array, too, which surveyed Thai, Vietnamese, Japanese, Middle Eastern, Italian, Greek, modern Australian cuisine and more at 20-plus gourmet food stalls.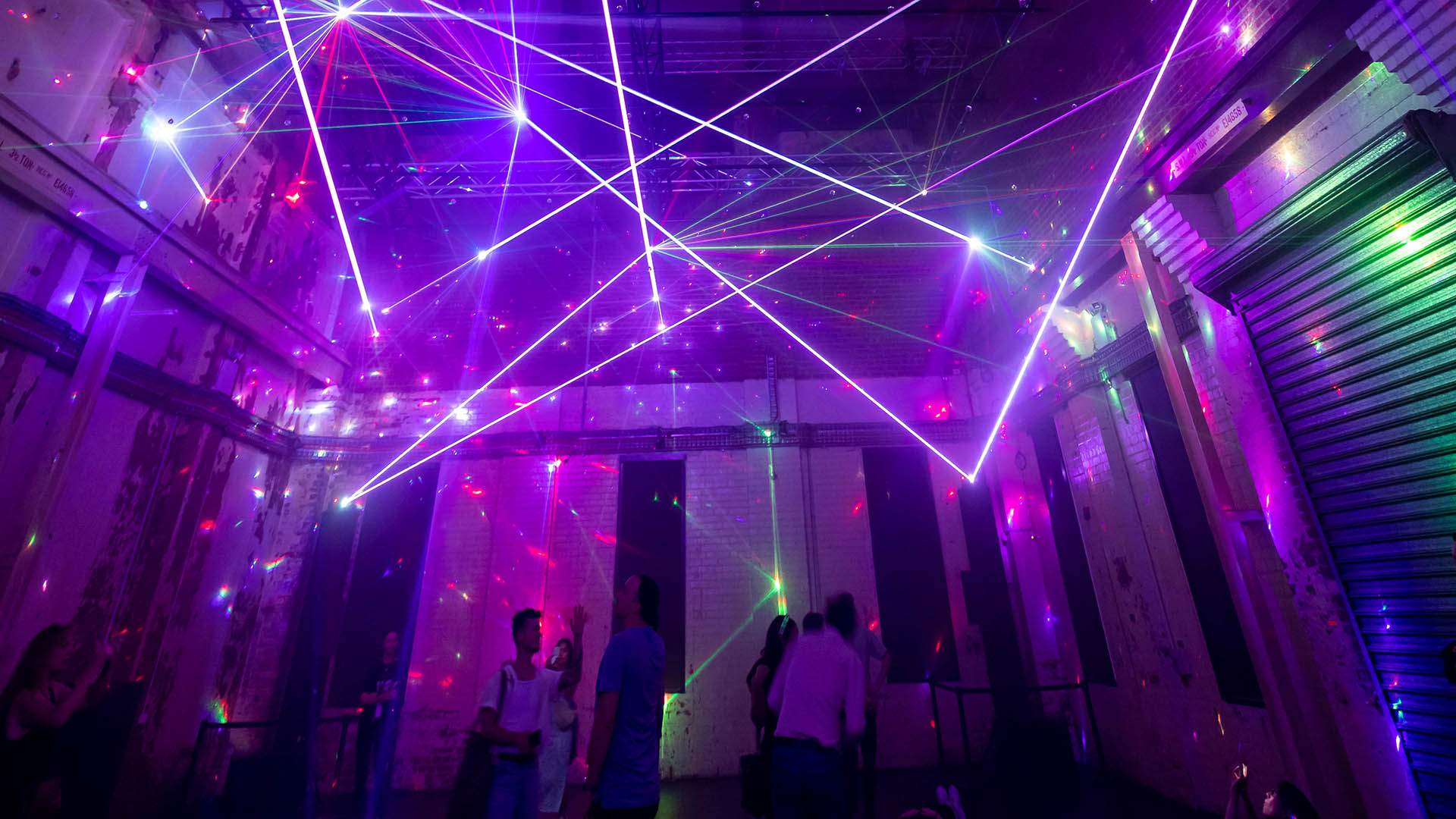 Communal feasting was one of the first Night Feast's big focuses also, plus having the restaurants taking part in Night Feast to dish up the absolute top thing on their menus is another. That meant tucking into their signature dishes, but by the river in New Farm.
Night Feast also featured an open fire pit for roasting and a dedicated dessert bar, plus cocktails and a top-notch wine list to wash it all down with. And, the food side of the program was just one of the highlights. The arts and music program was just as impressive, giant illuminated humanoids via Amanda Parer's Fantastic Planet and laser beams that look like intergalactic events included.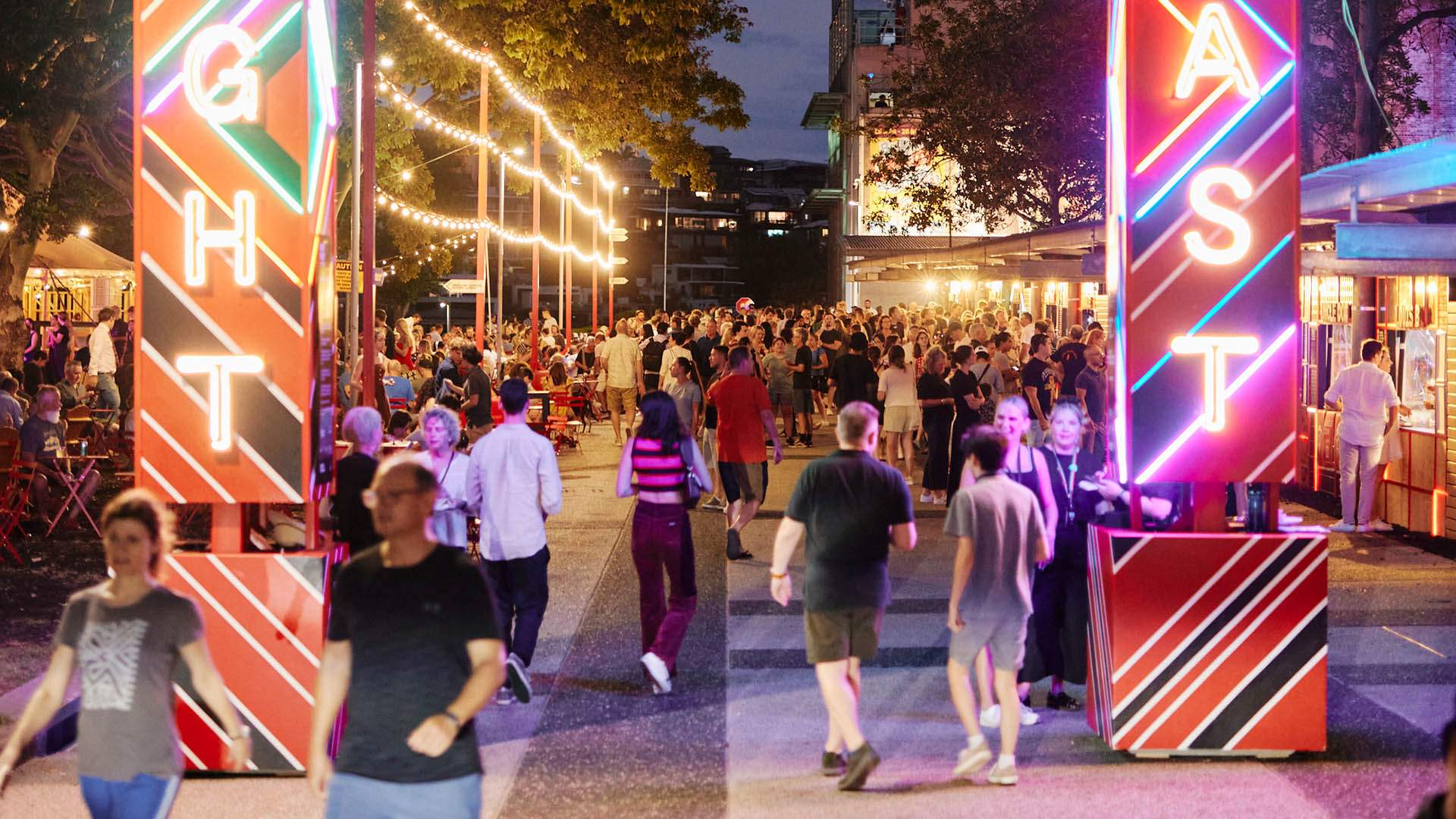 Night Feast will return for spring in 2023 from Wednesday, October 4–Sunday, October 29. For more information, head to the event's website.
Images: Pixel Frame / Markus Ravik / Lachlan Douglas.
Concrete Playground Trips
Book unique getaways and adventures dreamed up by our editors