FOOD & DRINK
Six Ways to Indulge When the Cocktail and Comfort Food Cravings Kick In
Satisfy your hankerings by heading to a cocktail festival, tucking into a pub roast or hibernating in front of the big screen.
in partnership with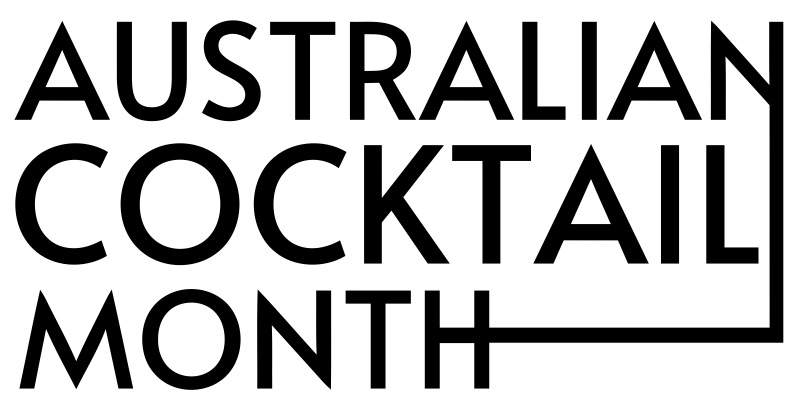 When the weather starts to cool down, the urge to devour big bowls of pasta, warm soups and pot pies usually comes with it. Despite all the blankets and fuzzy slippers in the world, sometimes you just need some carbs — and a few boozy concoctions to wash them down with. And, really, there's nothing like curling up with just the thing you're hankering for. When the heart is calling for a cheesy carbonara or a bespoke negroni, you'd best answer it.
To help you out when the cravings strike, we've teamed up with Australia Cocktail Month. The inaugural month-long celebration of Aussie-made cocktails takes place throughout May, so it's just the ticket as winter approaches. Alongside everything from yum cha to countryside fire feasts, it's also one of our six recommended ways to indulge when only cocktails and comfort food will do.

HIT UP YOUR LOCAL FOR A SUNDAY ROAST
Warm up from the inside out with a hearty Sunday pub roast. Based on the traditional British end-of-weekend meal, the Australian take on the pub roast usually features all the fan favourites (yes, including brussels sprouts) to help chase away the cold weather blues. Think succulent roast meats, crunchy potatoes, juicy vegetables, copious pours of gravy, and a nice glass of red or two on the side.
Right across the nation — including in Melbourne, Sydney and Brisbane — there are plenty of pubs to hit up. Pick your favourite, then spoil your tastebuds with a filling roast lunch or dinner. Is there anything more comforting?

CURL UP WITH A COCKTAIL AT A TOP BAR
If you're in the mood for a cocktail, you're going to love Australian Cocktail Month, a month-long celebration of Australian bars and bartenders that starts on Saturday, May 1. Across the event, 72 bars in Melbourne, Sydney, Brisbane and Adelaide are partnering with local and international alcohol brands to shake and stir up some bespoke cocktails, and to also offer discounts and unique bar experiences.
To attend, all you need to do is grab a general admission ticket from the event's website, then head to a participating bar. Show said ticket and you'll be able to sip a $14 cocktail (or a $10 non-alcoholic version) while you're getting comfy.

TUCK INTO A YUM CHA FEAST
It's pretty universally known that one does not leave yum cha hungry. After all, the meal involves a steady rotation of small portions of dim sum dishes, including steamed, pan-fried and deep-fried options. Think juicy dumplings, prawn har gow, xiaolongbao (steamed soup dumplings), barbecue pork buns and pork ribs — all washed down with piping hot tea.
There are plenty of places in Sydney, Melbourne and Brisbane to get your feast on, too. So, forget the cooking and feed your hankering for Cantonese food by heading to your local yum cha house — and indulging until your heart (and tummy) is content. Just make sure not to eat beforehand.

HIBERNATE IN A CINEMA WITH POPCORN AND CHOC TOPS
Grabbing a snack at a movie theatre isn't always easy to justify. But when you're nestled in your seat, it's hard to be sorry about the big box of popcorn in your hands. A choc top never goes astray, either, and neither does a bag of Maltesers.
Accordingly, to feed that comfort food craving in your belly, grab a mate or date and head to your local cinema. There, you can hibernate in a supremely cosy setting and enjoy a flick with some quality movie theatre bites. Some venues even serve cocktails too, such as Golden Age Cinema and Bar in Sydney, Classic Cinemas in Melbourne and Blue Room Cinebar in Brisbane.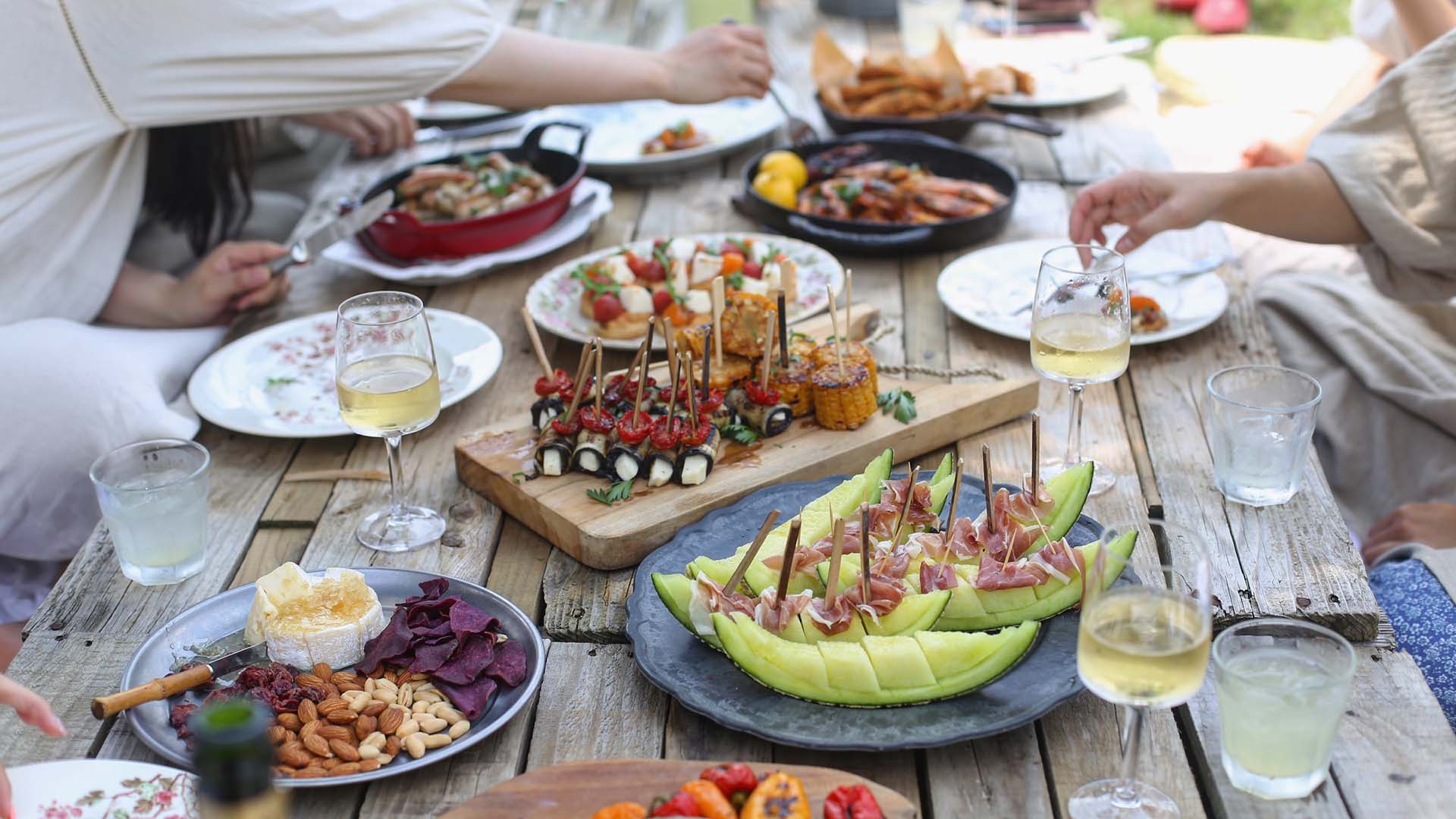 THROW A POTLUCK DINNER WITH YOUR MATES
Why indulge in comfort food and cocktails all on your own when you can do it as a group activity with your nearest and dearest? The easiest way: get on that group chat and arrange a potluck dinner at yours with your friends.
Either get everyone to bring a surprise dish, or arrange for someone to take care of entrees, others to look after mains and the best cooks in the gang to whip up desserts. You could even try out a new recipe or two, and wow your pals with a skill they mightn't have realised you have. And the best part? There are usually leftovers for tomorrow's lunch.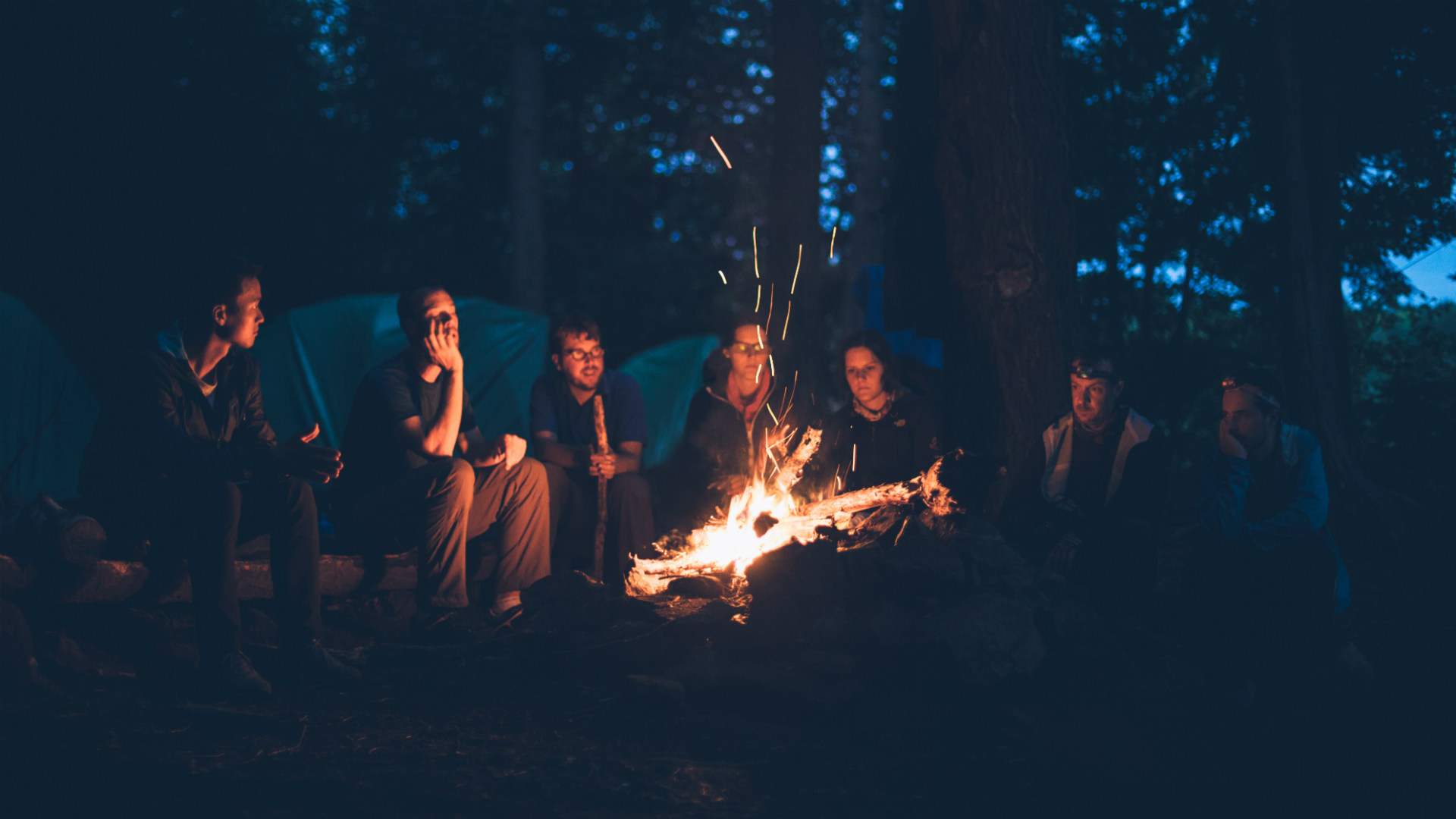 COOK A FEAST OVER FIRE IN THE COUNTRYSIDE
Fill up your car, pack an overnight bag and hit the road. It's time to escape the hustle and bustle of the city for some fresh country air and camping-style food. Get a fire roaring, then try your hand at some damper, classic s'mores, snags or corn on the cob. You could even give campfire nachos or some camping quesadilla a whirl.
There are plenty of country towns to stay at just a hop, skip and jump from main cities, too, including near Sydney, Melbourne and Brisbane. It's a two-for-one deal, really, because you'll indulge in the charm of the countryside and fill your belly at the same time.

Australian Cocktail Month is taking over top bars across the Australia from May 1–31. To buy your ticket, and for the full list of participating bars, head to the event's website.
Top image: The Duke of Clarence, Kitti Gould
Published on May 04, 2021 by Marnie Vinall