FOOD & DRINK
Brisbane's Most Popular Restaurants of 2021 So Far
These are the laneway restaurants, riverside spots and fancy fish 'n' chipperies you've flocked to during the first half of this year.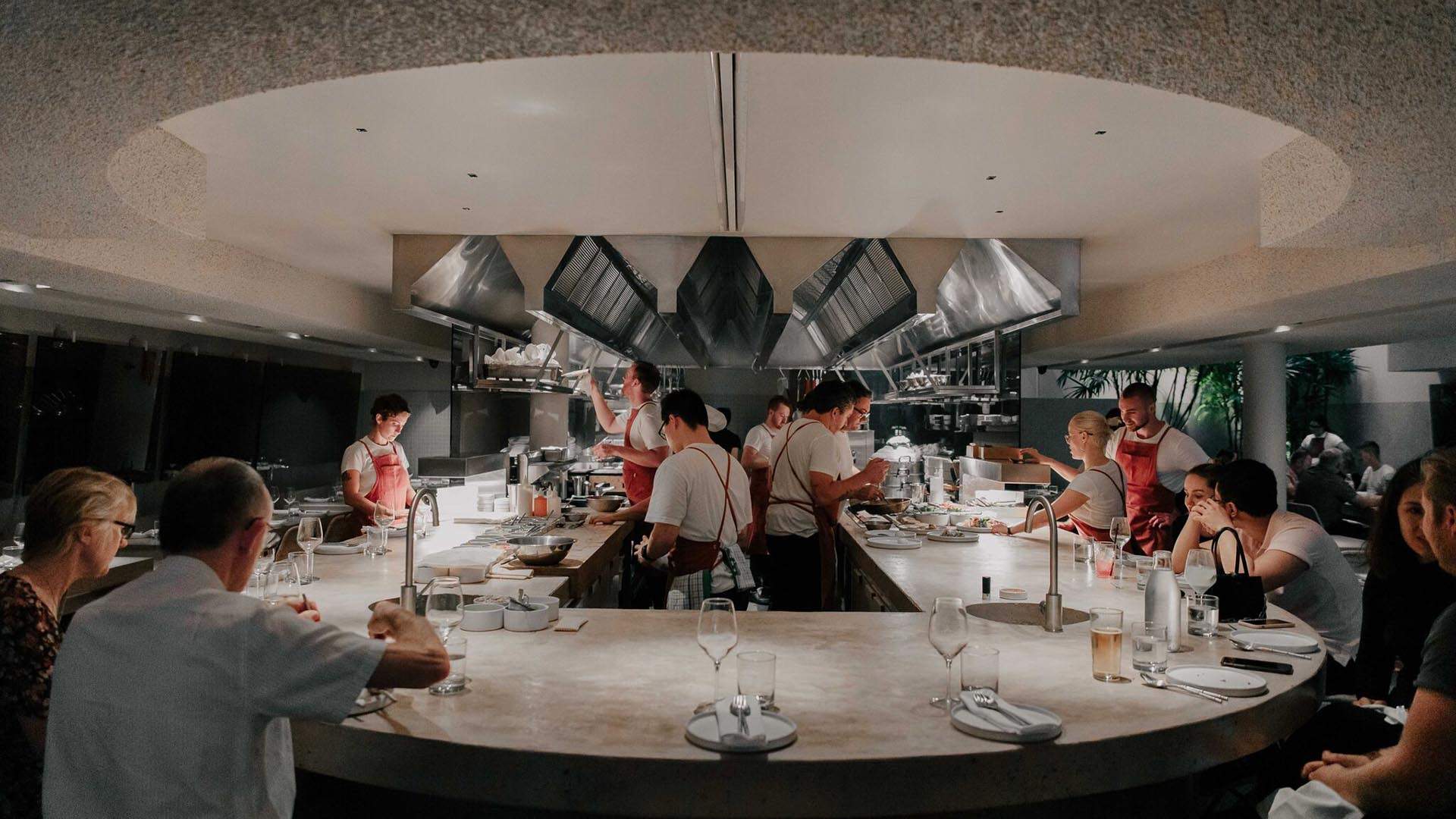 Some days, only a waterfront Japanese feast will do. Other days, your tastebuds won't accept anything other than dumplings. Luckily, whatever you're in the mood for — tacos, next-level fish 'n' chips and creative Italian fare, too — Brisbane has something to keep your stomach satisfied.
We're not telling you anything you don't already know, of course. You've been eating at all of these places so far in 2021 — and tucking into gelato, shawarma and intimate degustations, too. Indeed, you've constantly searched for new and exciting places to try this year, and these are the results.
Our most-viewed restaurants and cafes of the 2021 to-date provide a snapshot of your recent faves and a roadmap of places to visit (either for the first time or the fifth). Use this list as a look back on some of your top recent eats — or a guide to planning your next meal of 2021.
Image: Same Same
Food & Drink

A Greek taverna from restaurateur Jonathan Barthelmess at Brisbane's Howard Smith Wharves precinct.

Food & Drink

Fresh oyster, soft shell karaage and seared wagyu.

Food & Drink

A fancy, yet affordable eatery in the former Montrachet site serving snacks from $5.

Food & Drink

A sprawling riverside restaurant with Japanese food and cocktails.

Food & Drink

The Same Same crew has opened a neighbouring trattoria in Ada Lane, serving up Italian dishes with an Aussie twist.

Food & Drink

The revamped site now features three Otto ventures, including its restaurant, a waterside bar and an events space.

Food & Drink

A two-storey Thai eatery in Ada Lane from the Longtime crew.

Food & Drink

This Italian spot is serving up cheese wheel pasta and other Italian favourites in Brisbane's north.

Food & Drink

Brisbane's underground dumpling bar is serving up potstickers, dim sum and barbecued meats.

Food & Drink

The all-day French restaurant with an oyster and caviar bar.

Food & Drink

A colourful gelateria scooping up 22 different flavours at Howard Smith Wharves.

Food & Drink

A neighbourhood Vietnamese restaurant serving up duck curries, pho and golden custard buns.

Food & Drink

Bowen Hills' bright Tex-Mex eatery with tacos and two-litre margaritas.

Food & Drink

Let Madame Wu give you a real taste of Asian dining, with the occasional gastronomic thrill and a view to match.

Food & Drink

After 22 years on Boundary Street, this Brisbane institution has a new home in Newstead.

Food & Drink

This cosy Bakery Lane restaurant only seats ten at the chef's table.

Food & Drink

This new West End eatery serves up Lebanese mezze, savoury pastries, cocktails and shawarma.

Food & Drink

A French fine diner in the heart of Fortitude Valley.
Tap and select
Add to Home Screen
to access Concrete Playground easily next time.
x