FOOD & DRINK
Seven Eateries to Hit When You're Running Errands and Need a Good Feed to Keep You Going
There's nothing like hanger pangs to ruin your day, so fuel up on stacked bagels, fried chicken, fresh sangas, pizza and baked goods.
Seven Eateries to Hit When You're Running Errands and Need a Good Feed to Keep You Going
There's nothing like hanger pangs to ruin your day, so fuel up on stacked bagels, fried chicken, fresh sangas, pizza and baked goods.
SEVEN EATERIES TO HIT WHEN YOU'RE RUNNING ERRANDS AND NEED A GOOD FEED TO KEEP YOU GOING
in partnership with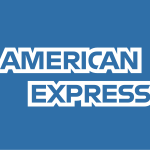 There's nothing like hanger pangs to ruin your day, so fuel up on stacked bagels, fried chicken, fresh sangas, pizza and baked goods.
Though running errands is a necessary part of life, it isn't really an ideal use of your precious leisure time. And, if you've saved up quite a few stops on a single day, it can easily lead to hanger. But you can't always stop for a full refuel in the middle of your personal admin day. Luckily, Sydney is full of quality grab-and-go eats. We've teamed up with American Express to bring you our picks of eateries to hit when you're running errands and need a good feed to keep you going. At these, you can tap your American Express Card, stuff your face with some seriously satisfying (yet incredibly quick) eats and recharge for more errand mania.
7

Since opening its first shop in Melbourne back in 2014, Belles Hot Chicken has swiftly spread and become one of the most loved chicken shops in our city. Its Nashville-style hot wings and drumsticks (three for $17) are a thing of legend, though the (also incredibly tasty) chicken nuggets ($8), tenders (four for $19) or sanga ($13) might be easier grab-and-go food in this instance. Choose your level of heat, from southern all the way up to 'really f**kin hot' and 'sex panther'. And, if you're stressed about the rest of the errands you need to run, you can always grab a cheeky glass of natural wine or craft beer while your chicken is cooking. Not usually out and about around Forest Lodge? Fear not, because there's another branch in Barangaroo, too — perfect for CBD workers who need to grab a quick bite.

6

This New York-style bagel shop and deli has finally graced us with a permanent brick-and-mortar shop, which opened inside the Gateway Sydney dining precinct back in March. Each day offers a range of freshly baked bagels, with varieties including plain, onion, blueberry and pumpkin — with heaps of cream cheese schmears to choose from, too. Regular specials have included the likes of a whisky-cured trout pumpernickel bagel with dill, capers, labneh and pickled onions; and the sweet ricotta, poached pear and cinnamon honey option. Apart from these, the store also offers other New York delicatessen favourites, like pastrami on rye, turkey and bacon sandwiches and rugelach pastries — all of which are designed to grab and go, alongside a steaming hot cup of Mecca coffee.

5

Woolloomooloo favourite Flour and Stone is loved among locals and visitors alike for its top-notch pastries, delicious sandwiches and overall simple comfort food. Its counter treats are baked daily and change regularly, with sweet pastries like salted caramel and chocolate tarts and blueberry scones sat next to leek and gruyère tarts and beetroot and goats cheese tarte tatin. If you're after something more substantial (but still of the walk-and-eat variety), there's also a range of freshly made sandwiches — think ham, gruyere and chill jam or chicken and avocado on ciabatta — plus plenty of gourmet meat pies and sausage rolls to tuck into.

Image: Alan Benson.

4

When you're on the run and in need of a quick bite to eat, there are few better fixes to the situation than grabbing a steaming, greasy slice of pizza. Luckily, Epic has brought this very New York tradition to Sydney with its tasty (and surprisingly authentic) 11-inch slices. The newly opened Enmore corner shop attractively displays a counter full of the stuff to passersby, ready in minutes and easily eaten while you head to your next errand. And it offers toppings for everyone, including meat-lovers, vego and vegan options. Our favourites are Hell Boy (hot salami, fresh chilli, ricotta and jalapeños) and Fun Guy (mushrooms, garlic, mozzarella, ricotta and parsley).

Image: Kitti Gould.

3

Darlinghurst's South Dowling Sandwiches looks after your stomach as much as your wallet, and has been a local staple for well over five years. The team here makes some of the best value-for-money sandwiches in Sydney, with the classics like tuna, leg ham, chicken schnitzel, chilli chicken and poached chicken standing the test of time — and costing just $9. The chicken schnitty specifically attracts a cult following, served with herb mayo, lettuce and rocket. And, for $5 extra, you can bulk out your sandwich with the lot (potato salad, avocado, caramelised carrots, boiled egg, tomato and cheese). If you're running errands in the area, make this one of your stops.

2

One of Melbourne's best burger joints landed in Sydney last year, and it has been taking our city by storm ever since. Set in Darling Square's Steam Mill Lane, the burger joint is brought to you by hatted chef Shayne McCallum and Alan Sam — so you know you're getting something extra special here. The 130-seat diner features mega burgers, loaded hot dogs and OTT shakes, but our go-to is the signature cheeseburger. It's a beef patty topped with tomato, lettuce, red onion and pickles, then sauced with the holy trinity of ketchup, mustard and secret sauce ($11.50). Vegos and non-vegos alike will love the Zelda, too — a chickpea, corn and quinoa patty topped with american cheese, beetroot relish, grilled haloumi and avocado ($14.50). The best part? It's quick, easy and tasty as.

1

Possibly Sydney's most beloved bakery, Bourke Street Bakery is a legend. Its croissants are super buttery, its lamb and harissa sausage rolls are addictive and its sandwiches and toasties are perfect for any grab-and-go occasion. We especially love the smoked ham, cheese and dijonnaise toastie ($7.50) and the corned wagyu beef sandwich — it's a reuben knock-off piled with swiss cheese, sauerkraut and pickles ($9.50). Plus, here you can combine your errands with your takeaway eats, since the bakery offers some of the best sourdough loaves in the city and is absolutely the bread you should be purchasing for this week's grocery shop.
Love where you live and shop small to support the local stores that make Sydney so great. To learn about American Express and the Shop Small initiative, visit here. Then, head this way to find more must-visit spots around Sydney.
Top Image: Kitti Gould.