FOOD & DRINK
Where to Go for a Pre-Match Drink and Feed Near the SCG to Get You Pumped for a Game
Get fuel for a few hours of cheering on your favourite team.
WHERE TO GO FOR A PRE-MATCH DRINK AND FEED NEAR THE SCG TO GET YOU PUMPED FOR A GAME
in partnership with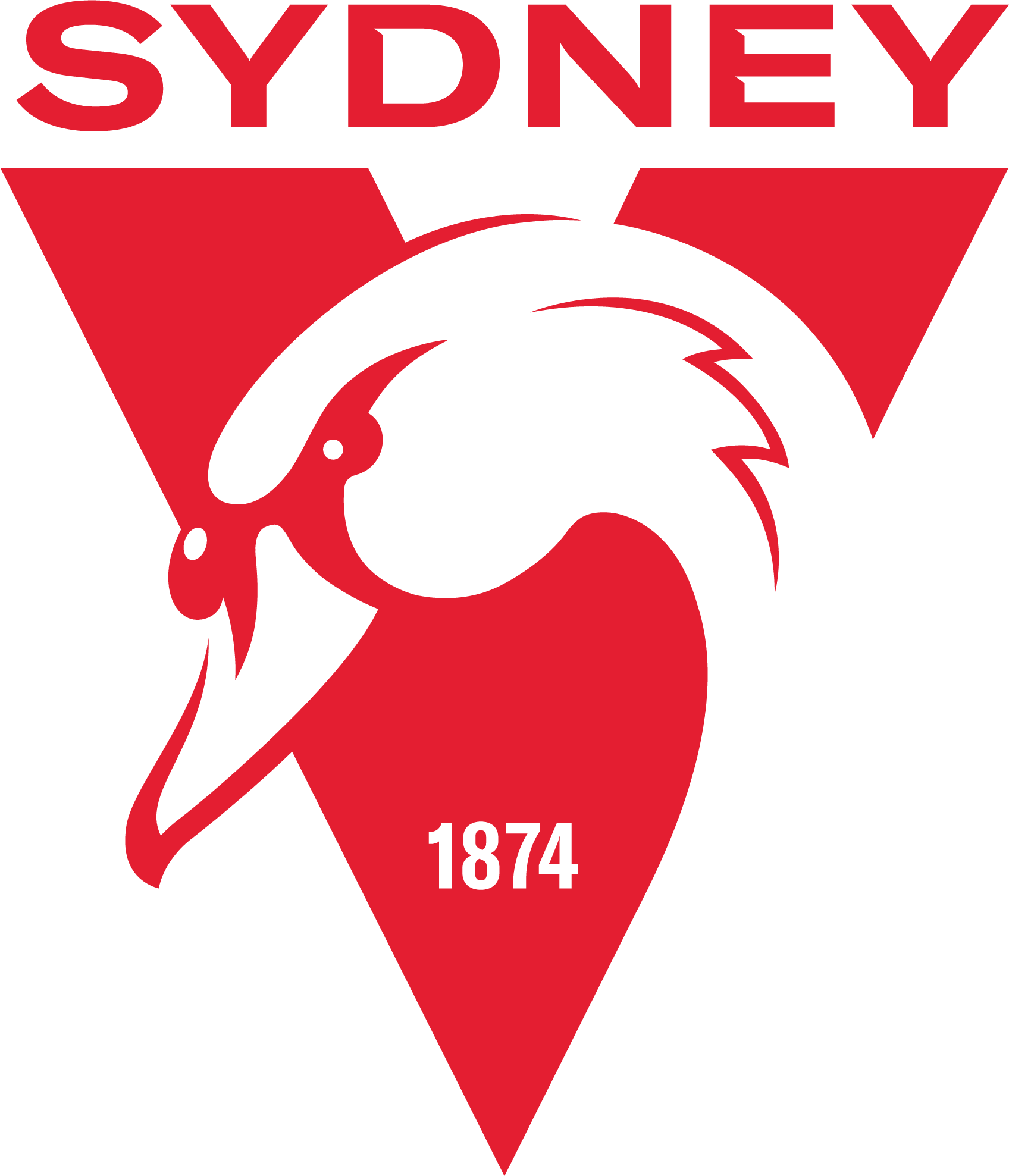 Get fuel for a few hours of cheering on your favourite team.
Going to an AFL game on a Saturday afternoon is about much more than those two hours of on-field action — and it all starts with having a drink and a feed beforehand. After all, you're going to need all the energy you can muster to cheer on your team.
So, we've teamed up with the Sydney Swans to round up a bunch of venues near the team's home ground, the Sydney Cricket Ground, that are perfect for a schooner and spot of dinner before a night game. All of these pubs and restaurants are within a few minutes of the SCG so you can round up the troops and get to the game with a full belly and ready to cheer on your favourite players in red and white.
7

On game day, the atmosphere at Woollahra's historic Light Brigade Hotel is so electric you could stay here and have almost as much fun watching it all unfold on TV as you would at the stadium. Yes, almost, because you're still going to want to make use of that ticket. After all, you're only a 20-minute walk away, and we can guarantee there'll be a swarm of pub patrons making the same voyage to the SCG with you.

This art deco pub has plenty on offer to get the party started — including exclusive food and beverage offers available to Swans members on game days. Head up to the rooftop bar to enjoy lush views over Paddington and the city while tucking into woodfired pizzas, burgers and share plates.

Image: Jasper Avenue

6

Pizza and beer may just be the ultimate game night feast. So if you're going to stick to tradition, we recommend doing it at Dimitri's. Here, the chewy, woodfired pizzas are made with a 100-percent sourdough base and the toppings are anything but boring — think wood-roasted brussels sprouts, delightfully smoky mozzarella, hot honey and the option to add 'nduja on just about anything. And for drinks? Take your pick of beers from inner west breweries The Grifter Brewing Co or Wildflower, cocktails made with Poor Toms gin and several natural wines.

It's all so good, you and your mates will probably spend the entire 18-minute walk to the stadium planning the next visit back. In fact, it closes at 11pm so, pending the game doesn't go into extra time, you may even be able to sneak in a takeaway pie afterwards.

Image: Kimberley Low

5

The Carrington is another eastern suburbs gem that sees an influx of visitors when there's an evening game on. An easy 15-minute stroll from the SCG, this spot balances the old-school pub vibe with Surry Hills' neighbourhood charm — and that includes plenty of local doggos.

Depending on what time of day you'd like to start the festivities, the pub has a deal to take advantage of. If you're heading to a Thursday night match, you can score a $12 steak from 5pm. Meanwhile, $6 beer, wine and sparkling are on offer between 4–6pm every single day, or you could pop in post-afternoon game for $10 cocktails from 9–10pm.

4

We like Yulli's for many reasons — from its superb beer list to its inventive approach to vegan food. And the fact that it's less than a 20-minute walk from the SCG is especially welcoming on game night.

If you're planning to sink a couple of beers throughout the evening, consider the three-course banquet menu here an excellent preemptive strike. For $44 a head (or $38 if you skip dessert), you'll get some of the eatery's best dishes to share, including the roasted eggplant with Davidson plum reduction, edamame and coconut moneybags and tofu san choy bow.

3

When you're going to the footy, there's always someone in your group that insists on getting to the precinct four hours before kick-off — just like your dad heading to the airport before an international flight. Actually, it might be your dad in this case, too. So, if you find yourself around Moore Park with plenty of time to spare, make tracks to El Camino Cantina.

This lively Entertainment Quarter spot is all about taking Tex-Mex to the absolute extreme — from its neon-lit fit-out and giant frozen margaritas to its complimentary corn chips and salsa. You'll certainly be in the mood for all those inevitable Mexican waves that are bound to happen when you get to the game.

2

A self-serve beer fridge, retro Bollywood films flickering on the walls and steaming curries. It's not the most traditional of precursors to a footy match, but the dishes at this rule-breaking Indian joint are by no means traditional either. Led by acclaimed chef Jessi Singh, Don't Tell Aunty is where to head for innovative snacks and punchy curries before a big game.

Start with Colonel Tso's Indo Chinese-style cauliflower and the yoghurt kebab, featuring a hung yoghurt croquette with green chilli and cardamom. Then, share charred fish from the tandoor, served with ginger honey sauce, and short rib korma. If you're wanting an all-out feast, opt for the chef's tasting menu for $65 a head. You might end up having to be rolled the short distance to the stadium, but it'll be worth it.

1

After a long week at work, launching yourself into the high spirits that being a spectator generally requires can be tough. You need a palate cleanser — something that'll help with the transition from office-you to crazed Swans fan. Enter: The Village Inn. The heritage Paddo pub is exactly the kind of welcoming local watering hole that you want to be in after a tough week, thanks to its quirky jumble of taxidermy, warm lighting and communal tables.

Equally comforting is the elevated pub grub, which includes poke bowls, plus all the usual suspects — schnittys, fish 'n' chips, steaks and burgers. Right now, the pub is offering happy hour between 5–7pm (Wednesday to Friday), plus spritzes for a tenner from 5–7pm on Saturday and Sunday, too.
To purchase tickets to a Sydney Swans game at the SCG, head to Ticketek. Then, find more places to visit before or after a game below.
Top image: Light Brigade Hotel by Jasper Avenue
More spots to visit around the SCG