FOOD & DRINK
Concrete Playground's DIY Inner West Brewery Walking Tour
Five stops. Five breweries. All Sydney-made beer.
Concrete Playground's DIY Inner West Brewery Walking Tour
Five stops. Five breweries. All Sydney-made beer.
---
The inner west is home to all things craft beer. You name it, they've got it: from craft focused brewpubs and bars to whole restaurants serving nothing but craft brews. The real draw to the inner west drinking scene, though, is the breweries themselves, many of which only opened their cellar doors recently. They're all into keeping it local and are swiftly replacing bars as the go-to for afternoon sessions. Each brewery is distinct from the next and the beer has that 'just made' freshness because, well, it is fresh — you can quite literally see where it was made.
Keen to try them all? Pick a Saturday and strap on those sneaks — no DD required for this drinking tour.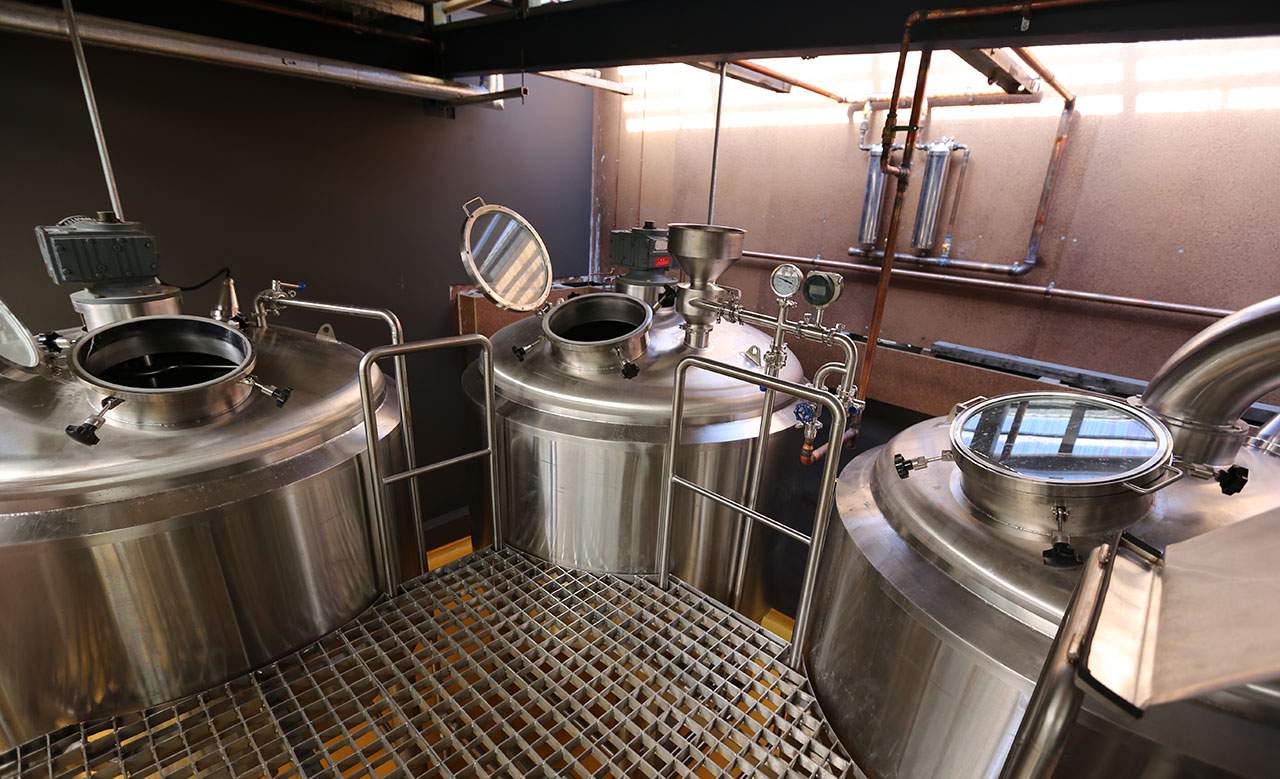 FIRST, A FEW SIMPLE TIPS
Start early — It's easy to lose track of time in a house full of beer. To fit all of these in, you'll need to get to your first brewery for noon opening.
Go with a group — Sharing a beer with friends doesn't just spread the love for local craft — it will also make the walking go by faster.
Take advantage of tasting paddles — The most bang-for-your-buck option, paddles allow you to taste the brewery's range without going overboard.
Schedule a brewery tour — There are few occasions in life when you get to see exactly where the product you're consuming is made. Take advantage of this moment.
Pace yourself — Don't be a hero, you have a whole day of drinking ahead of you. This isn't a pub crawl for rowdy uni kids all wearing the same t-shirt. The breweries are community hangouts where friends gather to chill and grab a beer, best to keep that in mind.
Eat, eat, eat — Drinking on an empty stomach leads to nothing but inevitable sadness; luckily, most of the breweries have food trucks parked outside, some of which are included on our top food trucks list.
NOW, LET'S WALK.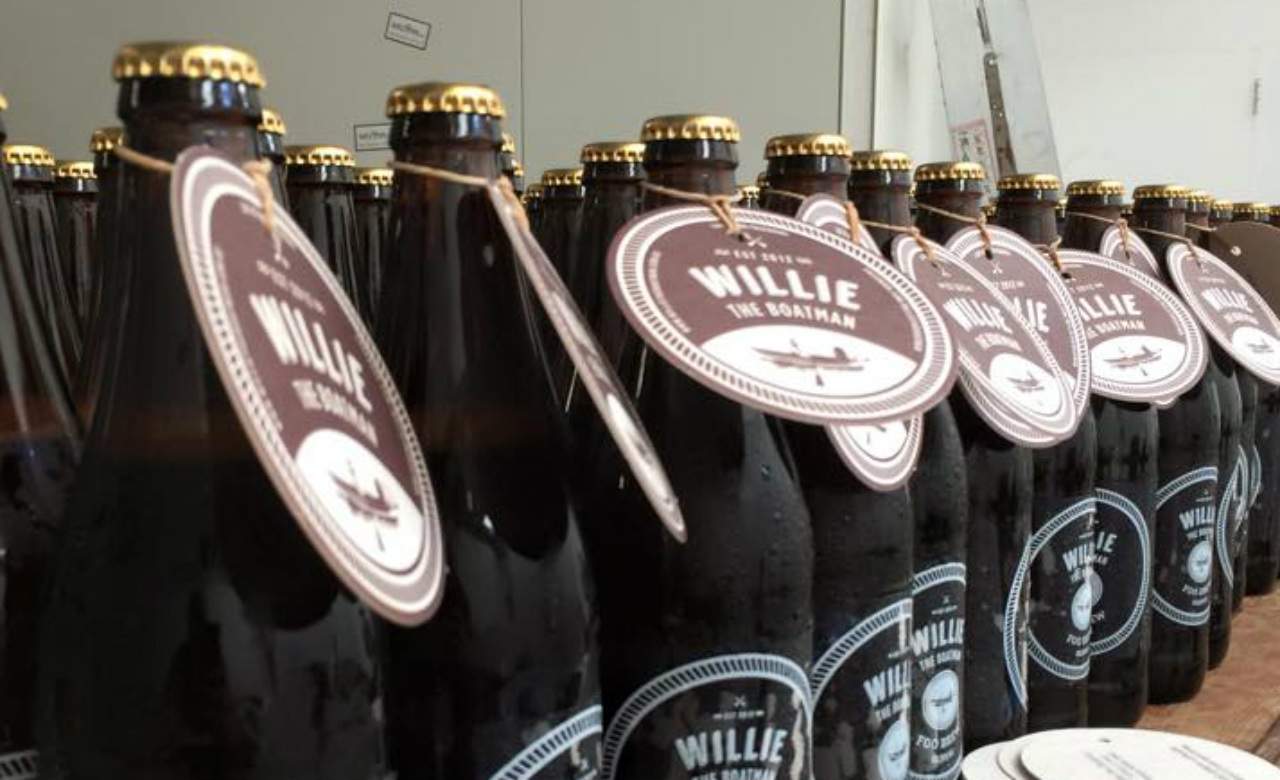 The no frills brewery.
Less bar, more brewery, the simple tasting room is the perfect place to start your trek. Willie the Boatman is an unusual looking brewery with an automated brewing system made of converted milk containers. Their beers, like their brewery, all have fun names and stories — from the easy drinking Foo Brew golden ale to the 6 percent ABV Crazy Ivan IPA. If you're really lucky, they'll have their speciality Albo corn ale on tap (named for the inimitable Labor MP Anthony Albanese); this beer is in a league of its own and could easily keep you at the brewery all afternoon.
202/75 Mary Street, St. Peters. Get there via Sydenham Station or Buses 348, 418 and 422. Open 4–7pm Thursday, 3–9pm Friday, 12–7pm Saturday and Sunday.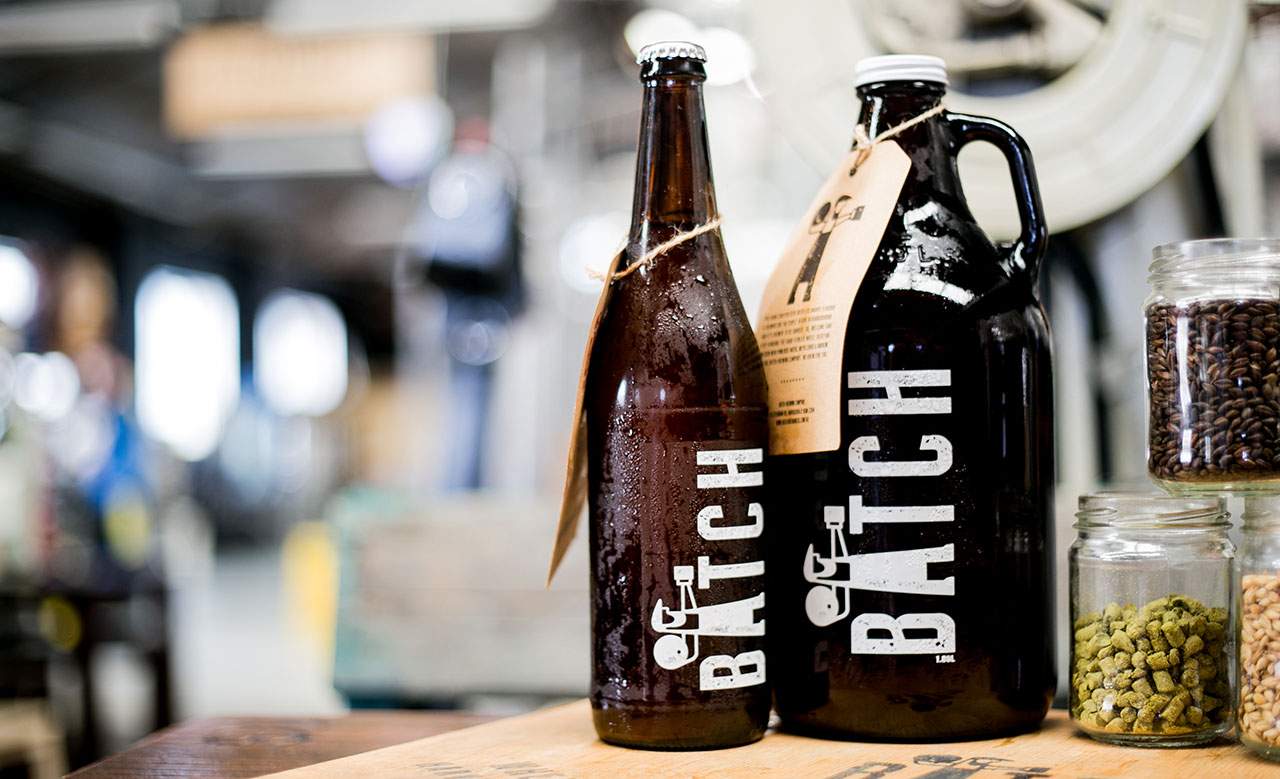 The all-American brewery.
Next, head on over to Marrickville and rock up at Batch Brewing Company. It's no surprise that the Batch guys, American brewers Andrew Fineran and Chris Sidwa, are into big, bold flavours in their beer. Apart from their signature APA, their core beers include a summer farmhouse ale, the West Coast IPA and a nitrogenated milk stout named Elsie. Batch is all about reppin' their neighbourhood and serving the community top-quality beer. The brewery does feel like a local hangout, complete with couches and lounge areas. While you're here, grab their Aussie Ale Trails Guide for more info on breweries and brewpubs around Sydney.
44 Sydenham Road, Marrickville. Open 10am–8pm seven days a week.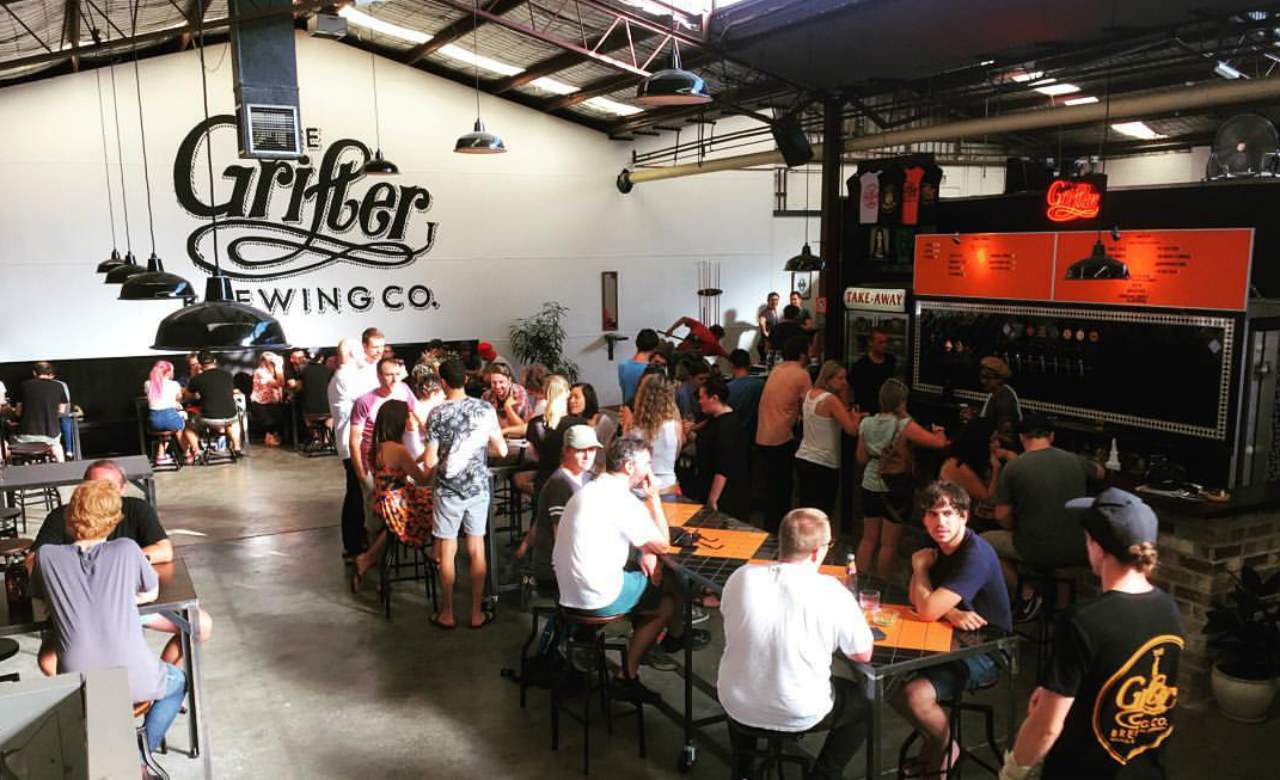 The newly opened brewery.
Batch's Marrickville neighbour, the Grifter Brewing Co., finally opened to the public at the end of 2015. The eight-tap bar is held in a high-ceiling warehouse which maintains an industrial and minimalist fit-out. Though they may be newbies in the taproom game, the Grifter trio have been operating since 2012, churning out some seriously impressive brews. The must-tries include the Omen oatmeal stout, Big Sur IPA and the new Fresh and Clean IPL, which nods to the building's roots as a drycleaners. If you're in for some sport, check out their pool room for a friendly game while you enjoy a few brews.
1/391-397 Enmore Road, Marrickville. Open 4–9pm Wednesday and Thursday, 12–10pm Friday and Saturday, 12–8pm Sunday.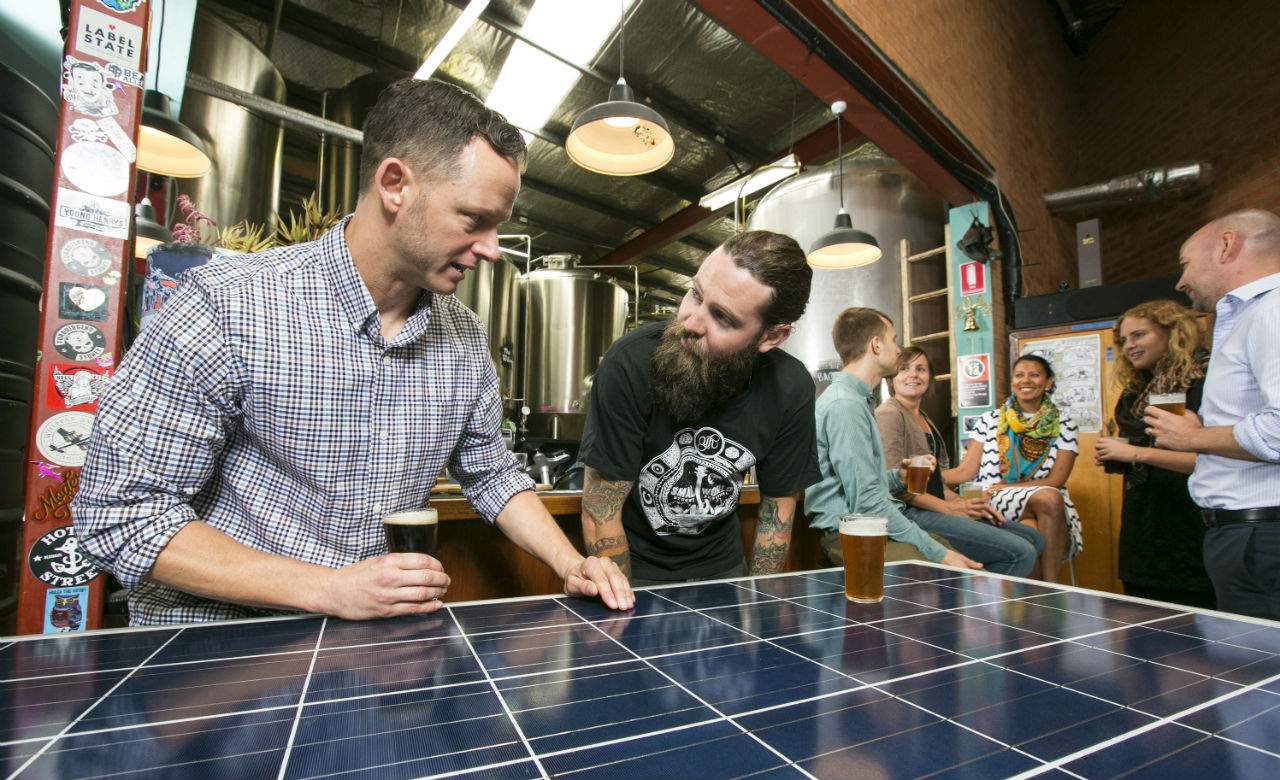 FOURTH STOP: YOUNG HENRYS (15 MIN WALK)
The artsy brewery.
If you're still standing, take an easy walk across town to Young Henrys. Part brewery, part gallery space, the crew behind Young Henrys includes one of Australia's few professional female brewers. Their tasting bar is an artist's hangout where music is always blaring and beer's a-flowing. These masterminds don't limit themselves to beer — their cider and gin game is strong as well, having launched their own Noble Cut spirit last year. The brewery is constantly trying out new angles like chef-inspired beers, restaurant collaboration and community contests/events. They may be local craft, but Young Henrys is a big player in the beer industry as a whole. Plus, they've just gone solar-powered.
76 Wilford Street, Newtown; Open 12–7pm Monday to Friday, 10am–7pm Saturday, 11am–7pm Sunday.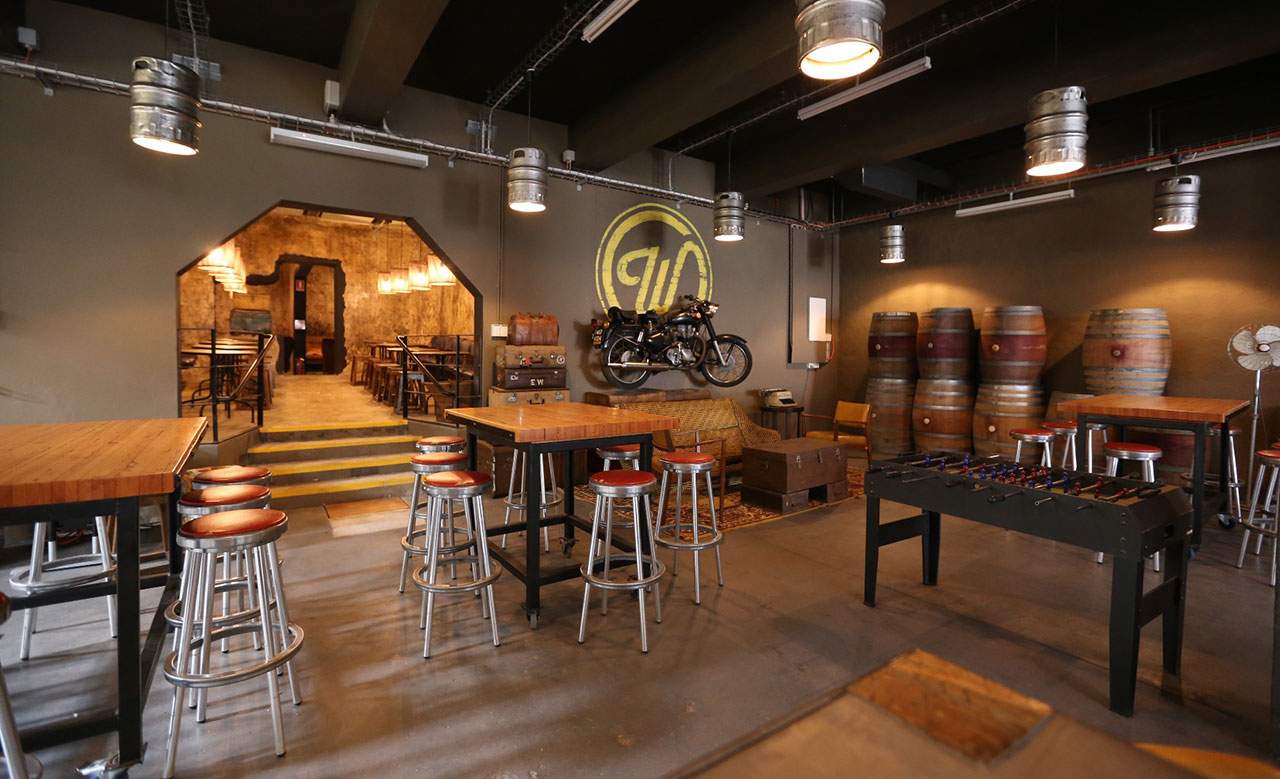 The lost brewery.
As evening draws in, head to the catacombs of Camperdown for Wayward Brewing Co. Already a community staple, this covert laneway location was purposefully chosen to give patrons the sense of being 'lost on purpose'. The massive cellar door houses a 12 tap bar, foosball tables and a labyrinth of rooms filled with upcycled, retro lounge furniture. The beer is a fresh departure from the popularised big, hoppy beers — the core four including the Charmer IRA, Keller Instinct Bavarian Lager, Raconteur Biere de Garde, and FUSAMI Victory IPL. Wayward stays open late, as in 10pm late, and they know how to throw a good themed party, an ideal spot to end on. Go ahead, Carpe Bierum.
1 Gehrig Lane, Camperdown. Open 2–10pm Thursday and Friday, 12–10pm Saturday, 12–8pm Sunday.
Want more Sydney breweries? Pace these ten out.
Published on February 18, 2016 by Marissa Ciampi