TRAVEL & LEISURE
Six Other Things to Do on Christmas Day in Sydney
Contrary to popular belief, the city keeps on turning on Christmas Day — if you're not otherwise engaged, go see a movie, inhale dumplings or picnic in a park.
Six Other Things to Do on Christmas Day in Sydney
Contrary to popular belief, the city keeps on turning on Christmas Day — if you're not otherwise engaged, go see a movie, inhale dumplings or picnic in a park.
If you're not attending a Christmas lunch to devour five different kinds of roast meats, Christmas Day can be a little up in the air. No, your regular coffee place won't be open, brunch will not be happening (sorry) and you can't even head into Woolies for some milk and some beers.
But don't panic: things are still on, public transport is running (to a weekend timetable) and 7-Eleven will remain open for emergency packets of chips and gum. And, as a gift from us to you, we've put together a few things that you can do if you're in town with nothing to do, don't celebrate Christmas or are otherwise uninterested in the big day.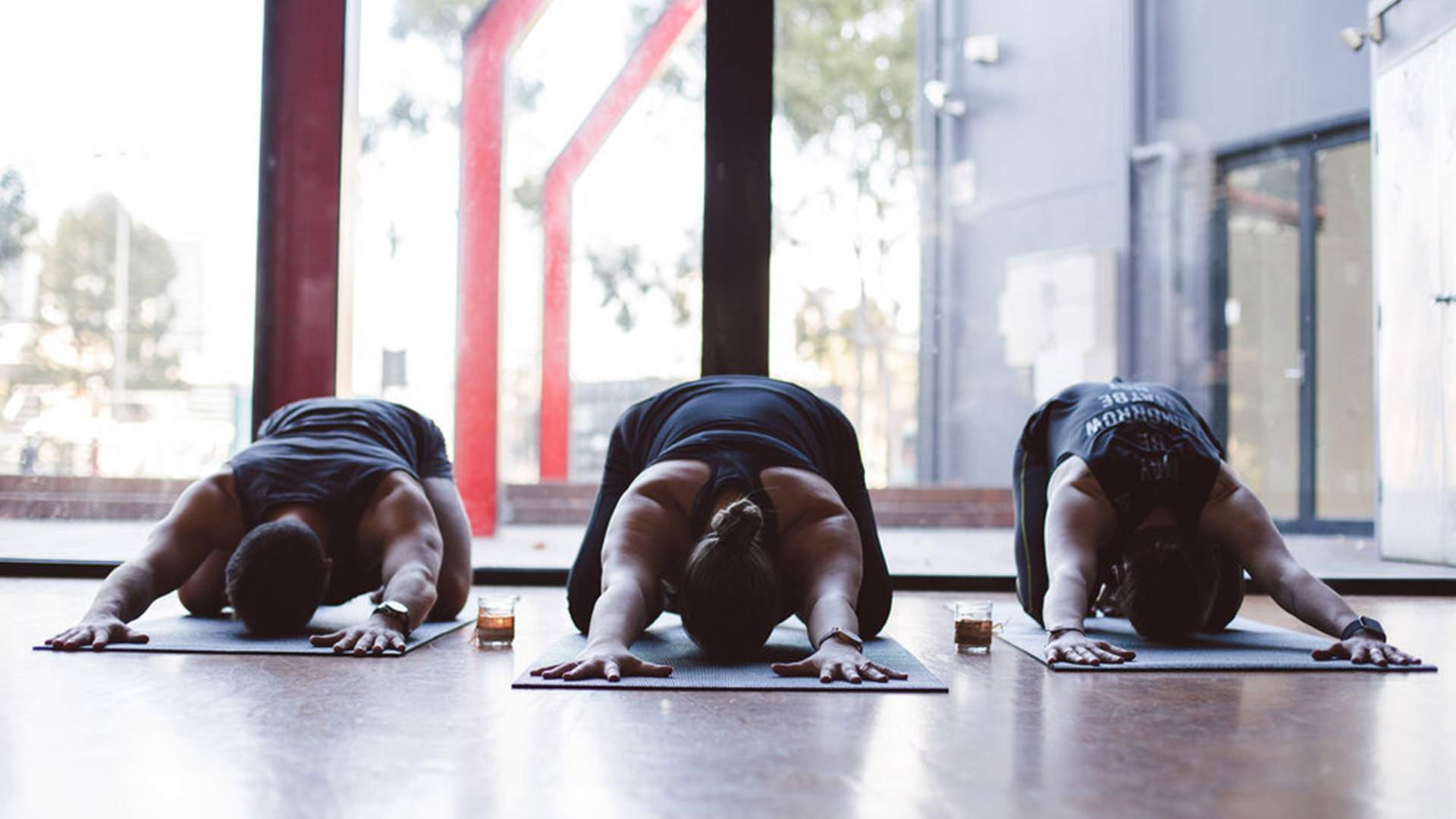 START THE DAY WITH SOME YOGA
Take a deep breath and exhale all the chaos of this time of year at a Christmas morning yoga class at Egg of the Universe in Rozelle. It's an all-inclusive flow class, meaning even novices can come along with their nan, best mate or friendly neighbour and feel like they are apart of something special. As well as an opportunity to start the day off right and get the blood flowing with some community vibes, all proceeds from the $15 class will go to Twenty10, to help LGBTIQ+ youth with social, housing, medical and community support.

INHALE SOME DUMPLINGS
Sure, most of Sydney shuts down for Christmas Day. However, one location that'll remain pumping is Chinatown. A mainstay of the Haymarket Christmas lunch is yum cha at the Marigold, whose holiday dining room may be only slightly less packed than its usual state of chockers. If the Marigold isn't your thing, check out smaller competitors by taking a wander around the rest of Chinatown. Sussex or Dixon streets will have something for you. And, if you're after something else, Fratelli Fresh's various outposts, Balmain's Efendy, Canterbury's Vecino and Neptunes in Brighton Le Sands are among the other places keeping their doors open around town.

SEE A MOVIE
Seeing a movie is never a bad idea — just think of the price of the movie ticket, large popcorn and Diet Coke as a Christmas gift from you to you. How sweet. With Palace Norton Street and Event Cinemas on George Street screening films all day, you can avoid the Boxing Day release mayhem. If you haven't seen it yet, catch the conclusion of the epic saga with Star Wars: The Rise of Skywalker, find out if Cats is just as bonkers as the trailer implied, laugh at Taika Waititi's World War II satire Jojo Rabbit, or, avoid your own dysfunctional relatives by watching someone else's in Knives Out.

HAVE A PICNIC
They can take our ability to go to the supermarket or get pizza, but they'll never take our freedom to languish in public parks. While you may find it tricky to buy edible supplies on Christmas Day (with the exception of Newtown's Continental Deli), you can certainly picnic to your hearts content because most parks are open all the time, including the Royal Botanic Garden. So, get organised on Christmas Eve, pack a picnic rug and a bottle of champagne and — weather permitting — have a dreamy day in the gardens, or one of these awesome picnic spots.

HANG OUT WITH ANIMALS
Depending on how you see it, animals either never get time off, or get every day off. Either way, you can take advantage of their keepers' equally unwavering work ethic by joining them and their charges for a day of festive giraffe ogling and jaunts through the nocturnal enclosure or get your Happy Feet on with a stroll around the penguin pen. Or perhaps check out wildlife without the exxy cost at Darling Harbour's Wild Life Sydney Zoo. Taronga is open from 9.30–5pm, and the new Sydney Zoo is open 9am–5pm.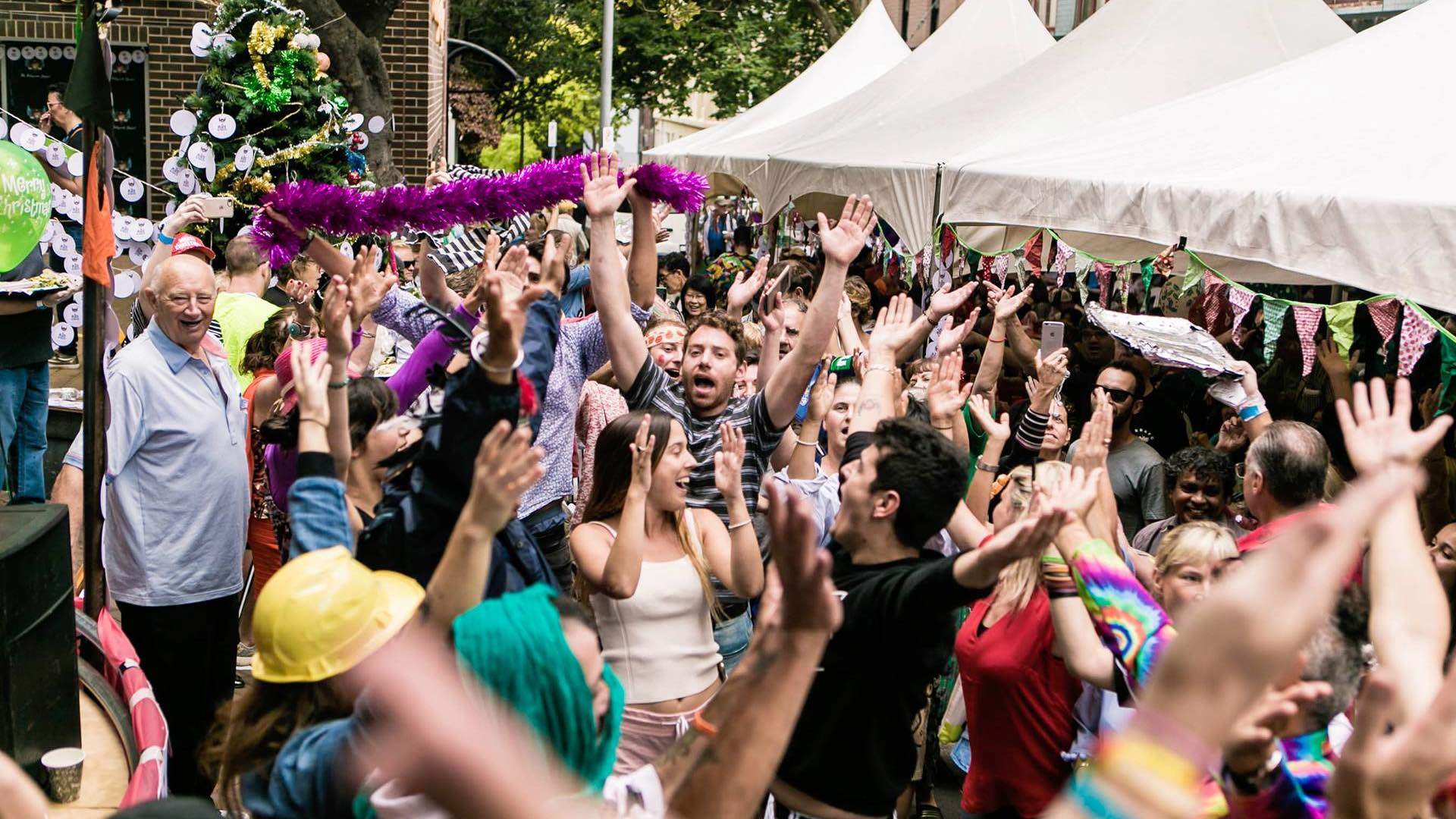 ATTEND OR HELP OUT AT A CHARITY LUNCH
If you're missing out on Christmas by circumstance, not by choice, The Wayside Chapel puts on a Christmas with an open invitation. There's a beach barbecue with bingo and an open mic session at the Bondi Surf Lifesaving Club, while its annual Street Party shuts down Hughes Street in Potts Point from 10.30am. It fills a dual obligation: it provides food, gifts and a welcome to those in financial need, but it's also open to anyone feeling the need to dip into a borrowed community for this one day when the maddening crowds completely disappear. You can join their service if you feel devotional, but the main offer here is a drop-in Christmas for those without one: meals, a street party, music and some good company that you might not normally keep.
In the inner west, Marrickville Metro Woolies and the Salvation Army will be hosting a Christmas breakfast barbecue for anyone who might feel like they don't have anyone else to spend the day with. You'll find it at 34 Victoria Street, Marrickville, from 8.30–10am.

Words by Leisha Kapor, Zacha Rosen and Sarah Ward.
Published on December 20, 2019 by Concrete Playground