Nine Spots Where You Can Camp, Hike and Swim with Your Dog in New South Wales
Camp riverside, explore a few Blue Mountains waterfalls and splash around at a 24-hour off-leash beach at these dog-friendly nature spots in NSW.
There's nothing quite like exploring the great outdoors with your best mate by your side. We're referring, of course, to your four-legged friend, not your human kind.
To help you get started, we've put together this list of camping, hiking and swimming spots in New South Wales where your pup is just as welcome as you are. Whether it's riverside camping, exploring a few Blue Mountains waterfalls or splashing around at a 24-hour off-leash beach, this list has you and your doggo covered.
Recommended Reads:
The Best Dog-Friendly Bars, Restaurants and Cafes in Sydney
The Best Free Camping Sites in NSW
The Best Dog-Friendly Hotels in Sydney
The Best Multi-Day Hikes in NSW
DOG-FRIENDLY CAMPING
MYSTERY BAY CAMPGROUND, SOUTH COAST
Located five hours down the coast from Sydney, Mystery Bay Campground is set directly along a stunning stretch of ocean, and your pup is invited to share every bit of it with you. It's definitely a more rustic campsite than the two below, with cold showers, pit toilets and unpowered camping on offer (though firewood is available onsite when there isn't a fire ban).
But it's a chance to truly unplug and unwind with your best mate. Go for a swim or a surf in turquoise waters, then explore the region's rocky coves together. On the way in, don't forget to stop off at Narooma, where you can grab provisions.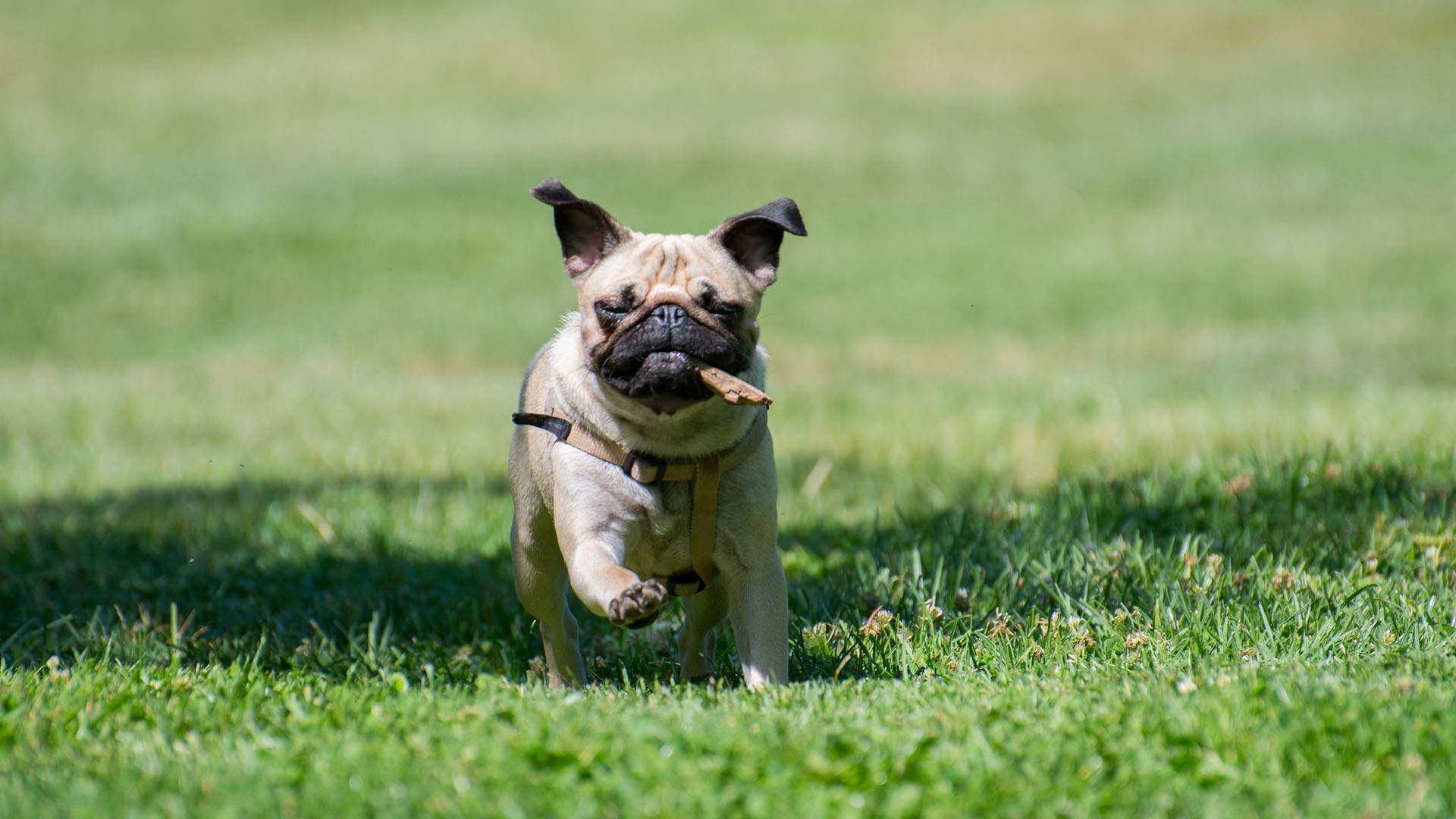 RIVERWOOD DOWNS, BARRINGTON TOPS NATIONAL PARK
Set near Barrington Tops National Park, three hours north of Sydney, the Riverwood Downs campground offers riverside sites, hot showers, laundry facilities, a kiosk and — most importantly — welcomes your pup with open arms. Campers can choose between powered and unpowered tent sites, both of which sit near the mountain river that extends five kilometres through the Monkerai Valley campsite.
Located 2.5 hours north of Sydney, this 750-acre, award-winning property lets your pet roam on- and off-lead, with plenty of mountains trails and watering holes in reach.

WEE JASPER RESERVES, WEE JASPER
A dog lover's paradise, Wee Jasper Reserves is home to four camping sites — Billy Grace, Fitzpatrick Trackhead, Swinging Bridge and Micalong Creek — all of which are pooch-friendly. While camping at Wee Jasper is unpowered, some of the sites do offer other 'luxe' amenities such as flushing toilets, hot showers, barbecues and picnic tables.
Located four hours southwest of Sydney, the campgrounds offer everything from wild caves and bushwalks to swimming, kayaking and fishing. Just be sure to book ahead, with camping costing $17 per night.
DOG-FRIENDLY HIKING TRAILS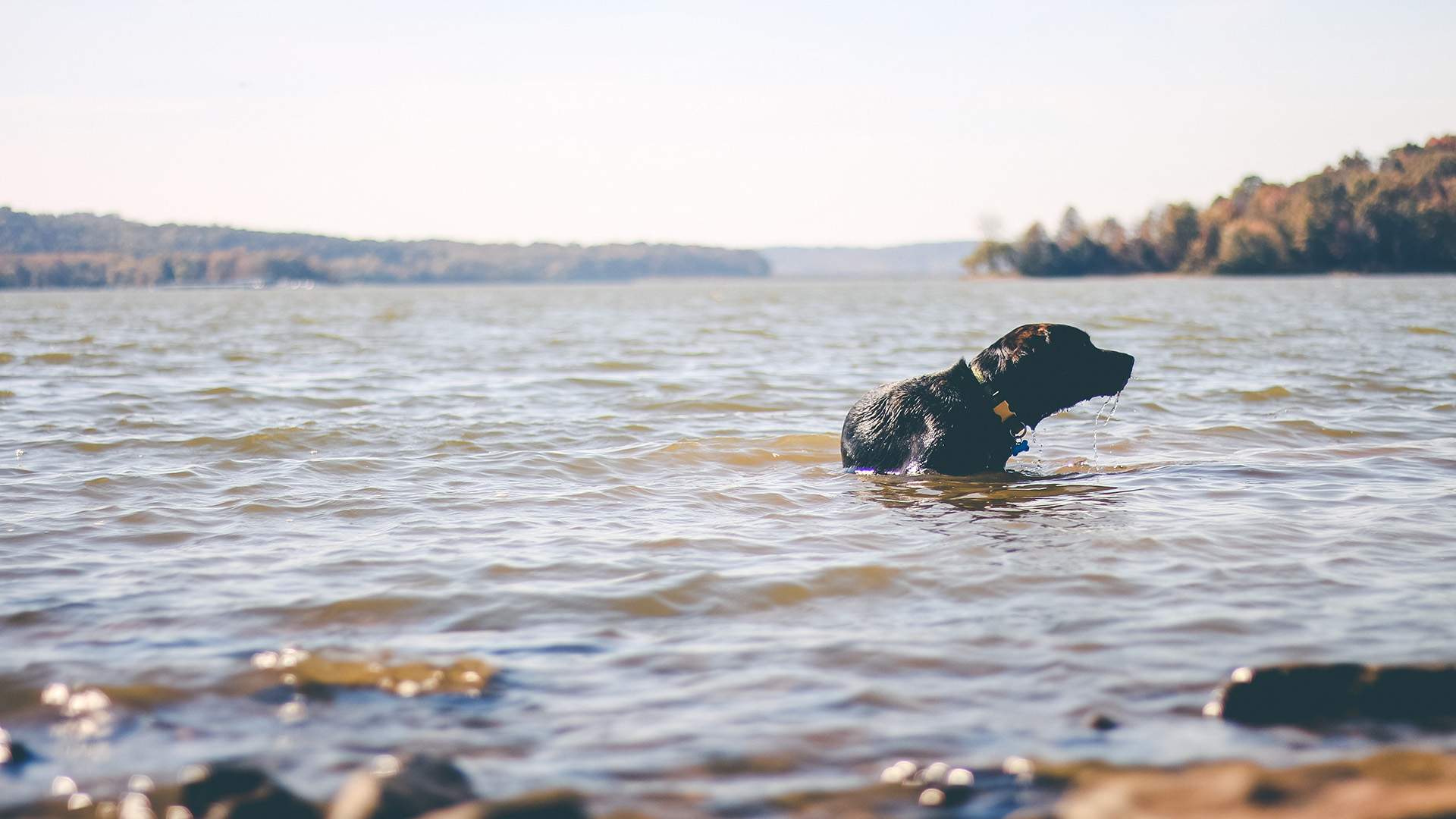 SPIT BRIDGE TO MANLY, NORTHERN BEACHES
One of the best coastal walks in Sydney, Spit Bridge to Manly is all the better with your pup by your side. Unfortunately, your doggo is not allowed within the Sydney Harbour National Park section of the hike (at Dobroyd Head), but it's easily avoidable on this walk — and the rest of the trek is completely dog friendly.
Start this nine-kilometre trip with a swim at Spit Reserve, where fur babies are welcome and allowed to roam off-leash at certain times. Then, cross the bridge and hike along the Fisher Bay Walk. Stop off for another sand run at Sandy Bay on the way, which is also a pooch's paradise. Instead of continuing along the coast on the Clontarf Track, turn into the lovely residential streets of Balgowlah Heights. From here, you can link back up with the coast (outside of the national park) and continue on your way to the Manly Wharf.
SOUTH LAWSON WATERFALL CIRCUIT, BLUE MOUNTAINS
While the Blue Mountains National Park is generally off-limits to your furry friend, there are some pockets of the region that allow pups. Set outside the national park in Lawson (near Wentworth Falls), the South Lawson Waterfall Circuit is a well-known hike for humans and their four-legged pals alike.
The three-kilometre trail passes four waterfalls on the way — including Adelina Falls, the sand-lined Federal Falls, Cataract Falls and the epic cascades at Junction Falls. This trek is great in summer, as you and your dog can avoid the bulk of the heat with this high-altitude hike.
SECOND PONDS CREEK WALKING TRACK, ROUSE HILL REGIONAL PARK
Located within The Hills district just 1.5-hours north of the CBD, the Rouse Hill Regional Park is a bush escape set within the Sydney boundaries. Your dog is allowed on-leash throughout the park (except for in the hired pavilions and children's play areas).
Go for a jog around the short but sweet Second Ponds Creek Walking Track, which is mostly flat but will get your heart pumping. The scenic trail will take you through woodlands and past the park's picturesque pond. After your bit of exercise, relax on the grass or enjoy a barbecue in the picnic area — just be sure to share those snags with your best mate.
DOG-FRIENDLY SWIM SPOTS
WASHERWOMANS BEACH, BENDALONG
Located around three hours from Sydney on the south coast, Bendalong's Washerwomans Beach is home to calm, turquoise waters and an 840-metre stretch of golden sands — plus doggos aplenty. The tree-lined beach is a 24-hour off-leash area, offering heaps of space for your pup to roam free.
Set between Dee Beach and Bendalong, the curved shape also protects Washerwomans from large swells. This makes it a safe place to take your dog for a dip without worrying about overpowering waves. Even after spending hours on these shores, your pooch won't want to leave — and neither will you.

CURRARONG BEACH, CURRARONG
If striking blue water set among rock formations and beach caves are your (and your dog's) thing, look no further than Currarong Beach. Located just under three hours' south of Sydney, this coastal beauty offers sheltered swimming (or kayaking) for you and your pup. It's off-leash at different times depending on the season, so check the Shoalhaven website before letting Fido roam free.
On the way down south, don't forget to stop off at Shoalhaven Heads, which has its own 24-hour off-leash areas along the expansive Seven Mile Beach — it spans 12 kilometres and is located about 45-minutes north of Currarong.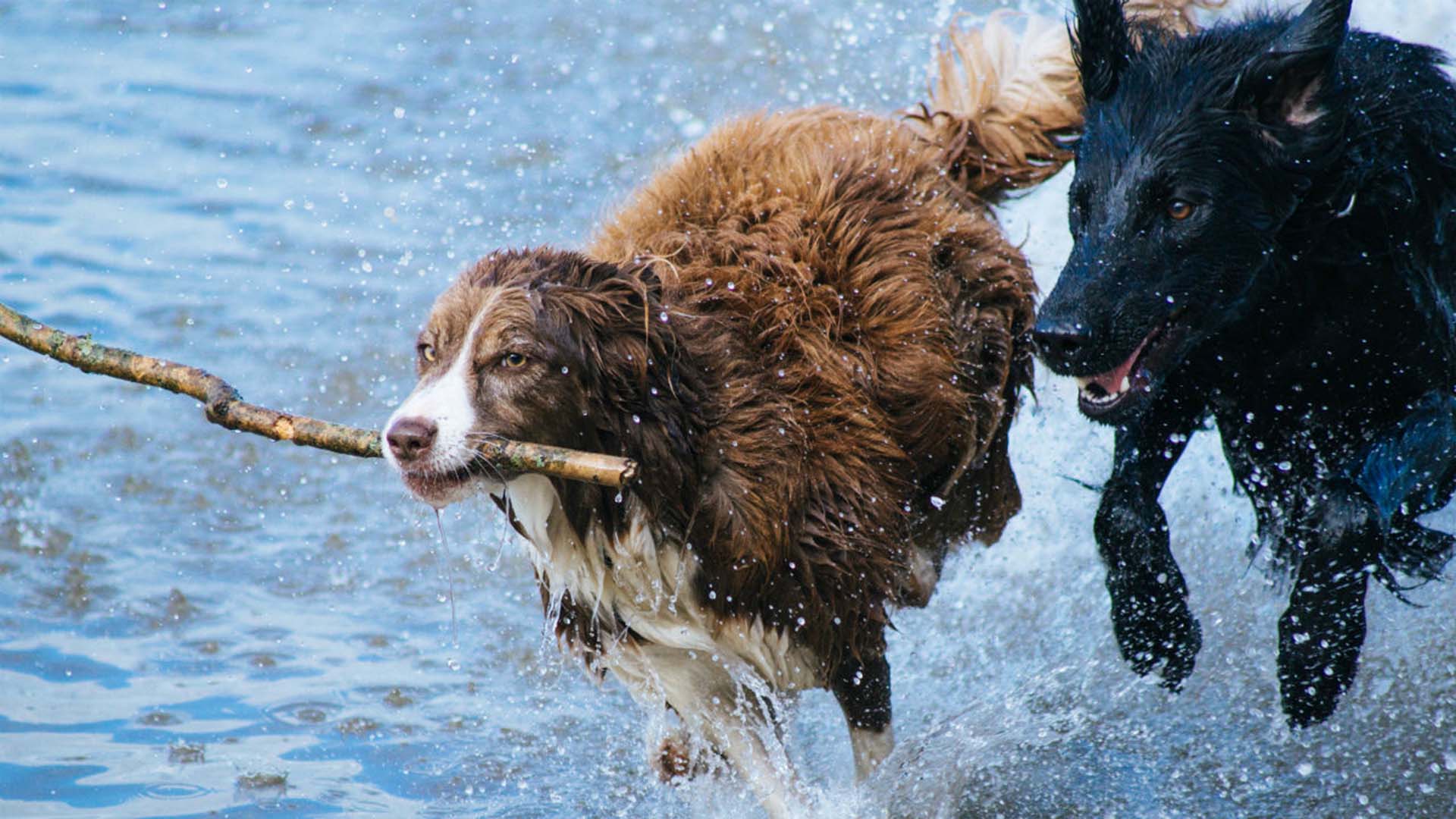 ROWLAND RESERVE DOG PARK, BAYVIEW
You don't have to travel far from Sydney to enjoy the waves with your pup, either. Go for a frolic at Rowland Reserve, which is 45 minutes north of the CBD, in between Newport and Mona Vale. The park is open 24 hours, it has drinking water available and occasionally dog washing facilities on the weekend. Plus, pooches can swim to their heart's content.
There's a big sandy spit, and the water's pretty shallow, so your pooch won't find itself (literally) in the deep end. Once your pup is done frollicking, you can also head over to The Newport, which also welcomes four-legged friends.
Concrete Playground Trips
Book unique getaways and adventures dreamed up by our editors