Qantas Is Giving Flight Discounts and Frequent Flyer Points to Aussies Who've Been Fully Vaccinated
You can also go into the draw to win a year's worth of flights, accommodation and fuel.
If you're itching to head off on a long-awaited, well-deserved overseas getaway once Australia's borders reopen to international travel, then getting vaccinated is likely part of your pre-travel plans. And, once you get both of your jabs, you'll be eligible to receive an extra bonus to put towards your next holiday thanks to Australian airline Qantas.
Via its newly launched 'Been vaccinated? Be rewarded' vaccination incentives initiative, the Aussie carrier is handing out flight discounts, frequent flyer points and status points to Australians who've been fully vaxxed. Everyone over the age of 18 who has received both jabs can score their choice of one of the three rewards — as long as you're a member of Qantas' frequent flyer program. You can pick between a $20 flight discount for a Qantas or Jetstar flight, 1000 Qantas points or 15 status credits (which you need to move up tiers in the airline's frequent flyer scheme).
If you've already had both doses of a COVID-19 vaccine and you're a member of the carrier's frequent flyer program, you can hit up the Qantas app from 8am on Tuesday, August 24 to claim your reward. Otherwise, once you've had both jabs — with Australia's vaccination rollout opening up to Aussies aged between 16–39 from Monday, August 30 — you can then do the same. Qantas frequent flyer membership is free, too, if you're not yet onboard.
Also up for grabs: a year of flights, accommodation and fuel, worth around $85,450, which'll be given to eight people — one from each state and territory. To have your travel covered for a year, you'll need to win the prize draw. But, as soon as you hop onto the Qantas app to claim your other reward, you'll automatically be put in the running for the big giveaway, which'll let you jet between any destination that Qantas and Jetstar fly to and from once borders begin to reopen.
Keen to nab a flight voucher, some points or credits? And to give yourself the chance to win a year of free flights, accommodation and fuel? You can claim away until Friday, December 31 — with just one claim per person, obviously — and then the mega prize winners will be announced in January 2022.
Also, if you're wondering how you'll verify that you've been vaxxed in order to nab your Qantas reward, you'll need to use the Medicare app to access and upload your COVID-19 digital vaccination certificate before you're able to select your chosen option. The airline will then delete the certificate information once you've been through that verification step.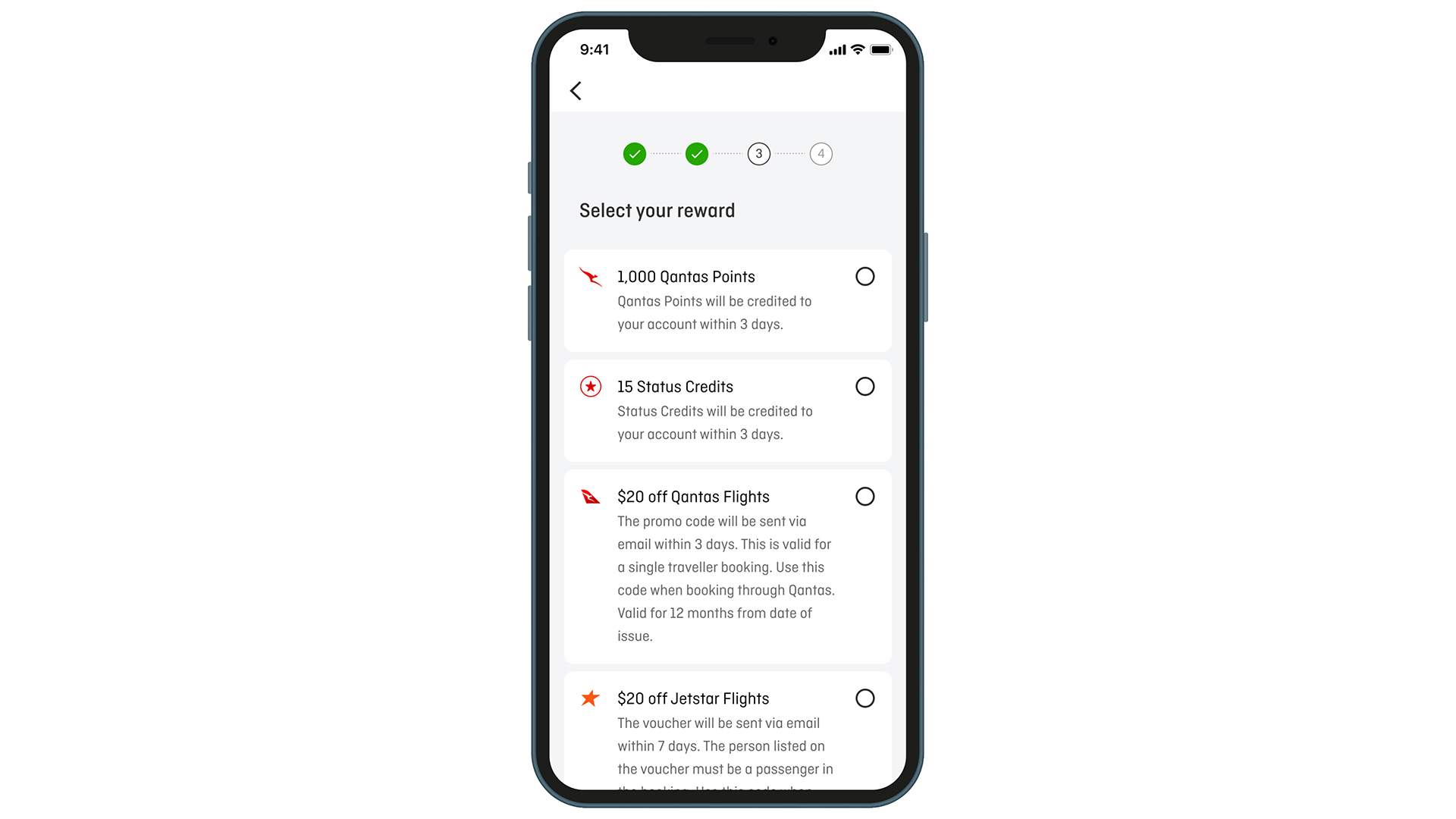 Announcing the scheme, Qantas Group CEO Alan Joyce said that "getting vaccinated is an important step that every Australian can take that brings us that little bit closer to life as we knew it. As the national carrier, we want to recognise those who have made the effort to protect themselves and the community."
Virgin Australia has also announced that it'll be launching a new competition called VA-X & Win, which will hand out millions of Velocity Frequent Flyer Points and dozens of free flights to Aussie who've had the jab — and make one person a Velocity Points millionaire, with the lucky winner then able to put those points to plenty of use. It hasn't opened the campaign yet, or announced how you'll prove you're eligible, how to enter and exactly what prizes will be on offer, as it has opted not to do so until COVID-19 vaccines are made available to all Australian adults.
If you're eager to look for vaccination clinics — to get vaxxed now, or to plan ahead for when you can get the jab — you can check out a handy online map that collates vaccination hub, clinic and GP locations. It covers all Australian states and territories, including New South Wales, Victoria and Queensland.
To redeem your reward from Qantas' 'Been vaccinated? Be rewarded' vaccination incentives campaign, head to the Qantas app from 8am on Tuesday, August 24. For further details about the initiative, head to the airline's website.
Top image: Brent Winstone.