Singapore Is Opening Up Quarantine-Free Travel to Vaccinated Australians on November 8
A travel bubble between Australia and Singapore was first floated back in March, and it's finally becoming a reality.
Keen for an overseas holiday as soon as you can possibly take one? Aren't we all — and Australians can now add Singapore to their list of international destinations. A quarantine-free travel arrangement between the two countries was first floated back in March, and it'll finally kick in on Monday, November 8.
At present, this'll be a one-way setup, allowing double-vaccinated Australians to enter Singapore without quarantining. Dubbed a 'vaccinated travel lane (VTL)' by Singaporean authorities, it'll commence just a week after Australia's international border restrictions ease to once again permit Aussies to leave the country for holidays.
Here's how the VTL will work: if you've had two jabs, you can enter Singapore without quarantining, although you will need to undergo COVID-19 Polymerase Chain Reaction (PCR) testing. If you're travelling with kids aged 12 years and under who aren't vaxxed, they'll be allowed to enter Singapore, too — as long as you're double-vaccinated.
Obviously, double-vaxxed Aussies will be allowed to return back to Australia after their Singapore trips; however, Australia isn't opening up to overseas holidaymakers as yet — which is why it's a one-way arrangement
Singapore has already established VTLs with a range of countries, including Germany, Brunei, Canada, Denmark, France, Italy, the Netherlands, Spain, the United Kingdom and the US. Switzerland will also join the arrangement on November 8, with South Korea following on November 15.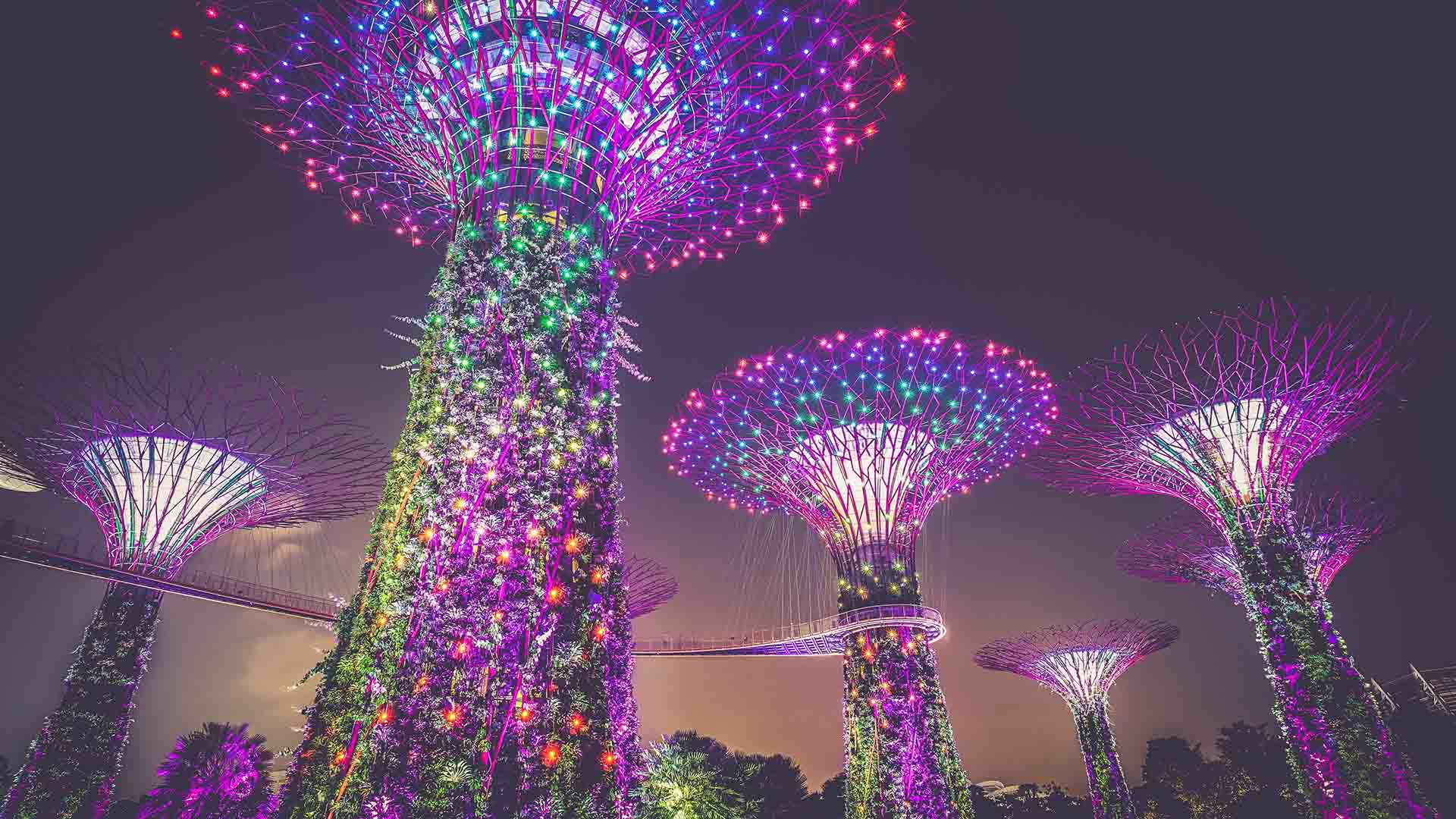 When it was first suggested at the beginning of 2021, the Australia–Singapore arrangement was expected to start in July, but that clearly didn't happen. Then, in June, Australian Prime Minister Scott Morrison met with his Singaporean counterpart Lee Hsien Loong, with the pair releasing a joint statement affirming that they were working towards the travel arrangement.
Singapore follows countries such as Fiji and Thailand in revealing when they're reopening to holidaying Australians.
If you're currently thinking about booking flights, Qantas has already announced fares from Sydney from Tuesday, November 23.
To find out more about the status of COVID-19 in Australia and how to protect yourself, head to the Australian Government Department of Health's website.
Published on October 27, 2021 by Sarah Ward