TRAVEL & LEISURE
Sydney's Most Extraordinary Spa Experiences
Check into a Roman-style pool or treat yourself to a massage followed by a long, long lunch.
You work hard, you play hard and gosh you should get to relax hard, too. And what better way to do that, than with a healthy dose of luxury down at your local day spa? Kicking around in a comfy robe, being pampered like a boss and having all the time in the world to enjoy yourself, stress-free. Well, that idyllic image is an easy one to tap into, since Sydney is home to a vast array of top-notch spa destinations. Whatever your budget, skin type, or go-to massage style, there's a luxurious spa treatment for you right near the CBD. Go get your glow on and thank us after you've found your inner peace.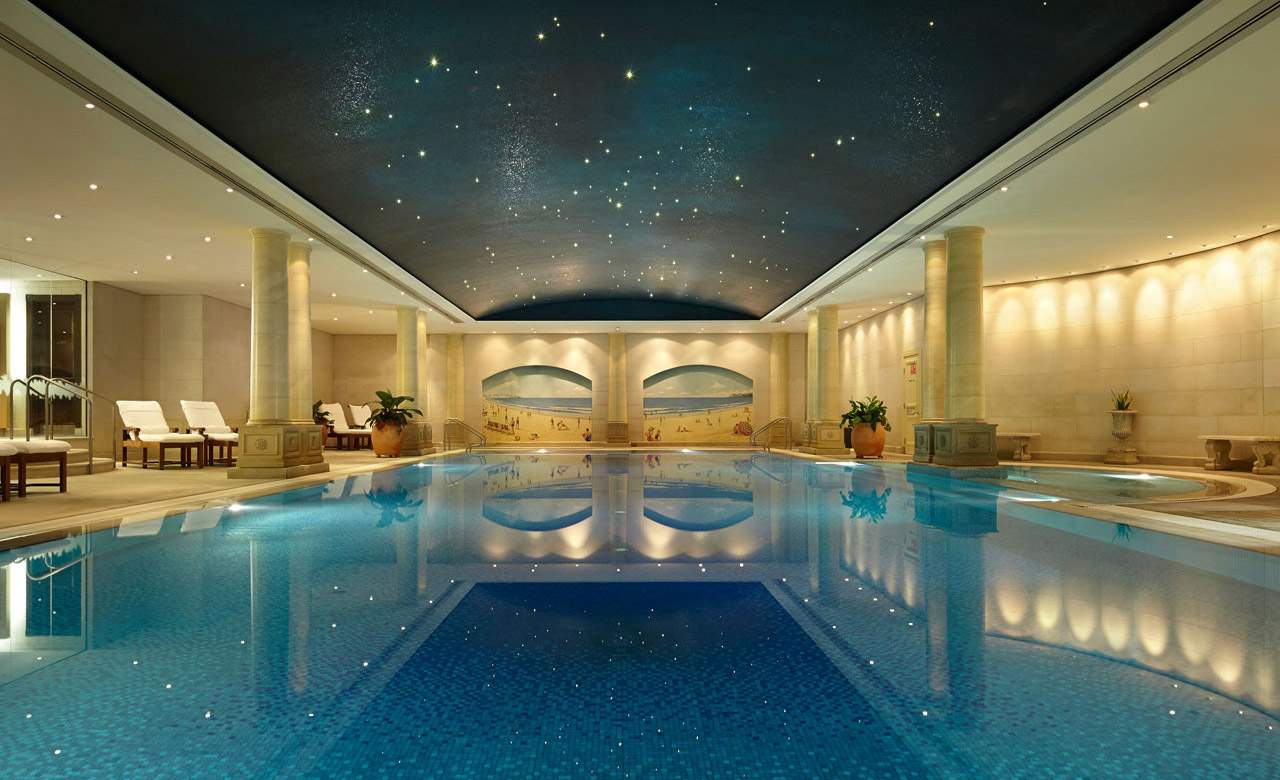 THE DAY SPA AT THE LANGHAM, CBD
There's a whole stack of reasons to treat yourself to a stay at The Langham. The indoor pool looks like it's straight out of a Roman cinematic epic and The Day Spa is no less impressive. Embracing the motto of 'detox, renew, relax and rejuvenate', this one offers the full range of luxurious treatments, which, as expected, come at a very luxurious price. Choose from a variety of standalone facials and massages, or really settle in with a multi-treatment package — like the Velvet Experience, an all-inclusive three-hour session that includes a body exfoliation, full-body massage and tailored facial treatment. If you're keen to go all out, it's priced at $470 Monday–Thursday (or $490 Friday–Sunday).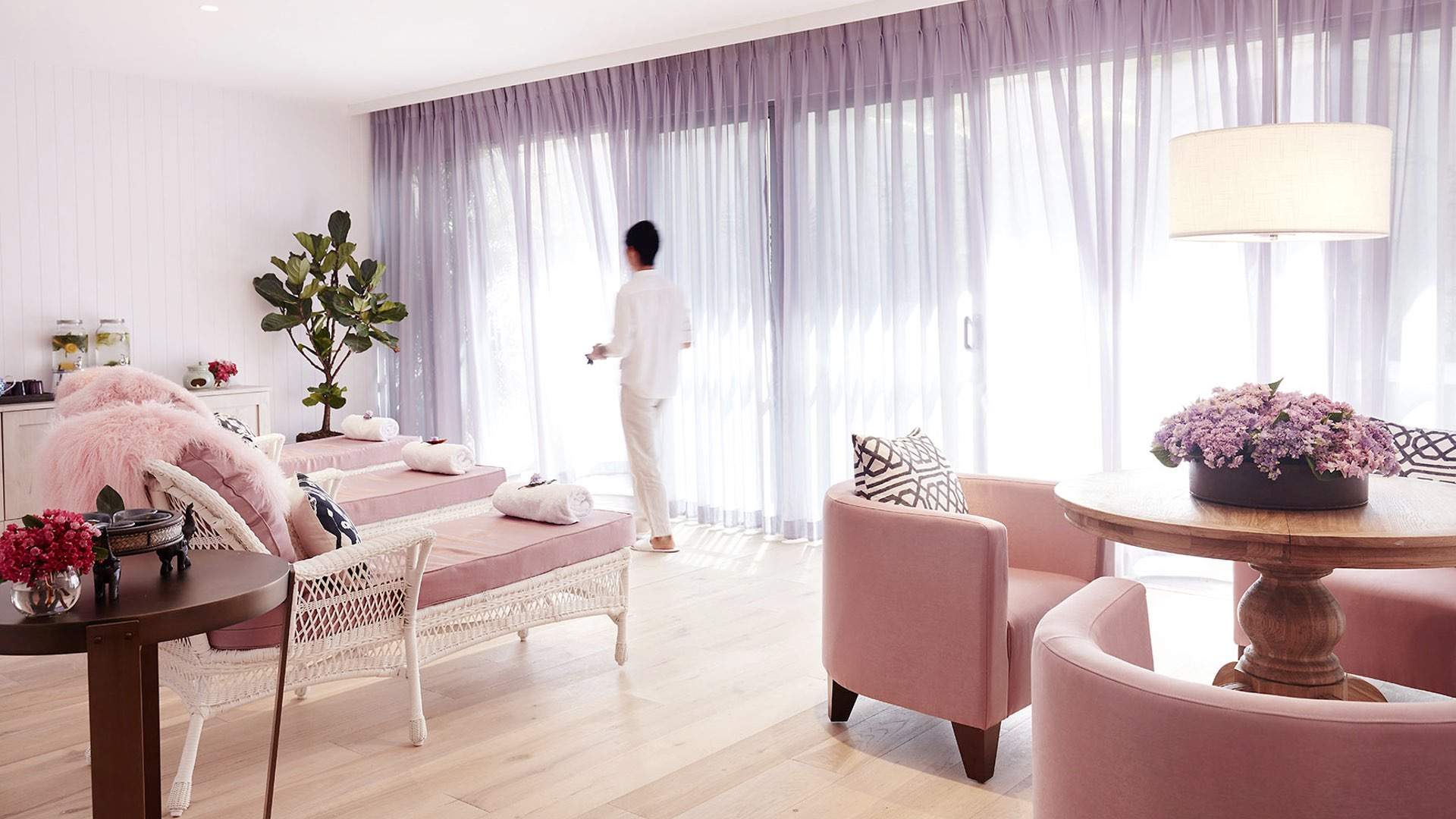 SOL SPA, VAUCLUSE
A plant-filled Sydney restaurant serving up locally sourced health food and dotted with millennial pink armchairs is nothing unusual — but the fact that The Botanica Vaucluse also has a day spa really takes these trends to a new level. The Sol Spa, which sits adjacent to its sister restaurant, is up there among Sydney's more opulent experiences. Therapists use aromatic oils and herbs to revitalise guests, while facials and massages are accompanied by holistic treatments, plus detoxifying and antioxidant therapies. You might re-energise that skin with a 45-minute natural mineral body scrub ($90), destress with a spot of facial acupressure ($95), or treat weary muscles to a full-body magnesium therapy massage ($160). Though for some full-blown indulgence, look no further than the menu of blissful spa packages, starting from $200. When you're done, pop over to the restaurant for a feed.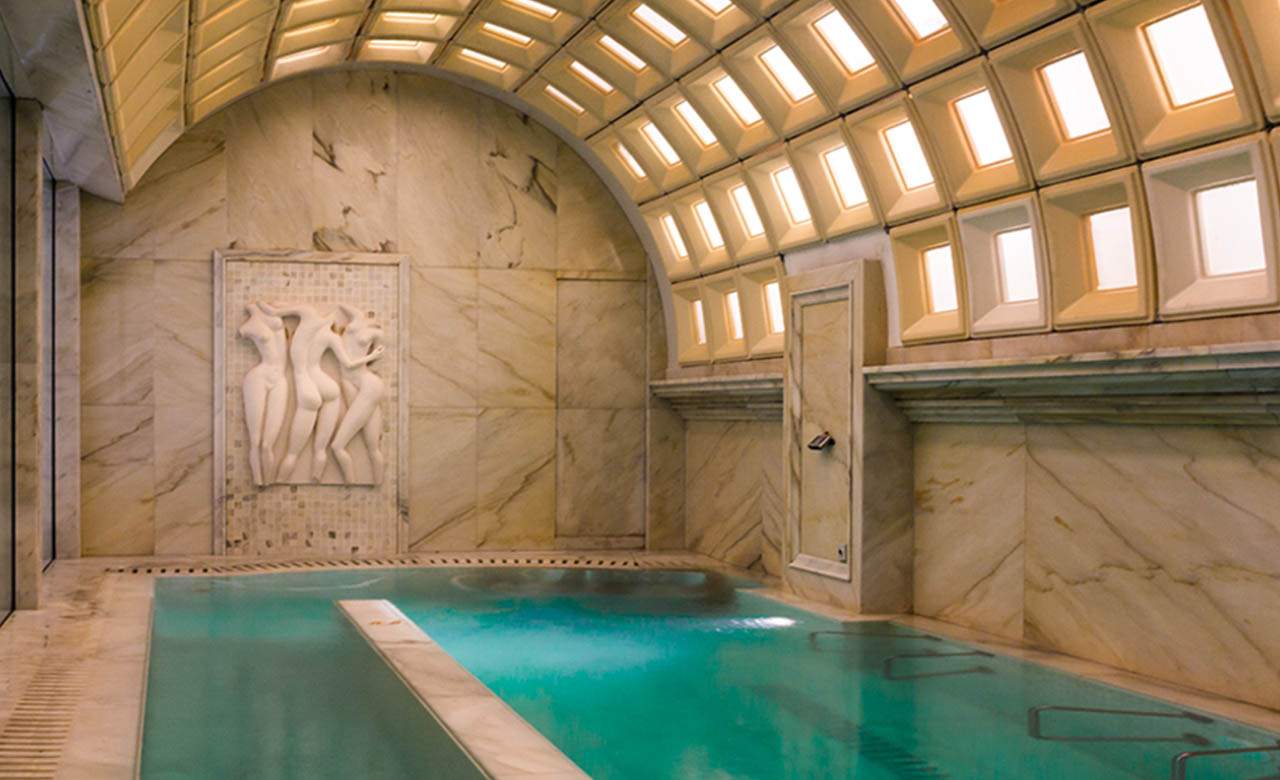 GILLIAN ADAMS SALON & SPA, TURRAMURRA
Gillian Adams services the high-end pampering needs of the lower north shore with its unique aquamedic pool, steam room, treatment rooms, restaurant, and cutting-edge hair and beauty salon. The spa's classic facial — which includes a tailored skin consultation and a series of rejuvenating treatments — will set you back $150. At the other end of the spectrum, a truly luxe L'Escape Voyage package features a pool, steam and vichy shower session, aromatherapy massage, facial, manicure, pedicure, scalp ritual, blow wave and gourmet lunch, all spread out over more than seven hours ($850). Or, you can simply mix and match your way to total relaxation, choosing from a broad selection of bathing rituals, massages, body treatments and more.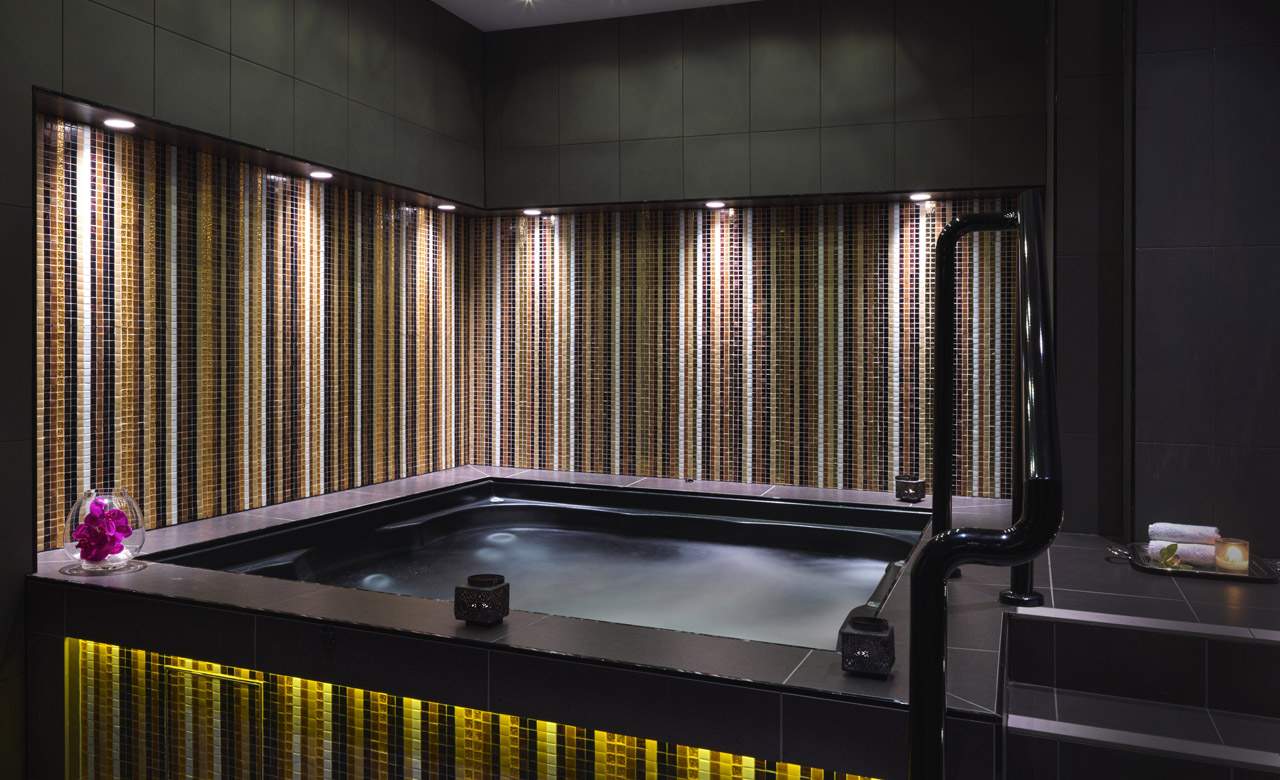 DARLING SPA, PYRMONT
Boasting a raft of awards, it's not hard to see why The Darling Spa is considered one of Sydney's most luxurious. Not only is it home to 11 treatment rooms, a steam room, Moroccan Hammam chamber and two opulent couples suites, but the Pyrmont venue offers an extensive range of therapies that prove well worth the splurge. The entry-level facial costs $110 and the treatments quickly go north from there, but so too does the quality. Treat yourself to a balancing Li'tya Kodo body massage incorporating traditional Indigenous techniques (from $195), or perhaps surrender to an indulgent foot and hand treatment, body wrap, facial, and head and body massage with the Li'tya The Dreaming ($580) ritual package.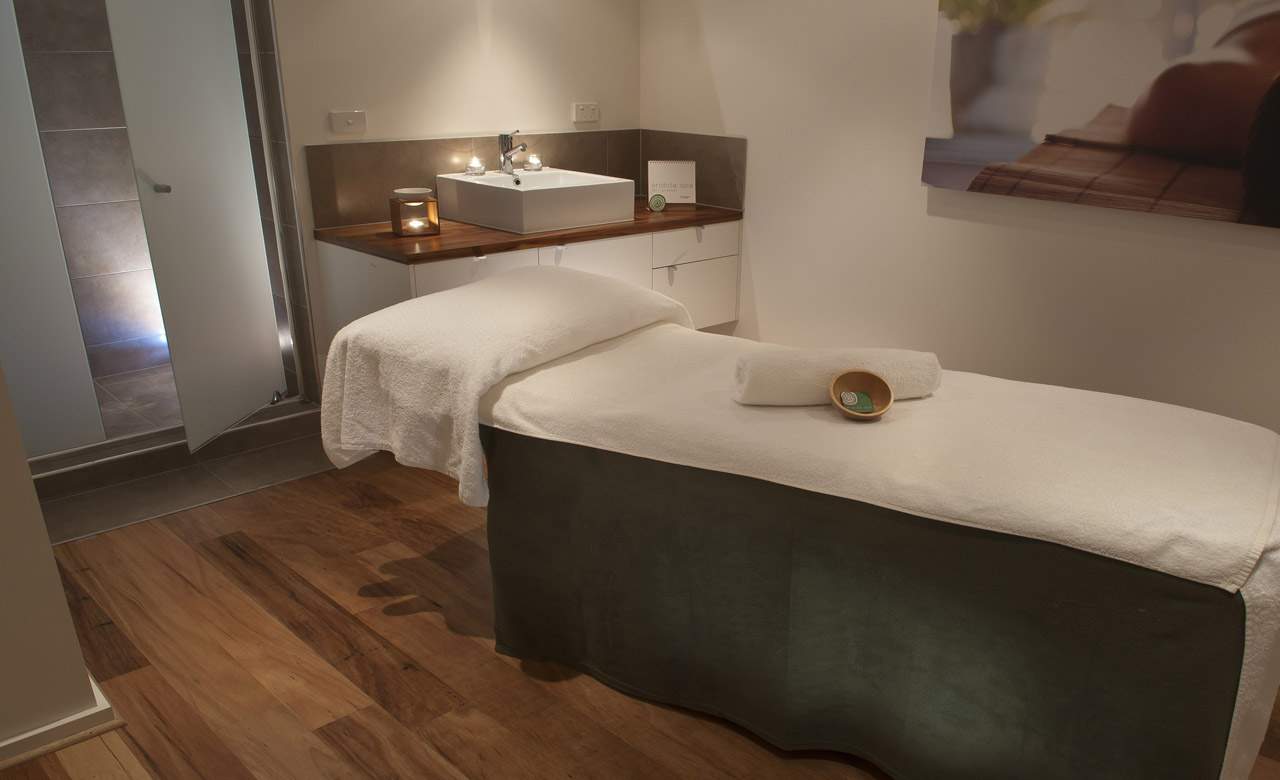 ENDOTA SPA AT THE FOUR SEASONS, CBD
Featuring six treatment rooms, swanky lounge areas and arguably one of the best views in town, Endota Spa in Sydney's Four Seasons Hotel is every bit the luxury spa experience. It's even got a couple of double rooms catering for friends or partners keen to unwind together in style. The spa's massage offering runs to a range of soothing relaxation and remedial options (from 50 minutes for $165), while an extensive array of facials features everything from a new-age light therapy treatment ($205) to the restorative hydro-microdermabrasion ($175). And of course, there's a series of packages for those after a full-blown pampering session. Try the Rejuvenate experience ($295), combining a gentle body scrub with a warm oil cocoon, facial and full-body massage.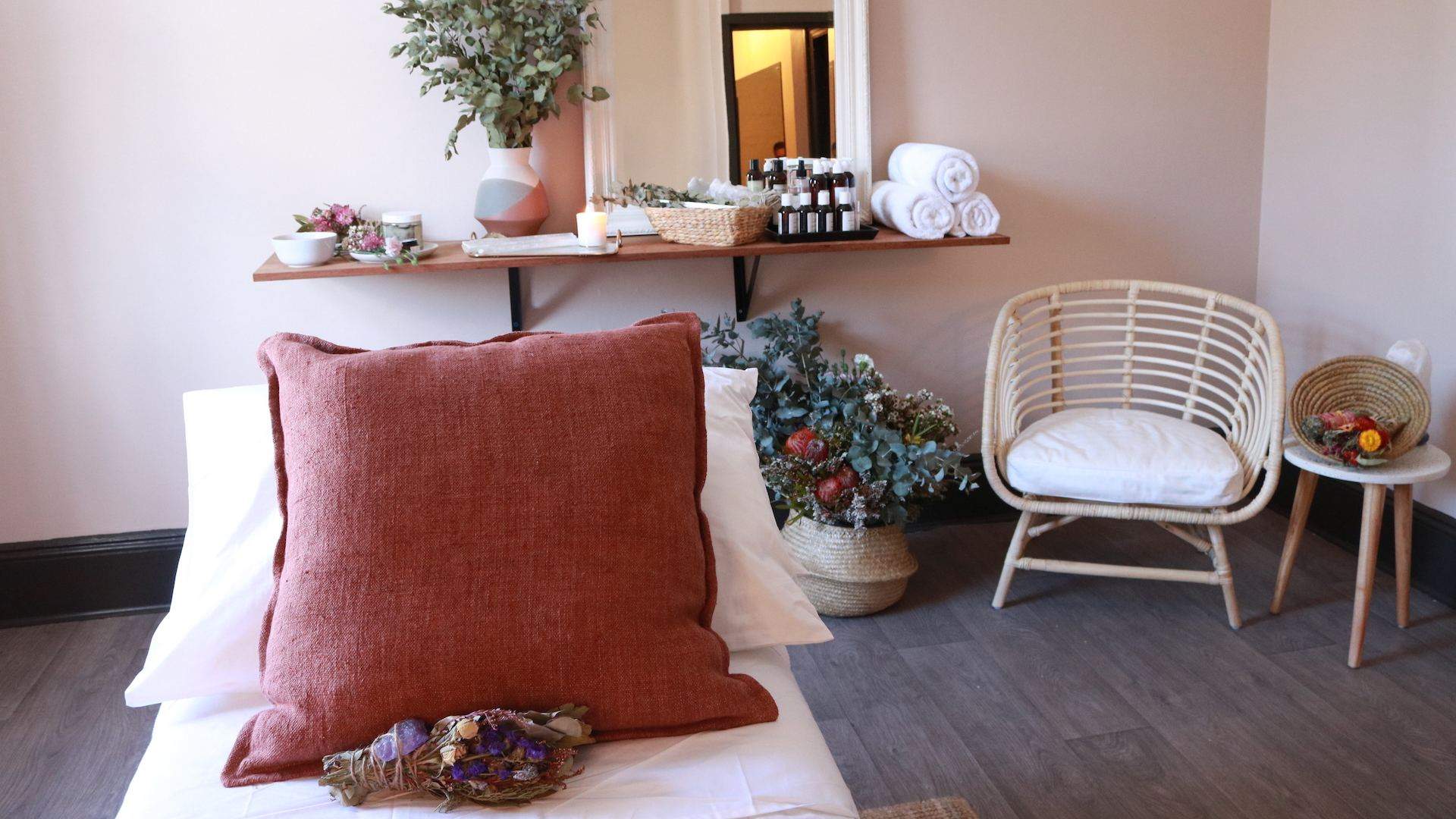 NATURE'S ENERGY BALMAIN BATHHOUSE, BALMAIN
Nature's Energy's Balmain bathhouse is your destination for a complete head-to-toe pamper session. Here, you can melt into a therapeutic massage, try an alternative healing treatment and soak away your cares in a hot spa, all under the one roof. You can preface any treatment with an indulgent bathhouse experience, enjoying a 39-degree bubble spa, toxin-releasing sauna and the eucalyptus-infused heat of the steam room. Then it's onto a the likes of a deep tissue massage (from $85 for 30 minutes) or a blissful spa package — like the aptly-named Journey of Tranquility, which features an energising body scrub and back massage, followed by a 45-minute organic facial and calming quartz eye treatment.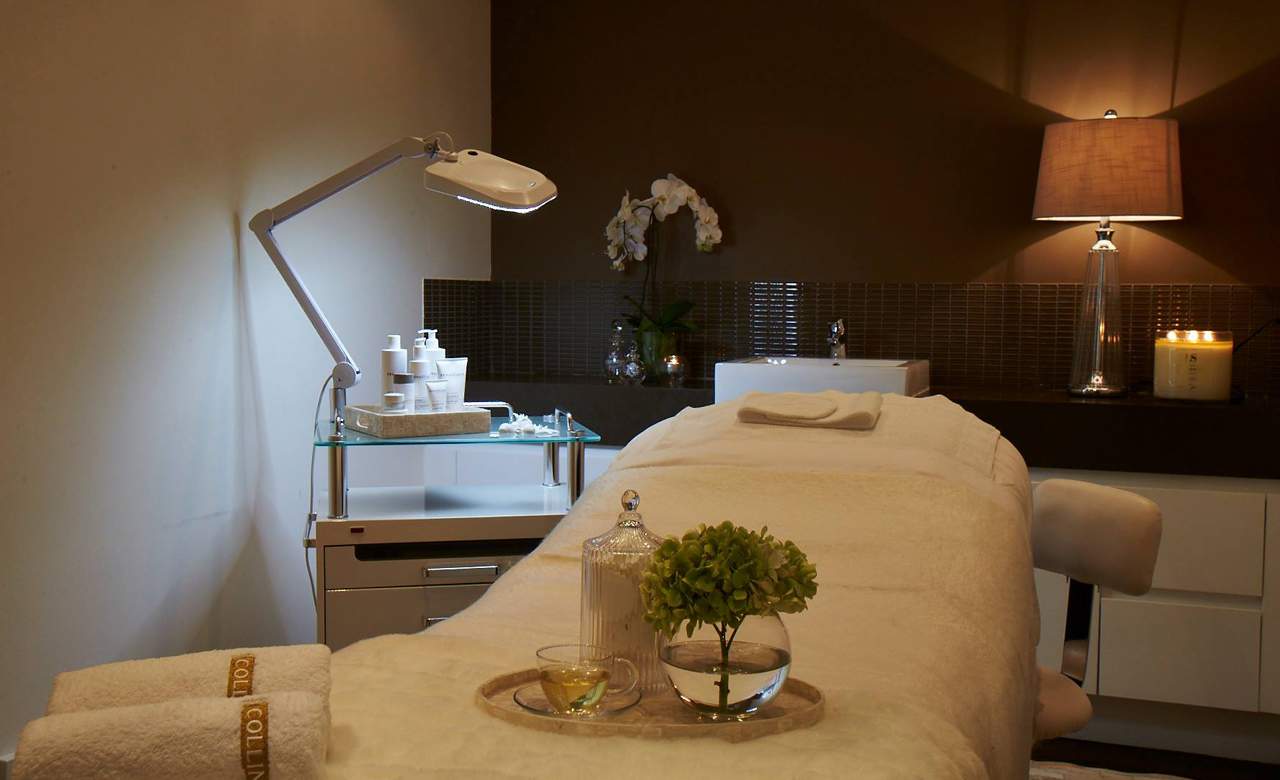 KARPATI MEDISPA, DOUBLE BAY
Located in Double Bay in Sydney's east, Karpati Medispa has been winning over locals with its private, luxury spa experiences for more than 30 years. Beyond the full catalogue of soothing body treatments, spa massages and reshaping therapies, Karpati's signature services run to a range of restorative and clinical rituals that are both environmentally-friendly and free from nasty chemicals. A classic stress-relieving, 30-minute back, neck and shoulder massage comes in at $95, while the hour-long therapeutic medical massage with personalised consultation will melt away your tension for $200. Or, you might fancy whiling away a few hours with one of the treatment combos, which start at $155.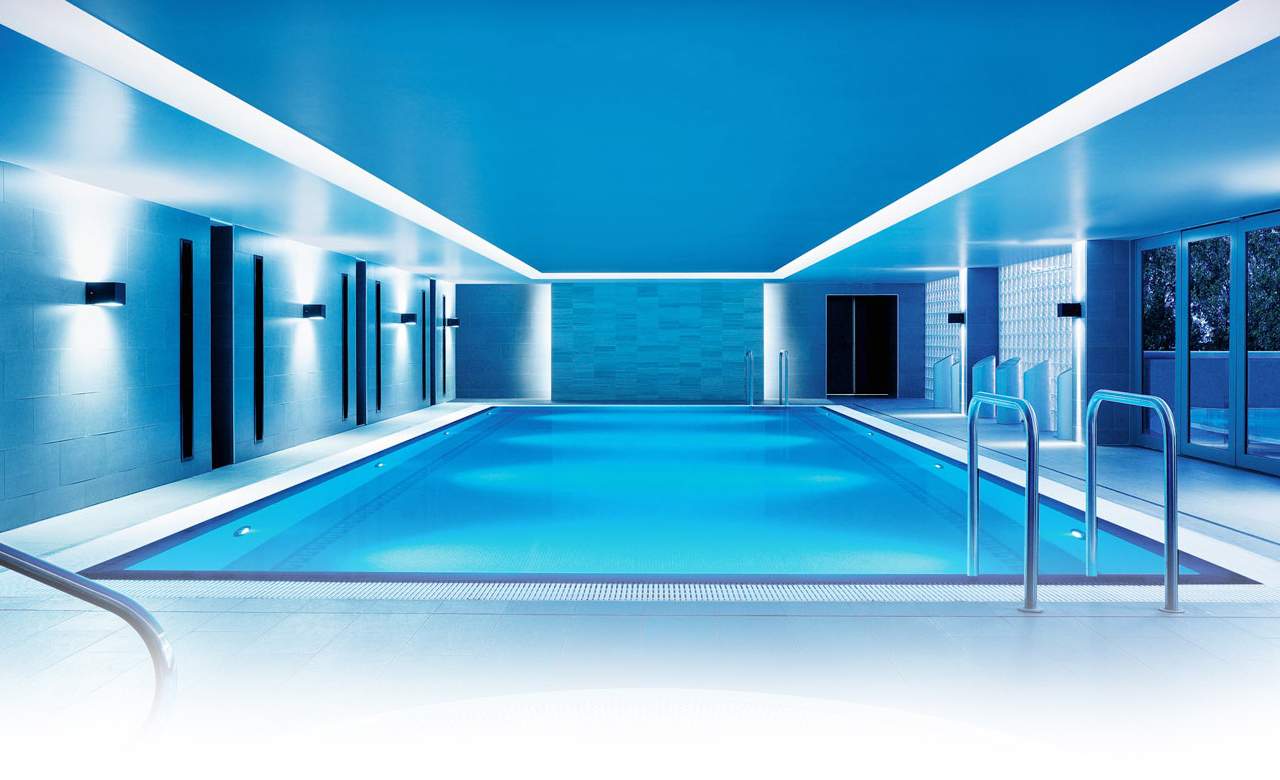 CHI AT THE SHANGRI-LA, CBD
Drawing inspiration from James Hilton's legendary Himalayan utopia 'Shangri-La', Chi specialises in natural healing and wellness methods to offer a unique luxury spa experience. This one serves an expansive range of massages, facials and body treatments, designed to heal, soothe, or simply relax. Farewell tension with a 90-minute Signature Himalayan hot stone massage ($280–305), treat your body to a full exfoliation infused with native wattleseed and sandalwood ($155–175), or set aside a few hours for one of Chi's multi-treatment Wellness Retreats. The three-hour Journey Down Under experience starts from $535 and features a wattleseed scrub, pink clay body wrap and aromatherapy massage, topped off with a deep-cleansing facial.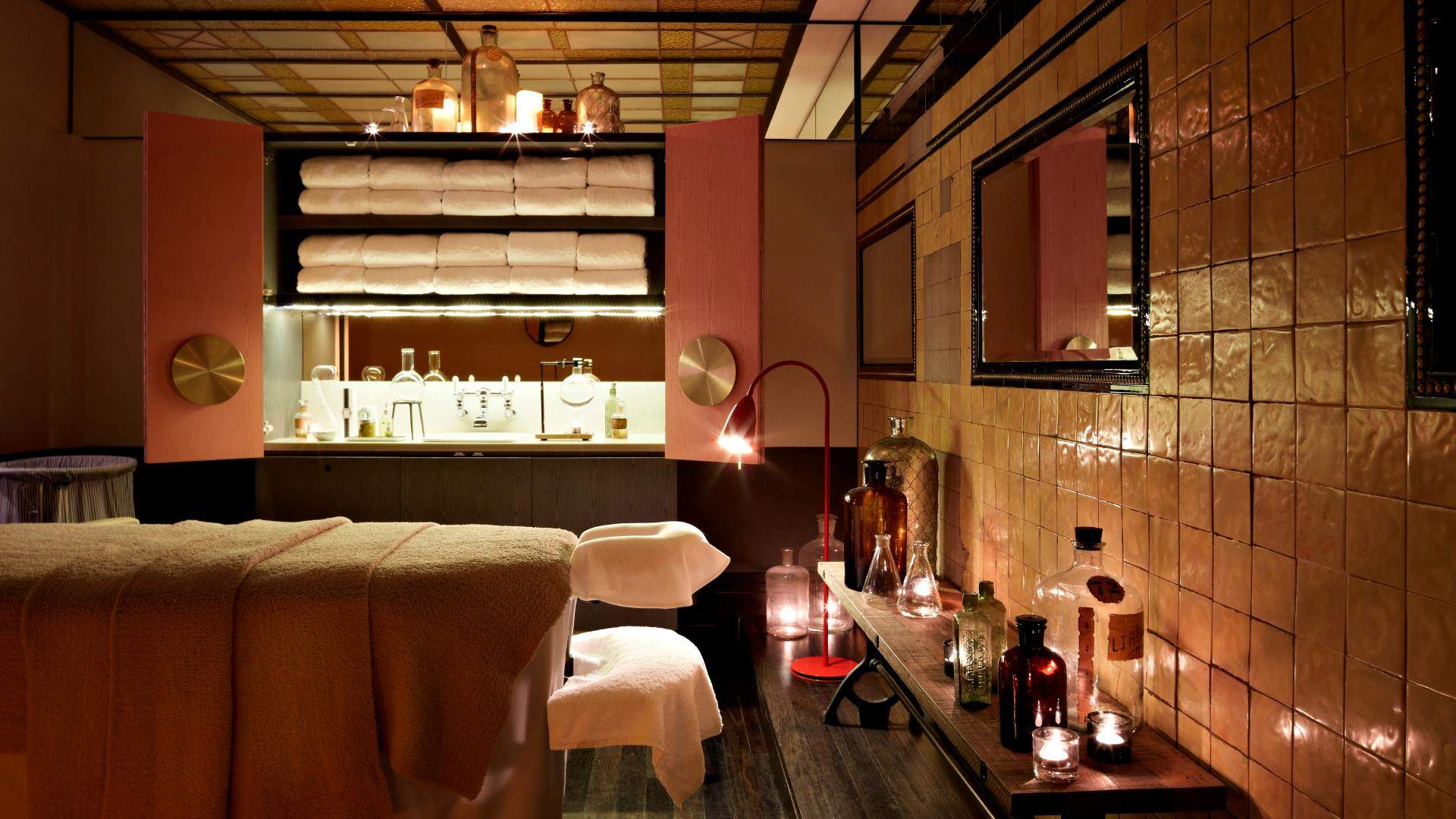 SPAQ AT QT SYDNEY, CBD
The QT is known for its decadent hotel rooms and bold aesthetics, and it's safe to say its day spa is no different. The signature SpaQ within the Market Street hotel is a dark, moody oasis that's the perfect spot to escape reality for an afternoon — perhaps with an energising Tutti Frutti body peel ($175) or one of four 90-minute Femme Fatale facial treatments (from $170). There's a range of de-stressing massages, a swag of different facial therapies and plenty of multi-treatment packages for those wanting to really settle in. And afterwards, you can continue your withdrawal from the real world with champagne and oysters in the hotel bar.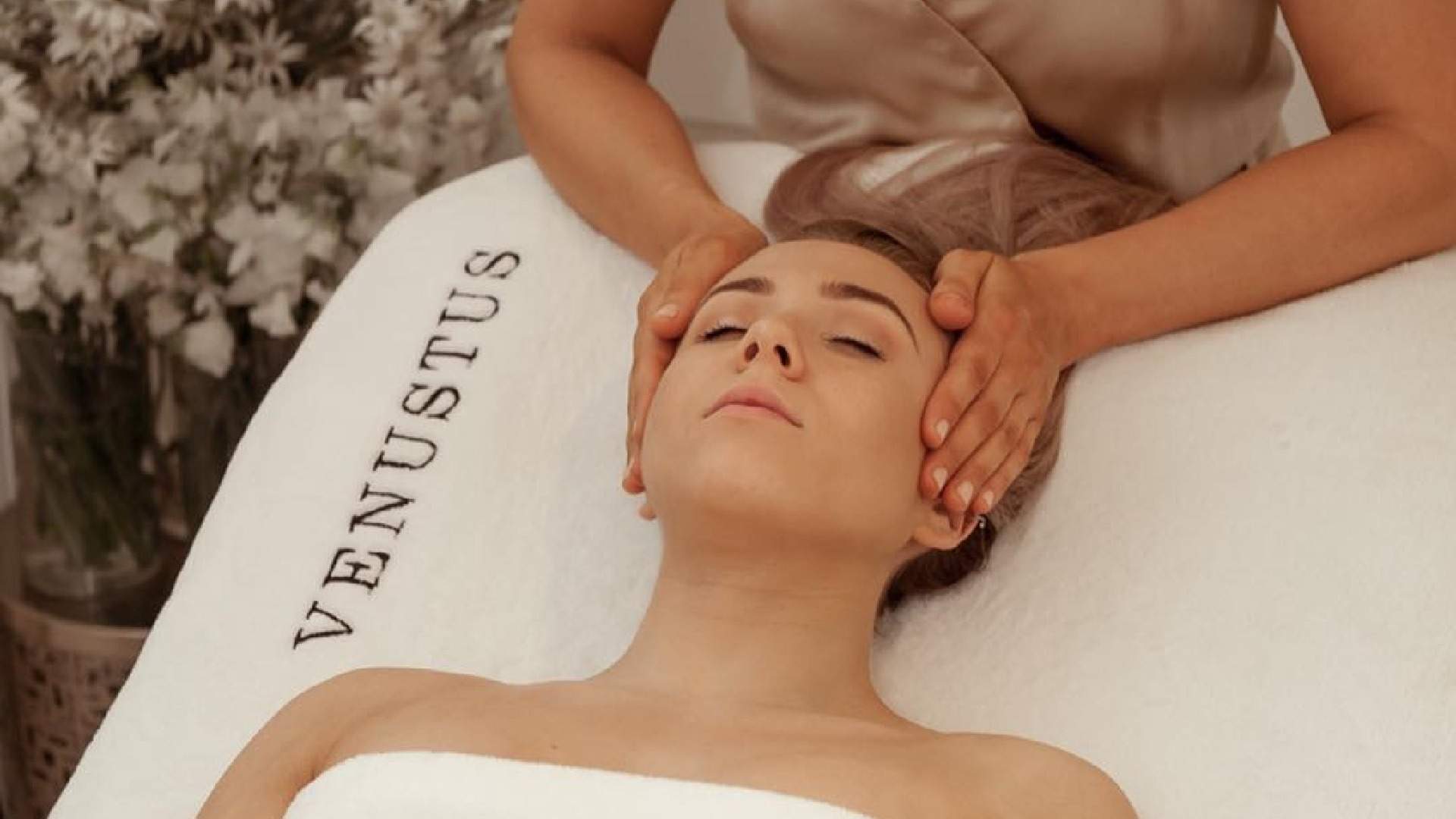 VENUSTUS BEAUTY AND BODY LAB, PADDINGTON
Walking along Oxford Street, it's hard to miss the stunning sanctuary that is Venustus Beauty and Body Lab. The renowned Paddington spa boasts a serene, nurturing space, and a treatment menu that pulls inspiration and well-being techniques from across the globe. Venustus offers a hefty range of therapies, running from the likes of the 45-minute tailored High Performance facial ($211) to a lymphatic-boosting aroma salt body massage ($281). And if you want to truly indulge, you can opt for the ultimate personalised treatment, dubbed the Six Hand Massage ($841) — an hour-long session involving energy work with sage smudging, a sound bowl and Tibetan cymbals, followed by a full-body massage performed by three masseurs simultaneously.
Published on April 26, 2021 by Rachel Fieldhouse