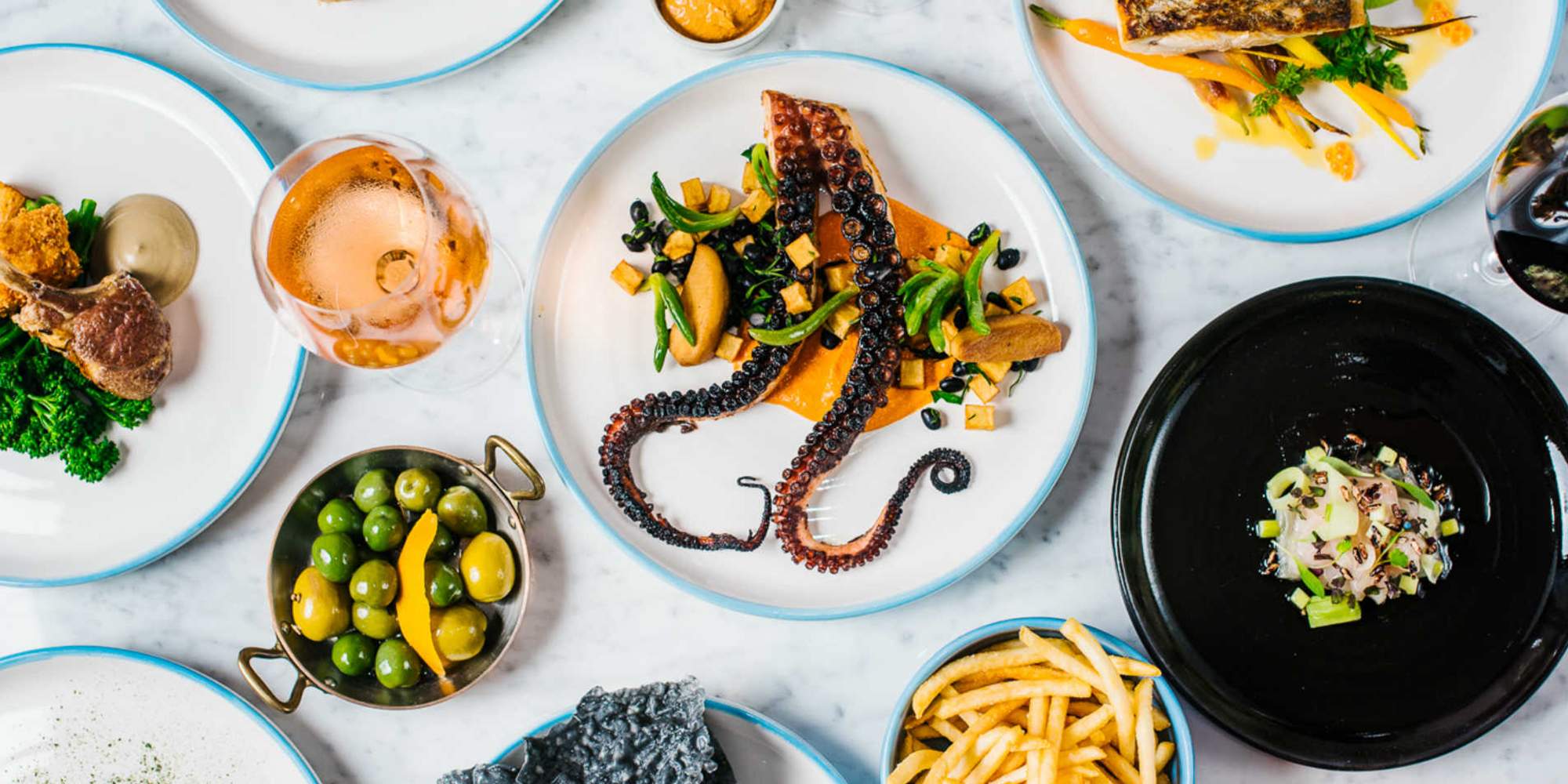 BEST OF 2017
Sydney
Honouring the very best arrivals on Sydney's scene this year
It has been a tumultuous year for Sydney's hospitality scene. We've said farewell to some short-lived favourites — Bar Brosé, Eleven Bridge and The Antipodean to name a few — we've lamented the changes to the 457 visa and the hospitality sector's staff shortage and we continue to fight the lockout laws. But where there have been closures, innovative new ventures have risen from the ashes. We've seen the opening of a slew of new bars, restaurants, cafes, pubs, spaces and events — and they're not all from the big players, independent ventures are flourishing.
As we continue to attempt to define Australian cuisine, chefs continue to push the boundaries. We've seen (and tasted) black-pudding curry in a Thai restaurant located in a renovated tea building, eaten delicate Japanese fare served behind a police station and downed hash browns and kimchi toasties at a Korean cafe. Bars continue to offer immersive, imaginative experiences that take you beyond their drinks lists — you can drink beer out of horns in viking dens, tiki cocktails at a Twin Peaks-themed bar and pair natural wine with 'roe' boats.
The cafe culture is stronger than ever, too, with new cafes not only guaranteeing a stellar cup of Joe, but also innovative lunch snacks and sleek interiors that'll really make you reconsider that desk sandwich.
Pubs have defied the strangling lockout laws, kickstarting old favourites and coming together to raise up the city's ailing live music scene. They've hosted yes voting parties and sported controversial art, with the community rallying behind them. The bringing together of the art and food scene has expanded beyond pubs, with venues spending more time on their appearances, collaborating with local designers, architects and street artists to create stunning spaces. This prompted the creation of our new category, Best New Space. We've searched far and wide to find our favourite, visually stunning, innovative and sustainable spaces that are accessible to you — including shops, hotels, co-working hubs and public spaces.
Event organisers have created smart and clever new events, celebrating the city's cultural ecosystem and bringing people together to eat cheese, look at art and to support each other in times of hardship. At Concrete Playground we encourage exploration and showcase innovation in our city every day, so we thought it fitting to reward those most talented vanguards pushing Sydney to be a better, braver city. And so, we are very pleased to announce Concrete Playground's Best of 2017 Awards.
This year, we will be awarding both a reader voted People's Choice and Overall award in each of the following six categories:
Best New Restaurant
Best New Bar
Best New Cafe
Best New Pub
Best New Event
Best New Space
These 36 outstanding Sydney ventures have been handpicked by Concrete Playground for their combination of originality, innovation, creativity, approachability and sustainability. We straight-up love them.
WIN We're giving away one $100 voucher to the restaurant of your choice from the nominees for Sydney's Best New Restaurant of 2017. Will it be a Viking feast at Mjolner? A neon-lit affair at Chin Chin? An East Asian spread at Paper Bird? It's up to you. All you need to do to enter the draw is cast your vote below. The winner will be drawn at 5pm on Thursday, December 14 and the voucher will be valid for six months.
Cast your People's Choice votes below by 5pm on Wednesday, December 13 (you can only vote once per category, so make those votes count). People's Choice and Overall winners in each category will be announced at 3pm on Thursday, December 14. Please note that your vote is recorded as soon as you make your selection in each category, but that you can edit your votes right up until when voting closes. If you have any questions or feedback, hit us up at [email protected]
Snack on mussels on toast and choose from over 350 wines at this Potts Point bar.

Enmore's 'Twin Peaks'-themed tiki bar will take you to another dimension of bowl-sized cocktails and free banana chips.

The Porteño team has taken over the old 121BC space with Burgundy and warm hospitality.

A near-faultless small 20-seat cocktail bar from the team behind KOI Dessert Bar.

Retro furnishings, a hidden bar and a diverse new menu — this Redfern spot is eager to please.

Try natural wines from around the world at this cosy Marrickville bar.
Andy Bowdy serves up four-meat sambos, adult thickshakes and his legendary cakes at his first standalone cafe.

The Grounds of Alexandria's CBD venue sets an impossibly high standard for themed dining in Sydney.

A bustling CBD cafe serving Five Senses coffee, soba noodle salad and hunks of caramel slice.

Chippendale's multifaceted bar can satisfy your morning caffeine fix and your late-night margarita craving.

A dietary requirement-friendly Potts Points laneway cafe.

Neon, pastels, good coffee and great cocktails abound at this Waterloo spot.
An iconic south King Street pub that's home to one of Sydney's best beer gardens.

Parisian bistronomy and local brewing come together at this newish spot run by two 'Frenchies' with a penchant for culinary delights.

Pay a visit to Marrickville's barrel-aged wild beer brewery and bar.

The resurrected Chippendale pub has an entire floor dedicated to gigs, plus a Mary's burger pizza.

Mosman's greenhouse-inspired rooftop with a gin room and a rosé bar.

Colin Fassnidge returns to his pub grub roots at this south Sydney local.
NEXT CATEGORY
PREVIOUS CATEGORY
Concrete Playground Trips
Book unique getaways and adventures dreamed up by our editors
Tap and select
Add to Home Screen
to access Concrete Playground easily next time.
x