FOOD & DRINK
Six Sydney Date Ideas That Aren't Just 'Grabbing a Drink'
You're not boring. Don't be boring.
Six Sydney Date Ideas That Aren't Just 'Grabbing a Drink'
You're not boring. Don't be boring.
Nothing screams first date more than the suggestion of casually 'grabbing a drink'. This oh-so predictable site of small talk and cringeworthy conversations exists as the 20-30-40-50-plus-somethings dating default. It's non-committal and virtually foolproof. Pick a spot, set a time and the guarantee of booze is sure to give you both the added incentive to show up (at the very least). But in my experience, these dates tend to be incredibly uninspiring. And let's face it, drinking your way to slurry incoherence isn't the best way to 'wow' your potential partner.
So if you feel its time to spice up your dating game, here are some ideas to get you started. From budget-friendly daytime spots to revamped tried-and-true classics, this is your go-to guide of Sydney's best actually interesting date ideas.

BYO PICNIC ON THE ROCKS AT GORDON'S BAY
In a city as spectacular as this, why wouldn't you want to head outdoors? And nothing spells a romantic evening like a sunset picnic by the sea. Pack a basket full of goodies, fling out a blanket and crack open a beer or two on the secluded, rocky shores of Gordon's Bay. Tucked away from the crowds circulating most of our inner-city beaches, this scenic spot makes for the perfect date night venue. Plus, it's as budget-friendly as you want it to be. Check out our favourite Sydney picnic spots if all goes well and you're up for a second date.

SEE A CULT CLASSIC FILM AT GOLDEN AGE CINEMA
Before you groan in protest at the idea of seeing a flick, think again. Golden Age is much more than your average movie theatre. Hidden underneath Surry Hills' old Paramount building, this venue brings back the romance and nostalgia of early cinema. Screening beloved cult classics plus a curated selection of recent releases, Golden Age's intimate session sizes make this spot perfect for taking that someone special. Best of all, you'll be sipping some of Sydney's best cocktails and chomping through some mighty tasty snacks (cinnamon donut popcorn anyone?).
Click here to see the upcoming program of films.

PADDLEBOARD YOUR WAY ACROSS SYDNEY HARBOUR
For those who like to take a bit of a risk, this one's just for you. Learn how to navigate the waters of the harbour like a pro by taking a stand-up paddleboarding lesson from the crew at Rose Bay Aquatic Hire. They'll be guaranteed spills and possibly a few bruised egos along the way. But this has to be one of the best ways to experience Sydney's sparkling scenic spots — and is one of the best ways to get on the water in Sydney. Otherwise, kayaking?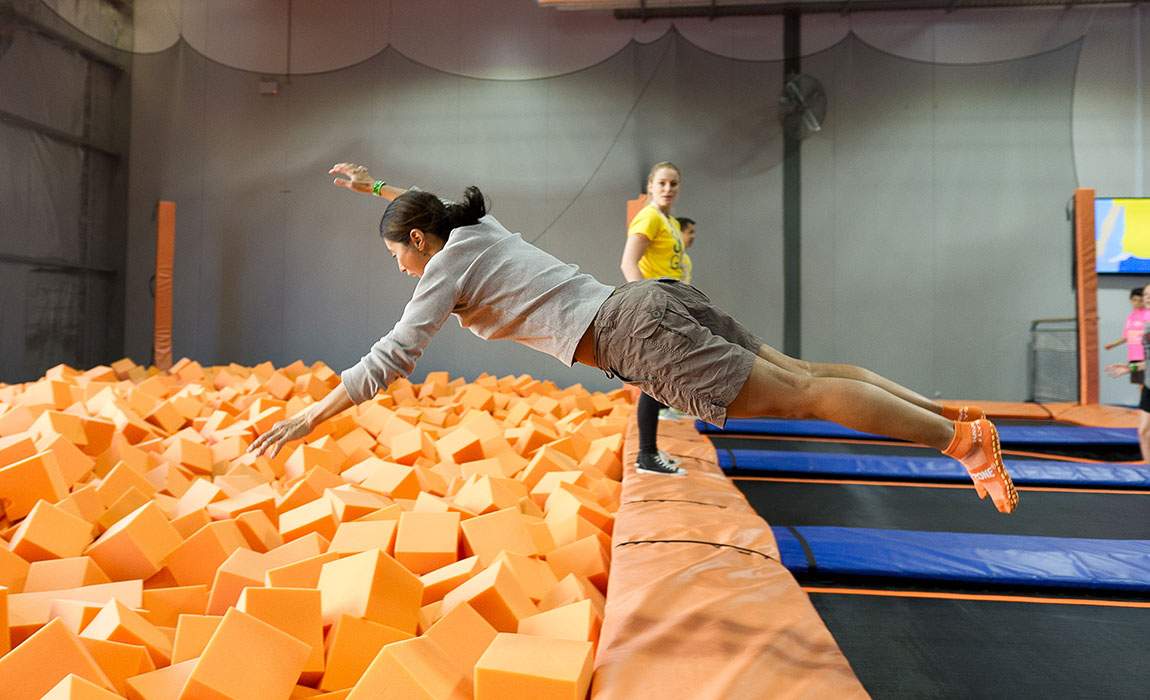 TAKE A TUMBLE AT SKYZONE
We've all still got a bit childhood spring in our step. And to really surprise your date, a trip to Alexandria or Miranda's Sky Zone indoor trampoline parks could be just the way to liven things up. For just $18 you can get yourself a whole sixty minutes of gravity-less mayhem (and even throw in a daring Leap of Faith for just an extra $5). Not for the faint hearted, this one's definitely a must-see for all the adrenaline junkies out there. Both venues also have a batshit insane climbing walls too.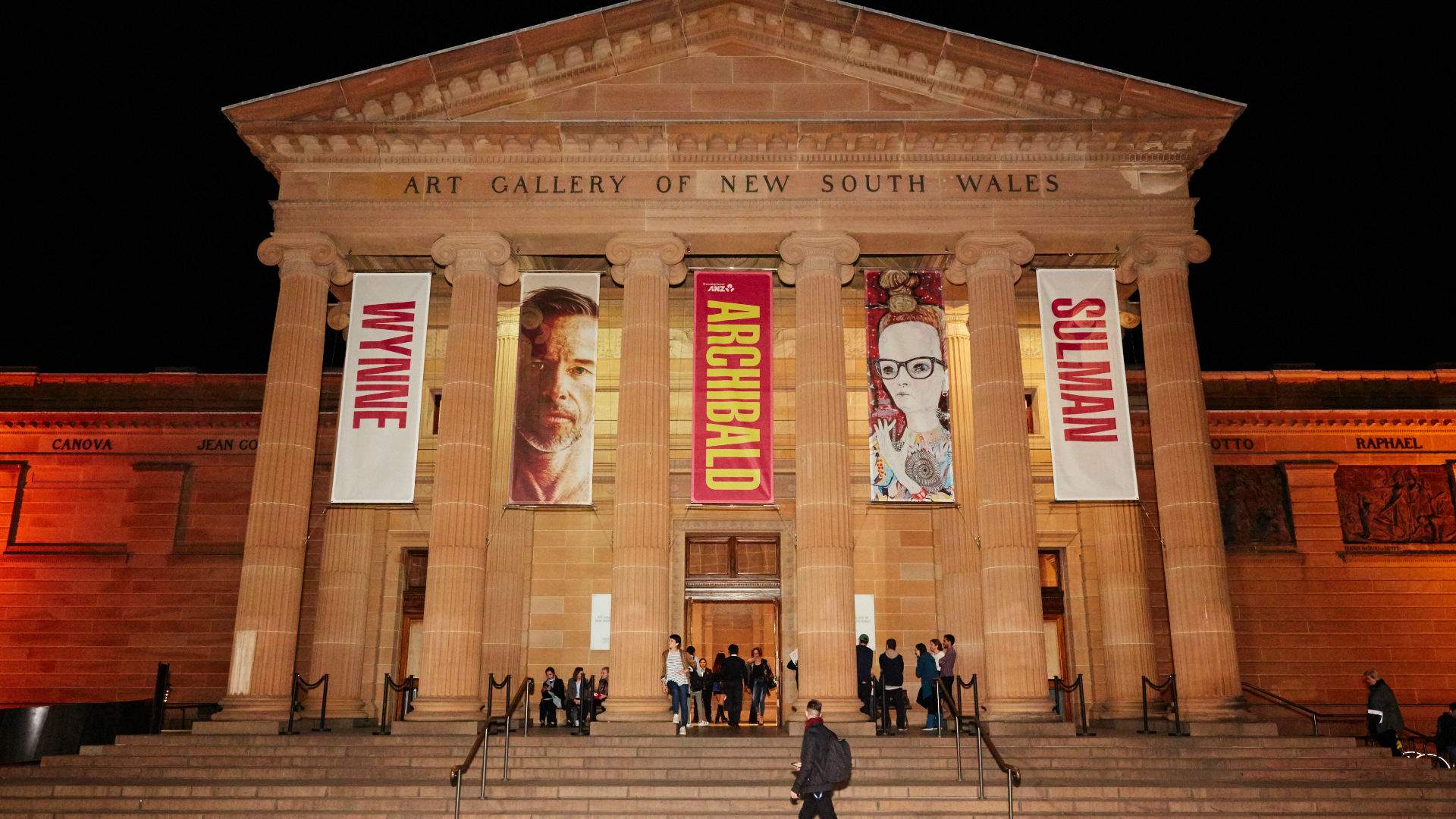 STAY AFTER HOURS AT THE GALLERY
Live music, drinks and the city's best art. No, this isn't the opening of the hottest new nighttime venue. On Wednesdays throughout the year, the Art Gallery of NSW keeps its doors open late to bring together Sydney's art loving community for Art After Hours. Each one features live music, some talks or classes and access to the gallery's latest exhibition.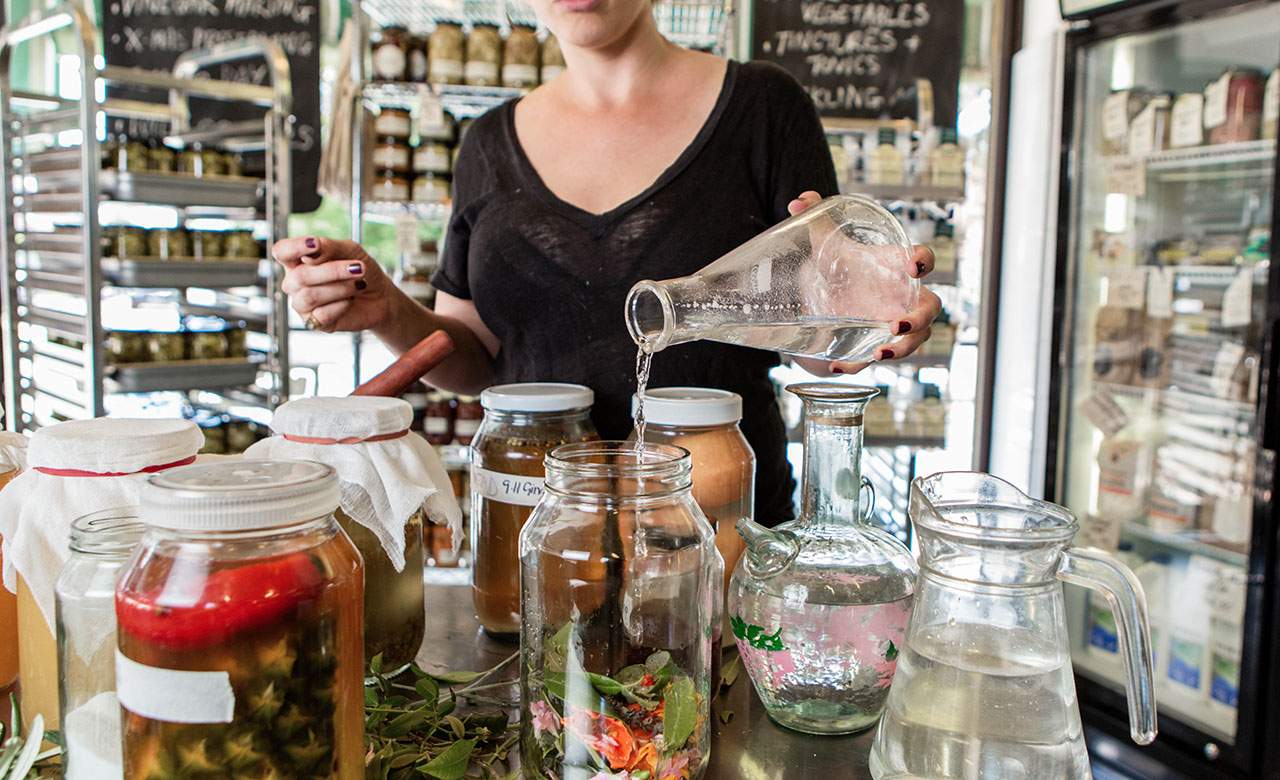 LEARN SOME CULINARY SKILLS WITH A COOKING CLASS
If the idea of cooking a feast for your better half brings on the sweats, fear not. Nab a spot at one of Sydney Seafood School's legendary cooking classes to learn how to whip up something special or try Cornersmith's workshops. Take your partner and make a date of it, then try out the recipes you master at home. With everything from Spanish paella and seafood BBQ classes to bread baking and cheesemaking sessions on offer in Sydney, you're bound to learn something new.

Try Sydney's best kidult activities if you're looking for more unconventional date ideas, or keep it traditional with these 21 date-worthy Sydney bars and restaurants.
Published on February 11, 2016 by Lucinda Starr