The Best Bars and Restaurants in Sydney Celebrating WorldPride
Wondering where to head around Sydney during WorldPride? Here's our guide to the venues radiating queer joy with dance floors, drag and bottomless brunches.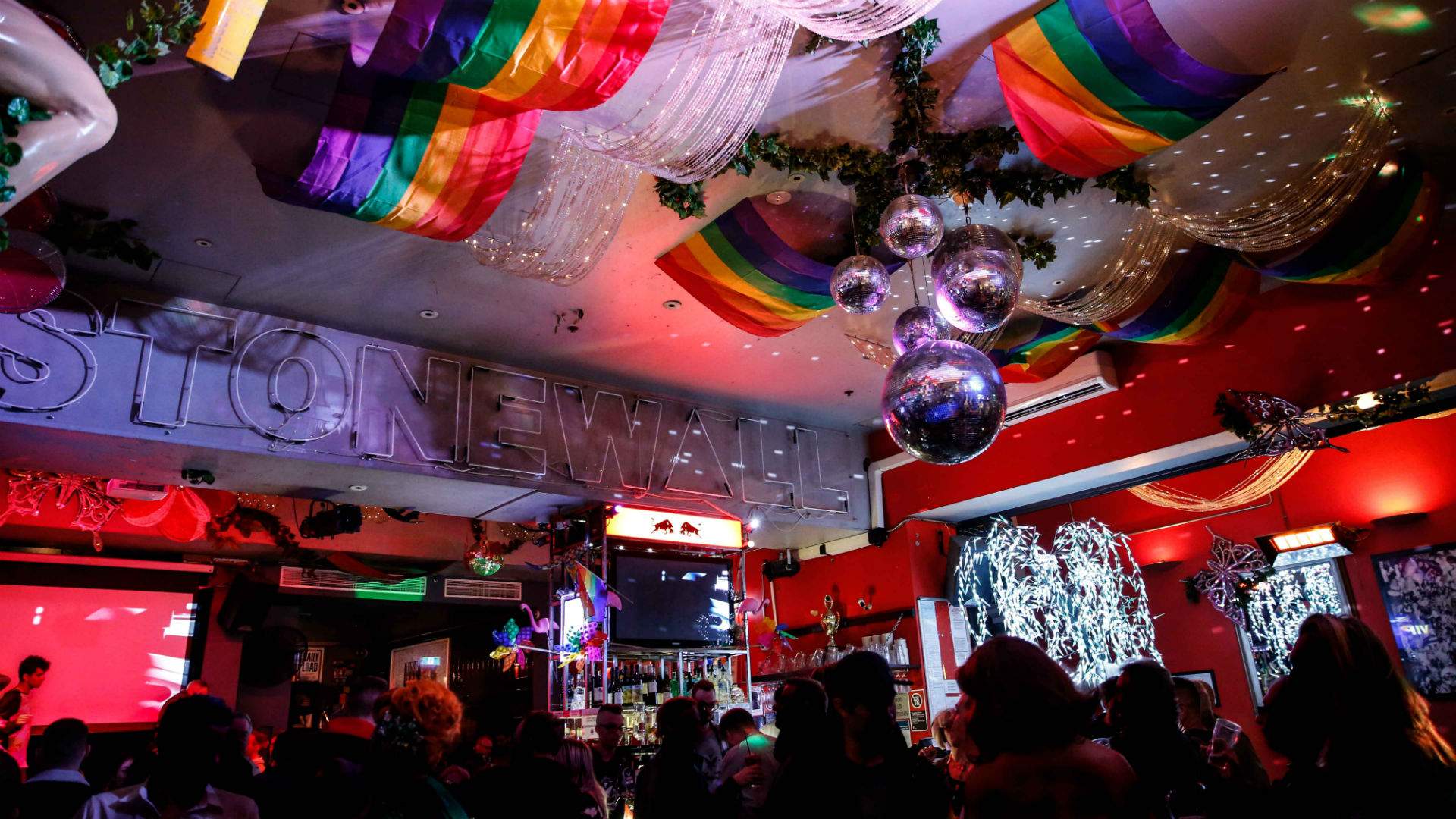 The first WorldPride to ever be held in the southern hemisphere is upon us, boasting more than 300 shows, gigs, exhibitions and parties taking over Sydney over 17 days. Alongside the festivals, exhibitions, stage shows and gigs, plenty of Sydney venues are also getting in on the action.
Bars and restaurants across this city are celebrating the LGBTQIA+ community with drag, bottomless brunches, dance parties and entertainment programs filled with talented queer creatives.
This guide highlights some of our favourite spots to hit up in Sydney during the festival. Whether you're a local looking to hit the town for Mardi Gras weekend or you've travelled to Sydney to celebrate among the queer community, these are the bars and restaurants that are just as excited about WorldPride as you are.
Food & Drink

A staple of Oxford Street for more than two decades.

Food & Drink

Dance the night away at this massive Chippendale venue, which boasts multiple dance floors, a rooftop bar and a bottle shop.

Food & Drink

Party till the wee hours in this legendary three-storey bar.

Food & Drink

A local favourite serving brews, pub grub and eats from the outdoor barbecue.

Food & Drink

Crown Street's revamped pub sports hidden whisky bars and balcony gin bars to ditch the crusty ol' pub stigma.

Food & Drink

A kitsch Japanese dive bar with a late night DJ, arcade games and three karaoke rooms.

Food & Drink

Darlo Bar has long been the inner city lounge room of Darlinghurst locals.

Food & Drink

This pub hosts indie bands, jam sessions and DJs, plus there's a sunny rooftop to boot.

Food & Drink

This three-level Newtown favourite has been a King Street mainstay since 1860.

Food & Drink

The unpretentious, grungy gem of Newtown with one of the finest outdoor courtyards in Sydney.

Food & Drink

The jewel in Barangaroo's ever-growing crown, Barangaroo House is made up of three levels — we reviewed them all.

Food & Drink

A must-do with out-of-towners or when you're seeing a gig at the Opera House.

Food & Drink

Expect casual drinks and burgers in the front bar, and Matt Moran-created grill in the dining room.

Arts & Entertainment

At home in a heritage-listed building, the company aims to collaborate and support artists' visions.

Arts & Entertainment

Soak up some contemporary art and earn serious culture cred at this Sydney institution.

Food & Drink

This iconic Sydney pub returns with an expansive beer garden.

Food & Drink

A community-based live music venue and innovative arts space.

Food & Drink

The Darlinghurst original that spawned an empire.

Food & Drink

From mellow solo acts and laid-back duos to live bands and DJs.

Food & Drink

The Surry Hills stalwart has undergone a $1.5-million makeover.

Food & Drink

A key player in Merivale's massive CBD precinct, this bar throws one helluva party.

Food & Drink

Drinking classy means having a 'champagne bell' alert the waitstaff when your glass gets empty.

Food & Drink

If you're looking to lift your spirits, this gin distillery is the place to be.

Food & Drink

This Tel Aviv-inspired restaurant in Kings Cross is run by three Sydney hospitality legends.

Food & Drink

Find a Japanese restaurant with eats from an ex-Nobu chef downstairs and a disco-heavy party bar upstairs.

Food & Drink

The century-old Macquarie Hotel building gets a Cuban revolution, complete with traditional barbacoa.

Food & Drink

North Bondi Italian's old home takes on a casual vibe and a fresh, coast-inspired menu.

Food & Drink

This Enmore Road mainstay has woodfire eats, natty wines, heavy metal and picklebacks aplenty.

Arts & Entertainment

Set within historic Eveleigh rail yards, this arts venue plays host to world-class exhibitions, performances and festivals.

Food & Drink

This old Marrickville gem has been given the full Merivale treatment and it's totally working it.

Food & Drink

A Surry Hills pub with one of the best courtyards in town.

Food & Drink

The Chippendale nightclub has moved to Darlinghurst and swapped late nights and neon lights for natural wines and pastel hues.

Food & Drink

Darlinghurst's legendary gay bar Midnight Shift has been resurrected.
Tap and select
Add to Home Screen
to access Concrete Playground easily next time.
x