The Ten Best Bike Rides In and Around Sydney
From leisurely city bike rides to stunning bush climbs, here are Sydney's best spots to glide around on two wheels.
Many people associate cycling in Sydney with dodging cars, battling road rage and navigating their way through complicated tangles of main roads and side streets. But there are oodles of dedicated (and more serene) bike paths in Sydney to explore, passing through expansive parks, around tranquil lagoons and alongside stunning beaches.
It doesn't matter if you're still on your training wheels or prepping for the Tour de France, you can still enjoy at least a few of Sydney's best bike rides.
Recommended reads:
The Best Coastal Walks in Sydney
The Best Kayaking Spots in Sydney
The Best Walks (or Runs) in and Around Sydney
The Best Hikes in Sydney
FOR WATERFRONT: THE BAY RUN
This seven-kilometre path, shared between cyclists and pedestrians, follows the shores of Iron Cove. It travels through nine parks, covers Lilyfield, Drummoyne and Rodd Point, and is never more than 20 metres from the waterfront.
Cyclists are treated to excellent views of the bay, in the middle of which lies Rodd Island, Australia's first public recreation reserve and one-time science centre. The Sydney bike ride is a loop, so you can finish up wherever you begin.
FOR WILDERNESS: NARROW NECK, KATOOMBA
This heady, energising trail follows Narrow Neck Peninsula, right near Katoomba, for nine kilometres each way. The views are outrageously good. And, at one point, the land seems to disappear on either side, leaving you feeling as though you're floating.
The landscape includes open forest, heath, swamplands and an abundance of wildflowers. Extend your day of cycling near Sydney by starting at Katoomba Station.
FOR LEISURELY WATERFRONT VIBES: MANLY BEACH
This is a good one for those not comfortable riding on the road or navigating any hills, but still wanting to feel the wind in their hair. Start your Manly bike ride at the north end of the beach at Manly lagoon and make your way south to finish up at Shelly Beach (and maybe a coffee at The Boathouse).
If you don't live on the north shore, you can easily take your bike on the ferry. This is one of the very best bike rides in Sydney, well worth the journey to get to.
FOR LYREBIRDS AND ECHIDNAS: LADY CARRINGTON DRIVE, ROYAL NATIONAL PARK
To make a proper escape from the city, head to Lady Carrington Drive in the Royal National Park. This 10-kilometre cycling track starts at Audley in the north and follows the Hacking River upstream, ending at Sir Bertram Stevens Drive in the south.
In the late 19th century it functioned as a carriage route, but these days is only open to walkers and cyclists. Watch for lyrebirds, lace monitors and echidnas, and leave time for a picnic at one of three dedicated areas. Stop at Palona Brook for a detour to a nearby cave.
FOR TREES: CENTENNIAL PARK
Cycling in Sydney doesn't get easier than this. The 3.8-kilometre 'Grand Drive' that encircles Centennial Park is flat, car-free and surrounded by greenery. That's why two-wheelers have been coming here in droves since 1900. These days, they number more than 750,000 per year.
If you've never ridden before, wobble your way along the dedicated 'learners cycleway', where generations of Sydney's kids have pedalled for the first time. All kinds of bicycles are available for hire, including Fred Flinstone-style pedal cars, which can carry two to four people at once.
FOR HISTORY: PARRAMATTA HERITAGE TRAIL
Add a dose of history to your workout with a cruise along the Parramatta Heritage Trail. It's an easy-to-ride loop, starting right near Parramatta Station and taking you past some of Australia's oldest buildings, including Elizabeth Farm (built in 1793) and Old Government House (built in 1799).
You'll also venture into beautiful Parramatta Park and along the tranquil Parramatta River during this day of cycling in Sydney.
FOR TRANQUILITY: COOKS RIVER
The epic Cooks River cycling route is one of Sydney's oldest and most popular shared paths. Its 23 kilometres start at Settlers Park in Ryde, meander through Gough Whitlam Park and finish at peaceful Botany Bay, following the gorgeous Cooks River most of the way.
Various town centres, railway stations and parks are en route, so you can make a day of it, stopping for coffee, lunch and snacks as you go along this Sydney bike ride.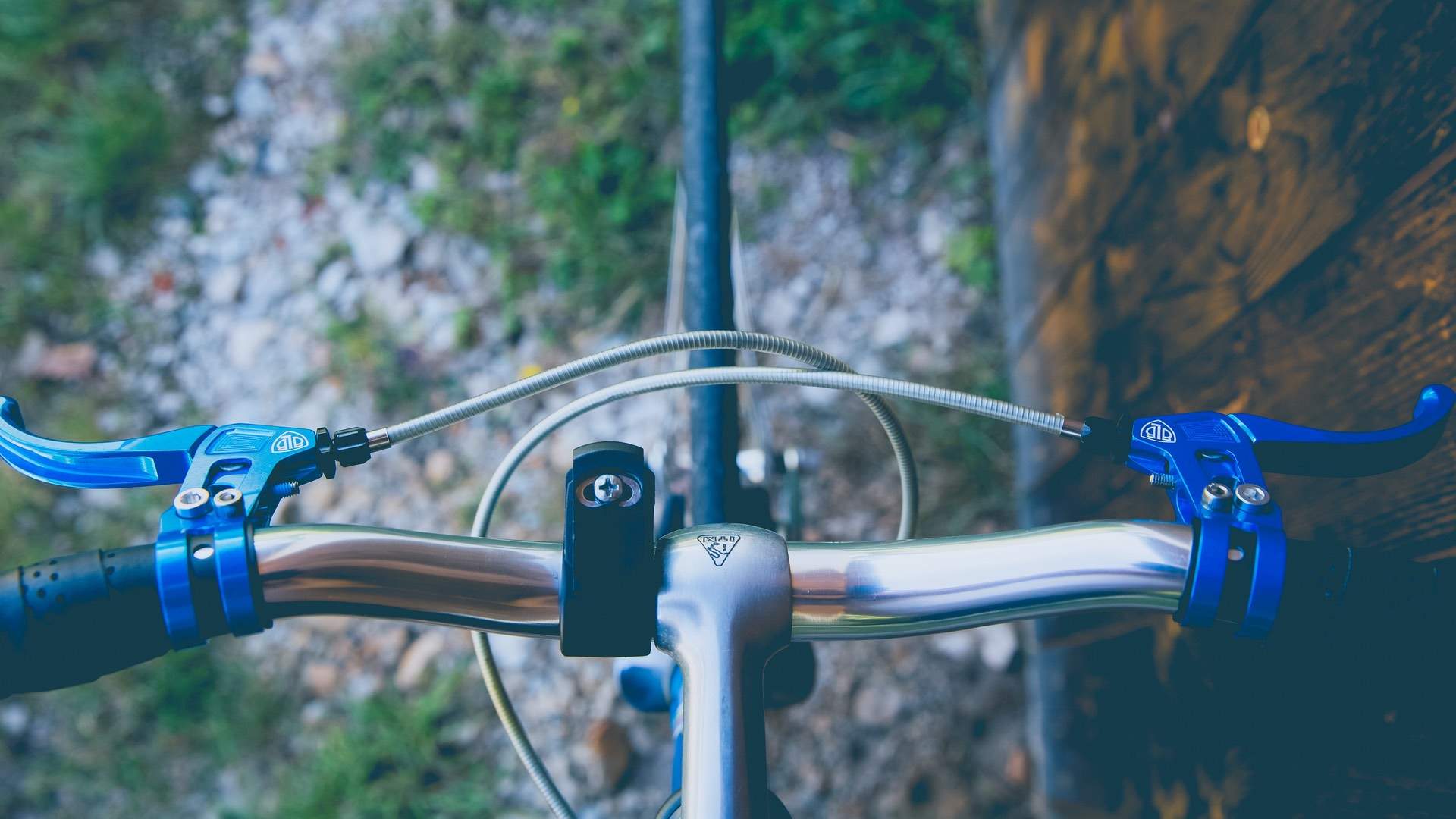 FOR ART AND SHIPWRECKS: OLYMPIC PARK
Whether you're a newbie or a BMX king, Olympic Park has something for you. There are 35 kilometres of safe cycle paths, passing shipwrecks, outdoor art installations, lookouts, mangrove swamps and wildlife refuges.
Three official bike safaris offer rides to match your ability and interests, including the 7.6-kilometre Olympic Circuit, the 11-kilometre River Heritage Circuit and the 5.5-kilometre Parklands Circuit.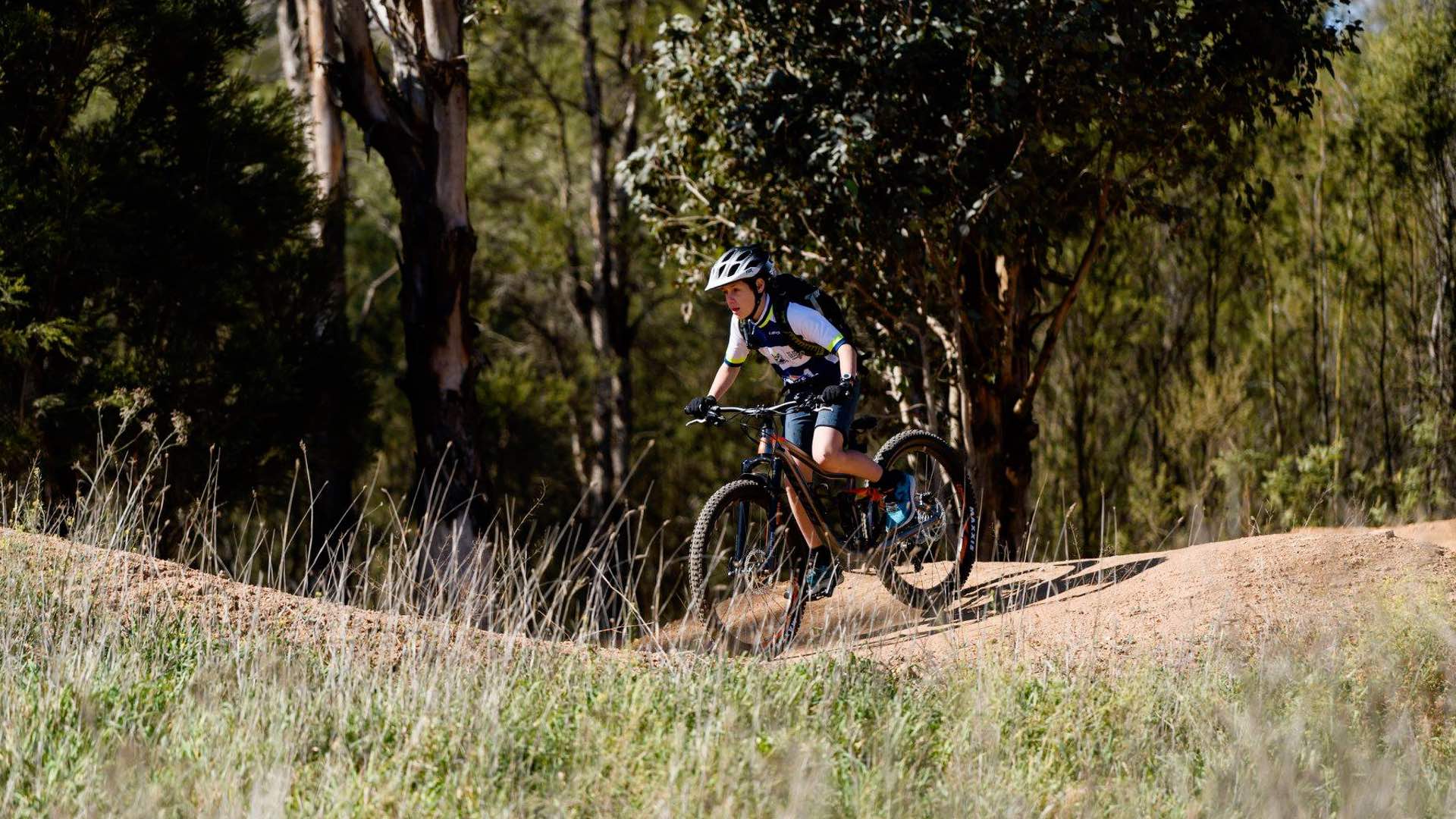 FOR VIEWS: PROSPECT RESERVOIR AND ORPHAN SCHOOL CREEK
This 29-kilometre, entirely off-road Sydney cycle loop soars through several high points, affording cracking views of Greater Western Sydney. There are Instagram opportunities aplenty at Greystanes aqueduct — built in 1888, it's 225 metres long and constructed of 22 arches, each of which span 9.1 metres.
If you're out and about on a Saturday, pause at Prairiewood to visit the 600 stalls that make up Fairfield Markets. Meanwhile, on any day of the week, you can stop by Calmsley Hill City Farm for furry cuddles and at Western Sydney Parklands for a picnic. All of this helps make Prospect Reservoir and Orphan School Creek cycle route one of the best bike rides in Sydney.
FOR LAPPING WATER AND SWANS: NARRABEEN LAGOON
The Narrabeen Lagoon Trail was completed in February 2015. It's an 8.4-kilometre Sydney cycling adventure that follows the lagoon's shoreline, passing through several wildlife protection areas. Keep an eye and ear out for black swans, powerful owls, diamond pythons and fishing bats. There's an incredible variety of ecosystems both in and out of the water, from shallow seagrass meadows to coastal salt marsh and swamp oak floodplain forest.
Top image: Destination NSW. 
Concrete Playground Trips
Book unique getaways and adventures dreamed up by our editors