Hey Now, You Can Stay (and Go Play) in Shrek's Swamp for a Weekend Thanks to Airbnb
Donkey is the host of this free fairy tale-inspired getaway in the Scottish Highlands, which is happening in the lead up to Halloween.
Mud, moss and murky waters mightn't sound like dream Airbnb features, but they couldn't be more exciting if you're a fan of pop culture's favourite solitude-loving ogre. To celebrate Halloween with a fairy tale theme, the accommodation booking platform has added a unique Scottish Highlands stay that'll turn you green with envy if you don't score the reservation — and have you spending the weekend at Shrek's Swamp IRL if you do.
Hey now, this is the nostalgic all-star of Airbnb listings, aka a recreation of a spot straight out of the Shrek movies. And the host? Donkey, although it's unlikely that that means that either Eddie Murphy or a domesticated equine will be there to greet you.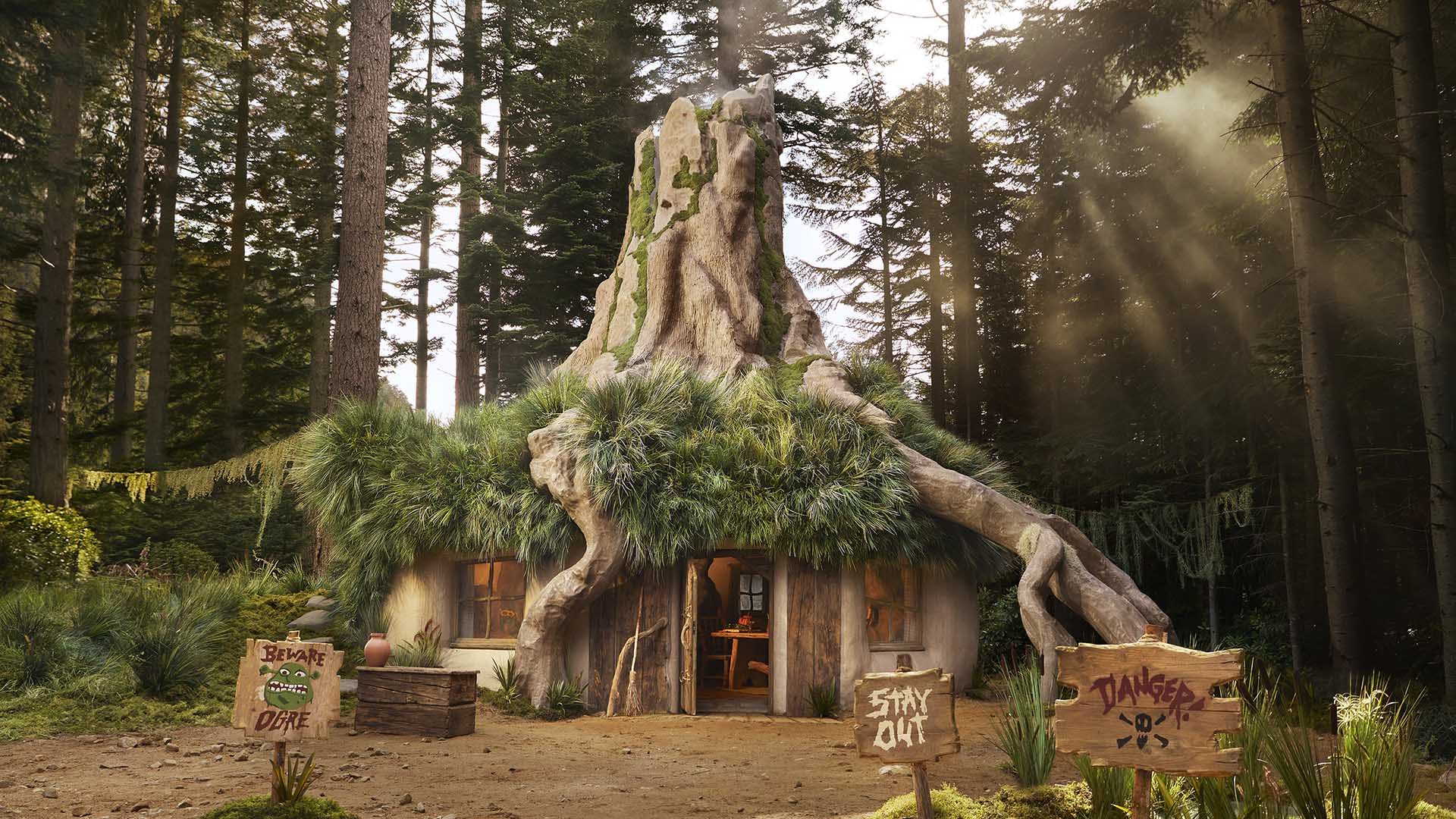 Here's what is definitely included: two nights for up to three guests in a stumpy structure that goes rustic inside and out, all for free. You'll enjoy a parfait, fireside stories, waffles in the morning, "earwax candlelight" to set the mood (the listing's words, not ours), and having the whole place to yourselves behind the "danger" and "stay out" signs. Oh, and absolutely no torches and pitchforks. Whether onions are included hasn't been revealed.
"Shrek's Swamp is lovely. Just beautiful. The perfect place to entertain guests," said Donkey, announcing the stay (well, said Airbnb giving the statement the appropriate themed spin).
"You know what I like about it? Everything. The overgrown landscaping, the modest interiors, the nice boulders, all of it. I can't wait for guests to experience this muddy slice of paradise for themselves."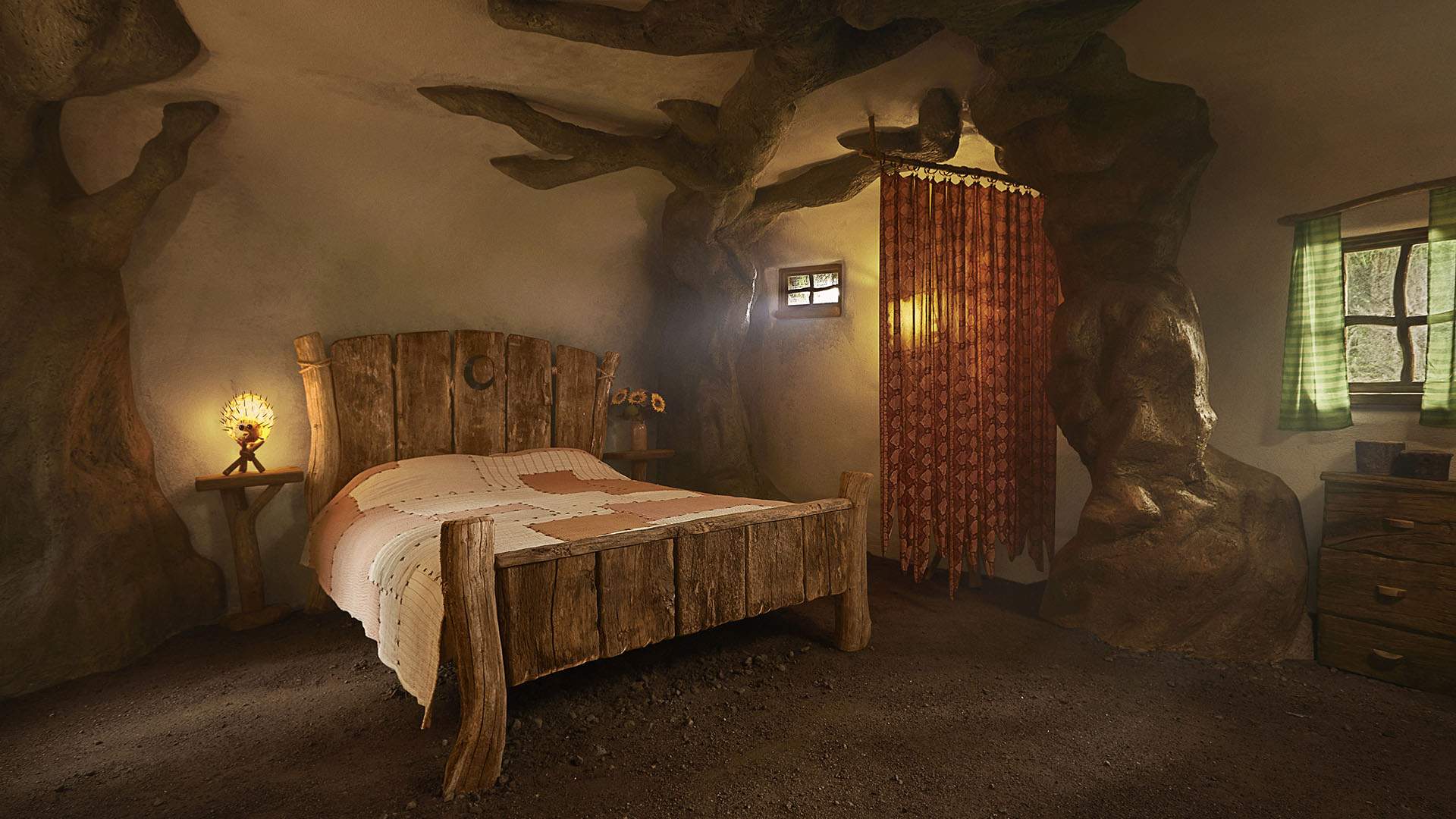 If you're keen, you'll need to try to nab the booking at 4am AEDT / 3am AEST / 6am NZDT on Saturday, October 14 — and, if your wish comes true, you'll be off for a stay across the weekend of Friday, October 27–Sunday, October 29. As always, whoever gets the reservation is responsible for their own travel, including if they have to get to and from Scotland.
This listing is also helping a good cause, with Airbnb making a one-off donation to the HopScotch Children's Charity, which helps vulnerable and disadvantaged children in Scotland, as part of the Shrek's Swamp promotion.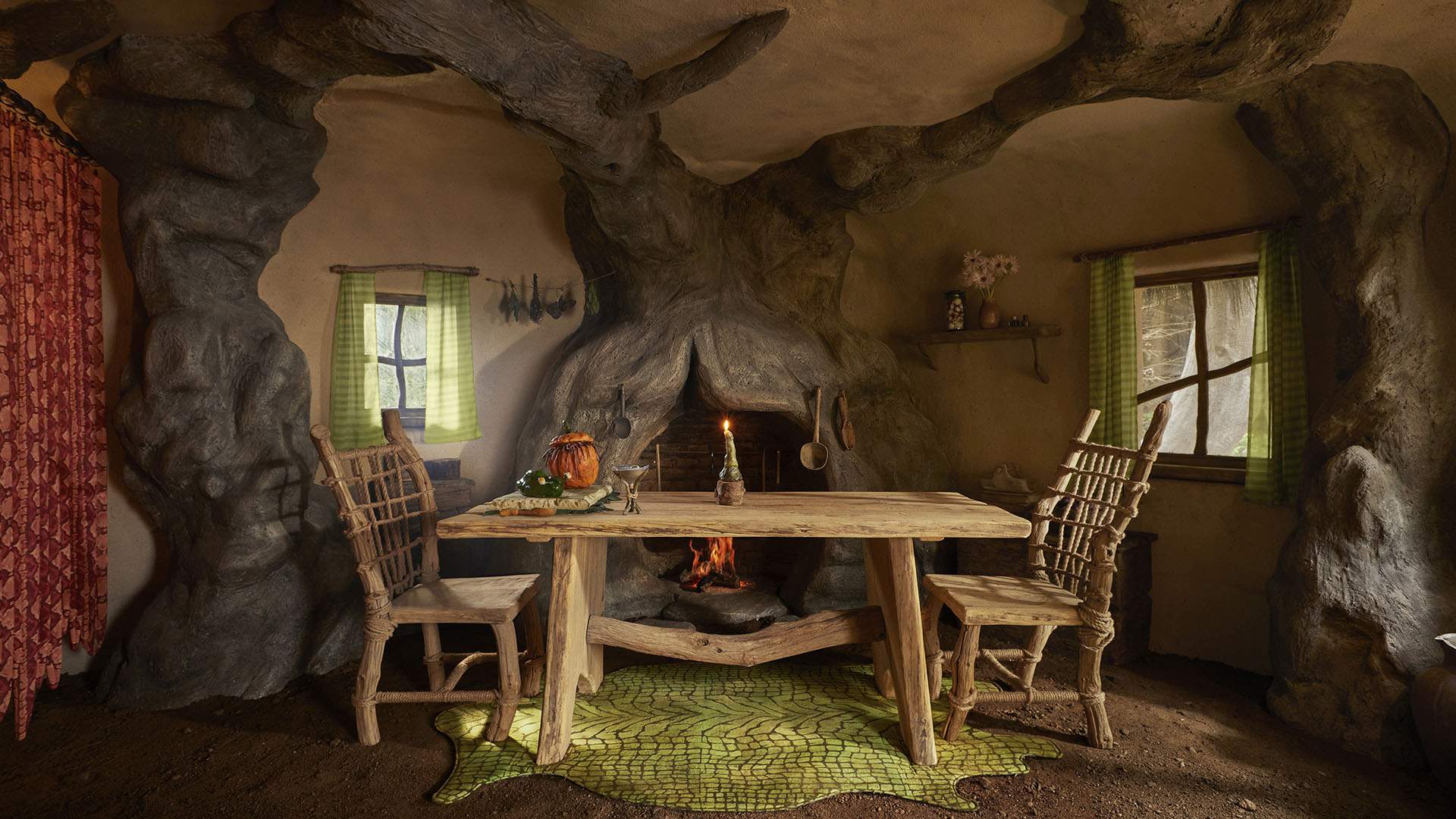 Somebody once told us that the platform loves offering up once-in-a-lifetime spots to slumber, as its recent history shows. In the past, it has had nights at Barbie's Malibu DreamHouse, the Ted Lasso pub, the Moulin Rouge! windmill, Gwyneth Paltrow's Montecito abode, Hobbiton, the Bluey house, the Paris theatre that inspired The Phantom of the Opera and the Scooby-Doo Mystery Machine up for grabs.
Also on the list: The Godfather mansion, the South Korean estate where BTS filmed In the Soop, Japan's World Heritage-listed Suganuma Village and the House of Sunny studio. Last Halloween, it similarly went with a movie theme, listing the Sanderson sisters' Hocus Pocus cottage.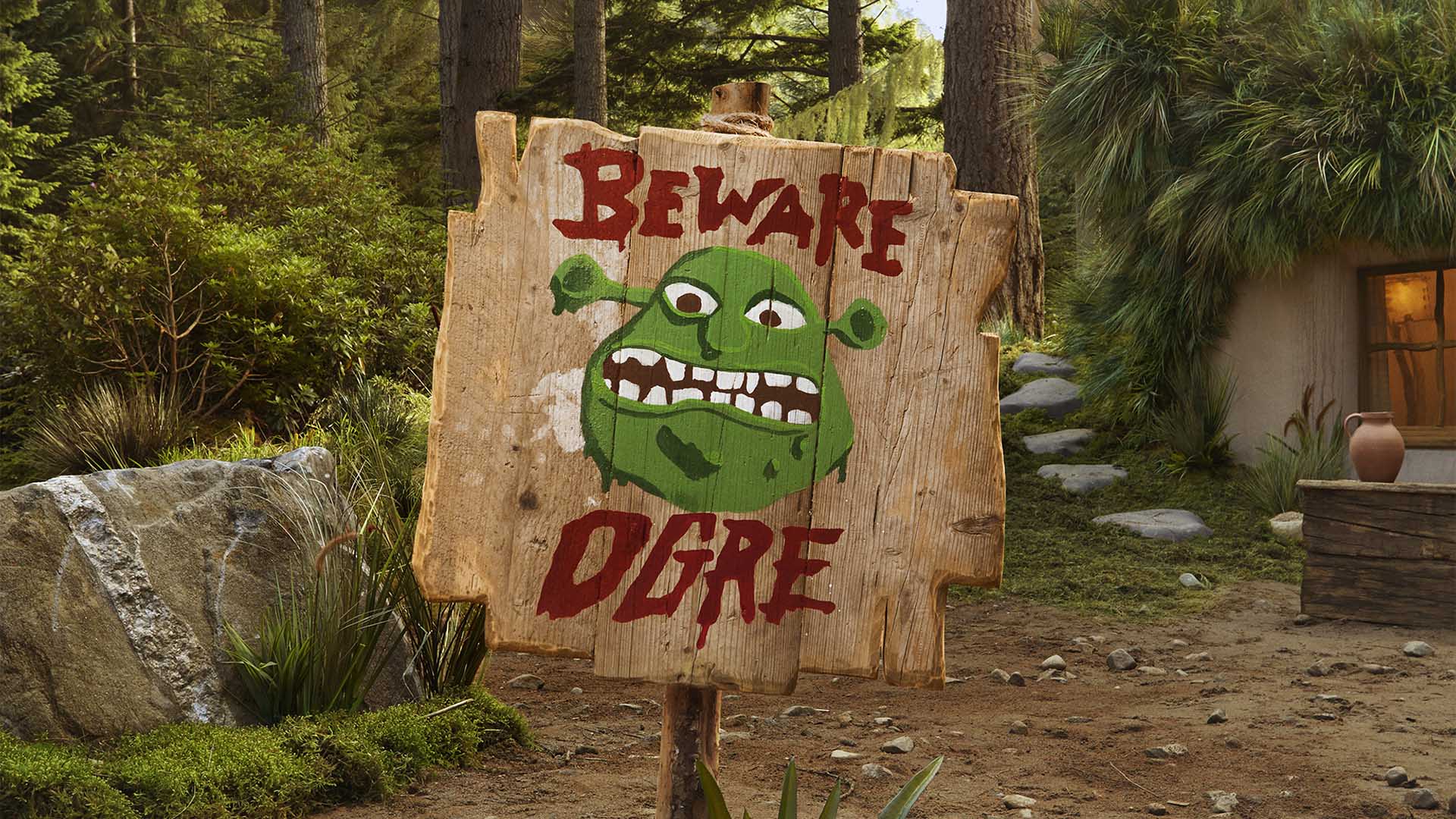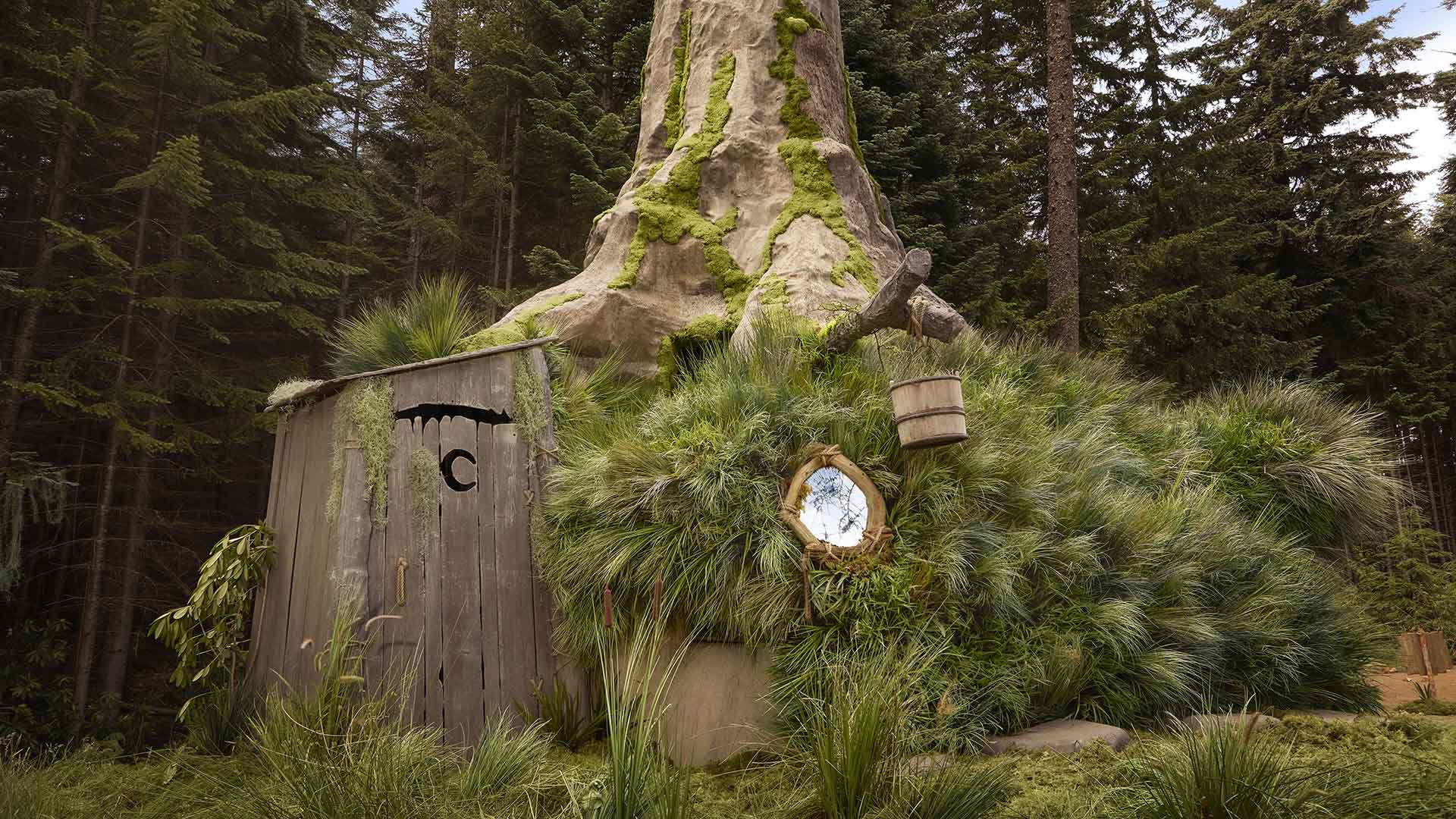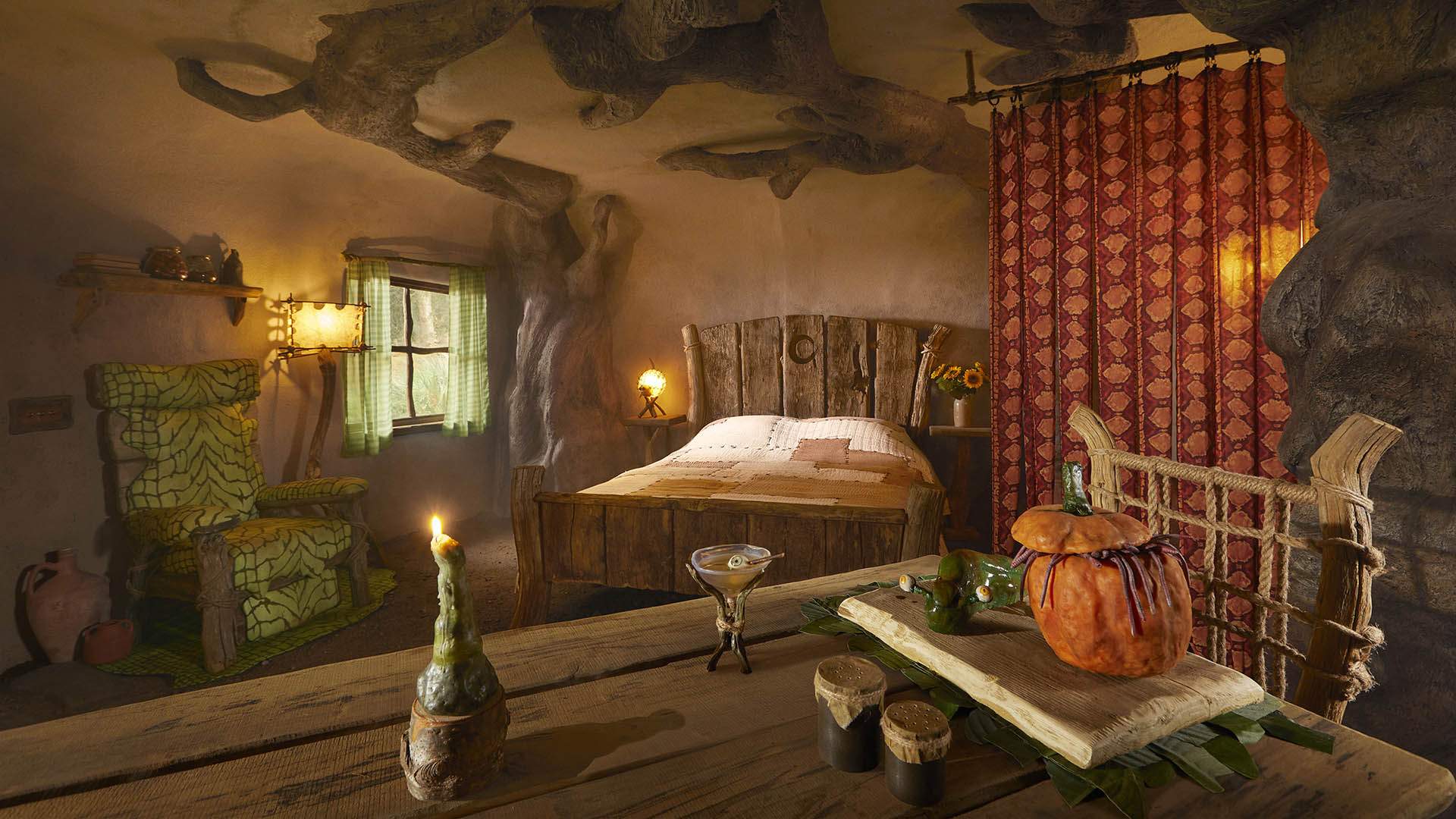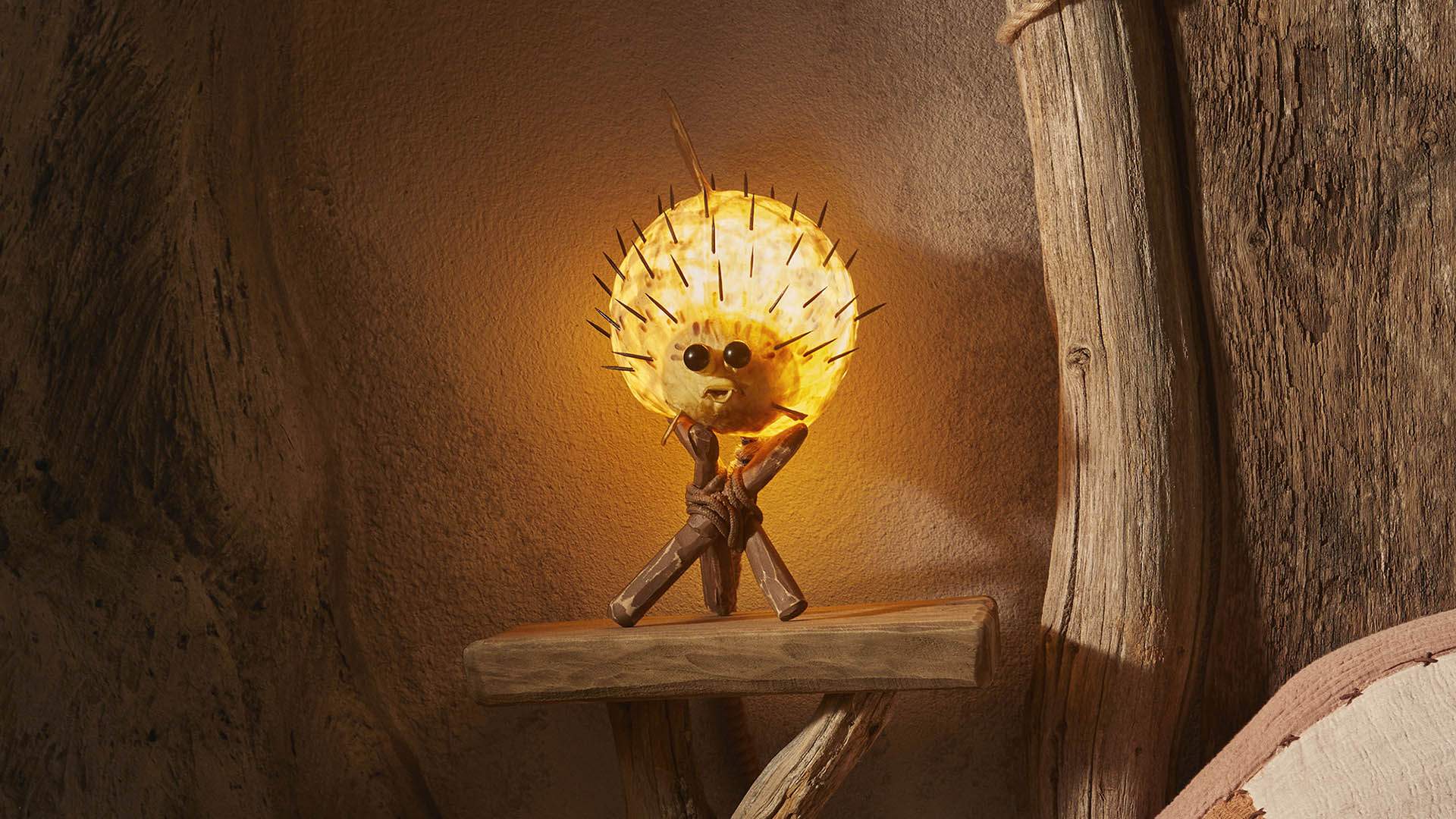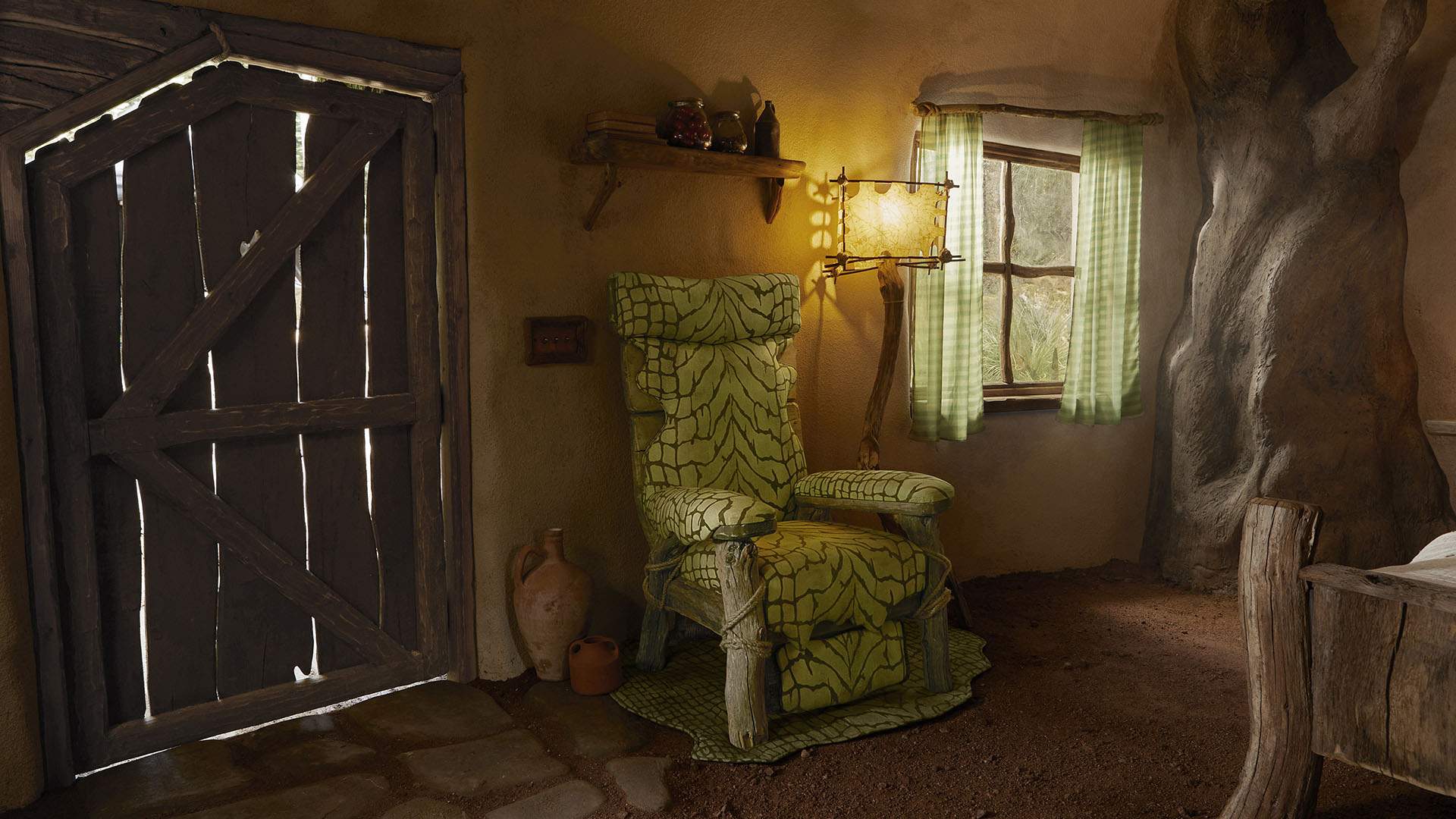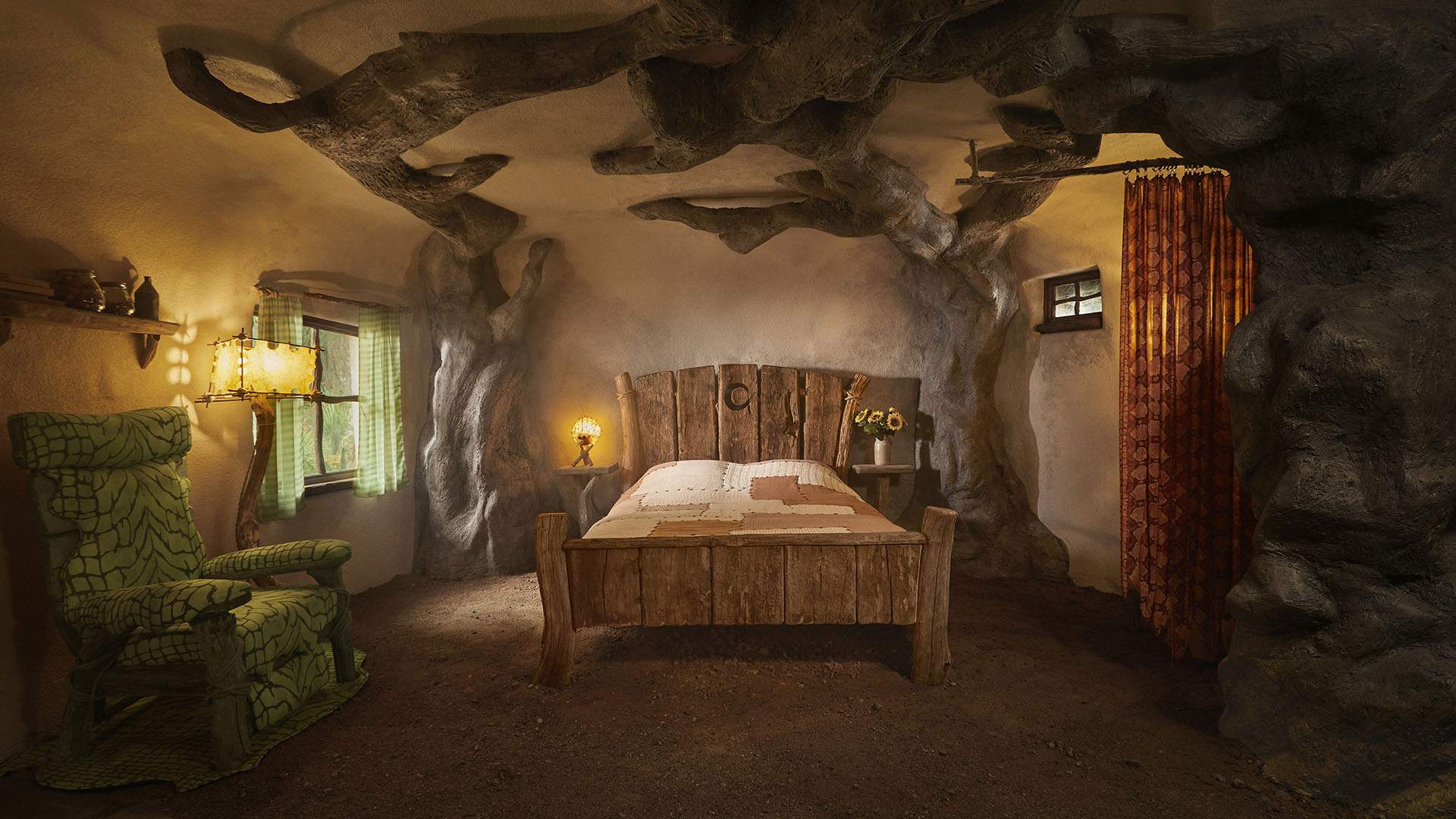 For more information about the Shrek's Swamp stay on Airbnb, or to book at 4am AEDT / 3am AEST / 6am NZDT on Saturday, October 14 for a stay across Friday, October 27–Sunday, October 29, head to the Airbnb website.
Images: Alix McIntosh.
Feeling inspired to book a getaway? You can now book your next dream holiday through Concrete Playground Trips with deals on flights, stays and experiences at destinations all around the world.
Concrete Playground Trips
Book unique getaways and adventures dreamed up by our editors