The Best Free Things to Do in Sydney This Month
Zero dollar shenanigans await.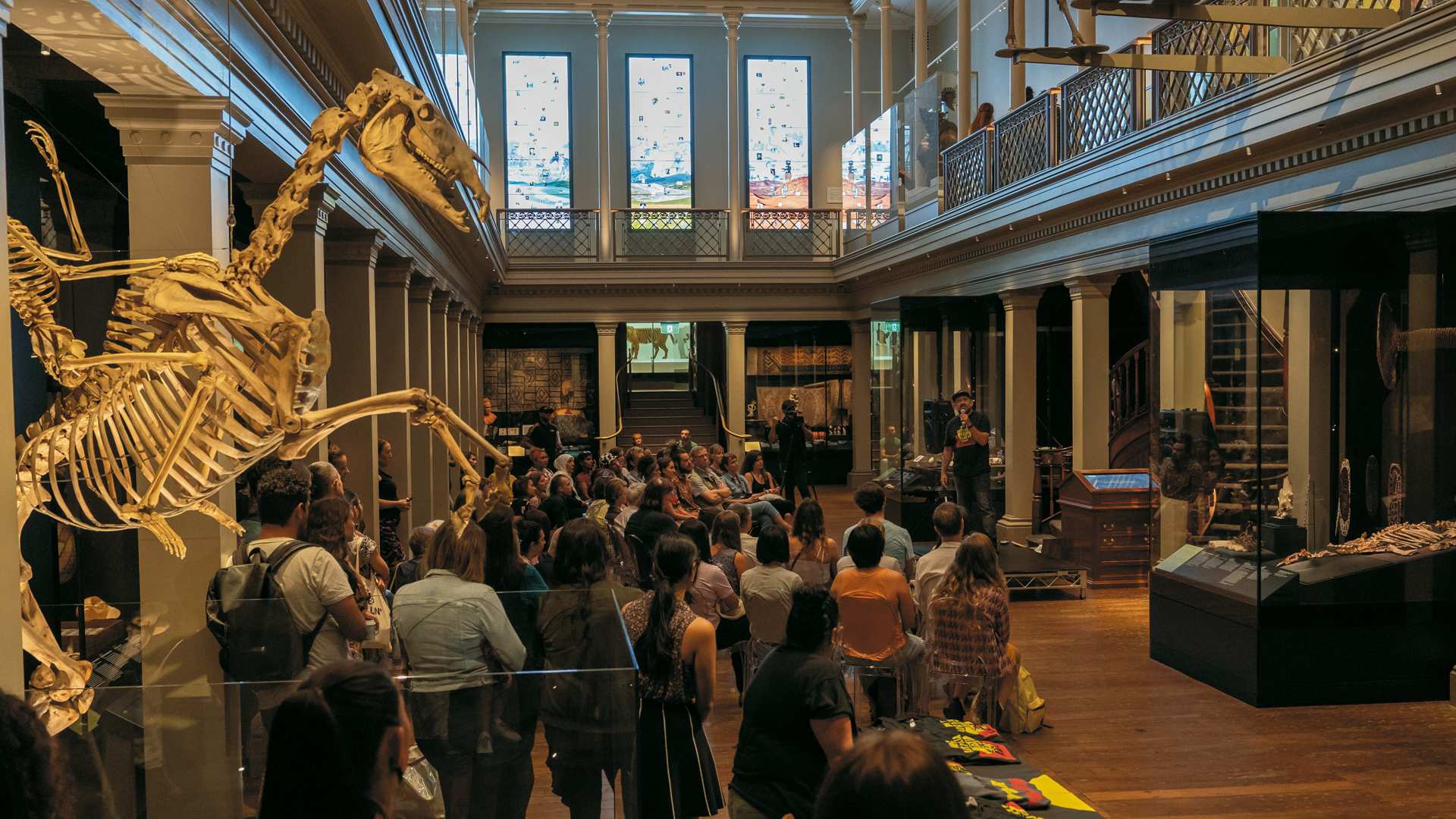 Sydney may be one of the most expensive cities in the world, but that doesn't mean folks don't put things on for free. If you know where to look (i.e. right here), you'll find free art, free classes. free parties — and sometimes even free wine. So swallow your disdain for crowds and curb your complaints about people who only go to exhibition openings for the complimentary drinks and get amongst these March events, which you can attend gloriously cash-free.
Arts & Entertainment

Beach Road Hotel's midweek party returns with a performance from Art vs Science and DJ sets from members of Peking Duk and Flight Facilities.

Arts & Entertainment

Dance to DJs, listen to piano tunes and watch dance-themed movies — all at this free Darling Square event.

Food & Drink

The ice cream giant is giving away 50,000 free scoops across Australia and New Zealand.

Design & Style

Score exclusive discounts at some of Paddington's best boutiques at this late-night shopping event.

Food & Drink

Hit the streets of Paddington for an evening of food and festivities.

Travel & Leisure

Head to the mountains for free gallery tours, wine tastings, workshops and a local produce market.

Travel & Leisure

The NSW Government is giving away free trees to 13,500 households in the Greater Sydney area.

Food & Drink

Spend a day eating pickles, making kombucha and sourdough, and drinking beer in the Mudgee region.

Food & Drink

This Sydney institution is celebrating the season with fresh produce, biodynamic food, gourmet goodies and sustainable workshops.

Arts & Entertainment

An expansive survey of Persian arts and crafts will take over the Powerhouse Museum this autumn.

Arts & Entertainment

Turkish-Cypriot immigrant Bayram Ali captured the Snowy Mountains' hydroelectric engineering in the 1950s–70s — see his 35 millimetre prints in this photographic exhibition.

Food & Drink

Mark the annual celebration by sipping inventive cocktails — or creating your own at home.

Food & Drink

The Grounds of Alexandria has given its garden a Moroccan-inspired makeover — and it's serving up Moroccan dessert boards, too.

Arts & Entertainment

The National returns for 2021 to exhibit works from 39 rising Australian artists across three Sydney venues.

Arts & Entertainment

Visitors could watch Briggs and Ruby Fields perform, hit up a roller skating rink or attend free jazz nights across Sydney's second CBD.

Arts & Entertainment

See the career-spanning first solo exhibition from one of the leading voices in the 'femail' art movement.

Food & Drink

Sydney's newest market takes place on the foreshore of the Parramatta River once a month.

Arts & Entertainment

Take a stickybeak into the famed Australian artist's love of feathered creatures.

Arts & Entertainment

Add some rock 'n' roll to your after-work routine with a trivia, a live band and free beer.

Arts & Entertainment

Three guitars, two saxophones, one bassist — every Wednesday at this cosy Surry Hills pub.

Food & Drink

A thriving Sunday market packed with local produce and masterclasses.

Arts & Entertainment

Browse stalls of knickknacks, eat till your heart's content, then check out the illuminated street art.

Food & Drink

A weekend morning cornucopia of organic veggies, fruit, cheese and international dishes, plus fashion, homewares, books and more.

Design & Style

Find original wares by local designers, food stalls and a new growers market for fresh produce.

Arts & Entertainment

For anyone who ever stood in a contemporary art gallery and thought "I just don't get it".

Food & Drink

Get your weekly shop from local growers and producers.

Arts & Entertainment

This summer, catch the NGA's blockbuster exhibition that's bringing women into the spotlight.
Tap and select
Add to Home Screen
to access Concrete Playground easily next time.
x