Sydney's Best Delis, Bottle Shops, Bakeries and Cheese Stores for Picnic Supplies
It's picnic season — here's where to get everything you need for a dreamy spread in the park.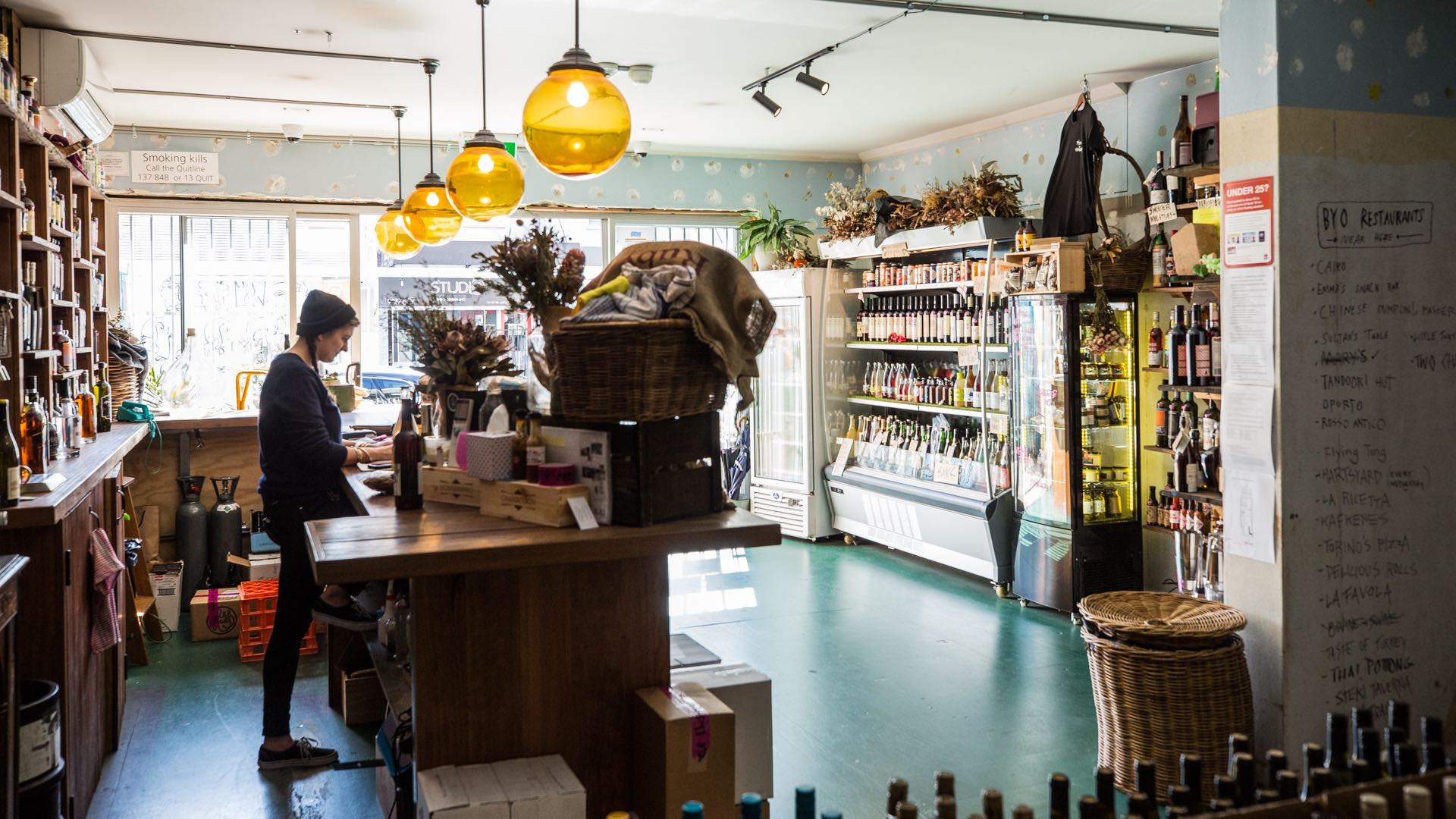 Thanks to ongoing restrictions and indoor capacity limits, picnics are set to take centre stage once again in Sydney. Alcohol restrictions have also been temporarily lifted from a bunch of Sydney parks, so you can throw down a picnic blanket on a patch of grass and catch up with friends over some top-notch snacks and vino.
While good company is the most important thing at any picnic, a little extra luxury can take your park session to the next level. To help you excel in all your future picnicking endeavours, we've rounded up some of Sydney's best spots to hit for quality picnic supplies — from fromageries to doughnut shops and delis, ready with everything you could possibly think up when it comes to putting together a spread. Some Sydney mainstays are even doing the hard work for you and putting together limited-edition hampers for this picnic season. So, go forth and stock that picnic basket like a boss.
Food & Drink

This delicatessen-meets-wine bar has Provençal vibes aplenty.

Food & Drink

A boutique bottle-o stocking organic wine, beer and spirits, as well as its own pre-batch cocktails.

Food & Drink

Balmain one-stop shop for wine, cheese, charcuterie and coffee.

Food & Drink

Stock up on handmade cheeses and pantry essentials at this deli inside the Sydney Fish Markets.

Food & Drink

You'll find your new favourite cheese — and cheesy toastie — at this Potts Point fromagerie.

Food & Drink

Sample award-winning cheeses at this boutique cheese factory — then learn to make your own.

Food & Drink

A place where cheese gets the recognition it deserves.

Food & Drink

Browse over 50 cheeses sourced from across the world.

Food & Drink

Rare imports, cured meats, and cheese and wine nights — welcome to Sydney's fromage epicentre.

Food & Drink

An authentic Italian cafe-deli decked with bunches of oregano and hanging prosciutto.

Food & Drink

Hit up this Stanmore specialty food shop for hard-to-find ingredients and high-quality pantry staples.

Food & Drink

Build your ideal charcuterie board at this traditional Italian grocer.

Food & Drink

A Marrickville deli selling mozzarella and ricotta that's been perfected over 60 years.

Food & Drink

Try a variety of kimchi, browse wares from local Korean designers or sit down for a hearty brunch at this new Surry Hills cafe-deli.

Food & Drink

A beloved local bottle-o with wine-savvy staff and gourmet deli goodness.

Food & Drink

A one-stop shop for your grazing platter needs.

Food & Drink

Mosman's big one-stop shop for cheese, flowers, meats and artisan grocery items.

Food & Drink

This Italian institution has returned to Kogarah with 100 handmade Italian sausages, cheeses and cannoli.

Food & Drink

A Potts Point hole-in-the-wall slinging A-plus sandwiches.

Food & Drink

Snack on mussels on toast and choose from over 350 wines at this Potts Point bar.

Food & Drink

Where drinking cocktails gets that much better because they're served in cans.

Food & Drink

A shrine of cocktails, charcuterie and canned stuff in the CBD.

Food & Drink

This neighbourhood Redfern bar is perfect for catch-ups with mates.

Food & Drink

A pasta and natural wine shop by the Ragazzi crew.

Food & Drink

Barangaroo's 800-square-metre European-style food emporium.

Food & Drink

A Jewish deli delivering some of Sydney's best bagels to your doorstep — seven days a week.

Food & Drink

You can now get your NYC-style bagel fix without leaving your car.

Food & Drink

Nothing beats a buttered toast doughnut in the morning.

Food & Drink

Sydney's permanent home of gluten-free doughnuts.

Food & Drink

Kick the sugar cravings with a cult-favourite doughnut.

Food & Drink

This market favourite has opened its first permanent store in Redfern.

Food & Drink

The long-standing providore market has transformed its Alexandria shop into a clearance store.

Food & Drink

This beautiful northern beaches bottle shop is dedicated to natural wine and craft beer.

Food & Drink

Not only replenishing your growlers with local brews, this joint also has refillable wine stations.

Food & Drink

A reimagined bottle shop with tastings, talks and an all-Aussie selection.
Tap and select
Add to Home Screen
to access Concrete Playground easily next time.
x