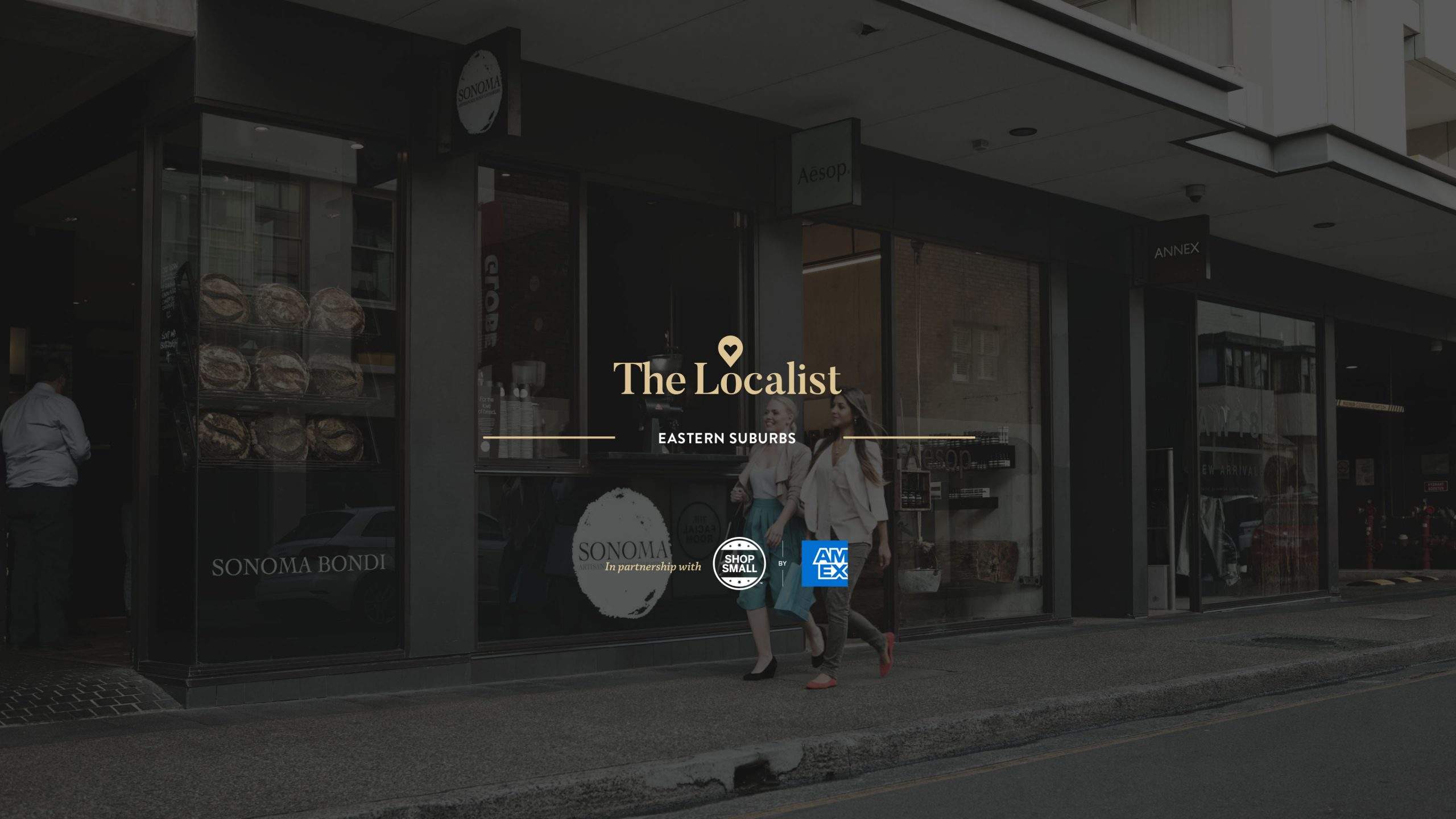 "
The stomping ground for those who like both coastal and urban living, the eastern suburbs of Sydney boast heritage homes, coastal walks, intimate wine bars and pubs that exude the Aussie laidback lifestyle.
The tree-lined streets are easier to stroll down than the hustle and bustle of the CBD, and with beaches and parks aplenty, and there is always somewhere to grab a coffee and a breath of fresh air after a hectic week.
American Express is helping us collect the best local businesses that keep the eastern suburbs brimming with positive vibes, so you can shop small at these places with your Amex Card, whether you're buying a book or a pint.

GETTING AROUND
Surry Hills is perched on the doorstep of Central Station, so take the Elizabeth Street exit and you'll be in the thick of things. For Paddington, hopping on the bus from Central is always the best bet — exit the station at Eddy Avenue and jump on the 440. If you stay on, you'll be deposited in the heart of Bondi Junction.

DON'T MISS
The Bondi to Coogee coastal walk is a must-do for visitors and locals alike. Grab a coffee and a bite to eat from one of the beachfront cafes to energize yourself for the walk. Complete the round trip and you can spend the afternoon exploring some of Bondi's fashion boutiques and kitsch homewares stores.

HIGH STREETS
Crown Street is the epitome of the bohemian vibe Surry Hills is famous for. Check out the compact store Title for records and books, or duck in to one of the many vintage stores expertly upcycling discarded clothing. Oxford Street is a household name for Sydneysiders. It has a vibrant art scene, and is well known for being the heart of Sydney's LGBTQIA+ scene — there is never a dull moment here.

LOCALS LOVE
Sydney's east comes alive most on weekends. At The Intersection Paddington, grab a coffee at one of the nearby cafes filled with stylish locals — and dogs. After, you can get your fashion fix at any number of boutique shops (many of which are Australian labels) or head to the subterranean Paddington Reservoir Gardens.
Your Eastern Suburbs Hit List
Looking for fresh produce, funky cheese or a one-of-a-kind gift? Find what you're looking for here.